When we hear people say that owning a pet is just like having a kid, at first we probably think, "Yeah, okay." But when you really think about it, this holds some truth. New puppies whine at 3 a.m., kittens meow their heads off for no clear reason and let's not forget about potty training.
With this in mind, many college students forego this huge responsibility, complaining that they just don't have the time or money to care for a pet. However, for many students, owning a pet is worth the responsibility and time commitment to foster a good life for their friendly dogs and cuddly feline friends. Owning a pet in college not only provides you with a constant nap buddy and an adorable Instagram post, but also an opportunity to improve your life next to an animal that loves you unconditionally—even if you accidentally forget to walk them.
Georgia Southern University junior Taylor Campbell struck some luck when her mutt Sadie came into her life. She acquired Sadie from one of her sorority sisters who found two other puppies and Sadie on the side of the road. When no one else could take care of Sadie, Campbell took it upon herself to raise the pup. Even though owning Sadie comes with typical restraints like time and travel, the companionship Campbell found with Sadie outweighed the negatives of owning a pet in college. "The best thing about having Sadie would be the constant companionship. I've had dogs my whole life, so going to college and not being around a dog all the time was weird," Campbell said. "She [makes] me feel more at home. She's also helped me with stress and makes me feel like I always have someone."
Many of us consider the small sacrifices that come with raising an animal. Do you want to visit your friends in the next college town over? Make sure you get a dog sitter. Do you want to study abroad for a semester? Think about how much you'll miss your sweet little black Lab. Yes, there'll be activities you'll pass in order to spend time with your beloved friend, but like Campbell, you'll never be alone on a Friday night.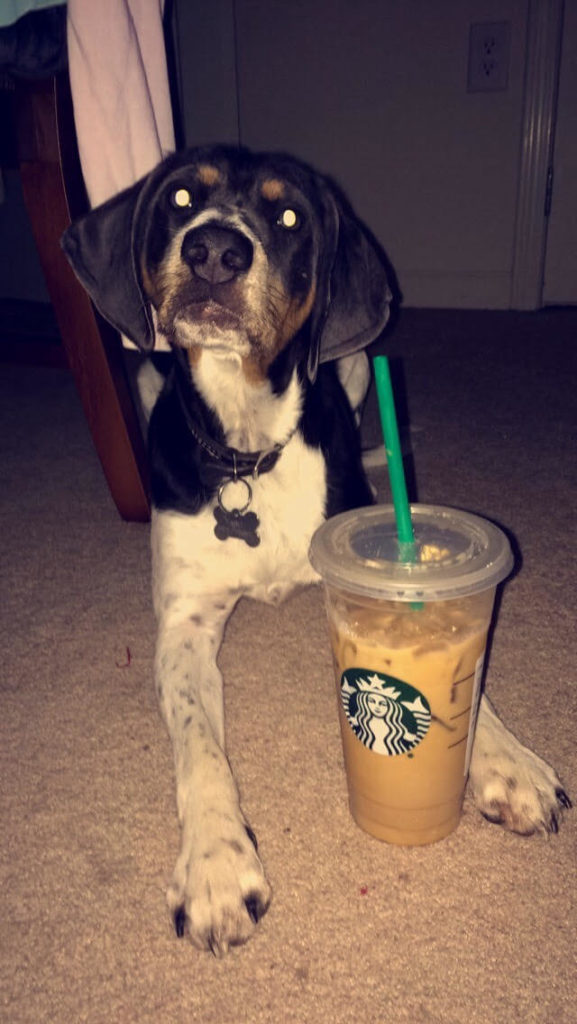 Tallahassee Community College senior April-Sterling Mills decided she needed a loving animal in her life after choosing to take a break from school due to struggling with anxiety and feelings of loneliness. She knew that getting Goober and Lebron would help her through the bad times and provide her with more responsibility. She now proudly owns two black and white cats, Goober-Nugget and Lebron James. "Goober and Lebron are the bomb dot com. There've been times where I leave them back home in Tampa for my parents to take care of them and I notice such a difference in my life when they're not around," Mills said.
Lebron has a catstache (fur above his mouth shaped like a mustache) so if that doesn't make someone happy, then who knows what else could? Of course, Mills noted the financial burden of feeding two animals; however, Mill's received companionship from her cats that helped her overcome her anxiety and that alone proves invaluable. So, go ahead, give up a night's worth of tequila shots to feed a purring and playful pal, because your pet will fill you with joy for a lifetime as opposed to the short-term happiness of one forgetful night. There's nothing like a night in watching Netflix with your soft and warm husky at your side.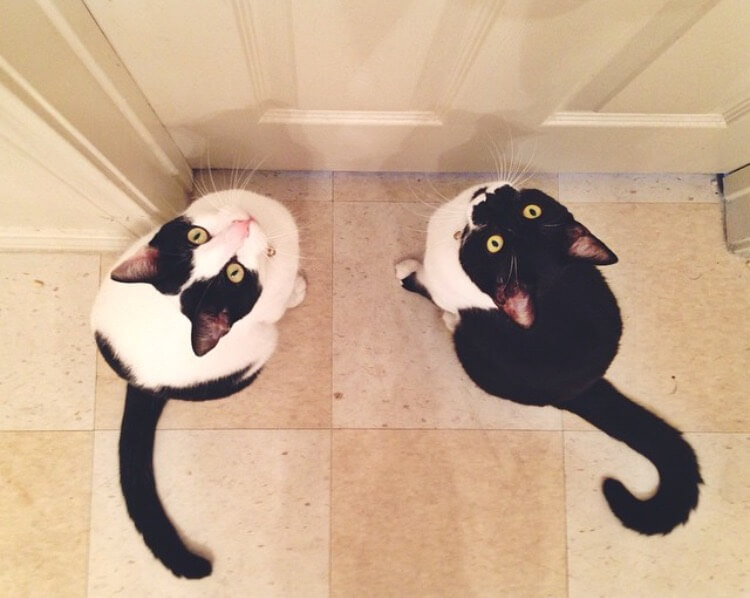 Speaking of Netflix, as college students we often have a hard time removing ourselves from our comfy beds to go outside and engage in healthy activities like running. If your friends refuse to go to on a run with you, then start searching, because your four-legged companion could be your new running buddy. Florida State junior Amanda Vazquez found her fellow health nut and outdoor enthusiast when she got her toy Yorkie, Mia. "[Mia] keeps me active because I take her to run and I walk her often. Although she is an eight-pound toy breed, she's actually fast enough to keep up with me while jogging. She loves to play ball and I also take her to just about any place that allows dogs," Vazquez said.
Yes, this kind of workout buddy could easily get distracted by a squirrel, but your pet will motivate you to get in your exercise for the day when you don't have the time to relieve stress at the gym. Fortunately for Vazquez, Mia provides her with stress relief in more ways than a runner's high. "Petting her, brushing her, bathing her and playing with her takes my mind off all of the things that cause me stress like exams or homework assignments. I [also] get to come home from class after a long day of work or school and see her jumping up and down," Vazquez said.
Many student pet owners don't usually think they need a pet until they can't imagine life without their best friend. Surrounding yourself with loving beings (human or not) could make your stressful college life much easier to bear. The selflessness it requires to limit your online shopping or Starbucks addiction to pay for your kitten's catnip can't be learned in any textbook or at a bar at 2 a.m. The stories of these college students show that caring for a pet not only enriches their time on earth, but yours as well.