Do you consider yourself someone with a passion for fashion but not sure you possess the skills needed to design clothes? Look no further; the retail entrepreneurship major prepares you to gain all the necessary skills for success in the fashion industry. Whether you see yourself as a more creative or analytic person, the world of fashion and retail contains careers for you. Get your foot in the door and learn all the necessary skills and more in the fashion world with a major in retail entrepreneurship.
READ ON TO FIND OUT MORE ABOUT THE RETAIL ENTREPRENEURSHIP MAJOR.
What you'll do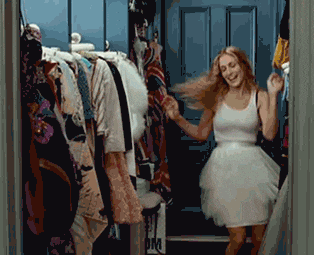 The retail entrepreneurship major focuses on teaching students how to operate and manage companies related to retail successfully. Think of it as a mix between a business major and a fashion major. You gain valuable skills such as operating retail stores, corporate operations, and product development through the required courses. The classes emphasize the importance of new and developing technology and professionalism. You take courses about leadership, business math and marketing strategies. At the curriculum's end, you hold the skills to immediately jump into a career in your desired industry.
"This program was interactive, exciting and in-depth," Florida State University graduate Sarah Dumas said. "It thoroughly prepared me for my future in corporate retail post-graduation."
In addition to taking classes, the program emphasizes the importance of hands-on learning and out-of-classroom experience. It gives students a lot of networking and internship opportunities. The advisors work hand-in-hand with you every step of the way. They help you practice job interviews and perfect your resume. When graduation comes around and you transition into the real world, the Retail Entrepreneurship makes sure you feel more than ready to tackle the retail industry.
---
The classes you'll take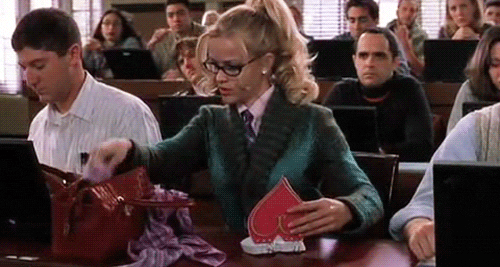 The retail entrepreneurship major truly covers every aspect of running a fashion-related business and even includes courses that help you excel in your personal life. Many people believe every student should learn about taxes and managing a personal budget. The personal finance class meets this desire. You learn all about personal finances, such as investment options, loans and leasing a vehicle, all skills to better your life and build a successful leader. Another unique class offered in the major, Creating Value Through Customer Acquisition, teaches you all about the basics of marketing and sales. However, the fashion and design-centered courses differ from any other college major, partnering creativity and business. The introductory textile science class begins your journey into the fashion industry. Here, you learn about the various kinds of fabrics, thread, yarn and fibers and how they relate to performance or care.
"This program provides a well-rounded course load," Florida State University graduate Emily Nelson said. "The classes range from digitally designing outfits, stores and catalogs to understanding different consumer behaviors and patterns and getting to produce my own designs physically."
The course load gives you the confidence you need to succeed in your future career. The skills you learn apply to several different jobs, giving you a list of opportunities to choose from. Whether your dream relates to fashion designing, product development or working with numbers, you feel ready for it all.
Internships for this major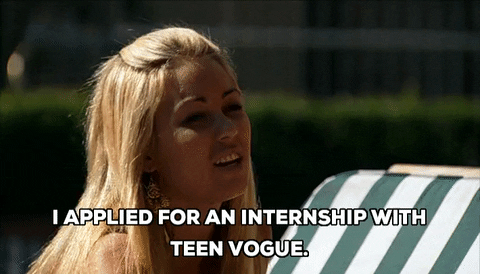 When you choose the retail entrepreneurship path, one of the graduation requirements includes an internship. The school's advisors meet with you and assist you in the process of finding your dream internship so you get hands-on experience. During your time as an intern, you gain experience in problem-solving, learn essential organizational and communication skills and grow your professional network. The faculty members help you every step of the way, especially when you may face setbacks. The internship looks valuable on your resume and helps you expand your professional network.
"When my dream internship had been cancelled due to COVID, Roxanne Parker and Anna Langston, two of my favorite professors, picked me up and helped me dust off my knees and chase down another opportunity," Florida State University graduate Julia Regenstrief said. "Now I am working in the fashion industry in New York City for a major apparel group and I have been since right after graduation."
The faculty-supervised internship experience makes sure you continue along the right path. When picking classes, you choose a course titled 'Entrepreneurship Internship.' This class requires you to find an internship and create a portfolio that you share with the advisor at the end of the term. Internships let you learn essential skills that you can't gain from a classroom. Companies offer internships year-round in departments ranging from buying and planning merchandise to marketing to information technology. You get the chance to experience different jobs and decide which ones fuel your passion. Once you do the internships, the transition into a career seems less intimidating.
Career Opportunities
1. Buyer
If you consider yourself a shopaholic or spend hours filling your online cart with items you might not ever purchase, look into pursuing a career as a buyer. A buyer basically shops all day. Although the purchases might not land right in your closet, you still decide which products your company sells. Along with the buying, a buyer also researches trends in their specific market, creates and negotiates contacts with suppliers and manages a budget. A career as a buyer requires both skilled shopping abilities some math and analytical skills.
2. Advertising Manager
Arguably, advertising managers hold the most important job when getting a new product off the ground. They brainstorm how to promote something in a way that piques a potential buyer's interest. The kind of people who succeed in an advertising career typically seems extroverted, persuasive and artistic. Those who love talking with new people and expanding their circle fit this job perfectly. Combining business and creativity, advertising managers produce eye-catching designs and highlight the product in the best light possible.
3. Planner
Calling all those who obsessively organize their schedules in a planner. This job will suit you perfectly. A planner creates detailed project schedules, ensuring a project concludes in a safe and timely way. The planner stays in constant communication with clients, contractors and suppliers. Though this job may seem stressful, you join all the fun of creating something beautiful and ensuring everyone stays on task. Without a planner, projects may not come out in an organized fashion or might take up too much time. The vital role keeps everyone and everything on task.
4. Visual Merchandiser
Think you possess an eye for design? Consider a career in visual merchandising. Visual merchandisers create the product placement in a retail store, making it aesthetically pleasing and inviting. This compelling design attracts more customers, which in turn increases daily sales and revenue. The visual merchandiser thinks about more than just which product goes where; they consider the colors, lighting, display layout and technology to create something stunning. All of the magnificent window displays along 5th Avenue in New York City show the hard work of a visual merchandiser behind the scenes.
5. Stylist
Think about your favorite celebrity and all the fantastic clothes they show off at red carpet events and in their Instagram stories. Behind all the glamourous looks, a stylist carefully planned every element. Studying retail entrepreneurship equips you with the skills needed for this highly-coveted career. As a stylist, you must keep up with the latest trends and incorporate them while creating unique outfits. Stylists may specialize in different career areas such as celebrity stylists, editorial stylists for magazine shoots or runway stylists. Along with the hard work you put in coming up with the clothes, you also enjoy all the glitz and glamor of the fashion world.
Reviews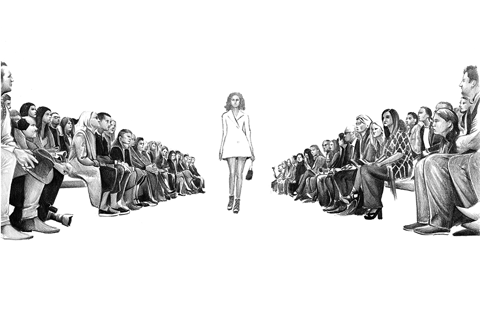 1. "The retail entrepreneurship program helped prepare me for my post-college plans and internships. The breadth of knowledge the program provides you, from supply chain to retail math, sets you up for success as you explore the different opportunities you want to pursue. The program is really unique because it offers a well-balanced approach to retail while educating students on essential business acumen." – Lexi Ludwig, Senior Consulting Analyst at Accenture
2. "This program goes above and beyond for its students in providing incredible opportunities and ensuring each student achieves success in this field. From connecting me with internship opportunities through the Retail Summit to helping me prepare for job interviews and deciding which route was best for me, this program and the professors were an amazing support system." – Sarah Dumas, Merchandising Coordinator at CITY Furniture
3. "The Retail Entrepreneurship program exceeded all of my expectations and more. It brought to light all of the facets of such a complex industry. The professors' real-world experience and insights made what may have been mundane material come alive. The program prepared me to succeed. More importantly, it encouraged me to chase what seemed unconquerable." – Julia Regentreif, Sales Assistant at G-III Apparel
All in all…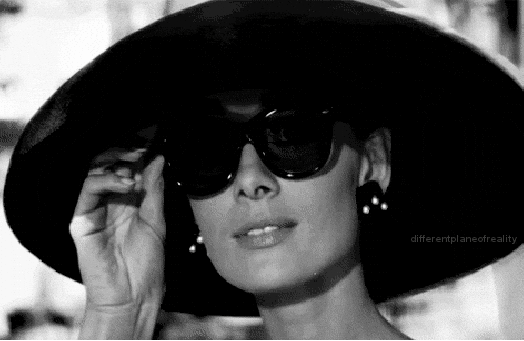 The retail entrepreneurship major puts everything you need to know about retail and business into one convenient curriculum plan. Once you graduate, you possess more than enough knowledge to excel in any job. So, tap into both your creative and analytical sides and study something you genuinely find a passion in.