School feels so optional when it's not.
At the start of the pandemic, this feeling perfectly described how I felt experiencing my senior year of high school online. After being so accustomed to the world of desks and classrooms, everything transitioning to Zoom (good, ol' beloved Zoom) made school suddenly feel like it just didn't exist anymore. My school experience went from sitting in a classroom and talking to other students to wrapping myself in a blanket in bed and turning my camera off.
A year later, things ended up changing. I grew accustomed to learning in the Zoom classroom. Even so, the sentiment still rings somewhat true when I reflect on my first-year college experience.
My first year wasn't the first experience I had with UCLA.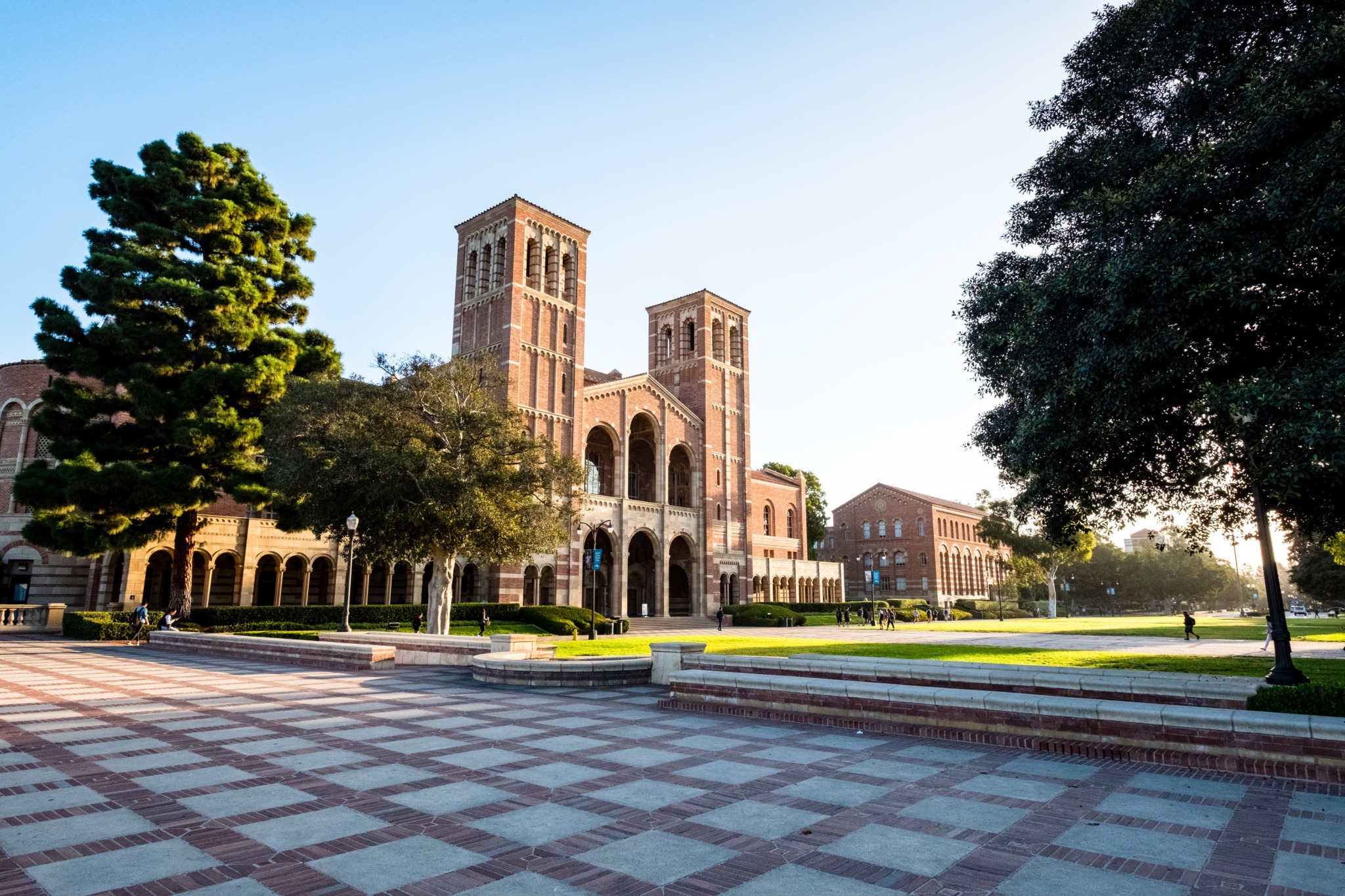 Before I declared myself as a student at UCLA, I'd had several experiences on campus. My older sister went there and had yearly dance performances that I watched in Royce Hall. I'd eaten in the dining halls a few times. However, my exploration of campus got limited to picking my sister up on the weekends. Only once in a blue moon did I take the time to really interact with my surroundings. My relationship with UCLA felt faint, like a distant relative I saw sometimes, but never really got to know.
Fast forward to my time as an actual college student, I did not set foot on UCLA's campus once.
My Zoom status made for many moments where my home life violently clashed with my school life: rushing to do laundry while attending a meeting, my brother barging in to ask for homework help during a lecture and my sister coming in to do an embarrassing dance, not knowing I was in a discussion. The incidents were endless. I thank Zoom every day for the ability to turn off my microphone and camera!
For me, UCLA felt like that one distant relative at family reunions.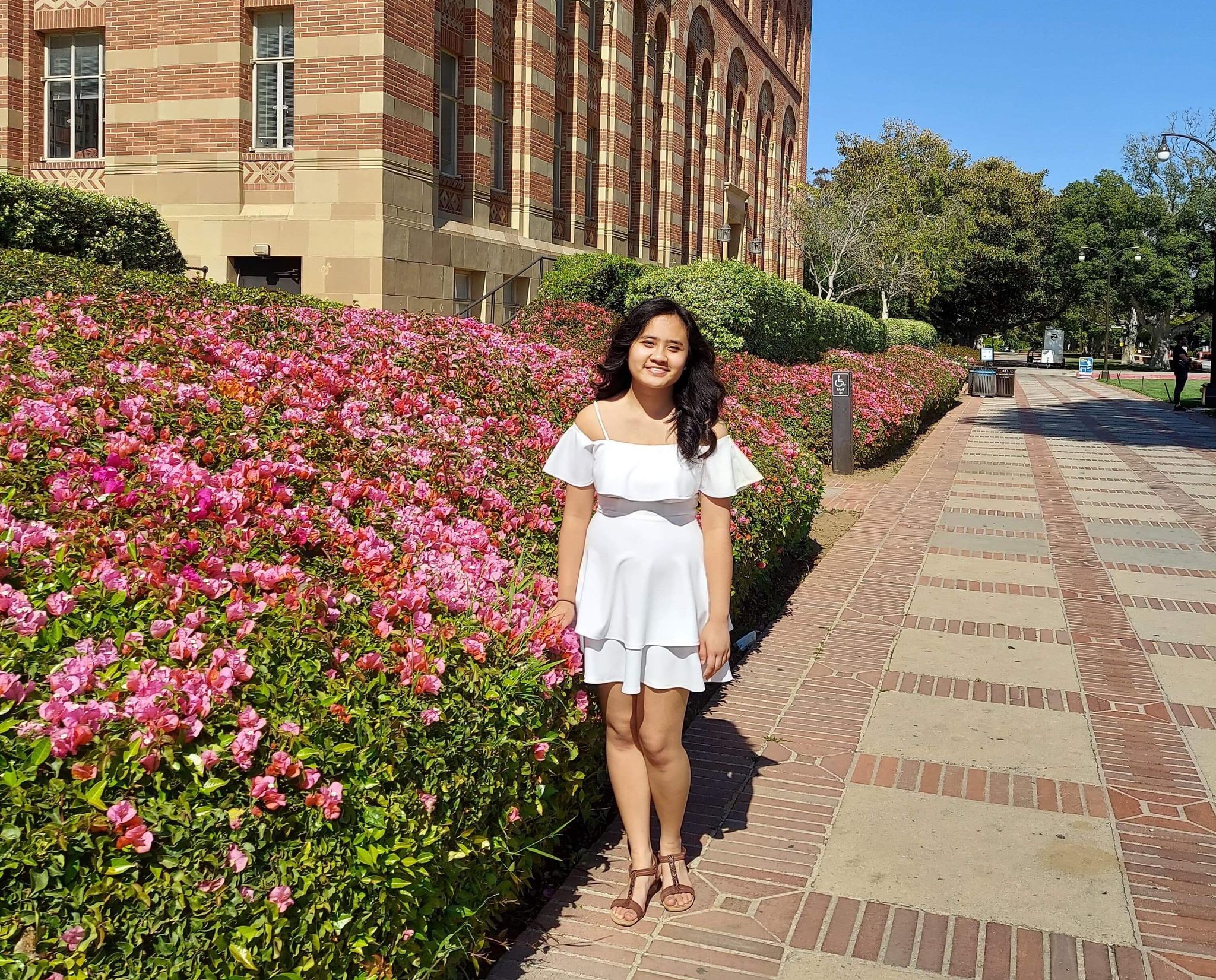 Until I visited UCLA three weeks before the end of my first year, I really realized how blurry the boundary became between my personal and educational experiences; how unreal my first year of college felt.
When I try to recall the last eight months, I can't think of any college memories that feel real and tangible. I only recall sensations that I always knew even before attending college: the glow of my screen. The clicks of my laptop keys beneath my fingers. The feeling of leaning back in my chair, listening to someone's voice through my earbuds. As a consequence, familiar visuals of my home and domestic lifestyle overwhelm all of my memories that were supposed to be my first college experience.
A few weeks ago, I came to UCLA for the first time in two years for my sister's graduation photoshoot. It was surreal knowing that my sister was reaching the end just as I was reaching the beginning. What was even stranger was trying to fathom that I had ever been student at UCLA with her at all.
The moment I met UCLA again I realized… where did my first year go?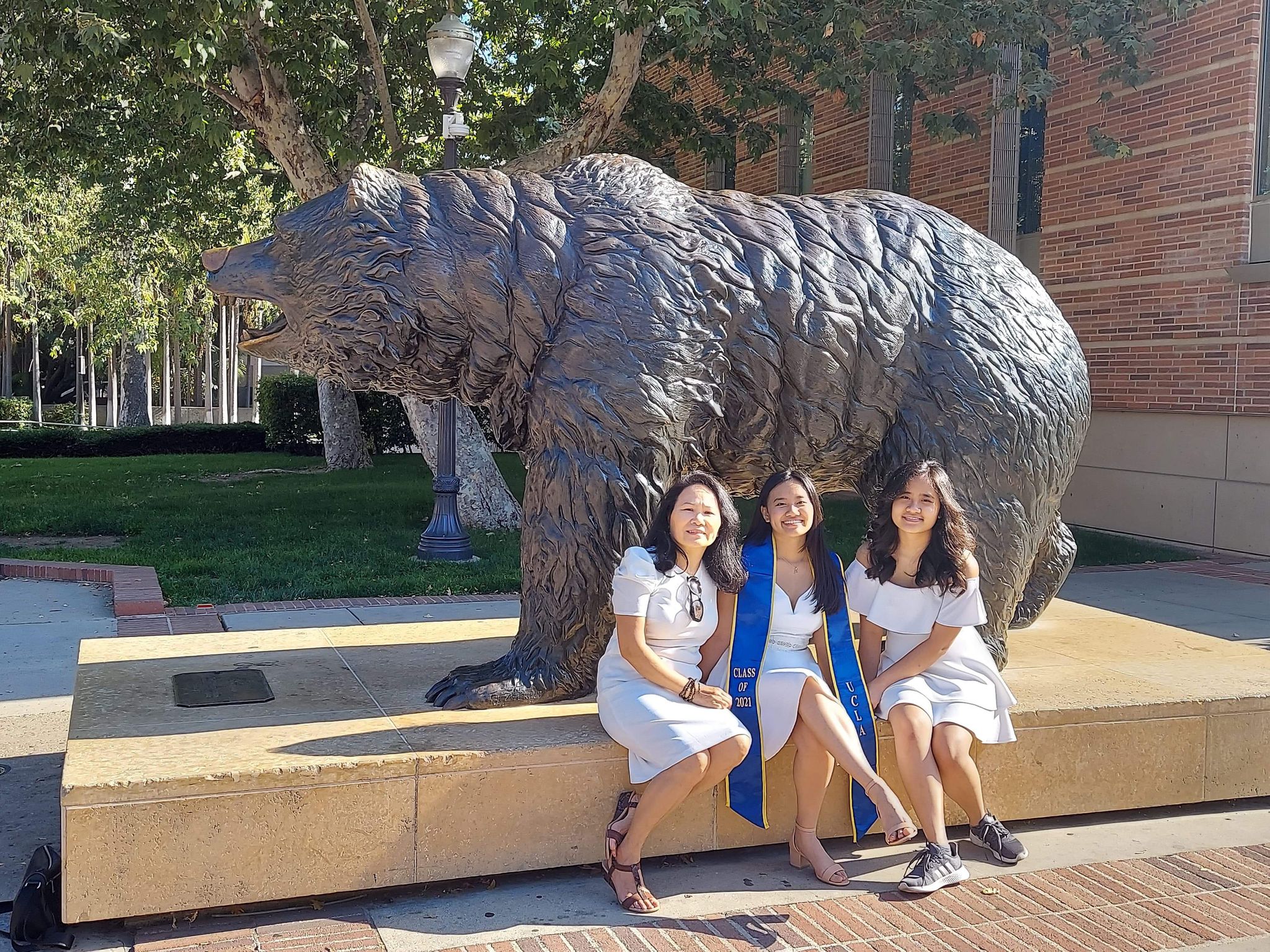 While I explored the campus, I looked around in awe at the halls and beautiful landscapes. As I posed with my mother and sister next to the Bruin Bear Statue, I could hardly believe that I am and have been a Bruin for at least a year now. As I stood in front of Royce Hall, I still felt like that high schooler who held a distant relationship with UCLA. I felt as though an essential part of my life got ripped out, leaving a gaping hole where my first year should sit in my mind. Where a memory that should have been spent with my sister at UCLA was spent in our separate rooms at home.
It's odd, knowing that I spent an entire year in college, without tangible memories to show for it. And no, that UCLA mask I received in the mail doesn't count!
Even if my first year didn't feel real, I still have time. My second, third and fourth years still hang in front of me. When I am able to walk on UCLA's campus as a student again, I want to make memories that will mark this part of my life as special. Memories that scream to me, I went to college.
Perhaps then, UCLA will finally feel like family.