Don't deny that no matter how old you become, Disney Pixar movies hold a special place in your heart. These action-packed, tear-jerking and heart-warming movies defined our childhoods. And believe it or not, the films you love play an interesting role in determining what type of student you become in college. So, whether you feel like the type of student who just keeps swimming, looks for the adventure or simply loves your friends to infinity and beyond, your favorite Pixar movies encapsulate a huge part of who you are.
So here it is: a short yet highly accurate guide to what your favorite Pixar movies say about you.
1. Monsters University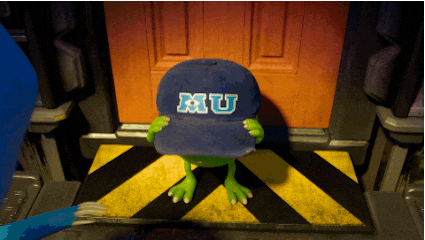 Starting with the movie that made me a little too pumped for college, Monsters University prides itself as a fan-favorite, adventure-packed and humor-driven prequel to Monsters Inc—the OG film that had us believing monsters weren't so scary after all. If you love Monsters University, you definitely admire the whole college experience. Sure, you work really hard, but you play even harder. Similar to Mike Wozowski, you study way ahead of time. But like Sully, you also love getting hyped and hanging out with your friends on the weekends…who am I kidding, definitely on the weekdays, too.
"Monsters University says a lot about me because I met my closest friends when I came to college," University of Florida sophomore Lindsay Tanis said. "I love going out with them, and I'm always down for a good time."
You 100% found your ride-or-die best friend in college, and that person refuses to leave your side because you're both attached at the hip. You're probably not training for the Scare Games, but you and your bestie feel down for anything because you both have each other's backs.
2. Inside Out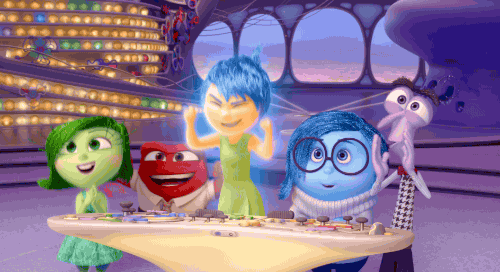 Inside Out embarks its viewers on a journey of uncovering their emotions. If you resemble anything like me, you love watching this movie time and time again because of how much it makes you cry— in a sentimental and tender kind of way, of course.
If Inside Out embodies your favorite Pixar movie, moving away to college probably felt scary and unfamiliar to you. Like Riley, stepping into a world of new people and awaited experiences unlocked a whole plethora of emotions for you that seemed good and bad. However, once you found your people, you began to uncover parts of you that you didn't even know existed. You also feel your emotions to the max, and whether that's screaming to the song, "Falling" by Harry Styles in the car or collapsing to the floor when laughing, you feel EVERYTHING. It also feels important to note that broccoli on pizza is most definitely not your thing, and I second that.
3. Up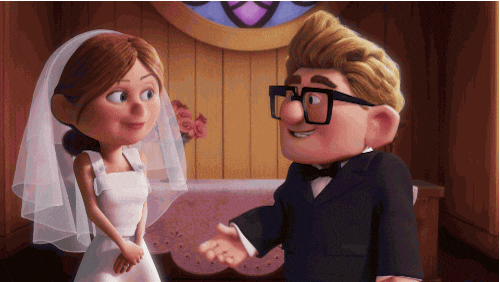 "Adventure is out there," and you're ready to find it. So, whether you accomplish that by joining new organizations at your college campus or going to that party where you know nobody at, you genuinely feel down for everything. You probably haven't recovered from the first 20 minutes of the movie, yet you always come prepared with a box of tissues every time you watch it. You identify as a hopeless romantic who regularly uses sarcasm and loves to make the most out of each day. The fact that Russel and Carl talk to dogs makes you super jealous, and you secretly wish you could do the same. Finally, like the balloons in the movie, your colorful personality means that everyone loves being around you.
4. The Incredibles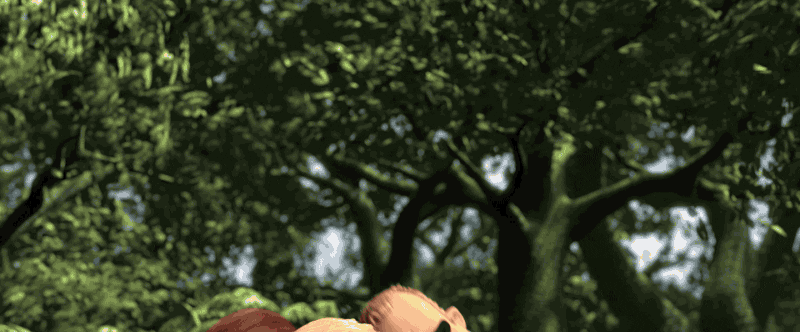 If this action-packed movie makes your heart flutter, you probably identify as a nerd for other superhero movies, too. You love to step out of your comfort zone, especially in college. You possess a bold persona, and you never find it difficult to make friends. Similar to the characters in The Incredibles, you definitely feel "super," and you flex with some pretty neat abilities and talents. You get a kick out of helping others, and you always feel ready to save the day with your fun and upbeat personality.
5. Toy Story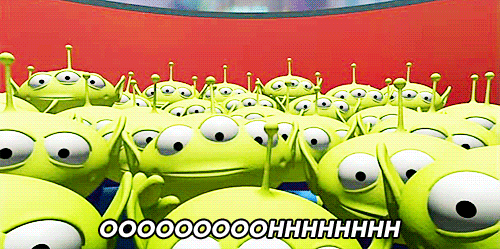 This sentimental, comedic and tender movie definitely regards itself as a well-reclaimed classic. If you love Toy Story, you probably spend a lot of time reminiscing on your childhood. Family-oriented and nostalgic, you often reflect on the simple days of playing with your toys. Just like Jessie, you always craved finding a sense of belonging, and you finally found it among your college best friends.
"Toy Story is definitely my favorite because friendship is really important to me, and I'd do anything for my friends," University of Florida sophomore Zach Frielich said.
People love being around you, despite the fact you most certainly were one of those kids who stayed up late to see if your toys moved around in the middle of the night.
6. Soul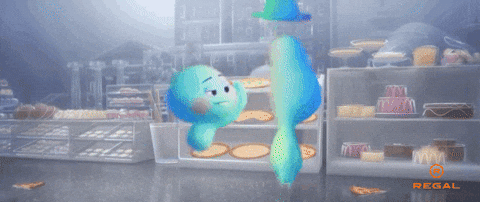 This new Pixar movie came out exactly when we all needed it, and it teaches us that life truly encompasses the little moments that make up each day. If Soul is your favorite Pixar movie, you definitely dream big. However, college makes you realize that while big dreams are amazing, it is rather the sweet and serene moments that genuinely make life so special.
So, whether that means watching The Bachelor with your friends, making TikToks in your dorm room or attempting to cook Gigi Hadid's spicy a la vodka pasta with your roommates, you know that the smallest moments create the biggest impact. Also, you undoubtedly love music and jamming out with your friends.
7. Finding Nemo & Finding Dory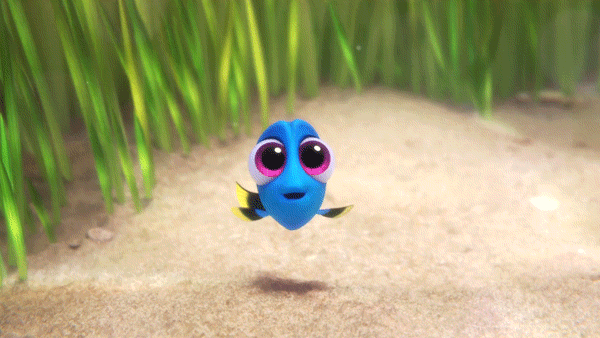 Lovers of the Finding Nemo franchise will most likely come in the form of free-spirited college students. People envy your optimism and positivity because you always look for the bright side in any situation. So even when you find yourself staring at a whole ocean in front of you, you always keep going. Heck, not even the toughest exam can drag your mood down. Your life motto follows as, "just keep swimming," and just like Marlin and Dory, you would do anything for the people you care about.
8. Wall-E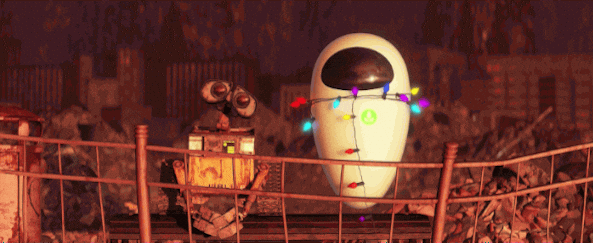 If Wall-E happens to be your favorite Pixar movie, you desire to change the world. You may love being independent, but once you find your person, you most definitely could spend all day with them. In fact, you would cross halfway across the galaxy for them, just like Wall-E does.
"I am shy, fall in love at first sight and sometimes I think I'm a robot going through my required classes," University of Florida sophomore Ellen Fleming said.
Instead of enjoying the frolics of college as a single person, you probably want to get cuffed instead. Not to mention the entire world makes up your spaceship, and you want nothing more than to make it a better place.
9. Cars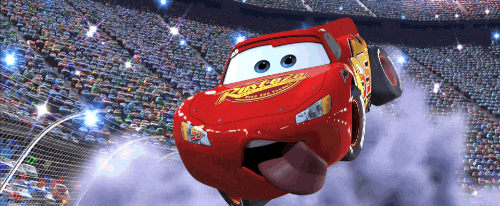 You probably attend a college that feels quite distant from your hometown. For you, "life is a highway," and there's nothing you love more than jamming out with your friends in the car and being spontaneous. Additionally, you always feel down to travel across the country to see your long-distance friends, because you most likely went to school many miles away from home. That said, you probably feel homesick quite often, but you also remember the incredible college friends who make the middle of nowhere feel like home. You know that college is no race to the finish line, so you make sure to soak in every moment and just enjoy the ride.
10. Ratatouille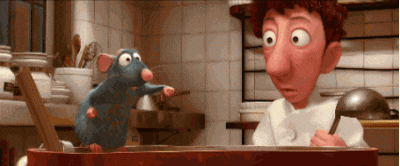 This completely goes without saying that you love all things food. As a kid, you probably tried to recreate Ratatouille, and if you resemble anything like me then you unquestionably failed. Nevertheless, you're probably the roommate who whips up the best meals in your apartment. You pride yourself on being a team player, and you know that teamwork truly makes the dreamwork. So, whether that means trying a new recipe in your apartment or baking cookies, you'll always be accompanied by a friend who will assist you when your stove emerges in flames.