As Spring Break 2020 approached, rumors of Covid-19 flew around campus, the question of what happened next never seemed more apt. In the face of uncertainty, I decided it was time to let my creative voice out via shooting an improvised short film in my friend's dorm room. We called it "Organgaremic," a not so clever combination of orange and pandemic and began to create my virus filled, no-budget disaster movie. Everything about the movie seemed strange and honestly pretty terrible, but it has to be the best time capsule of the moment that I have. 
I would later learn that this was my last week on campus for freshmen year,
 and I roped my friend into creating a 
memorable 
monst
rosity. 
With my friend's dorm room and her phone's camera, together we set out to create a movie based on one simple premise: a virus shutting down the school – and the world – to the point where no one could leave wherever they were. When we imagined a virus threatening the world, it took a form with similar scale to that a zombie movie. We began with a phone call that told us no one could leave for the fear of catching the disease.  
Each scene started out with an idea, so we would know where it would go and how it would fit in with our basic and ever-changing outline. They were silly scenes, overdramatic, pretentious and full of humor. In one scene, we're playing "fireboy and watergirl" and the next we're rationing food. We planned crazy dream sequences while filming our character's real mental break downs. 
I had a blast putting 
together the movie
.
We agreed to use the orange as our main source of imagery, mainly because I had a ton of empty cans of Italian orange soda in my dorm that I didn't feel like recycling. We could also take tangerines from the dining hall, so the orange theme stuck. In between filming scenes of us bickering, running out of food or suffering due to the virus, we filmed shots of oranges placed in a circle or of cans of orange soda spilling out of the recycling bin. As much as I would like to ascribe it meaning now, it was more or less a reference to my orange obsession and The Godfather.  
We worked for a day or two in the evenings, but on the last night we intended to film, I needed to study for my midterm. The last scene filmed showed our characters finally giving up. They'd been locked inside for weeks, running out of food and potentially already having the disease themselves. They dare to step out into the hallway to see what happened to the rest of the world. I told my friend that we would finish up eventually, whether filming started up again after our long two-week spring break or in the fall. 
Neither of us came back to campus after those two weeks.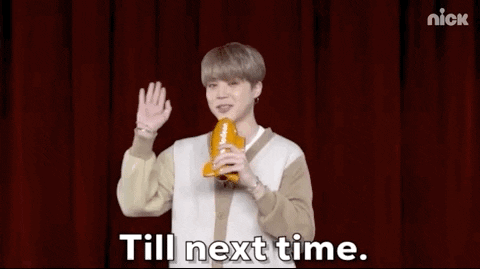 I returned to campus for the fall while my friend stayed at home. I never edited all those clips together like I said I would, so we could finish up quickly. A file in the free editing software on my laptop holds onto them in case I ever get around to it. I wonder if we accidently filmed the right ending for the movie, with our two characters opening the door into an unknown world without a solid vision of what it looked like or any glimpse of the reality of the situation.
Somehow, there never needs to be anymore.  
My plague lit teacher would often quote Susan Sontag, saying it's "not 'Apocalypse Now' but 'Apocalypse From Now On.'" There isn't a simple few weeks waiting period before the pandemic ends. The actually happening of the disease goes on for longer than the zombie movie idea of everything going down within a short and defined period of time.  
The way of visualizing disease and viruses as only dangerous on large, zombified scales didn't go out the door that day, despite how wrong it was. 
T
he image of being stuck in a singular place with 
the same 
people for an indefinite amount of time 
was
 a pretty effective way to prepare for quarantine
. 
I would shoot a short film two months later with my three siblings, weirdly enough also centering around oranges, but more importantly about going crazy with the people you live with. I wrote another screenplay, with plans for filming fluctuating to the point it remains unfilmed and my second unfinished film of the pandemic. This one also heavily involved people going crazy, this time with less oranges and more science. 
I don't look back in disgust at my past creative works, even though I probably should. They were so much fun to create and actually made me saner during quarantine. They acted as a way to talk about the pandemic without ever really talking about the pandemic.