The Des Moines metro is thriving, vibrant and ever-growing, with a variety of great organizations working hard to give back to the community. Plenty of volunteering opportunities await for Drake University students to make a difference, both on and off-campus. Whether you're looking to work with kids, serve meals with your friends, or just tend to a community garden, there are so many ways to serve. Although the world might seem apocalyptic now, keep these opportunities in mind for next semester and reach out for more information if you plan to volunteer during the pandemic.
Check out 10 volunteering opportunities throughout the Des Moines community that are perfect for Drake students.
1. IMPACT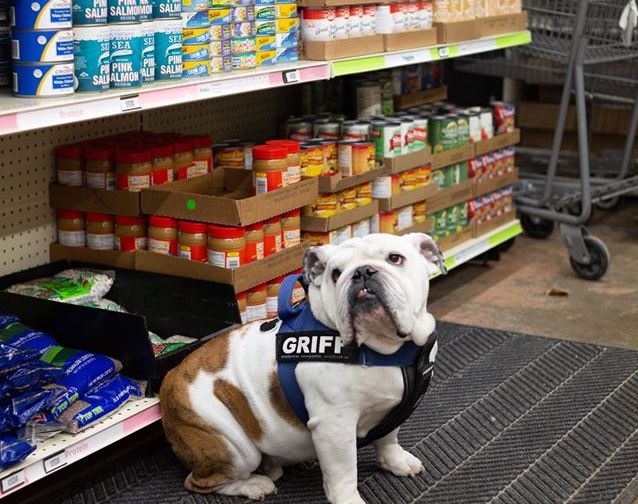 Right across the street from Drake lies IMPACT, an unassuming building that makes a huge (you guessed it) impact on the surrounding community. IMPACT helps low-income individuals meet their basic needs by providing programs such as food assistance, personal hygiene assistants, energy assistance and more. Volunteers serve their community helping families shop and navigate the food pantry. "When you hear about people in need, it's much different than when you're actually helping someone in need," said Hannah Nelsen, community engagement coordinator for IMPACT. "Your perception of low and fixed income people or people who use food pantries ideally will change. We're kind of hoping to make our volunteers advocates for our families and for our services by just through exposure as well." Volunteering at IMPACT also helps Drake students interact with community members and unlearn the stigma against food pantries. While there are seven IMPACT offices across central Iowa, the Drake location is mere minutes away from campus, making it easy for even the busiest college student to help out.
2. Meals From the Heartland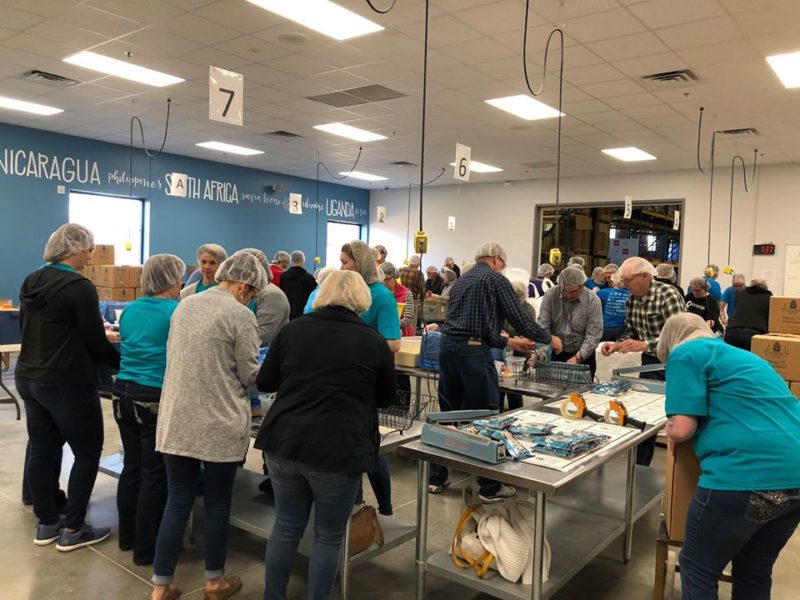 If you're looking to volunteer with your friends, grab your roommates or sorority sisters and head over to Meals from the Heartland. Meals from the Heartland is an organization made up of volunteers who package meals for delivery to hungry people in Iowa, as well as around the world. In 2019 alone, Meals from the Heartland provided 23,112,864 meals to those in need. Volunteers can sign up to help at an open packaging event at the West Des Moines packaging center and work in groups of 7-10 people. By the end of your two-hour shift, your table will package approximately 4,000 meals. Even a short amount of time can make a huge difference.
3. Sprout Garden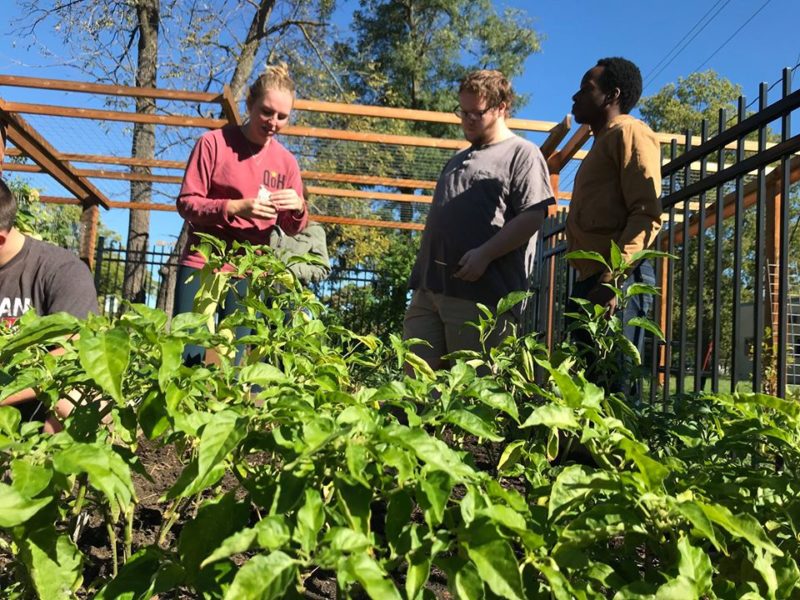 If you're a self-proclaimed 'plant mom,' volunteering at the Sprout Garden is right up your alley. A non-profit community learning garden, the Sprout Garden serves as an opportunity for children to learn about healthy eating. "It's a little bit different than most community gardens as our goal is actually to teach children healthy eating habits, how to grow your own food and kind of where their food comes from," said Sprout Garden coordinator Carissa Dannen. "We're hoping that when we teach kids, they'll go home and teach their parents about it and maybe start a better healthy food cycle." The Sprout Garden partners with kids groups such as the Boys & Girls Club and Girl Scouts. Volunteers can assist in teaching groups who come through the garden or test their green thumb through basic gardening tasks. All produce from the garden goes to volunteers or to the nearby Little Free Food pantry.
4. Tutor Heroes at the Evelyn K. Davis Center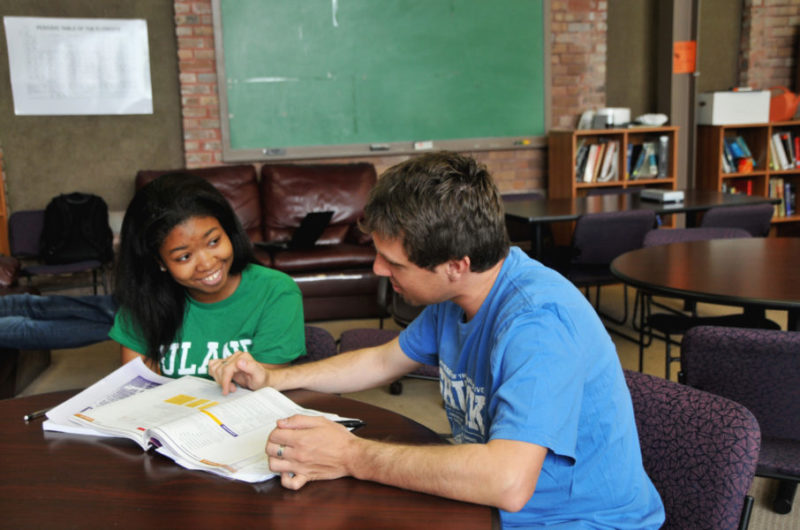 Dreaming of being a teacher? Here's your chance to get some hands-on experience. The Evelyn K. Davis Center for Working Families offers a volunteer-run tutoring service, Tutor Heroes, to local students grades 7-12. Share your skills and serve as a mentor to struggling students by lending a hand as a tutor. You can choose which subject areas you know best, and the Evelyn K. Davis Center matches you up with a student. Tutoring sessions occur Tuesdays and Wednesdays, so it's a great recurring opportunity for those with available time in their schedule. Being a tutor not only helps teenagers excel in school, but gives them a role model to look up to.
5. Next Course Food Recovery Network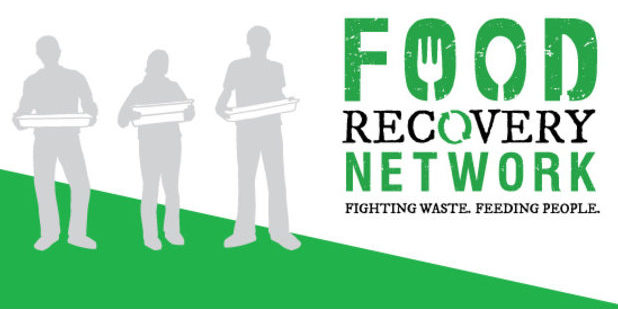 Ever wondered where the leftover lasagna from Hubbell goes? That's where Next Course Food Recovery Network comes in. Next Course is a chapter of the national Food Recovery Network. It aims to combat both hunger and food waste by recovering leftover food from the dining hall and donating it to local partner agencies. The program relocates these resources to ensure people across the Des Moines metro have access to full, nutritious meals. Since its founding in 2011, Next Course and Drake students have recovered over 30,000 lbs. of food. "A recovery is a quick and easy way to have a meaningful impact on our community," said Next Course Service Learning Ambassador Ashly Frazier. "Participating in Next Course not only allows for you to learn about hunger, food waste and our environmental impact, but it also helps you combat these issues." Food recoveries take place on Mondays, Wednesdays and Fridays. If it's your first time volunteering with Next Course, don't worry; food recoveries are always completed by at least two people, so you will have help every step of the way.
6. Tutoring at Tawba Islamic Center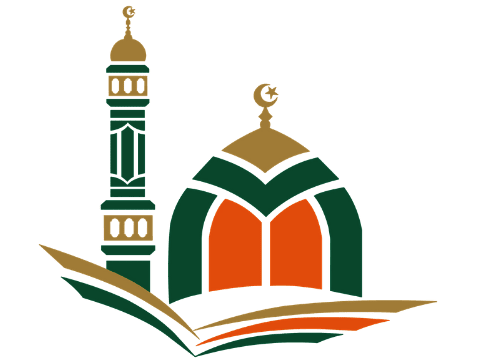 Not only a great way to give back, volunteering also teaches you about cultures different than your own. This especially applies to tutoring at the Tawba Islamic Center. The center looks for volunteers to tutor students in math and reading and writing on Sundays from 2:30 p.m. to 3:30 p.m. and Tuesdays from 6:00 p.m. to 8:00 p.m. Becoming a tutor for kids at the Tawba Islamic Center allows you to make one-on-one connections with children and make a difference in their lives. You also get to learn about cultural differences and the Islamic religion through your experiences at the center. At the end of the day, there's no better feeling than seeing a kid light up after they figure out the right answer.
7. Gregory and Suzie Glazer Burt Boys & Girls Club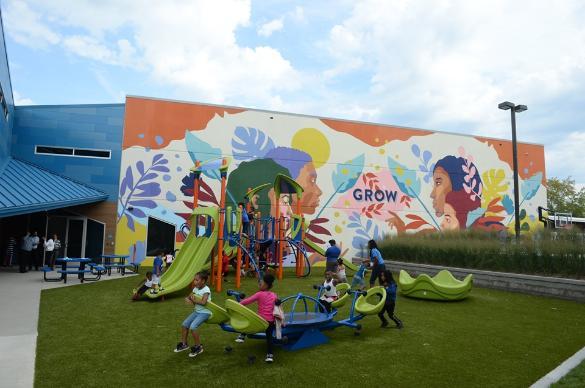 Do you have something you're passionate about? The Gregory and Suzie Glazer Burt Boys & Girls Club wants to hear about it. A new addition to campus, the Burt Club took the title of the second Boys & Girls Club in the nation located on a private college or university campus. The Club serves more than 200 kids in the Drake neighborhood. Its mission is to provide kids with positive role models and a safe, supportive afterschool environment. But the Club isn't looking for babysitters; they want volunteers who are ready to actively participate. Whether you're a yoga expert or you want to lead science experiments, your talents will be put to good use. "We do hundreds of activities in a week," said Unit Director Kendra Allen. "As long as somebody is passionate about a certain topic, they typically do really well for us as volunteers." The Club asks that volunteers commit to 10 volunteer hours throughout the semester, allowing you to form true connections with the kids. Plus, volunteering with the Club is undoubtedly a mutually beneficial experience. Every volunteer is sure to walk out with a smile on their face.
8. IRIS Readings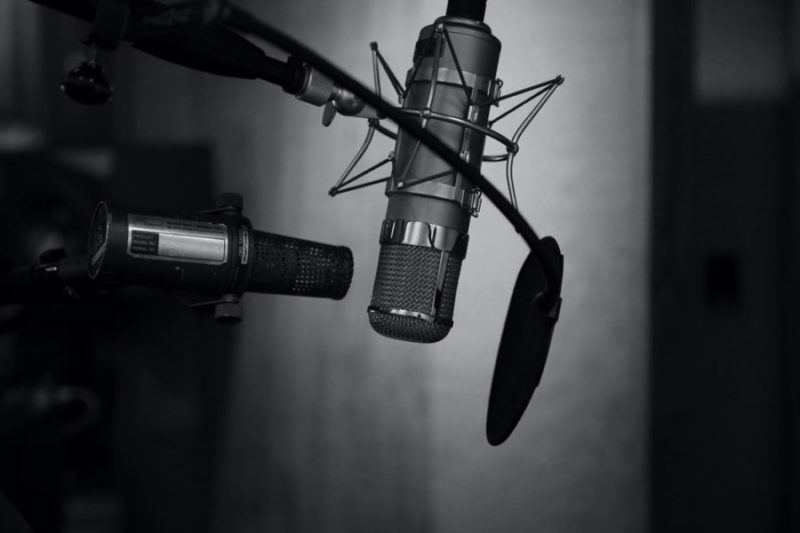 Volunteering can be hard without a car, but luckily, you can volunteer right on campus. Students can volunteer with IRIS by simply heading to the Meredith basement. IRIS stands for Iowa Radio Reading Information Service for the Blind and Print Handicapped. This radio service that broadcasts printed information to over 3,000 print-disabled listeners throughout Iowa. Student volunteers at Drake spend two hours of their morning reading the Council Bluffs Daily Non Pareil. Volunteers help keep readers connected to their communities, and they don't need to leave campus to do it. All you need is two hours, some comfy clothes and your best reading voice.
9. Drake University Head Start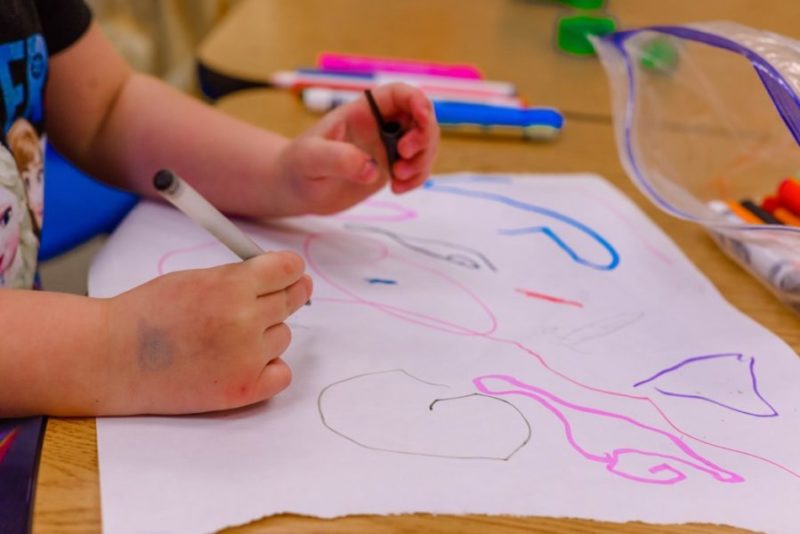 Whether you're an English major or an education major, Drake University Head Start offers something for you to tackle. Drake University Head Start is the largest Head Start grantee in the state of Iowa. The organization serves families with young children through two programs: the Early Head Start program (designed for children birth to age three) and the three and four-year-old preschool program. The three and four-year-old program alone currently serves more than 900 children in six Iowa counties. As a school readiness program, Head Start emphasizes several developmental areas including social/emotional, literacy and cognitive development. Head Start also provides services and education to prepare families to advocate for themselves. Volunteers can take on a number of tasks. Education majors may choose to help in the Head Start classroom. English majors can assist in grant writing and public relations students can participate in the family recruitment process. Head Start provides a variety of opportunities, all of which help Drake students give back to families in their community.
10. Central Iowa Shelter and Services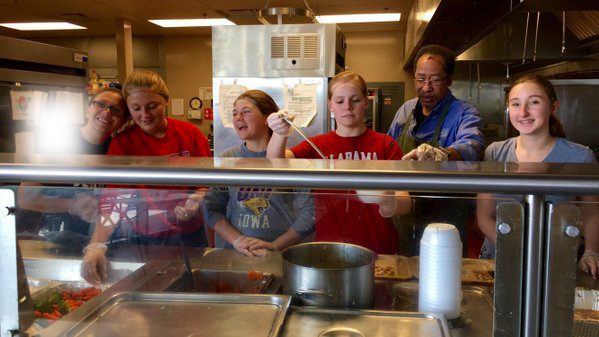 The largest homeless shelter in the state of Iowa is just a short drive away from campus, and they're always looking for volunteers. The mission of Central Iowa Shelter and Services is to provide shelter, meals and support services at no cost to adults experiencing homelessness and facilitate their move to self-sufficiency. CISS offers a number of volunteering opportunities including working in the food pantry, helping to serve meals or working in their clothing closet. Every student should be able to find something that works for their interests and schedules, and they'll be helping the community while doing it. "Volunteering makes you feel good, knowing you have helped someone that is not as lucky as we are," said Melissa Gradischnig, Volunteer and Donations Coordinator for CISS. "It is also a great experience to see things out of your norm, seeing how others live, and understanding why we have homelessness." Students interested in volunteering at CISS should fill out the online application on their website. No matter what volunteering opportunity you choose, you're sure to make a difference in your community.