Hong Kong embraces everything from the old and new to the vibrant and serene, the East and West. In this city, concrete and verdant jungles meet. Here, the streets remain brightly-lit and bustle at all hours. Here, forested hills are mere minutes away from skyscrapers. Although spending 24 hours in Hong Kong would merely scratch the surface of everything the city offers, it's a good place to start.
Read on for 24 things you could attempt in 24 hours in Hong Kong.
6 a.m. Take a morning stroll on the Avenue of Stars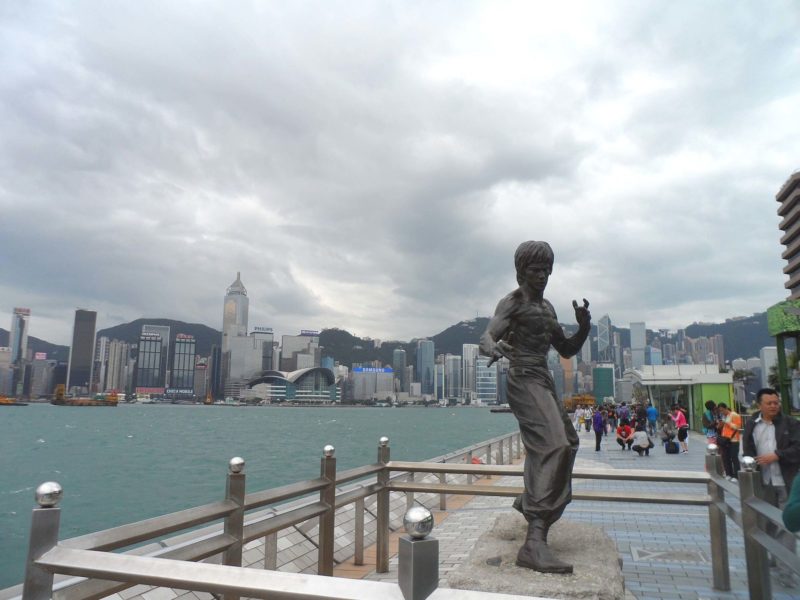 The stillness of early morning slumbered everywhere. At any other time, the Tsim Sha Tsui Promenade, otherwise known as the Avenue of Stars, would be swarmed with locals and tourists, all vying to snap a picture of Hong Kong's magnificent skyline. "The environment in Hong Kong is one of the most outstanding characteristics…it was so clear, clean and the air was fresh," Arizona State University sophomore Rachel Wang said. The Avenue of Stars is Hong Kong's equivalent to Hollywood's Walk of Fame. Handprints of famous Chinese celebrities and bronze statues of major film stars like Bruce Lee decorate the promenade. 
7 a.m. Enjoy breakfast at the Australia Dairy Company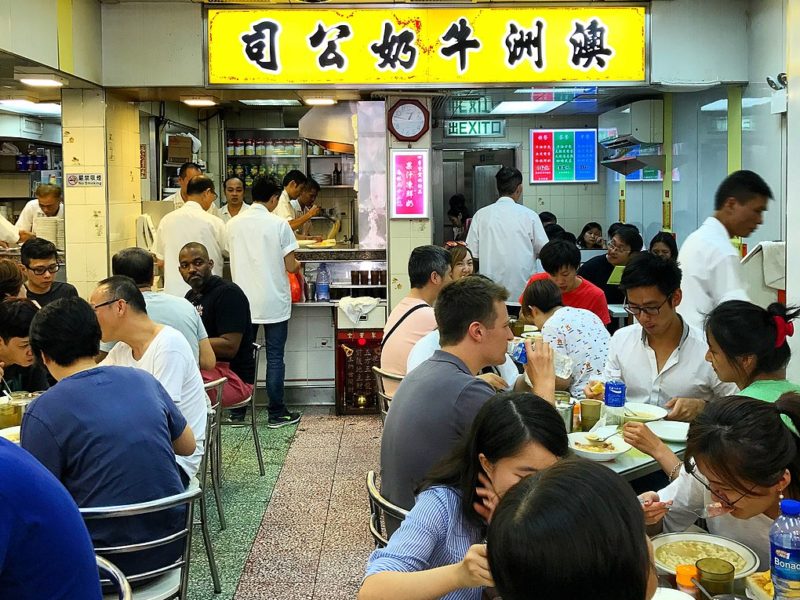 The queue for the Australia Dairy Company, a Hong Kong-style diner, Cha Chaan Teng, almost always stretches around the block, but for good reason: The milk tea is ambrosiac, the scrambled eggs are to-die-for and the Steamed Milk Custard (a typical Cantonese dessert bearing semblance to creme brulee) will have you coming back for more. At this loud, no-frills high-speed diner, waiters rush to and fro taking and delivering orders to eager customers. "The classic vintage style in Cha Chaan Teng is irreplaceable and iconic. It represents the traditional era of Hong Kong in the past and makes me feel respectful and a sense of belonging and happiness," City University of Hong Kong freshman Michelle Leung said. Once you're done, head down the street and visit a traditional Hong Kong bakery or two for some mouth-watering pineapple buns, cocktail buns or egg tarts. 
8 a.m. West Kowloon Cultural District and Promenade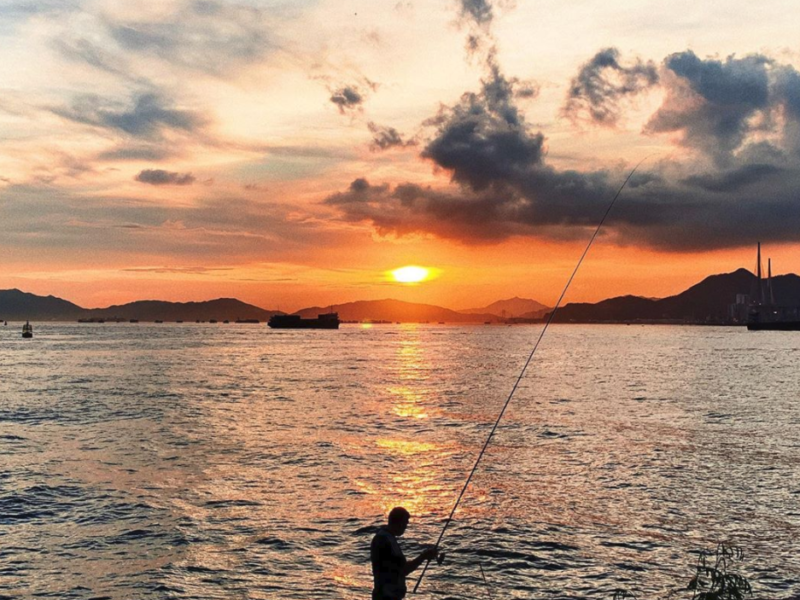 Slow clouds roll over a swollen blue sea, the placid sunshine and light breeze of the morning takes the backdrop of your senses as you adjust to the iconic Hong Kong skyline. "It's just that perfect combination of city and nature, the perfect amount of sky and ocean and with some mountains in the middle (those little islands), and you can even see Victoria Harbour from there," City University of Hong Kong sophomore Hilarie Fung said. Runners jog up and down the harborside, cyclists ride around in glee and couples cruise hand-in-hand admiring the view and diverse greenery. There's even a tree nursery in the park. Before you leave, make sure you check out the new art and cultural museums in the area. 
9 a.m. Museum Visits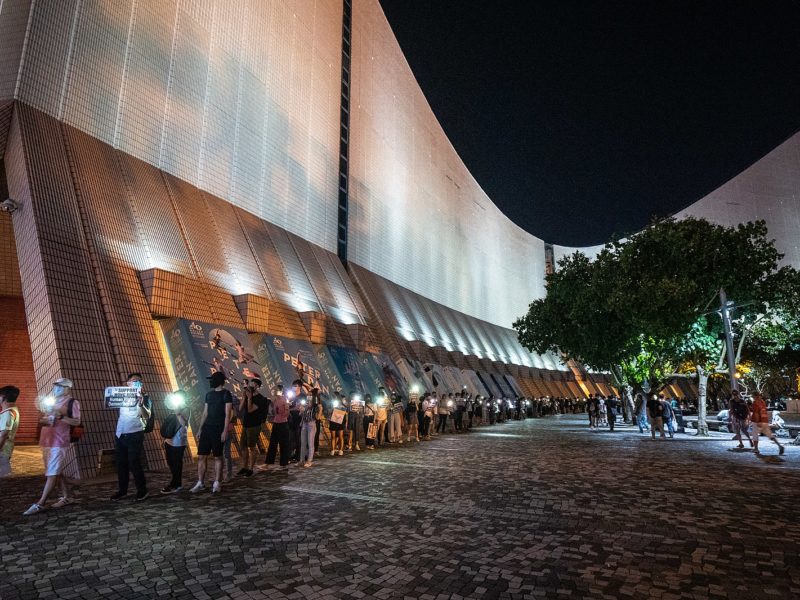 While there are museums paying homage and tribute to the city's historical and cultural heritage all over Hong Kong, four of the most famous museums are conveniently located in the same district: Tsim Sha Tsui East. The Hong Kong Museum of History documents Hong Kong's rich colonial past. From the inception of the city as a fishing village to the Opium War and Japanese Occupation, you will get your cultural fix. Located next door, the Hong Kong Museum of Science offers interactive science exhibitions and games and heaves with cool gadgets and displays. Ten minutes away, the Museum of Art exhibits vast collections of Chinese antiquity and artwork, as well as those done by local and Western artists. There, you'll find people posing in front of the unique structure of the Museum of Art for the gram as well. Down the street, you'll find the Hong Kong Space Museum- with its iconic egg-shaped dome, you can't miss the giant structure. Visitors can enjoy documentary screenings under the curved ceiling of the planetarium, along with cool exhibitions about space and science. 
10 a.m. "Sweep the Street" at Mong Kok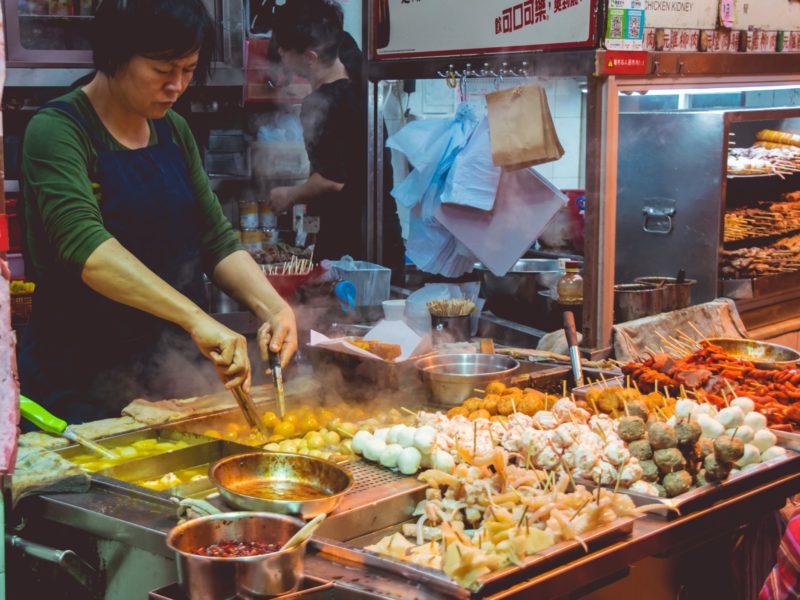 Relax, you don't have to actually sweep the street. In Hong Kong, "sweeping the street" is slang for checking out all the food stalls on an entire street and purchasing snacks from stores that catch you fancy. "It reminds me of when I was a secondary student…it serves as a remarkable spot for early memories," Leung said. Mong Kok encompasses a labyrinth of narrow streets thronged with stalls and shops that offer typical Hong Kong snacks for cheap prices. Fish balls, siu mai, egg waffles, stinky tofu, boba are among the locals' many favorites. 
11 a.m. Make a wish at Wong Tai Sin Temple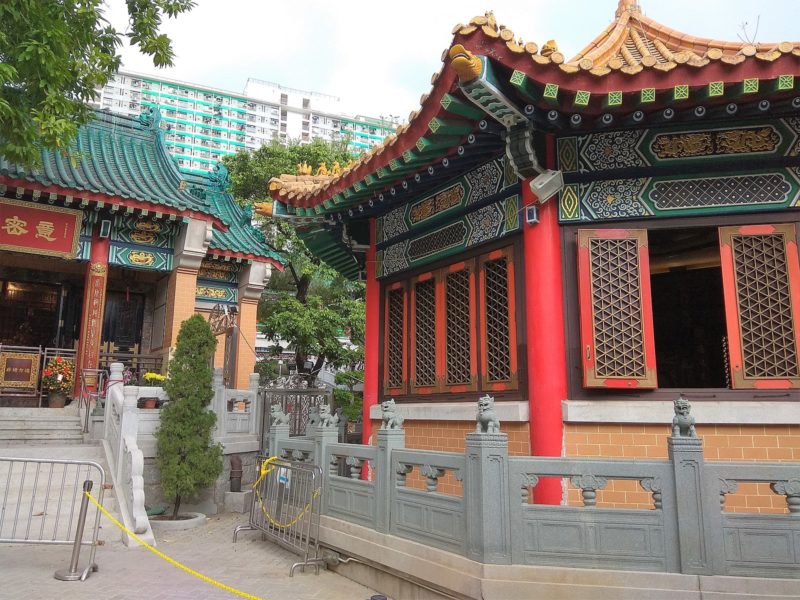 You'd be missing out if you didn't visit one of Hong Kong's internationally renowned temples. Among the most popular temples in Hong Kong, the Wong tai Sin Temple is a devout ensemble of halls, shrines, statues and pavilions dedicated to China's three main religions: Daoism, Confucianism and Buddhism. People from all walks of life come to pray and Kau Chim, a Chinese way of learning one's fortune. 
12 p.m. Cross the Victoria Harbour on the Star Ferry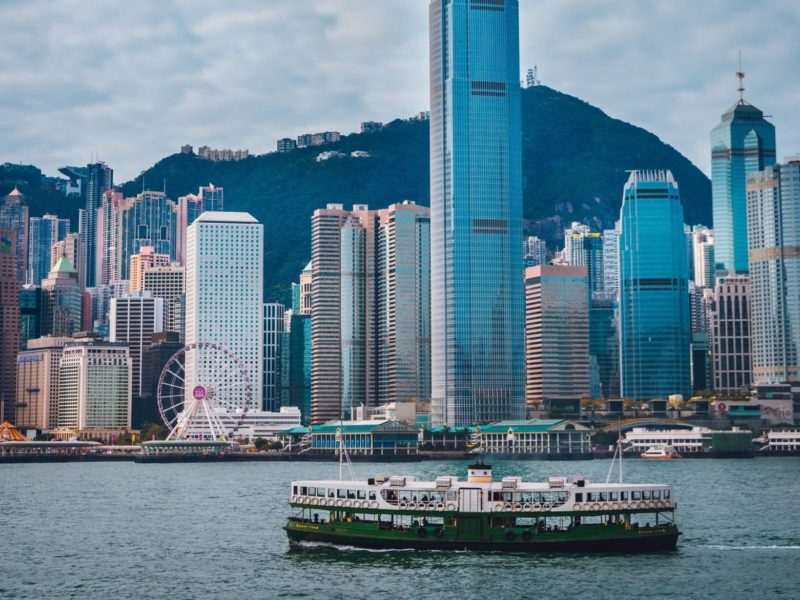 Despite the first-rate transportation infrastructure in Hong Kong, the green and white ferries sails on with passengers from Hong Kong Island to Kowloon and back. Tens of millions of people still hop on the humble star ferry for a close look at Hong Kong's skyline from the Victoria Harbour. Buoyed by its rich history and special place among Hong Kongers' collective memory and cultural identity, the Star Ferry remains one of the most popular transportation methods in Hong Kong. 
1 p.m. Yum Cha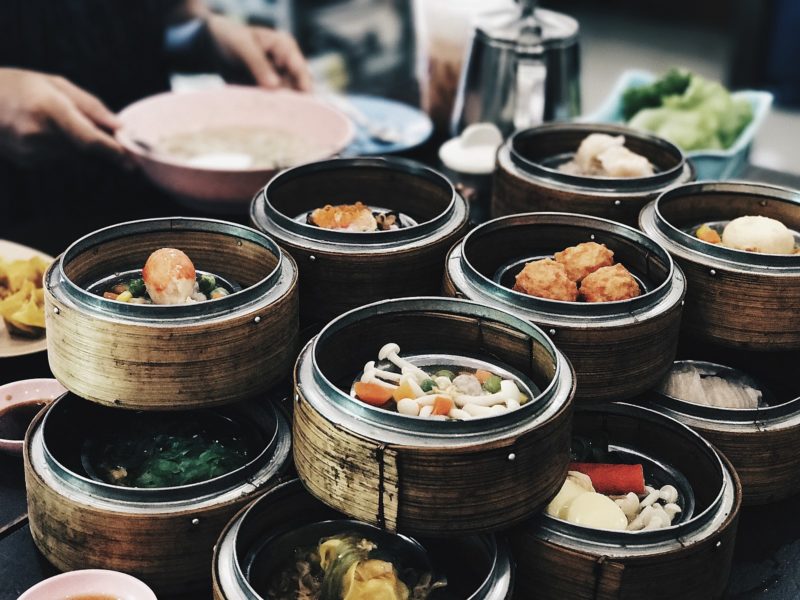 Picture this: the cacophony of a thousand porcelain bowls and spoons reverberate throughout the room. You hear joyful bursts of laughter and chatter clamor from hungry customers. Waitresses speed walk between tables as customers flag them down for re-orders like calling cabs during rush hour. Yum cha, which translates to "drink tea" but refers to a social event, or ritual among locals, of having dim sum. Family and friends exchange idle and pleasant conversations while sharing a vast array of dishes and sipping on hot tea. In fact, every veteran dim-sum-goer often has their own staple dish, mine being lor baat go (turnip cake). You should definitely try Hong Kong's soul food at least once in your life. 
2 p.m. Swoon over the Hong Kong Skyline at the Peak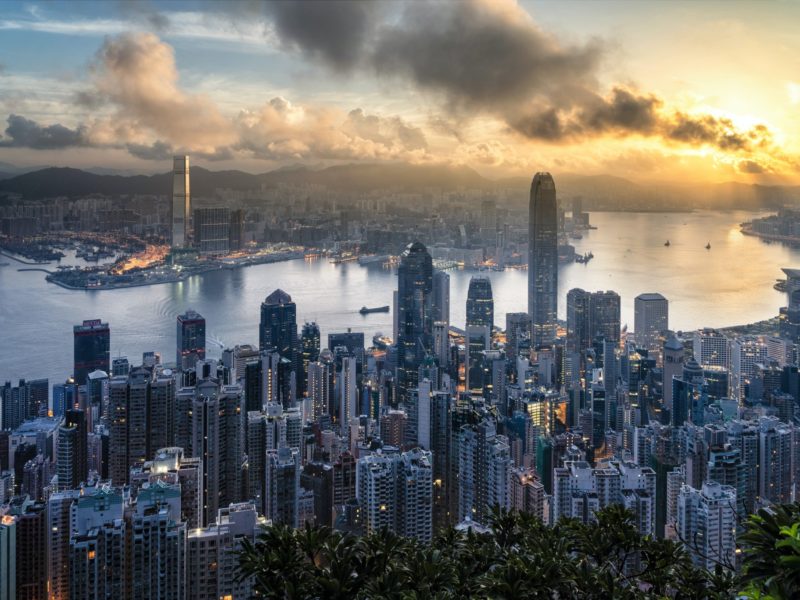 Even for a local, the Hong Kong skyline never gets old- you can tell by the number of times I've mentioned the view thus far. Head up to Hong Kong's best-known landmark, the Peak, for incredible views. Catch a ride on the Peak Tram, or hike up, to the Sky Terrace and take in the city. Looking at the city from the famous vantage point Sky Terrace or Peak Circle, you'll see the Victoria Harbor reflecting a sublime skyline. If you look far enough, you'll even see Mainland China stretching to the north of the city. Even most locals never tire of visiting the Peak, views like this remind us of how amazing it is to live in this city.
3 p.m. Hop on the Tram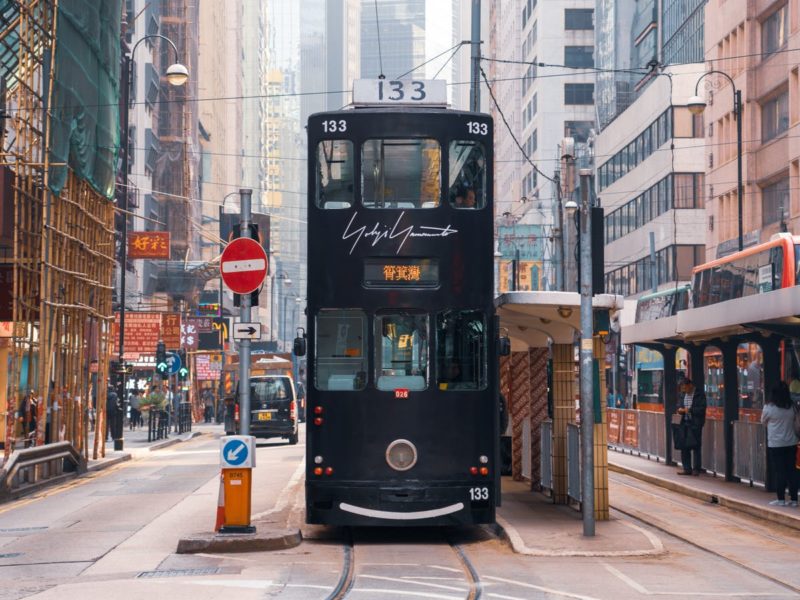 Going on a ride on the iconic tram, or Ding Ding, is an essential part of the Hong Kong experience. Trams travel at a slow speed and run through the historical parts of Hong Kong Island, which gives you time to soak in the views. What's more, trams are by far the cheapest mode of transportation in the city and are environmentally friendly since they run on electricity- it's a win-win situation!
4 p.m. Snap photos in front of Central's walls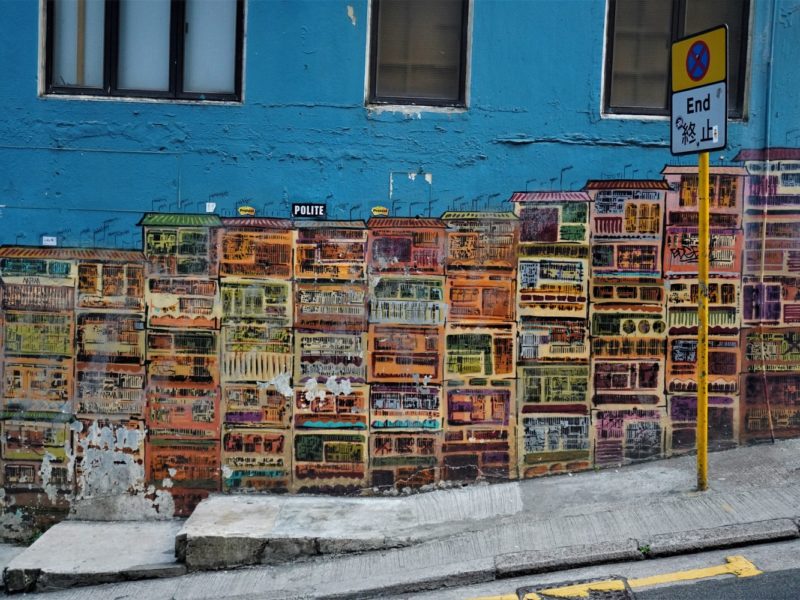 With spectacular natural views, architecture and street art, Hong Kong is practically built for Instagram. Even with the numerous art galleries and exhibitions spread around the city, the streets of Hong Kong are art in itself. "They aren't just insta-worthy walls, but imprints left by young people in the city, designs that encompass their visions as well as hope for the future," University of New South Wales freshman Daphne Cheng said. Central, in particular, features graffiti and street art on almost every wall of its steep and windy roads.
5 p.m. Explore Stanley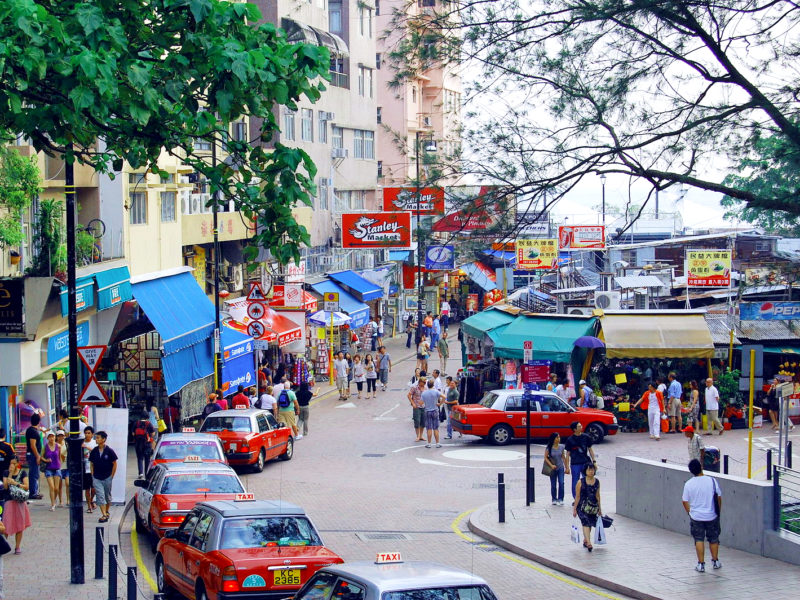 You would need a full day to completely explore Stanley itself; this easygoing village holds everything you need and more. Named after Lord Stanley, the British Secretary of State for the Colonies, Stanley was one of the earliest settlements on Hong Kong Island. Its Cantonese name, Chek Chu, represents cotton trees with red flowers which flourished in the area when Hong Kong was a British colony. Stanley Market filled top to bottom with little trinkets, apparel, electronics, antiques, art and souvenirs, which stands as the most well-known destination at the village. Venturing further, the Stanley Promenade, with the vast array of cafes, bars and restaurants, is often a pleasant surprise to tourists given its European vibe. Before you leave, make sure to visit Stanley Beach for a nice tan. 
6 p.m. Shop until you drop in Causeway Bay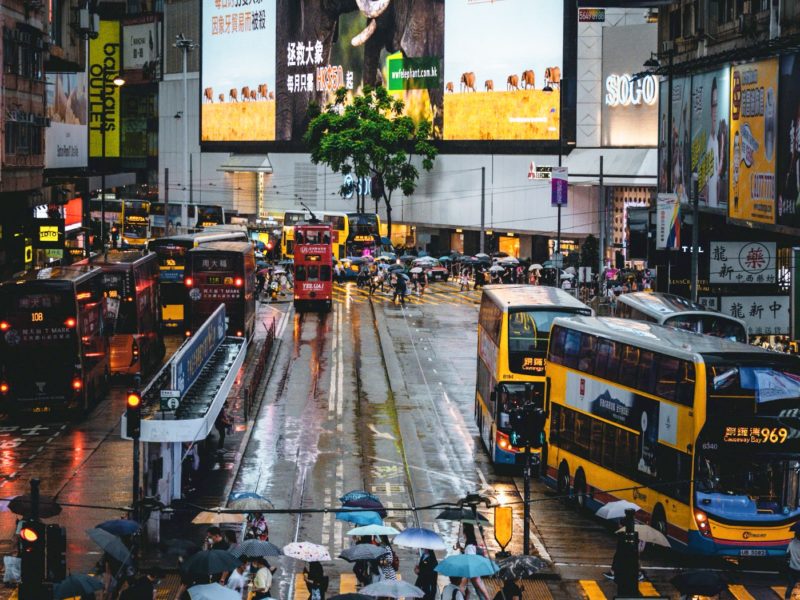 Home to high-end shopping malls, independent boutique stores, affordable department stores and bargain street markets, Causeway Bay is Hong Kong's equivalent of New York City's Fifth Avenue. Causeway Bay represents a microcosm of Hong Kong's shopping scene and will single-handedly make you break the bank. At Causeway Bay, a perpetually crowded area, you will get to visit the audacious Times Square and quirky start-up stalls. Once all the shopping has tired you out, you can grab a quick bite at local food stalls and cafes for a quick refuel. 
7 p.m. Eat seafood at Sai Kung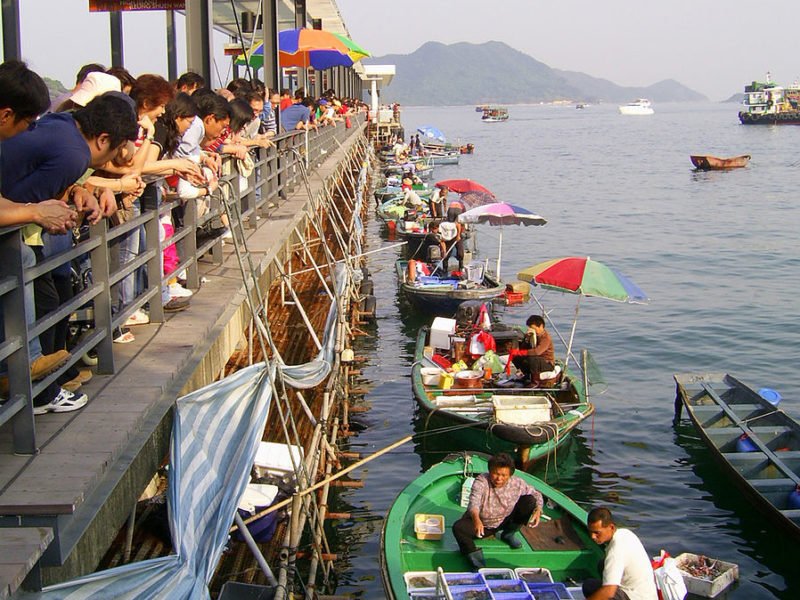 From crabs, clams and scallops to sea bass and groupers to sea cucumbers and abalone, Sai Kung's menu offers a vast array of seafood at affordable prices. The Sai Kung style of seafood dining, noteworthy for the way customers get to choose their own seafood, allows visitors to interact with fishmongers and have chefs prepare seafood the way they desire. Don't expect anything fancy, though. Small villages and islands with down to earth and casual dining is often home to the best seafood places in Hong Kong. 
8 p.m. Witness a Symphony of Lights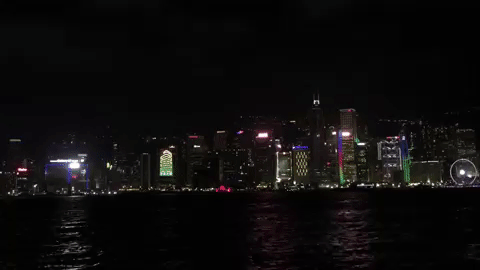 I will never get tired of seeing the incredible light show displayed on 44 skyscrapers on both sides of the Victoria Harbor at night. The spectacular multimedia extravaganza features lasers, LED screens and lighting emanating from skyscrapers working in harmony to create a dazzling show. Complementing this dazzling light show is traditional Chinese music performed by the Hong Kong Philharmonic Orchestra, Asia's leading classical orchestra at the Avenue of Stars. For a breathtaking sight, definitely check out Hong Kong's Symphony of Lights.
9 p.m. Bargain like a pro at Temple Street Night Market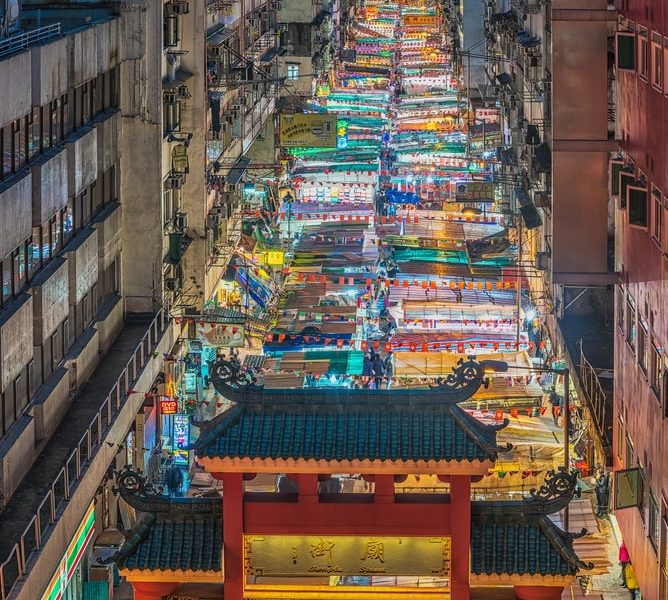 Beyond the high-end fashion stores lining the streets of Central and Causeway Bay, Hong Kong is still filled with stores and stalls with a distinctively Hong Kong identity, where you'll find vintage decor, trinkets and clothing. The Temple Street Night Market in Yau Ma Tei resembles a flea market. As you work your way through the dense throng of vendor stalls, you'll be able to grab a bargain on everything from electronics to accessories to cheongsams (bodycon dresses that were popular in China during the 1920s).
10 p.m. Get your fortune read at Tin Hau Temple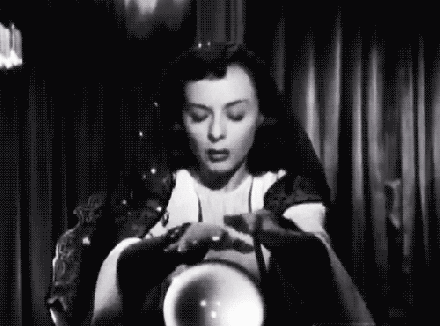 For such a modern city, tradition and superstition saturate Hong Kong. Altars, shrines and temples dedicated to different Chinese gods and goddesses are found everywhere in Hong Kong; even in restaurants and storefronts. Hong Kongers regard superstition so highly; even the government maintains a feng shui budget. After visiting the Temple Street Night Market, head over to one of the flashy tents that line the Temple Street complex near the Tin Hau Temple. There, you'll get your fortune read based on fortune telling practices that are passed down through dynasties and generations. 
11 p.m. Wander the lit streets of Central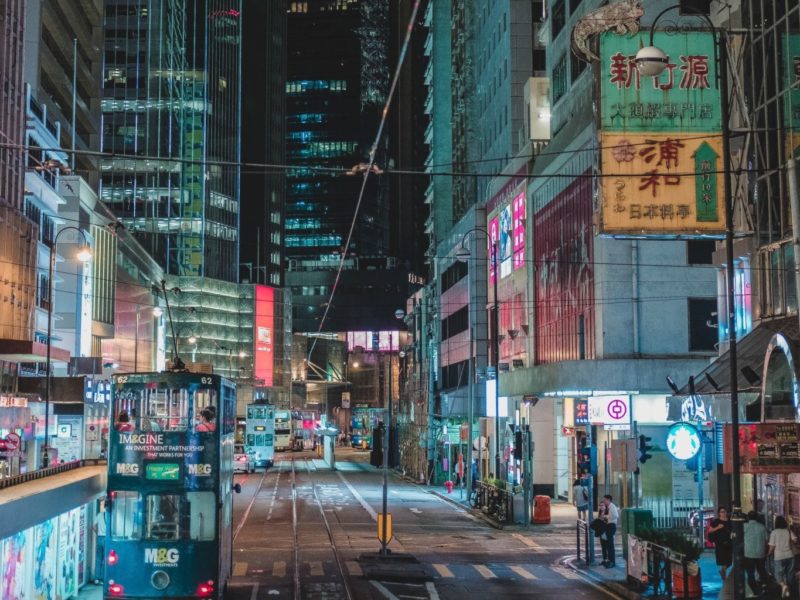 There's nothing quite like walking under the brightly-lit skyscrapers of downtown Central at night.  "I feel like I am not lonely because [I] can see the fluorescent lights and neon lights along the way," University of Hong Kong sophomore Cassidy Chan said. The unfeeling, concrete buildings come alive at night with their lustrous light shows and displays. Hong Kong lights up like no other city at night and it has a vibrance that streams through buildings and reflects along the ocean. Here, you'll get to experience the bustle of the heart of Hong Kong.
12 a.m. Bar hop with your friends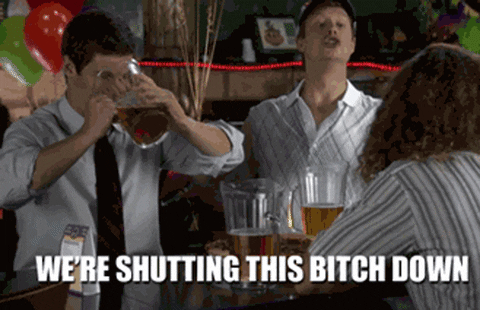 Hong Kongers live by the saying "Work hard, play hard." By midnight, Hong Kong embraces a diametrically different face. Gone are the hard-workers who hustle back and forth in the city. By night time, the very same city dwellers, as well as students and millennials, destress at the bars of Lan Kwai Fong, Wan Chai or Central. Pub crawling is essential to experience Hong Kong to its fullest.
1 a.m. Party It Up at Lan Kwai Fong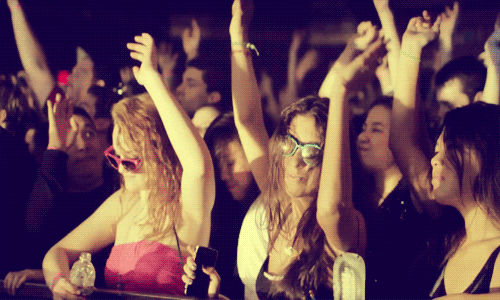 With its vibrant and eclectic nightlife, Hong Kong is a party lover's paradise and Lan Kwai Fong is the pulsating heart of Hong Kong's nightlife. Home to more than 100 bars, restaurants and clubs, you can expect plenty of antics and late-night festivities. PLAY marks one of the most popular clubs in Lan Kwai Fong with its chic interior design, spacious dance floor and sick music. 
2 a.m. Sign your lungs out at the nearest karaoke bar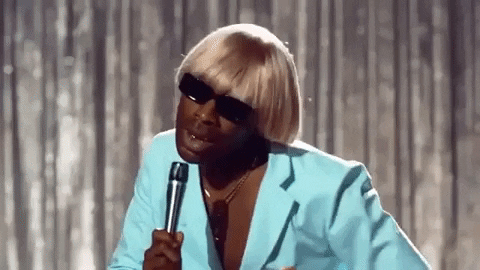 Nothing beats belting out to songs with friends. And with a whole host of options in the city, there will be no problem finding a private area for you and your friends to unleash your inner Celine Dion. "I think what I enjoy most from karaoke is singing with friends no matter how bad your singing skills are," University of Warwick sophomore Mervin Chow said. "It is special to Hong Kong as it became one of the most popular places for people to hang out. It provides a private place for people to chill." So, grab a mic, warm up those pipes and head down to one of Hong Kong's karaoke bars.
3 a.m. Chow down at Dai Pai Dong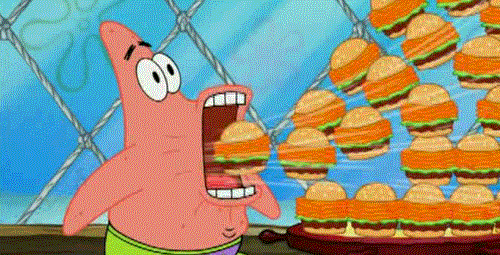 By now, you'd indubitably be famished. Grab a bite at an all-night Dai Pai Dong, an outdoor and open-air restaurant. Serving an assortment of dishes from congee to fishball noodles to lo mein (actual lo mein) fried rice and more. Not only is Dai Pai Dongs affordable and vibrant, but they're also very quintessentially Hong Kong. 
4 a.m. Hike the Dragon Back Trail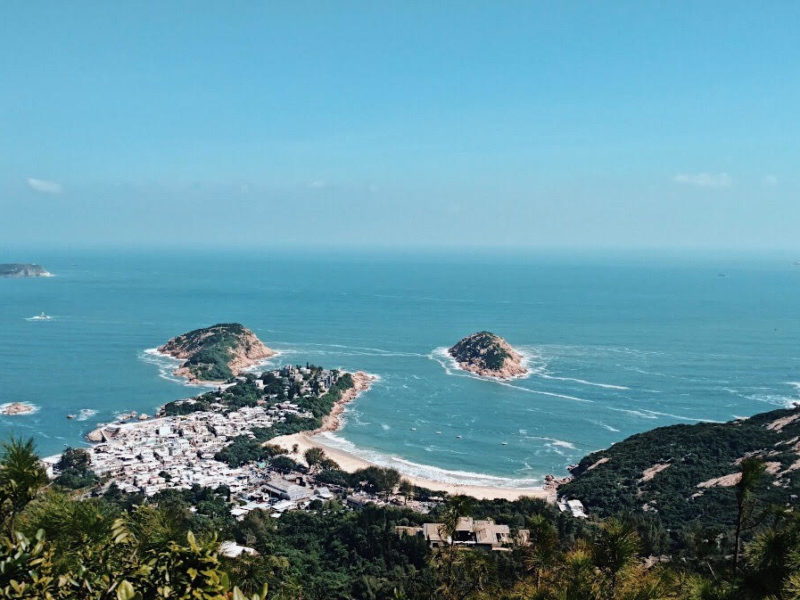 Oddly enough, Hong Kong, the concrete jungle, serves as a hiker's paradise. Among the plethora of awe-inspiring hikes in hilly Hong Kong, the Dragon Back Trail which overlooks Shek O and the southern Hong Kong Island shoreline stands as a favorite among locals. "It's the most beautiful hiking trail in Hong Kong," Fung said. "It's always my favorite… It doesn't even look like Hong Kong. I think it lowkey passes as Hawaii." Embarking on a short 1.5-hour hike will definitely sober you up after all those hours spent destroying your liver. 
5 a.m. Sit back and wait for the sunrise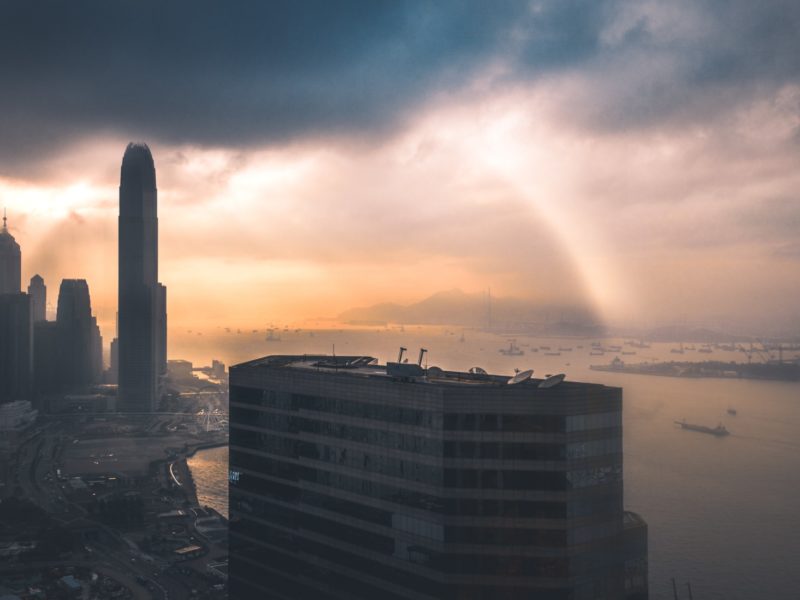 As you near the end of the Dragon Back Trail, you can follow signs leading you to Shek O Beach or Big Wave Beach (my personal favorite since it's less crowded). Also, once you reach the beach, make sure to pause and soak up the morning glow as scattered sunlight fills the sky and illuminates crevices of the land. What better way to end or start a day on the beach, after a rejuvenating hike, watching the sunrise?