Let's be honest, how many of us can name more than ten clubs at our schools? At a school like UW where there are over 600 (yes, you read that correctly), there's bound to be some that stand out because they're as quirky and lovable as Zooey Deschanel. These clubs revolve around popular culture and have enough zany activities to attract fans of the unconventional—you should definitely pay them a visit.
1. SpongeBob Appreciation Club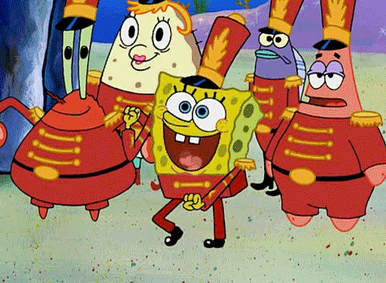 If you never got overly excited when you heard "Are you ready, kids?" blasting from your TV, then you're a liar. SpongeBob was every 90s kid's BFF. Flash forward to 2015 when SpongeBob is still one of our favorite TV shows."The best part about the club is the relaxed nature of how we operate and run meetings. Plus, its uniqueness and ability to easily reach a large audience, some of which are way bigger SpongeBob fans than I am," said Ian Hanson, the new club's first president. Weekly meetings where members get together to watch episodes are enough to send fans into a chorus of "I'm ready! I'm ready! I'm ready!"
2. Beyoncé Above Everything Club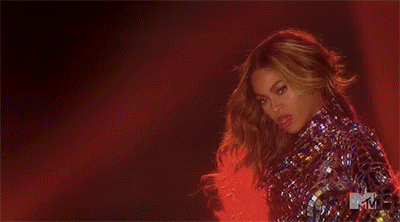 A.K.A the BAE club, because obviously Beyoncé is everyone's bae. This is the one club everyone hears about during campus tours—"Did you know UW even has a Beyoncé club?" As their mission statement puts it, "It shall be the purpose of this organization to recognize the musical, lyrical and overall presence of Beyoncé Knowles in pop culture." How exactly is this done? Through discussion of Queen B's many endeavors and enjoying her music and videos with fellow fans, of course. Who run da world? Beyoncé.
3. Society of Pokemon Masters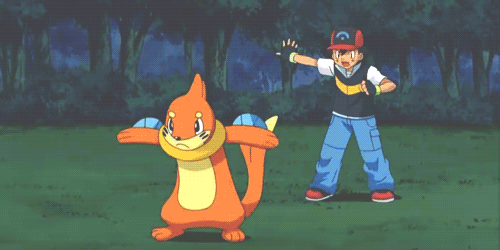 Remember the time when if you collected Pokemon cards and Pokemon video games, you were the coolest kid on the block? This still holds true. Well, at least in the Society of Pokemon Masters. "I, personally, love the community our club has developed. We work together on projects and have a good vibe that I hope is inclusive," said Frank Dominick, one of the founding officers of the club. With four to five tournaments every quarter in which members create and face off against high-offense teams, these members are well on their way to "catching them all."
4. Netflix Association of Awesome Huskies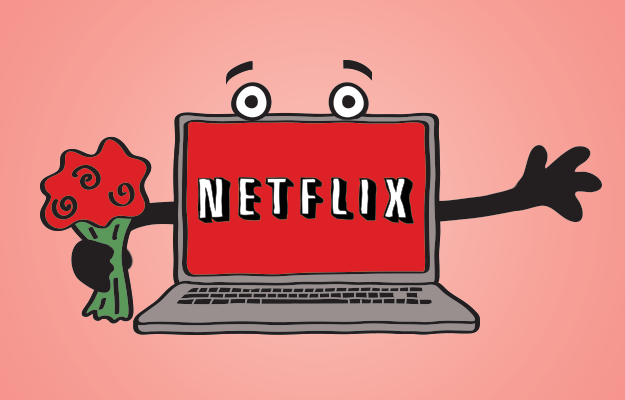 College is about three things: learning, discovering who you are and Netflix. Yes…Netflix. It's our most reliable escape from the hell that is homework. "Our mission is to binge-watch full series in one sitting, eat food for days, create an environment of love and of course to further our knowledge of the world of TV and movies," said the club's mission statement. This club is basically what heaven looks like to the average college student. So where do we sign up?
5. Human vs. Zombies Tag
Picture a giant game of tag where students are either humans or zombies. The goal is for the zombies to turn all the humans into zombies, but humans can protect themselves with toy dart blasters, rolled up socks or by running to safety. "Our game turns the crowds of unknown faces walking between classes into immediately recognizable teammates and opponents. Students of all majors, backgrounds and ages join our club. We even have professors and other UW faculty members join us, too," said Josh Greer, head overseer of the game. With a new game taking place for five days every quarter, there's always an adventure to look forward to. This is possibly the most intense game of tag you'll ever play.
6. Feline Club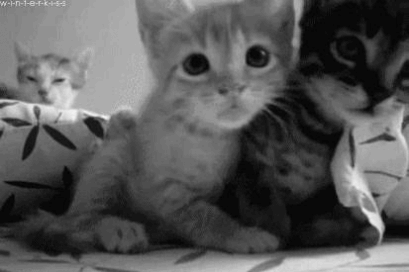 Everyone loves cats. They're cute, fluffy and are always there for you when homework gets to be too much. If this sounds like your life story, then I suggest looking into UW's Feline Club. The purpose of this club is to promote the feline culture and otherwise share the love of cats with the world. If Taylor Swift (A.K.A the ultimate cat lover) were a UW student, she'd totally be a member—which makes it 8,253 times cooler. Weekly meetings include watching and discussing cat documentaries, hearing guest speakers and having a show-and-tell where members can bring in their own cats. Felines 4ever.
7. Swing Kids at UW
Remember when you could go to a club and dance without having to dry hump a complete stranger? Probably not, because this only happened in the 1940s when swing dancing was all the rage. But worry not, because Swing Kids at UW is bringing swing dancing back (thank god). It doesn't matter if you have two left feet or no knowledge of swing dancing—this is the perfect club for dance newbies. You'll be able to bust out some sick moves the next time you go out.
8. Friendship is Magic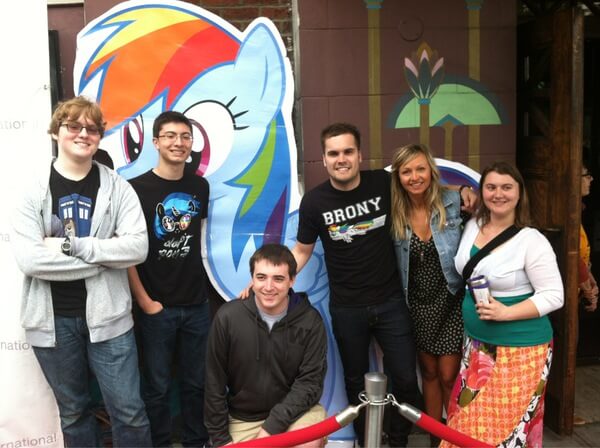 Bronies unite! Unless you've been living under a rock, you're already aware of the huge phenomenon that is My Little Pony. UW is no stranger to this fandom. By now we've all seen the various chalk drawings of ponies all over campus advertising the club and events. The best part about the club? "Being able to provide a setting for people who enjoy the show to find each other, hang out and enjoy episodes together. It's a really niche club but we have members from a variety of interest groups across campus," says Joshua Martin, group admin for FIM. They also hold a My Little Pony-themed Halloween party every year and have even made seven-foot tall ponies to be signed by the voice actors at Emerald City Comic-Con.
9. Nerf n Turf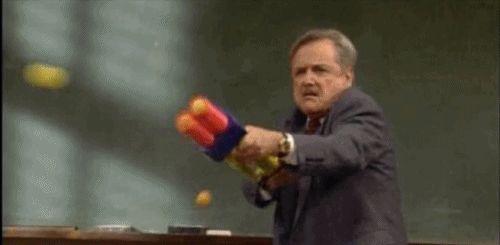 Are you a fan of Nerf guns AND history? Then Nerf n Turf is the club for you. The purpose of this club is to organize events that reenact past historical battles, and also to modify the incredible invention that is Nerf guns. We've played with these things since we were kids, but who knew they could also be educational? So far, the club has reenacted battles from the Civil War and World War II. They also help members of the Humans vs Zombies tag by selling them nerf guns. Which deadly battle will you join?
10. Taylor Swift Club
T-Swizzle, T-Swift, Tay—whatever you call her, you should know that UW is swarming with huge Swift fans. So many that, like Beyoncé, Taylor has an entire club dedicated to her. If you know every single lyric (it's "ex-lovers" not "starbucks") to all her songs, consider her wifey/BFF material and basically love her more than 99 percent of the human population, you'll fit in perfectly. Meet other fans and discuss the gloriousness that is Taylor Swift—no need for any teardrops on your guitar.