One of the best cities on earth to turn 21? Tallahassee, of course. The countless number of restaurants and bars along with the Seminole spirit and traditions that go along with it provide a young adult with the best resources for a quality 21st birthday experience. With my own 21st coming up, I wanted to discover where I need to go during my last year as a Seminole. The list has grown longer than my film teacher's dread locks. To narrow it down, I asked fellow Noles about the essentials for a bomb 21st birthday celebration: where and where not to go, what and what not to drink and how to ultimately have the best time as a legal, responsible adult.
Here are the top 21 things to do, restaurants to eat at and events to experience when you finally turn 21 in Tallahassee.
1. Buy a beer and enjoy an FSU Baseball game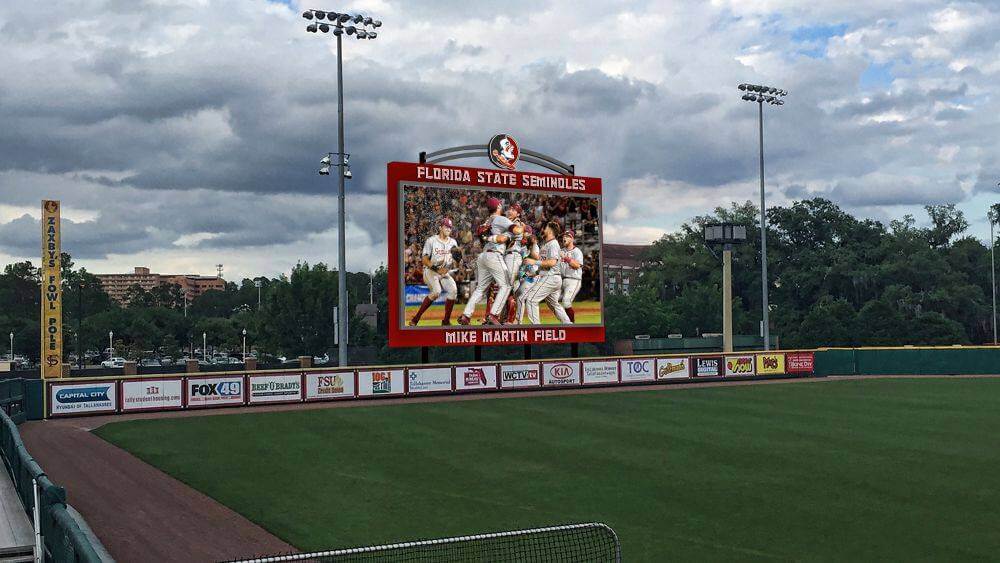 There's nothing like Seminole pride sounding through Dick Howser Stadium after a stolen base, strikeout and home run. But what goes better with baseball on a warm spring day than an ice cold Bud? Recently, in 2016, Florida State vending started selling beer at the stadium, so take advantage of the new freedom and celebrate what it means to be American, a Seminole, and most importantly, legal.
2. Visit Bullwinkles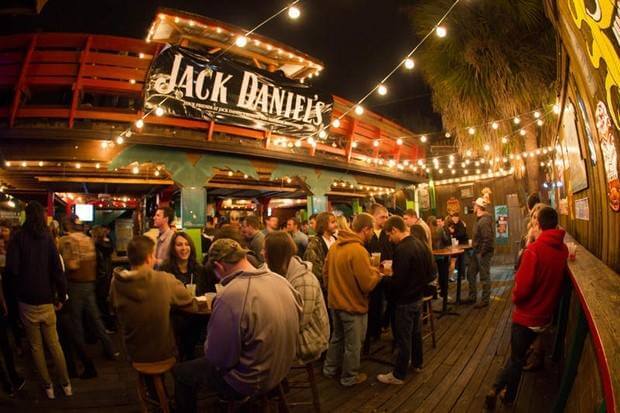 To celebrate your rite of passage into adulthood, a trip to Bullwinkles is a must. According to senior Gabriela Santos, the atmosphere oozes casual and lively fun; the perfect combination for a rocking 21st birthday party. "They are definitely strict on ID so it's pretty much 21 plus. And it's so fun because it's not messy like most Tally clubs (not that I don't love me some ratchet) and it has two areas outside and inside. The music is always great." She goes on to say that Bulls tends to play throwback music, so don't act surprised if you start breaking down to some Backstreet Boys during the night.
3. Sunday Brunch and Mimosas with your BFF at The Edison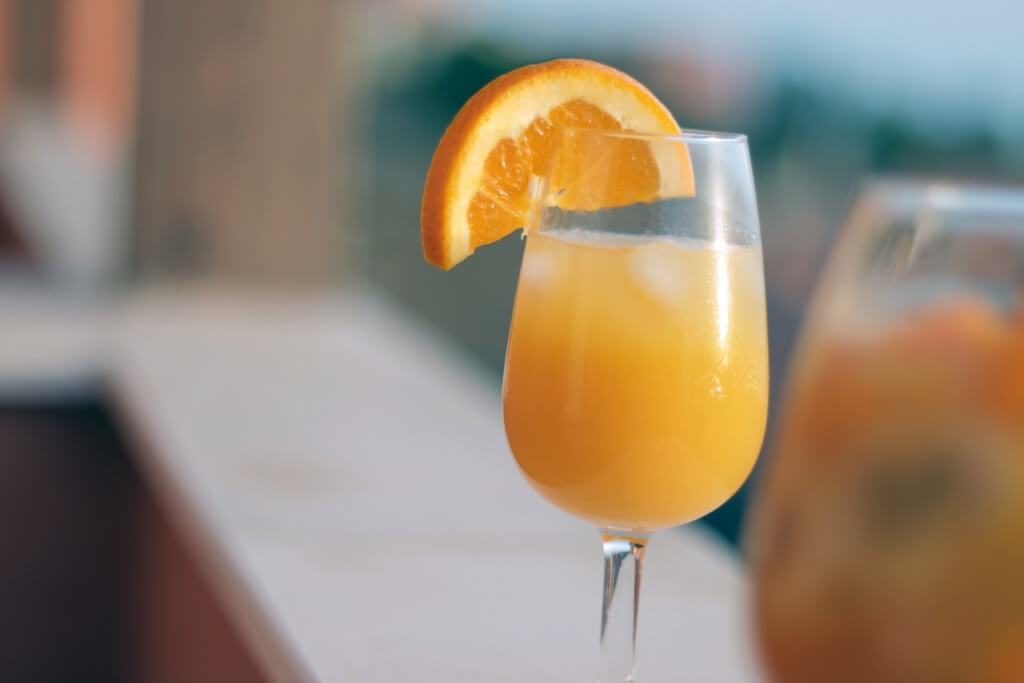 Located in the beautiful Cascades Park, the Edison offers outdoor seating along with a diverse menu of delicious food selections for a marvelous birthday date. It is the perfect spot for a boujee brunch complete with bottomless mimosas to suit your 21st birthday queen status.
4. SoDough 2 for 1 Rosé and Donuts Saturday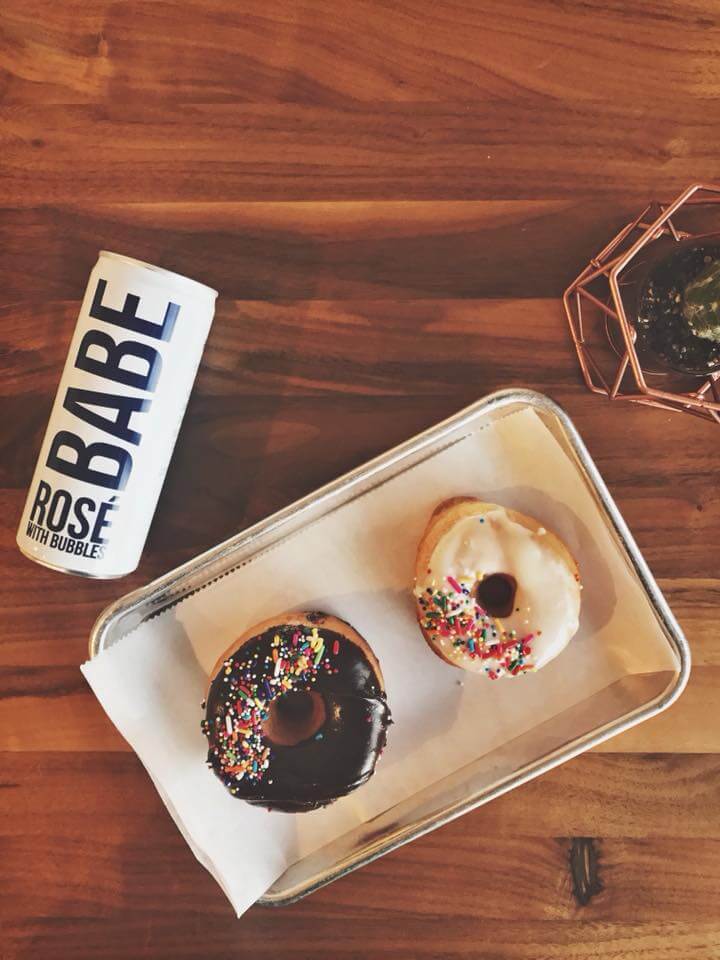 Brunch on a Saturday? Heck yes. Especially when you can get two champagnes, rosés or beers for the price of one along with a tasty pastry or donut. "SoDough is the best pick me up after a long morning of boring class or an exhausting exam. Treat yourself," senior Maria Lanford said. Located in midtown Tallahassee, down Thomasville Road, SoDough offers the best atmosphere and food to sit back, relax and sip away. The cute, bohemian-fresh style shoppe serves the population of the Capital City from 7 a.m. to 4 p.m. throughout the work week, 8 a.m. to 4 p.m. on Saturday and 8 a.m. to 2 p.m. on Sunday. Make sure to get there early for the sweetest, freshest treats.
5. First Friday Music Scene with drinks from Proof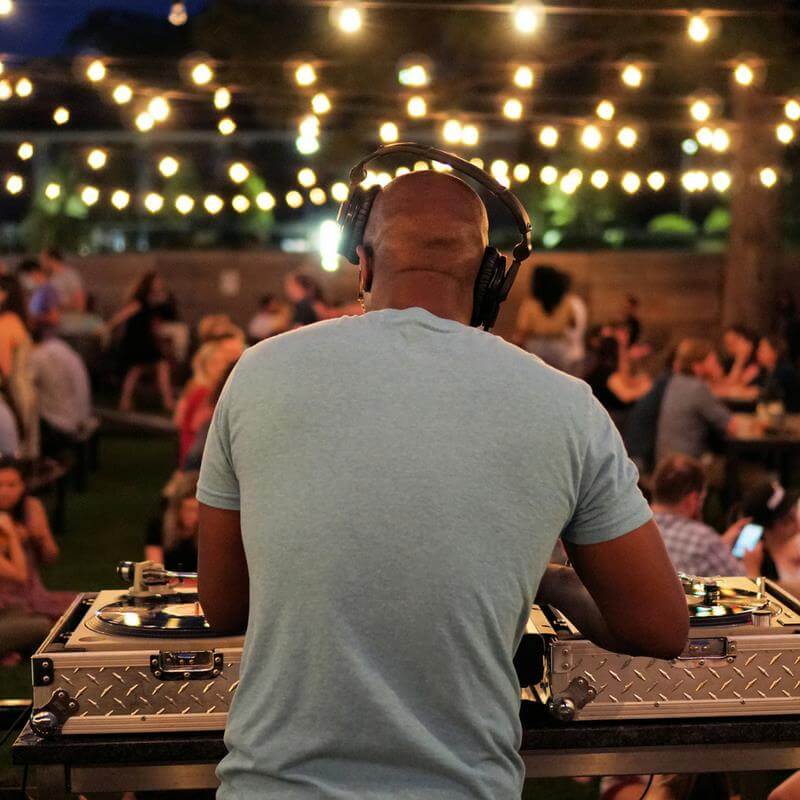 Located in the heart of Tallahassee's art district, Railroad Square, Proof Brewing Company has served the 21 and older crowd craft beer along with live music for six years. The Brewing Company accumulated fame for its outdoor atmosphere. Locals praise Proof for the fun, relaxing environment it provides. "I have never been to Proof and left without having a great time: the entertainment, energy and beer, of course, never disappoint," junior Margaret Fowler said.
6. The Famous Poor Paul's Pourhouse visit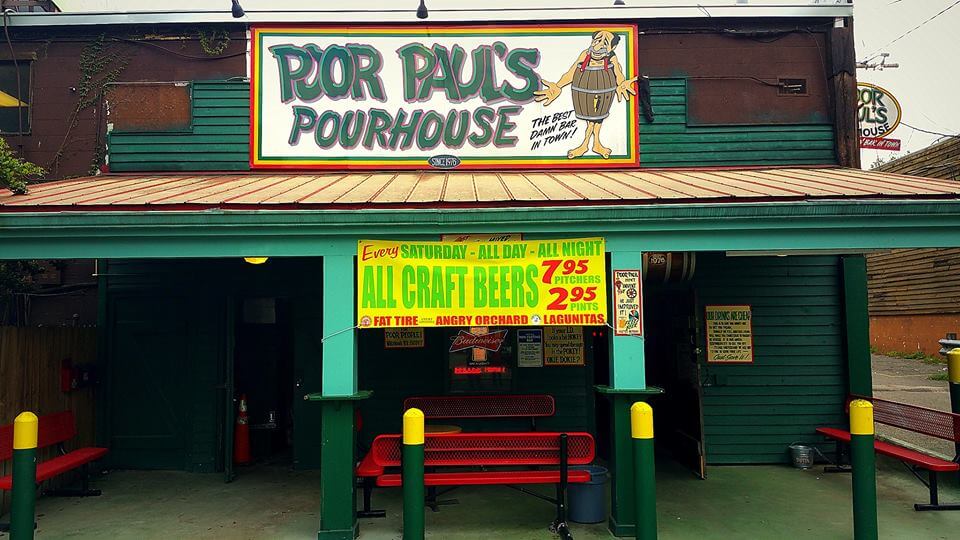 Poor Paul's Pourhouse claims the status of one of Tallahassee's staples for any over-21-year-old. Under the same ownership since its opening in 1976, the famous Pourhouse is known for cheap prices, perfect for the college student who wants to have fun. Bring your friends to play over 20 different board games they provide and enjoy free pizza from Gumby's.
7. 21st Birthday "Waltz"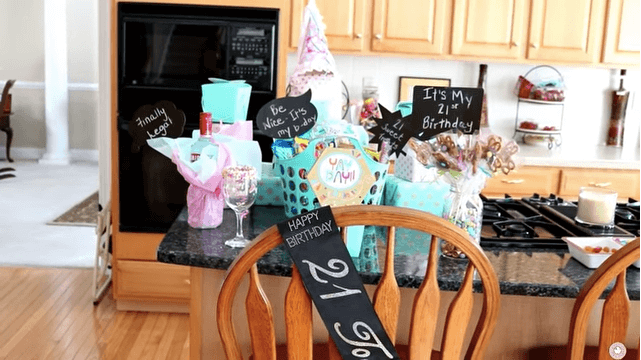 A 21st birthday celebration with all your friends, referred to as the 21st birthday "waltz," provides a creative way to ring in your newfound freedom. Don't ask me why, but the "waltz" serves as your party and ultimate celebration of the entrance into full adulthood. Choose a theme and get crafting.
8. Madison Social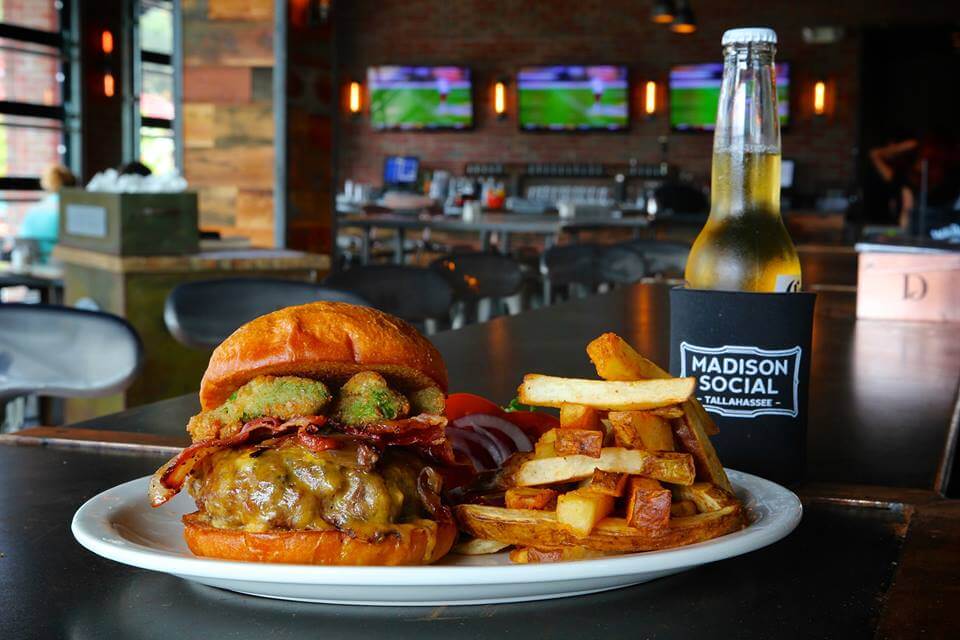 This college town staple is a must—whether looking for a hip bar spot to hang out on a Friday night or for a birthday brunch celebration with friends. Not only do the drinks taste delicious—especially their signature Madison Mule—but their food is to die for. I recommend checking out their brunch menu. My favorite dish to splurge with is definitely the PBJ waffle dessert.
9. Township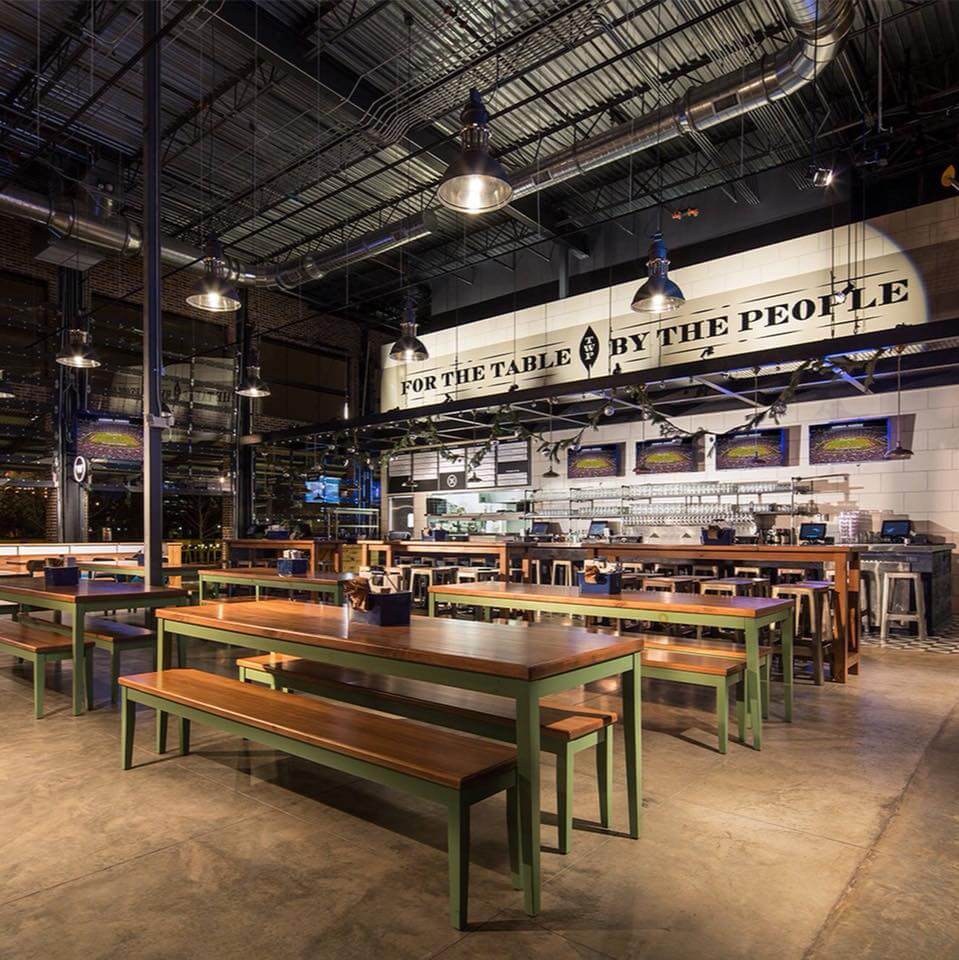 Known to the Capital City as "Tallahassee's Best Beer Hall," Township provides a lively and friendly atmosphere for indoor and outdoor seating or just for a quick bar trip. What makes the restaurant particularly unique lies in the seating arrangements. Your party may get seated among people you don't even know. "I didn't know how I would like sitting next to a bunch of random people, but I've actually had some really great conversations and met some interesting people," junior Maya Berrios said. Township works to bring the people of Tallahassee together and cultivate relationships among the community.
10. Spiked Milkshakes at Grub Burger Bar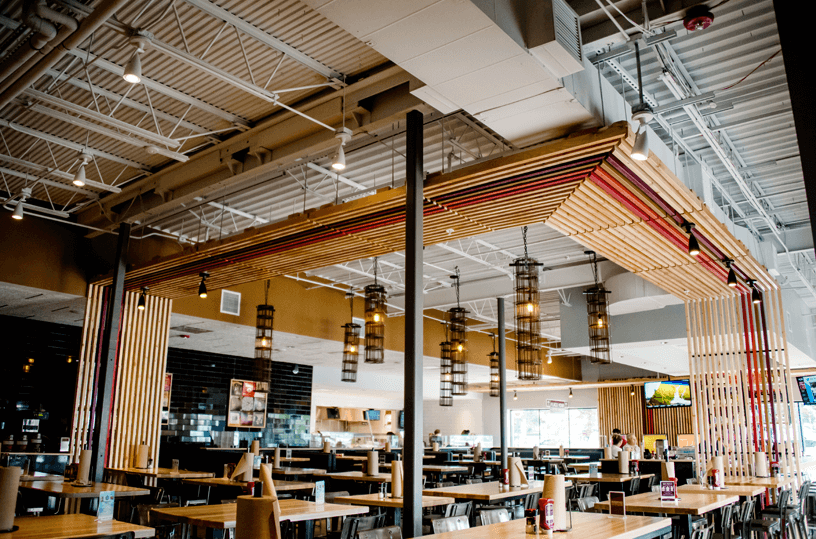 Travel 20 minutes down Thomasville Road to Tallahassee's location of the Grub Burger. This cool, popular spot offers a great menu along with some unique drinks. Student Mallory Meuser, newly 21, recommended the spiked "Birthday Cakefetti" milkshake, especially appropriate if celebrating the big day. "There is nothing better than a spiked milkshake for the person who never wants to grow up," Meuser said.
11. Centrale Italian Parlour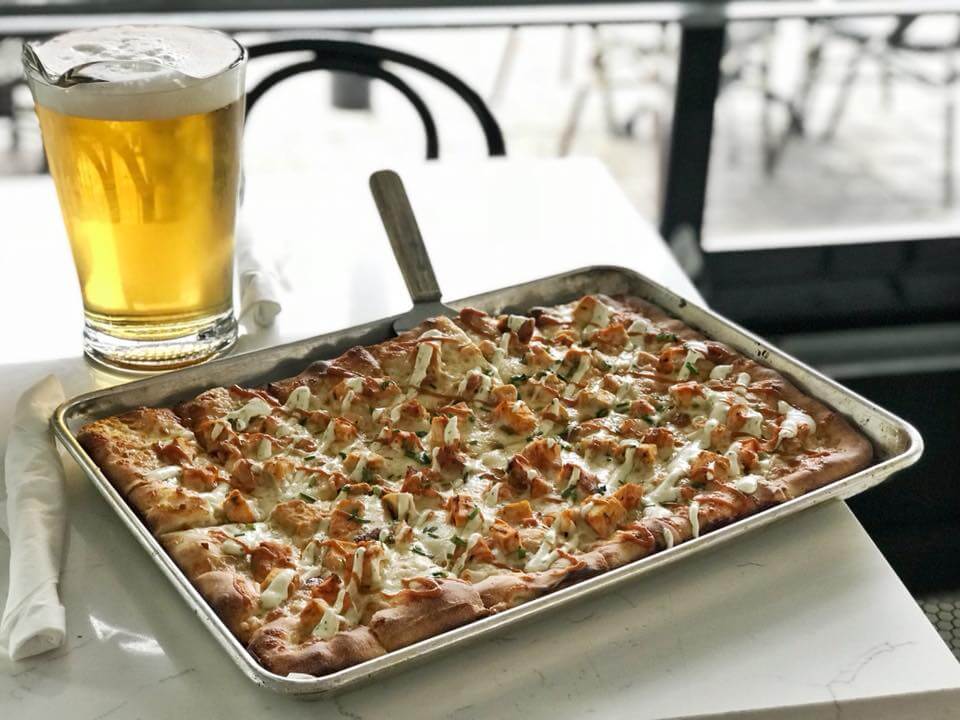 This hot spot has taken college town by storm. A popular date destination, whether with a significant other or best friend, Centrale offers split-able pizza and beer or a fine selection of the best wines imaginable. "I went there for my friend's 21st and had the best time without breaking the bank. We split two 'Old School Squares' pizzas and a glass of wine while sitting outside on their patio. It's a great place to go on a warm, sunny day and for any celebration," student Taylor Tischhauser said.
12. The Brass Tap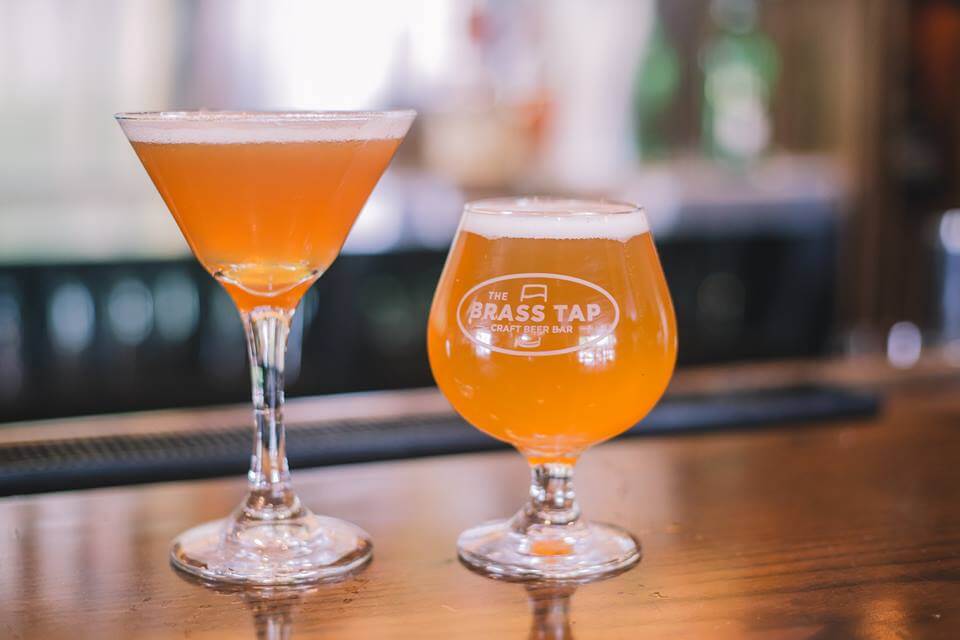 With two locations, in College Town down Gaines Street and Midtown on Thomasville Road, the Brass Tap offers excellent entertainment, drinks and atmosphere. The Gaines Street location, especially on game days, bursts with energy and excitement. Definitely stop by next fall before kickoff. "My first legal drink was a blackberry martini from Brass Tap and it was heavenly," senior Sarah Brenner said.
13. Fire Betty's Arcade Bar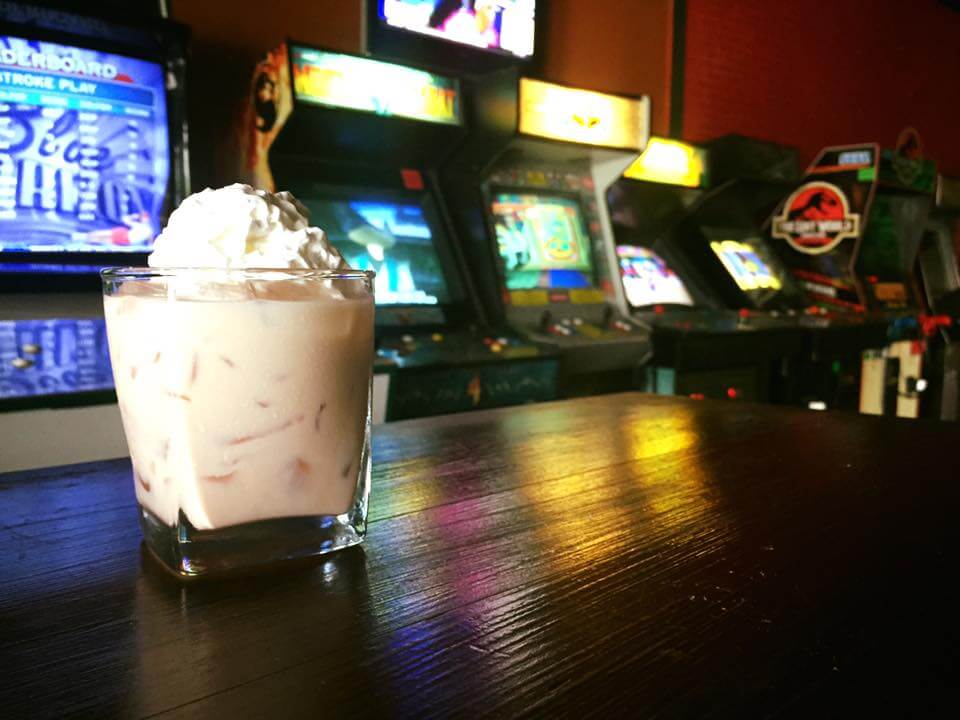 This fun bar, located off Thomasville Road, offers hands-on entertainment while sipping on a signature drink. Myself, as an avid Pac-man enthusiast, cannot wait for my first Fire Betty's Experience. "I have never been to a bar like Fire Betty's. I am never bored. I always have fun," junior Max Castaneda said. Embrace your nerdy side and get your game on.
14. The Wine Loft at Midtown
Just look at that view. Who wouldn't want to sip a glass of wine watching the sun go down on the balcony of this beautiful restaurant? The Wine Loft provides all of this, plus all the bougie food your heart desires. We know most college students identify as major foodies, so indulge on your day of celebration.
15. Waterworks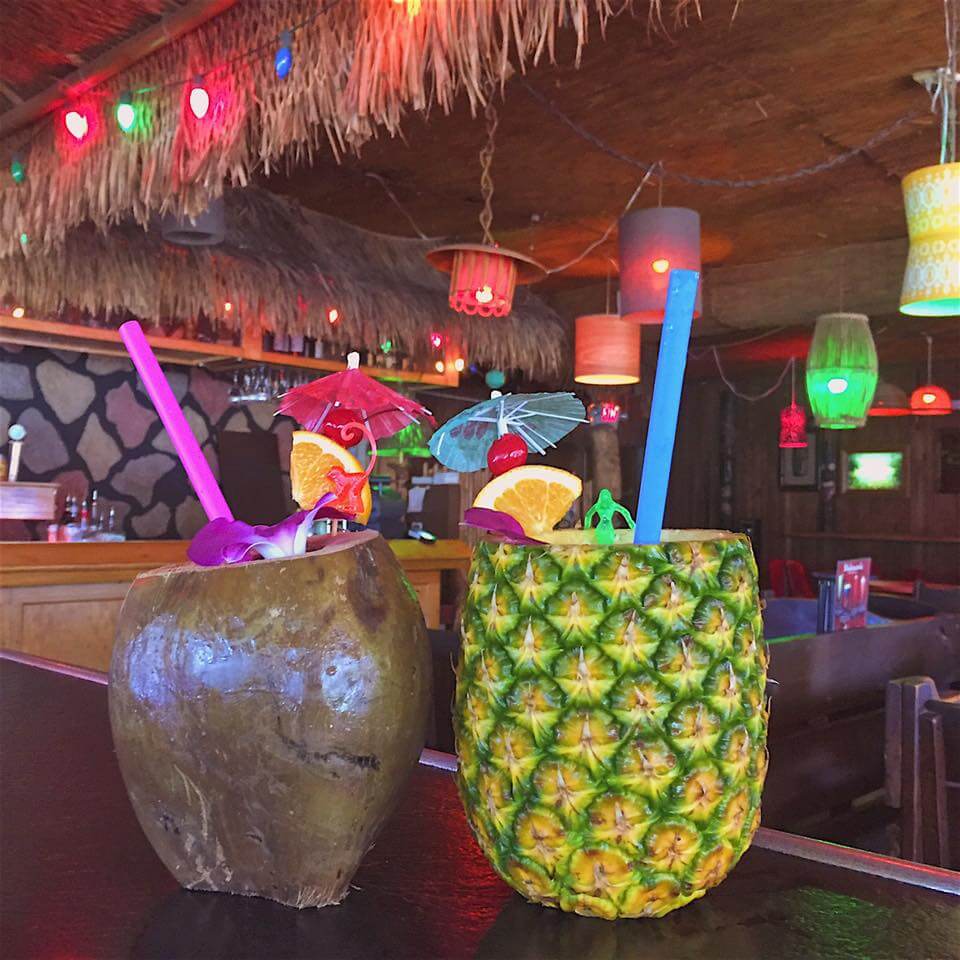 Feel like you took a tropical vacation without hopping on a plane for your 21st or any random Saturday night at Waterworks Bar, located off Thomasville Road. Transport yourself to the islands for a quick staycation and sip on a piña colada while listening to the local musicians who frequently perform in house. Junior Amanda Hamilton goes to Waterworks to watch her boyfriend perform in his jazz combos. "I love the atmosphere. It's chill and laid back. I also hear they have some great musicians working for them. But I'm not biased or anything," Hamilton said.
16. Painting with a Twist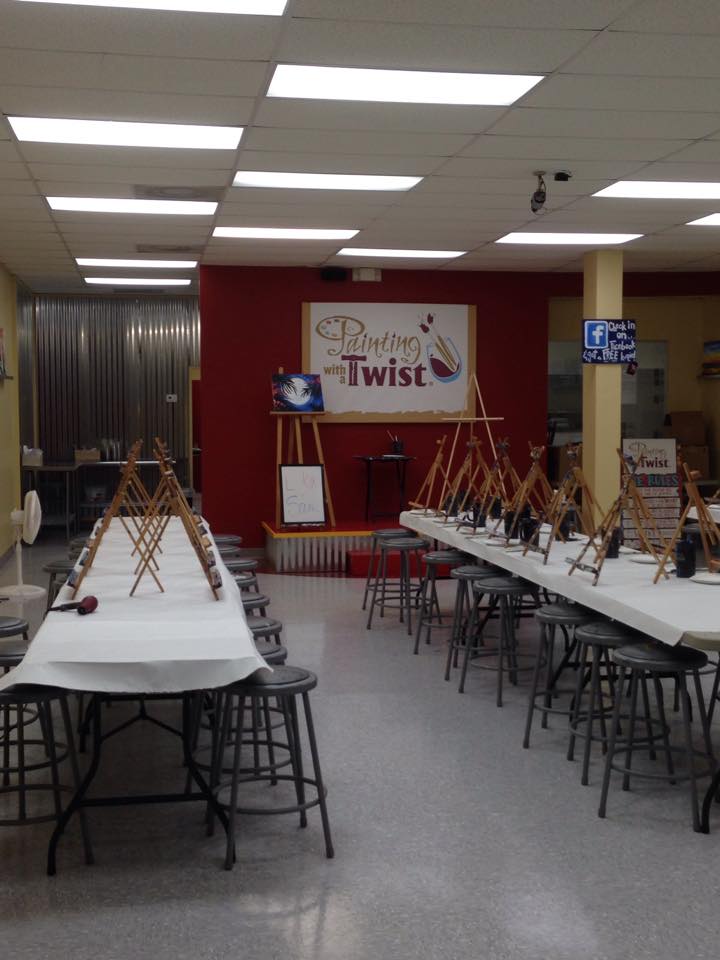 Add a twist to your 21st and get to painting with a glass of wine in hand. Painting with a Twist offers a more of a low-key night with a great souvenir to take home and remember the day. Learn how to channel your artistic side with a group of your best friends. With a few locations around town, you can't get away without at least one trip to Painting with a Twist.
17. The Fox and Stag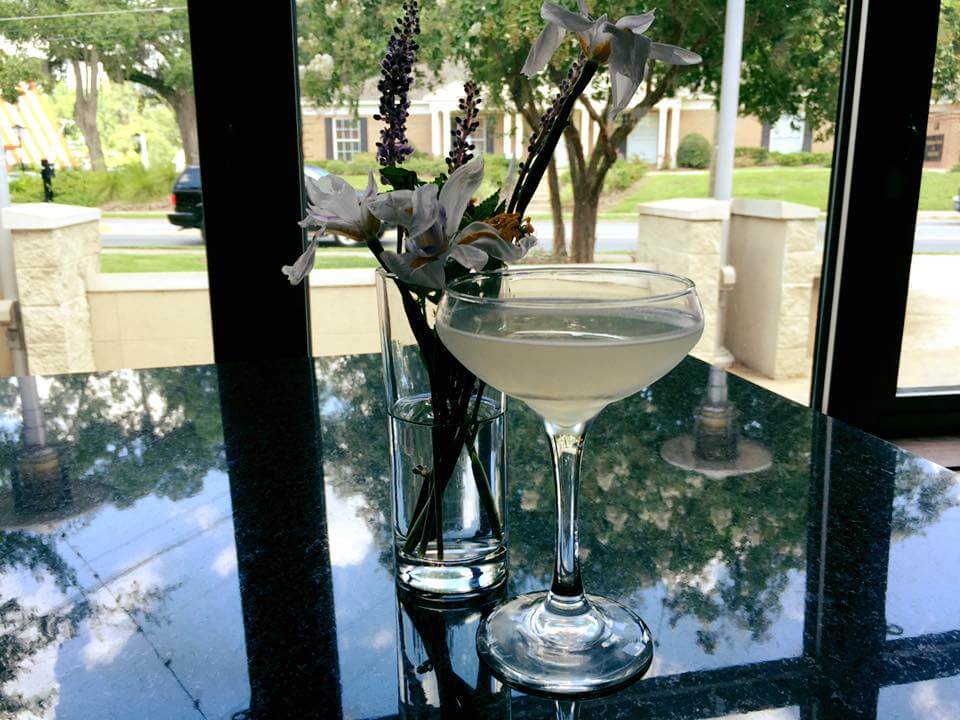 Known for live piano music, the Fox and Stag serves the fancy folks. Located down Thomasville Road in midtown, they offer a relaxed and upscale vibe while bringing popular, local musicians some major publicity. If your parents come in town, bring them here to get a taste of the classy side of Tallahassee.
18. Tallahassee Brews and Burgers Festival (April 7)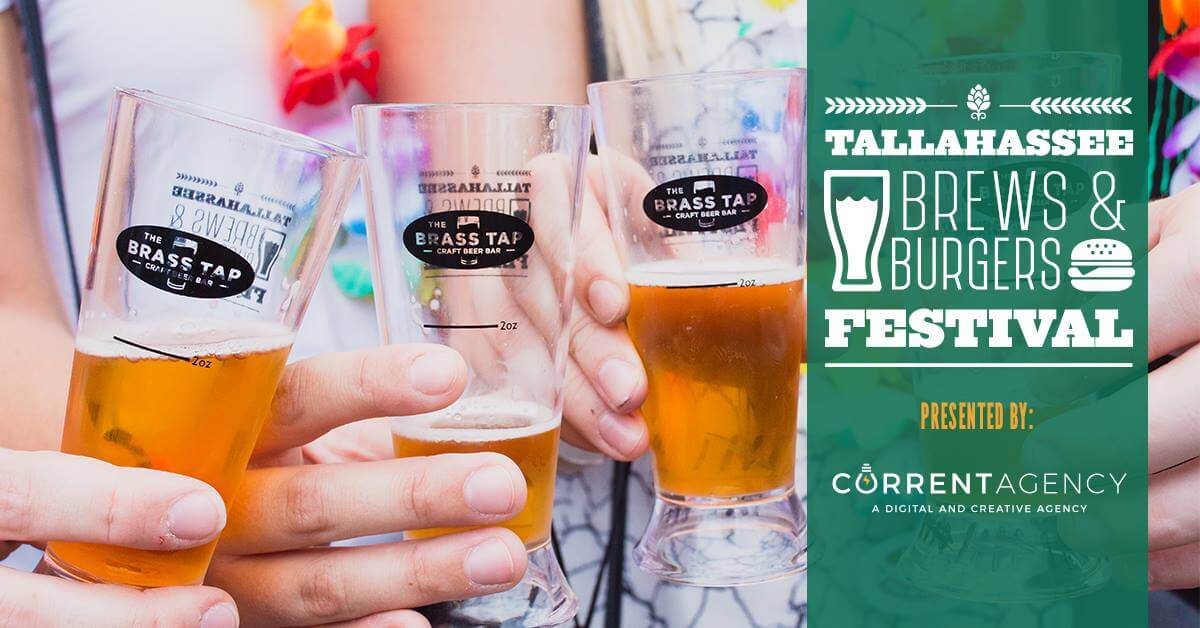 This fun event, sponsored by the Brass Tap, features local Tallahassee beer of all kinds. On April 7 this year and for its Fourth Annual occurrence, the Tallahassee Brews and Burger Festival brings live music and entertainment, craft beer, burgers and friends together for an event to remember.
19. Sip a pint while grocery shopping at Lucky's Market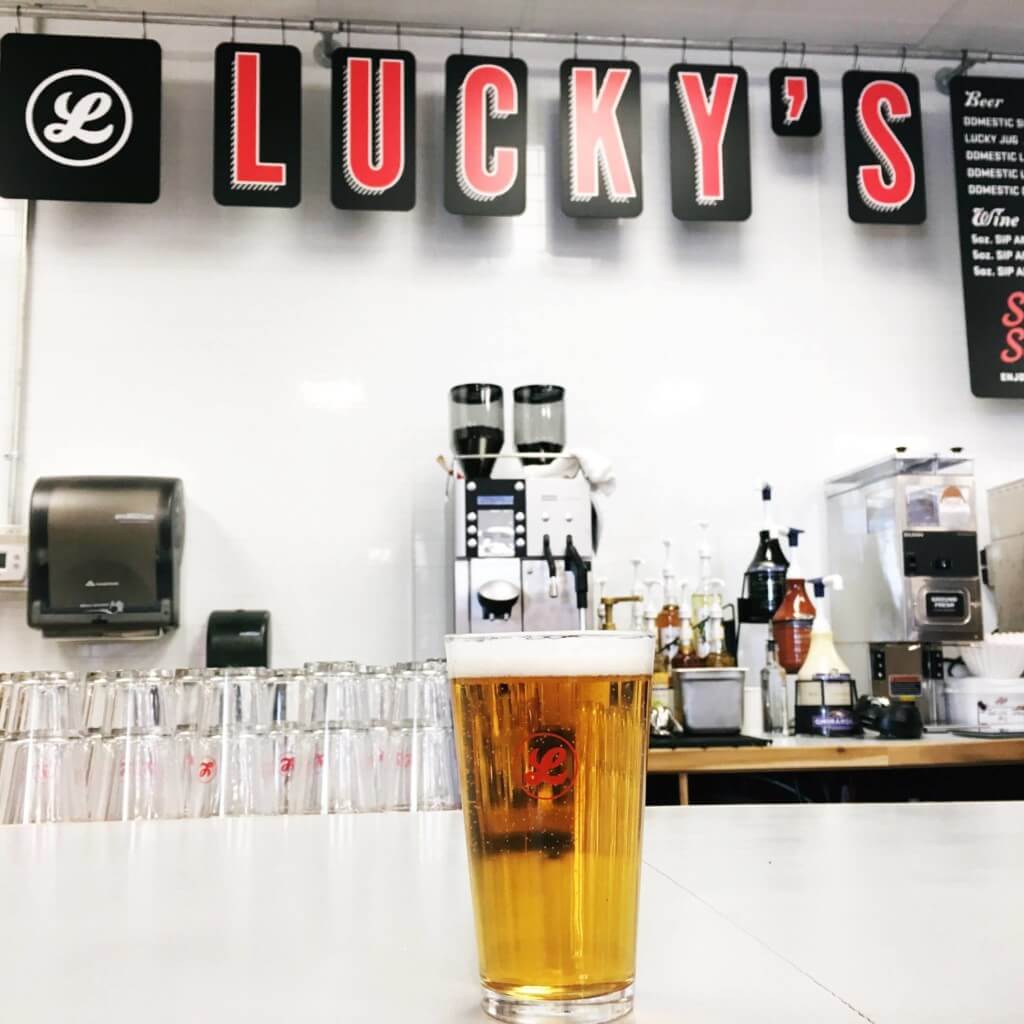 Not only does Lucky's Grocery store offer a salad bar, pizza and sandwiches, but also alcohol. Sip a pint of beer for only $1.50 as you stroll around the store, adding a little something extra to your shopping experience. "I cannot wait to turn 21 so I can actually enjoy grocery shopping," student Hank Landrum said.
20. Warhorse Whiskey Bar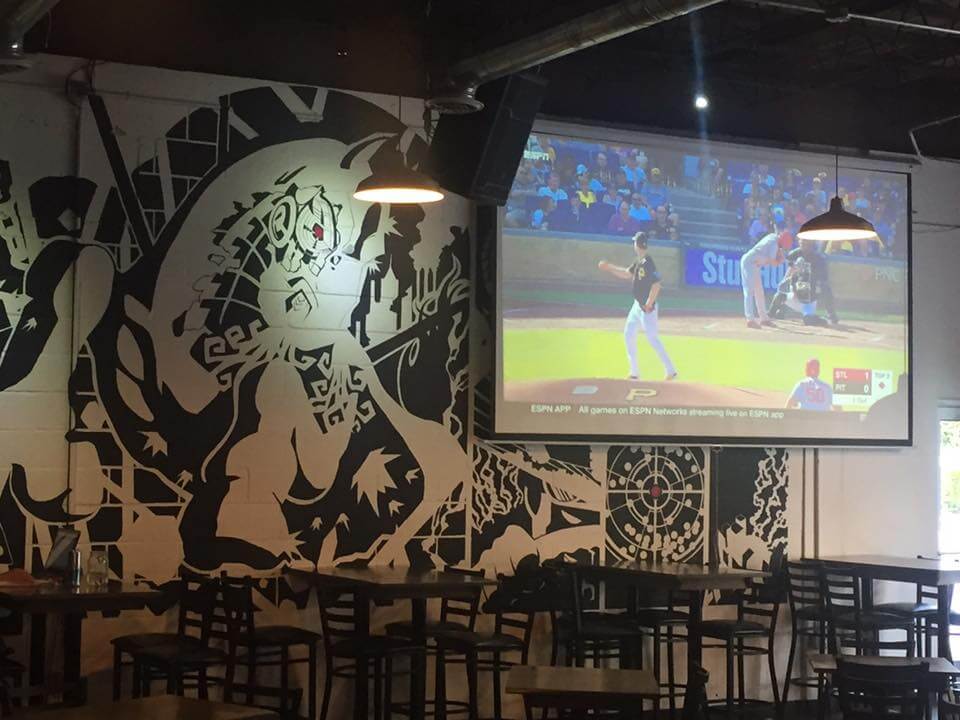 This spot, located right next door to Gaines Street Pies, offers a lively environment on game days and frequent live music. Warhouse provides an energetic spirit that all Seminoles craves. Bring some elbow grease for the weekend crowds because everyone comes to Warhouse to have a good time.
21. Westcott Fountain Swim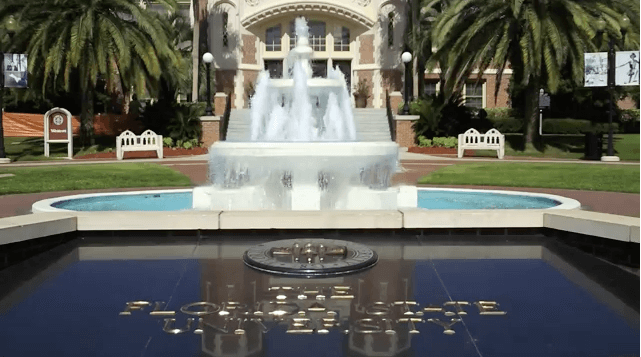 As a Seminole, and as a true entrance into adulthood, the famous Westcott Baptism needs to happen. As a Seminole obligation, your friends need to throw you into this legendary landmark on Florida State's campus. Just make sure you have a towel ready, especially if you have a winter birthday.