Getting your feet on the ground and working up the courage to turn your once personal Instagram into a business doesn't have to be hard. With the influencer marketing industry being worth billions, start changing up your game. Get inspired in your city, start snapping photos and making the most out of your feed! "The way I get inspired is by driving around my city to find murals or street art that catch my eye. I try to plan outfits around them. For me, the adventure is always half the fun when it comes to content creating," FSU senior and aspiring influencer Rebecca McCandless said. There are thousands of apps, but which ones are actually the best for helping you score likes, follows and even brand deals?
Keep reading to find out which apps and websites aspiring influencers need to be using now!
1. Editing Apps
VSCO
You know the app, I know the app. VSCO may seem "scrunchie wearing and Lululemon" basic, but the bottom line: VSCO can be effective. Available on both iOS and Android, the app was designed by creatives for creatives. The clean and easy-to-use app offers editing, filtering, frames and so much more to help make your pictures come out perfect. VSCO offers a free and a paid version of the app with more filters and editing tools on the premium subscription. "My favorite editing app is definitely VSCO, just because it is so easy to achieve the desired look for your pictures! They have a wide range of filters and tools to use, so it's a great app to play around with and really get your photos to pop!" McCandless said. VSCO also dubs as a great way to promote your Instagram because you have the option to publish your newly edited photo on the app, with an audience of 40 million users each year.
Lightroom
Available on both iOS and Android, the free app is a game-changer. With Lightroom, you can change the color of the sky, delete someone from the background and regularly edit the tone of your pictures. "My favorite editing app is by far Lightroom. Lightroom is free on mobile devices and allows you to edit every aspect of a photo with basic tools like lighting and detail and other, more advanced features, like Color Mix. I love that it gives you the option to create your own Presets (which are similar to filters) so you can edit each photo the same way if you are aiming for a cohesive feed," FSU senior and aspiring influencer Hannah Masten said. Lightroom can change any photo from bland to the grand in the matter of binging YouTube tutorials and patience.
PicsArt
PicsArt lets out all your creativity. Have you ever scrolled through Instagram and saw those super sick edits with the outlines around a person? PicsArt makes top notch editing easy and accessible for all creatives no matter how long you've been in the Instagram game. "PicsArt is a great app! This is usually how I'll get most of the embellishments on my photos. What you can do with the app is pretty limitless, and a lot of influencers I follow use it!" FSU senior and aspiring influencer Vanessa Valles said. If VSCO isn't your speed, release your inner alt girl and deck out your IG pics with butterfly stickers.
2. Videos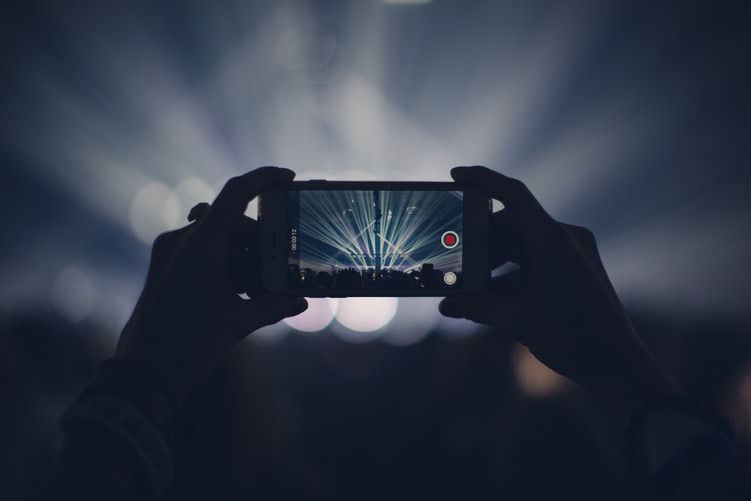 Adobe Premiere Rush
As someone who religiously used to watch Emma Chamberlain's year rewind Instagram videos and likes every summer montage on my explore page, I argue videos do just as well as photos on Instagram. The app is free (just make a free Adobe ID), available on both iOS and Android and easy to use. Premiere Rush was made with the sole purpose of being easier to use than the rest of the Adobe products. The layout of the app features large icons and allows you to add multiple videos and photos onto the final product.
iMovie
Though the app only comes on Apple devices, you can download it free and unlock some of the most simple editing tools for any type of video. Known by YouTubers all over, this easy to use system also works for smaller projects that would be perfect for your Instagram feed. The app features split-screen effects, sound effects, animate titles, built-in music and the ability to make Hollywood-like trailers. Instead of worrying about saving and transferring your project from your laptop, the app works the same as the software!
InShot
The world has moved past our awkward/awful Flipagram phase and onto better things. Available on both IOS and Android, the free app is an all-in-one app and also dubs as a photo and video editor. The app allows you to add music, voice overs, emojis and text to your videos. InShot lets you make the most epic Instagram story and feed videos for promos or music video sneak peaks! The app does have in-app purchase options, but the free options do the job for basic video editing needs.
3. Posting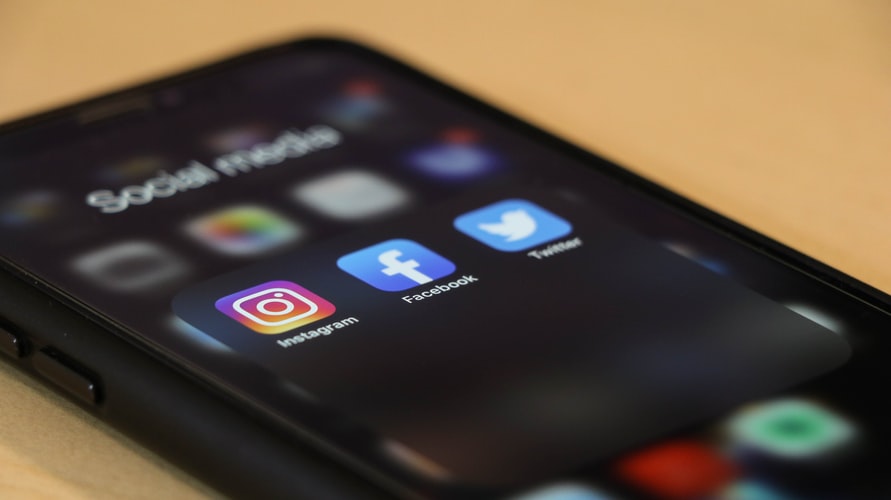 Later
You know how you can schedule your Facebook posts? Now you can on Instagram with the app Later. Available on both iOS and Android, the app offers both a paid and a free option. The free option allows you to schedule 30 image posts per month and analyzes your performance on each post. The paid options vary in perks depending on how much you pay per month going at rates of $7.50 up to $41. The app does more than just scheduling, Later tracks trending hashtags and create shoppable posts for you too.
Buffer
Similar to Later, the app makes another great way for aspiring influencers to schedule their posts for free. Available on iOS and Android, the app automatically posts single image posts and sends reminders for you to manually post videos and multiple image posts. With Buffer, say goodbye to oddly formatted captions. Plus, it suggests optimal times for you to post.
Hootsuite
Hootsuite is by far the most well-known social media scheduling platform in the app store right now. Available on IOS and Android, in the free plan you get 3 social channels to attach and can post up to 30 posts. Not as Instagram-favored as Later, the app works best for a multi-media influencer looking to optimize on all platforms. The Twitter baddies need love too!
4. Hashtag Generator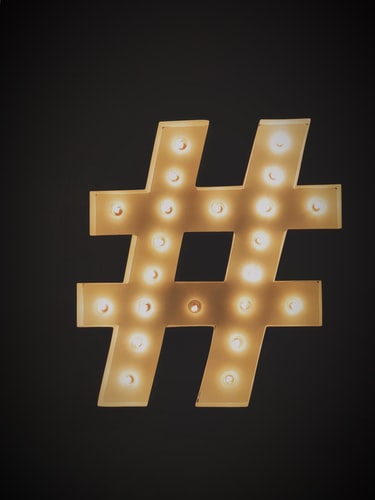 All Hashtag
As an influencer, every day you are trying to grow your audience beyond the people you know. Hashtags are the best way to introduce yourself to new feeds and gain likes. Short and sweet, the free to use website allows you to type in keywords to go along with your post or message and the website will find a list of the most popular related tags. The website was made to get you brainstorming and tie you with the most used tags to increase exposure.
Hashtag Generator #HashMe
Looking for something in the app store? The IOS app has both free and paid options. #HashMe allows you to upload images or search hashtags with text input. #HashMe highlights and recommends the most trending hashtags from Instagram to get you those likes.
Autohash
Available just for the Android users, Autohash uses a computerized vision algorithm and allows you to upload your Instagram photo to the app and will generate hashtags based on the image. Autohash is the app for the influencers of the future and brings so much more to the table than #selfie ever could.
5. Monetization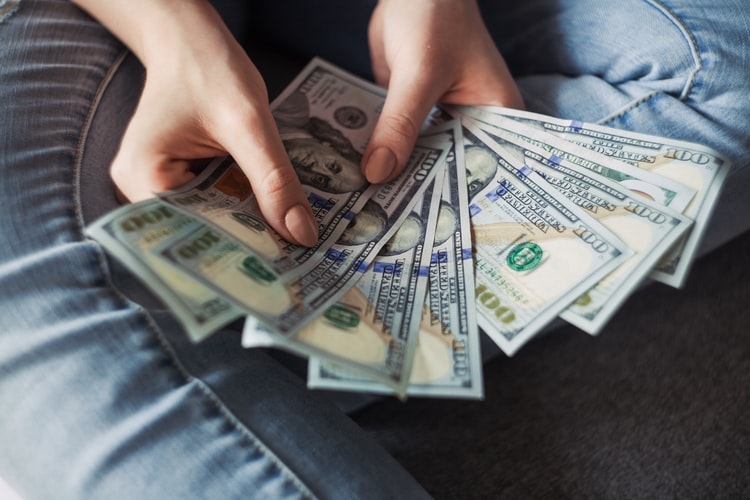 InfluencerHer
Posting content and gaining followers starts out as fun but the real reason for the popularity of the influencer business in Millennials and Gen Z begins with the monetized perks. If the brands aren't already knocking at your door, InfluencerHer serves as a great website for female influencers to get connected to brands and allows you to network with fellow influencers. "I am a member of the InfluenceHer Collective and absolutely love it. IHC provides us with a ton of support for learning to grow our online brand. They send us campaign opportunities and provide us with a huge resource hub full of information for getting started as an influencer. My favorite aspect of the collective is the community they've created! I love getting to meet other micro-influencers and see what they're creating," said Hannah Masten. The website makes the perfect first step for small influencers looking to begin early on, the site accepts accounts with even 1,000 followers.
Linquia
Another platform made for connecting influencers with the money is Linquia. Just like the rest of the platforms, there is an application process to gain the benefits of connecting with brands, but the site caters toward helping micro-influencers. Brands they work with include Walmart, NBC, Samsung and Three Olives Vodka. Getting started and joining the influencer community shouldn't be hard, use these websites to tie you to the right companies and so you can start getting that coin!
Fohr.co
The ambassador marketing company prides itself in being globally known for connecting influencers to big companies. The biggest perk of the site: NO minimum follower count. You can start right now with your current followers and start building your way up to the top. You will get to work with clothing, fitness and travel brands to grow your network and start monetizing your Instagram account. Brands they work with include Sephora, Timberland and NetJets.