Hold the chicken and pile on the pinto beans. The vegan fad has been spreading like wildfire, and there isn't enough almond milk to put it out. The vegan diet is one not to be taken lightly; forgoing a Chipotle steak burrito or thick milkshakes to live a plant-based life takes time and intense effort. Luckily, campuses all over are catching on to this healthy lifestyle, and our top 10 vegan-friendly colleges will show you where to find the best vegan options.
9. Wesleyan University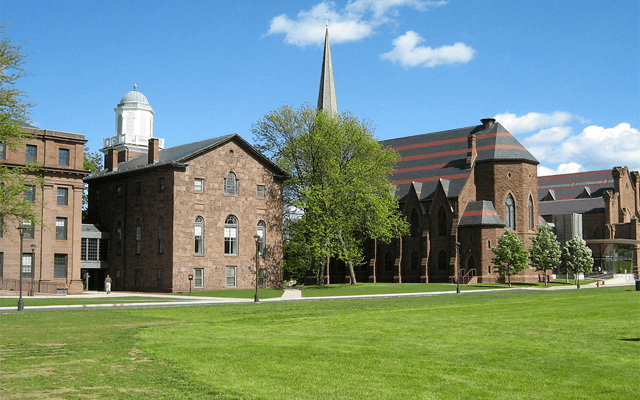 Wesleyan not only boasts its history of social justice activism, but also a wide range of mouth-watering vegan foods. Veggie chicken red curry is just one of these fine meals. Let your senses run wild with Bon Appétit, the campus' food supplier. Their navy bean soup, garden burger and steamed parsnips will have you running back for more. Even better, Bon Appétit serves vegan options all day, every day. Or try Usdan Marketplace, which employs a chef who shines above the rest (though most Wesleyan students know her for her to-die-for apple crisp). A vegan herself since 1985, Chef Stephanie Zinowski knows how to make delicious meals without including animal products. She even hosted a vegan cooking class on campus for students looking to learn tricks of the trade. Off campus, It's Only Natural (or ION if you're cool) brings vegan hipness to Middletown, CT. Less than a 15 minute walk from campus, ION remains the perfect destination for when your parents head into town. The food may be on the pricier side, but one bite of their vegan shepherd's pie fills a much bigger hole in your heart and stomach than it leaves in your‒or your parents'‒wallet.