Whether you're a freshman or about to graduate next month, there are certain things that need to be accomplished before one can earn a Bachelor's Degree. Put down the textbooks and the caffeine, because I'm not talking about that kind of all-nighter.
You've had a one night stand (it sucked and he played Akon the whole time), made out with someone during a tailgate party (your football team wasn't the only one who scored that night), and maybe even fell in love while in college. To put it bluntly, these are rookie moves. You, your partner and your contraception need a little more of a challenge to live up to your fullest potential.
Here at College Magazine, we've put together a sex bucket list for you to check off before graduation.
1. "I want to leave to 'go to the bathroom' during class and meet my guy for a quickie instead." –Hofstra University student
2. While visiting your significant other's house during winter break, drink some eggnog then get it on in his childhood bedroom.
3. Spend your lunch break at your on campus job in the supply closet "sharpening pencils."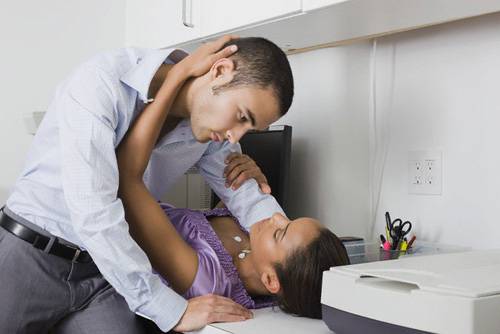 4. Sneak away at a party and shag in a stranger's bedroom.
5. Go to that secret corner of the library that no one ever goes to (the Clown History section perhaps) and perform the horizontal mambo.
6. Do the no pants dance in the bathroom of your favorite campus dollar pizza joint. Be sure to tip extra afterward!
7. "We have a famous statue in the center of campus and it's basically an unspoken challenge for all students to christen the area." – Michigan State University Student
8. Does your dorm window face a popular quad? Get your groove on in front of it. Pause for applause.
9. During a formal at the end of the year, head back to the limo that took you to the banquet hall while everyone is still dancing to Whistle by Flo Rida and go for a "ride.
10. "People may think this is gross but, I've always wanted to do it in the communal bathrooms of my dorm hallway-with shower flip flops." -University of Michigan student
Grab a condom, call your significant other and get to work!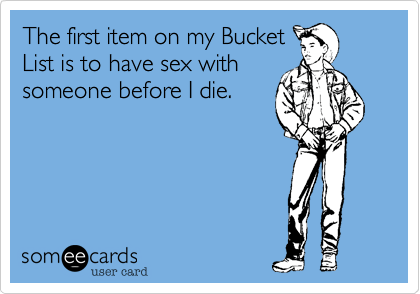 Photo taken from flyguychronicles.com