Get the latest ranking of Top 10 Schools for Aspiring Writers 2018 here.
What will you do with a creative writing major? Prepare for the skeptics—a creative writing major is not for the faint of heart. If you're serious about your craft, you'll need a creative writing program that will whip your writing into shape. We've uncovered programs with reputable alumni and faculty, scholarship opportunities, inventive writing courses and thriving literary magazines. We're talking programs so exclusive they often require a manuscript application. No school can guarantee you'll be the next great American author, but these ten will get you pretty damn close.
9. COLUMBIA UNIVERSITY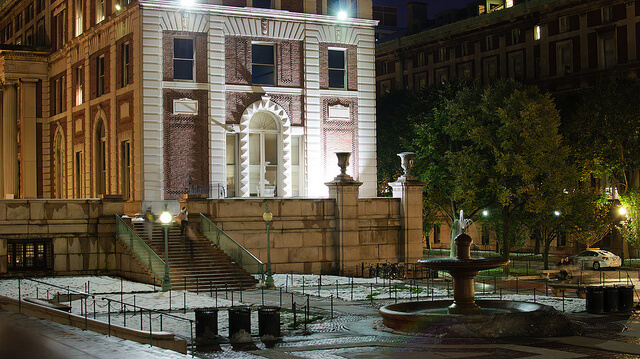 Imagine writing for Quarto, the same literary magazine that once featured J.D. Salinger. Edwidge Danticat and poet Louise Gluck also top the list of notable formerQuarto contributors. Columbia's program cultivated Pulitzer Prize winners, Poet Laureates and notable authors such as Mitch Albom, Langston Hughes, Jack Kerouac and Patricia McCormick. Prepare to join an alumni network of stars.