First year residential life remains a vital aspect of campus life overall and sets the tone for a university's culture. While some schools cram their wide-eyed freshmen into tiny triples with no air conditioning and even less personal space, others go above and beyond to give their students the best when it comes to dorm amenities, proximity to classes, dining and campus security. On top of that, some colleges tend to get creative with housing. Abandoning boring, traditional dorms, many schools started experimenting with various structures and opting for more gender inclusive options too.
Keep scrolling to see 10 colleges who are doing it right when it comes to residential life.
10. University of Portland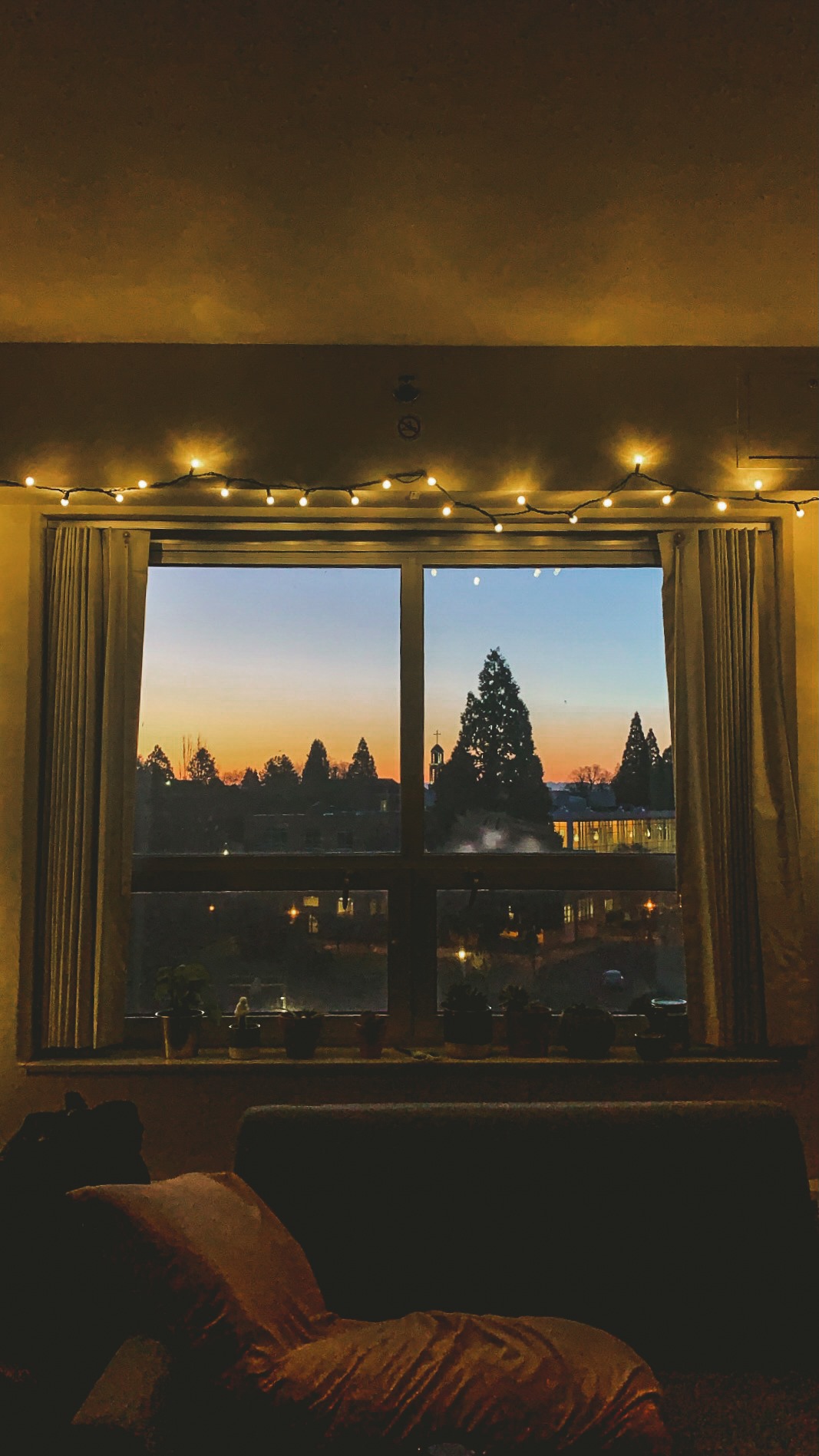 Tucked away in a suburb right outside the hipster city of Portland, the University of Portland offers students the best of both worlds. The residence halls at UP are what sets it apart from other schools though. Every residence hall at University of Portland bears a motto, nickname for residents, signature events and hall Mass. For example, Shipstad Hall features the motto "The Wind in Your Sails, Your Port in the Storm" and a nickname of "shipmates" for residences. Halloween also marks the time for their most popular event: the annual Haunted House hosted in the Shipstad basement.
"My residence hall at UP held various events such as a Haunted House on Halloween, a sand volleyball tournament and many more. Events like these helped me meet so many new friends going through the same situation as I was of moving away from home to attend college," sophomore Kristen On said.
The actual campus also proves desirable. With a gorgeously manicured, simple layout, academic buildings remain just a short walk away from residence halls. North Quad and East Quad each include sand volleyball courts, and West Quad and North Quad contain outdoor basketball courts, providing students with wholesome recreational activities to take part in—except for when the rain pops by for a visit, which could happen at any moment in Portland.
University of Portland also offers top-notch dining options for students catered by the gourmet food company Bon Appetit. The college features four main dining locations: Marketplace, Commons, Anchor and the Pilot House. The dining website also offers students a way to sort food options based on dietary needs, leaving no student left behind. UP dedicates itself to inclusivity in all aspects of campus life, offering clubs, academic resources and multifaith resources available to students in commitment to welcoming all students.
UP keeps its students physically safe through campus safety alerts, ID cards for residence halls, a daily crime and fire log and UP Alert Emergency Broadcast system. University of Portland aims to create a safe and fun community for their freshmen in any way possible.
9. Scripps College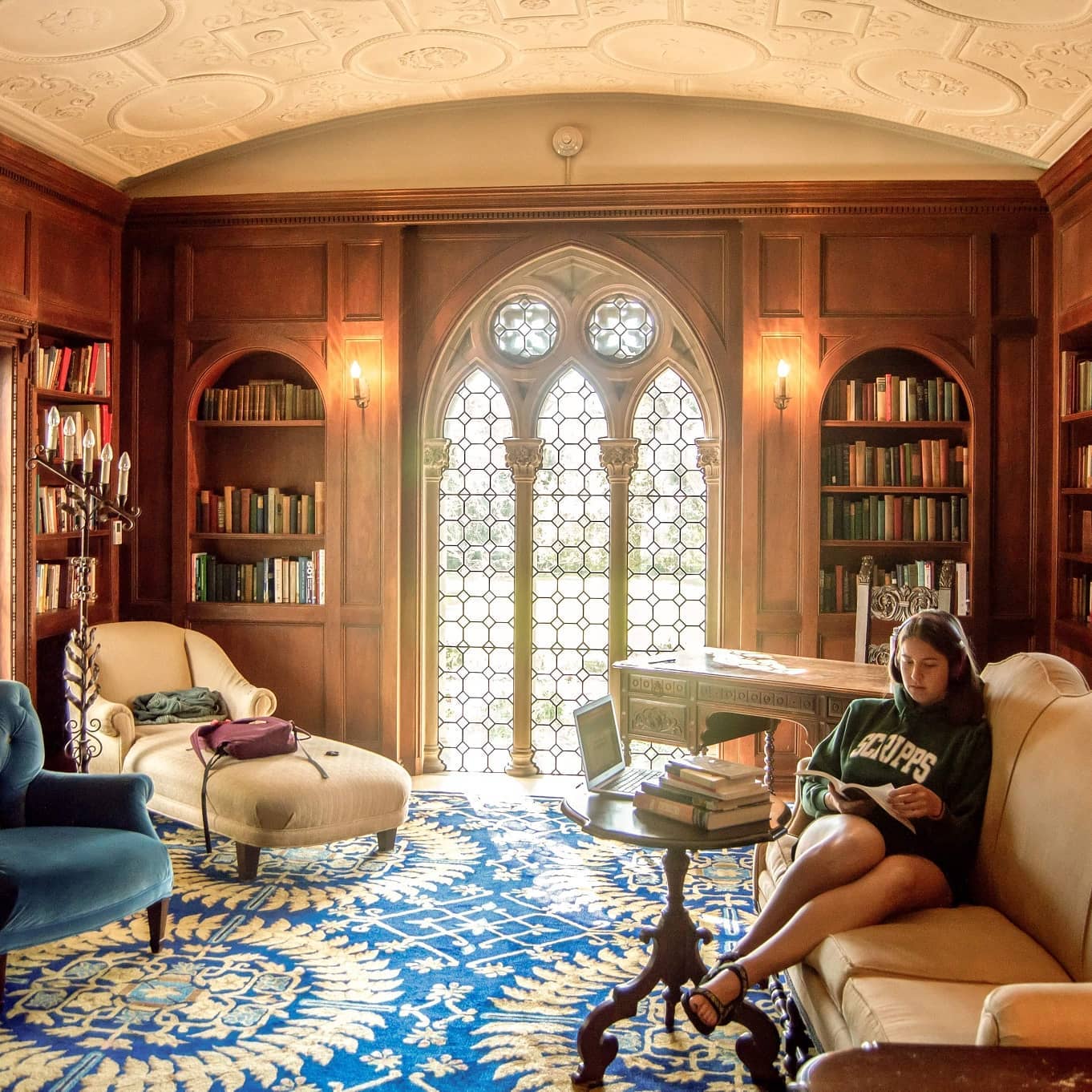 Sitting in a quiet suburb due east of Los Angeles, Scripps College feels like an oasis for passionate, talented young women ready to take on the world. This small all women's college offers its students a unique atmosphere and residential life experience. With antique furniture including a grand piano in the gorgeously designed suites and a pool available to residents, Scripps' housing feels like a spa rather than a college dorm. On top of that, Scripps remains committed to its ideals of empowering women, and honors its long history with traditions such as candlelight dinners and weekly afternoon teas for students.
The school seeks to build community for incoming freshmen by putting together activities for residents such as dinners, outings to the Claremont Village and movie viewing parties known as Screen on the Green within residence halls. The close-knit and inclusive residential community makes Scripps a wonderful place for students to grow.
"Most first-years end up in a triple – I was in one last year, but I actually really enjoyed it because the Scripps dorms are beautiful and have nice facilities. Every Scripps dorm has AC and a browsing room to study in – my dorm's browsing room was my go-to study spot since it was close to my room," sophomore Elizabeth Matos said.
But don't worry about feeling claustrophobic, because if you get tired of the single-sex environment or small undergraduate population, Scripps remains part of the Claremont Consortium made up of five colleges all located on the same campus. Scrippsies can walk over to Claremont McKenna, Pomona, Harvey Mudd or Pitzer to take classes, enjoy breakfast or attend a party if they crave a larger college atmosphere.
Yep, having a multi-college campus means having five dining halls. A mobile app for students allows them to see the options offered at each of the dining halls everyday so they can choose where to dine ahead of time. While Scripps students may endure a semi-long walk if they take courses at one of the other Claremont schools, they can rest assured campus security will escort them back at night if needed. Not surprisingly though, Scripps takes the cake for highest quality of life for first year residents in comparison to its Claremont counterparts due to its residential life initiatives (and even more evidence that girls really do rule the world).
8. Franklin and Marshall College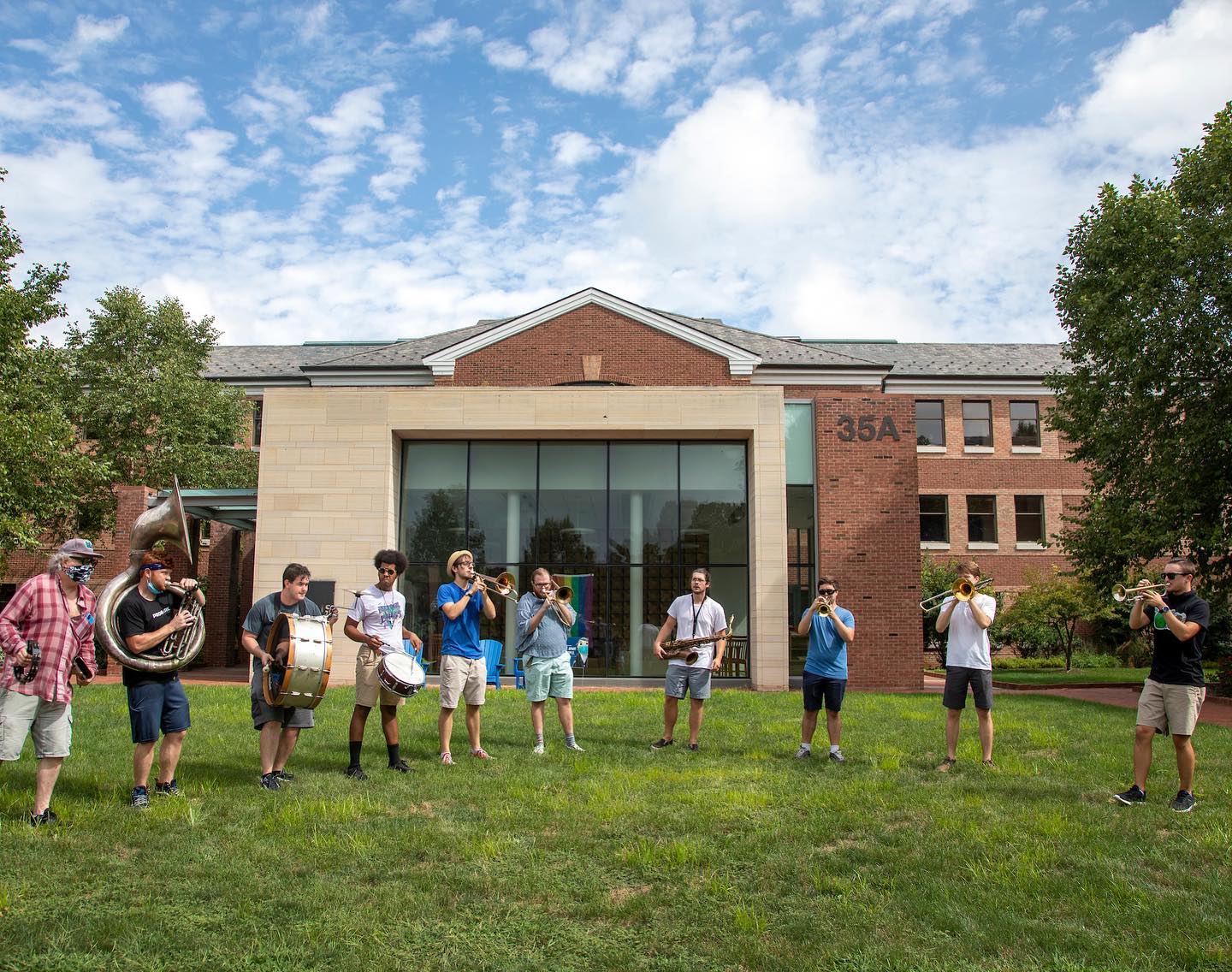 The long drive through Amish country can set low expectations for this small liberal arts school, but make no mistake! Franklin and Marshall (F&M) College offers some of the highest quality residence halls and an incredible academic experience tailored to match the needs of every individual student. All of the dorms come furnished with a modern design as well as laundry facilities, lounges and spacious rooms. In addition, F&M highly prioritizes diversity and inclusion on campus, with gender neutral bathrooms in almost every dorm and co-ed dorms also available.
F&M's "College House" system is what distinguishes it though. Inspired by the Hogwarts housing lottery from the famous Harry Potter series, students are put into one of five "houses"—Bonchek, Brooks, Roschel, Ware or Weis—in which they will remain all four years. Upperclassmen may live off campus, but they will still partake in their houses' government. Each house writes a constitution, elects leaders and allocates budgets for event planning, giving students real life government or business experience from their first day on campus.
Additionally, F&M dining provides a wide variety of options from vegan items to Mongolian grill to pizza and pasta selections. The school looks out for its students in every way, and although the surrounding campus area can feel a little sketchy, the school set up a blue light service all around campus and campus police make themselves accessible.
Seated on a small grid of land, the campus feels like home almost immediately and students can take advantage of short walks to and from their classes. But we shouldn't feel surprised, because any school that imitates Harry Potter has to be pretty cool.
7. Massachusetts Institute of Technology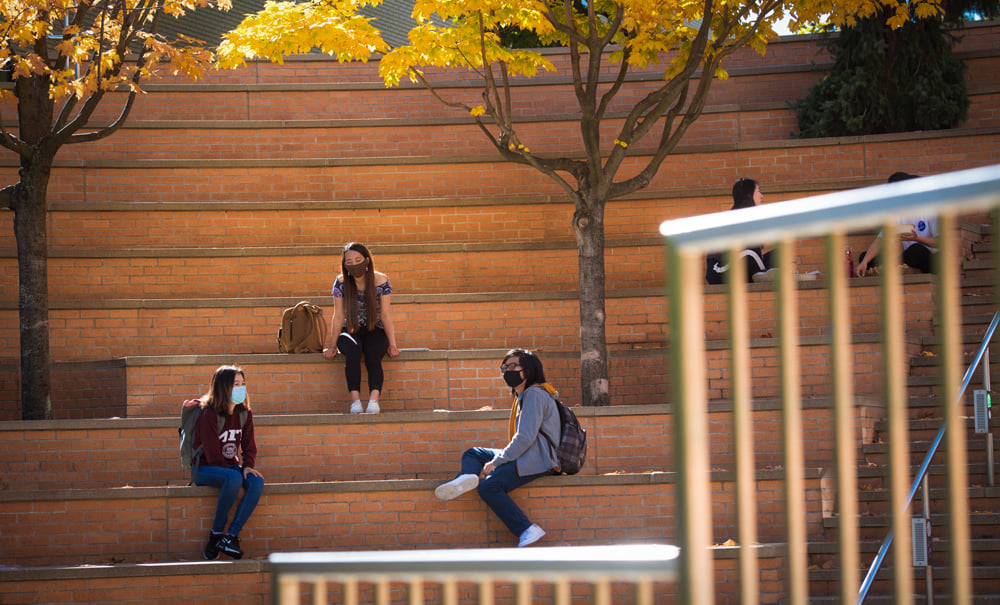 Simmons Hall at MIT contains a giant ball pit. Need I say more? In all seriousness though, MIT offers incredible amenities to students like the aforementioned ball pit and giant projection screens, lounges and dining halls within residence halls—the Freshmen 15 quickly becomes 20 when you can't even burn off calories on the walk to and from your meal. Don't count on burning those new love handles off on your way to class either because the residence halls sit just a short walk from academic buildings.
MIT also prides itself on inclusivity within residential life. The school offers gender inclusive housing for anyone interested, and does not segregate dorms by gender.
"I was lucky enough to live in Burton Corner before it closed this year and the people on my floor really became my MIT family. Due to the intermingling of students across grades and backgrounds, MIT dorms serve to foster a unique sense of community among the entire student population that other colleges often do not offer," MIT Sophia Leon Guerrero said.
In addition, safety remains a top priority at MIT. Not surprisingly, they use the latest fingerprinting technology in the MIT police department as well as classic safety features such as free shuttle rides and active shooter training. Good work, MIT!
6. Vanderbilt University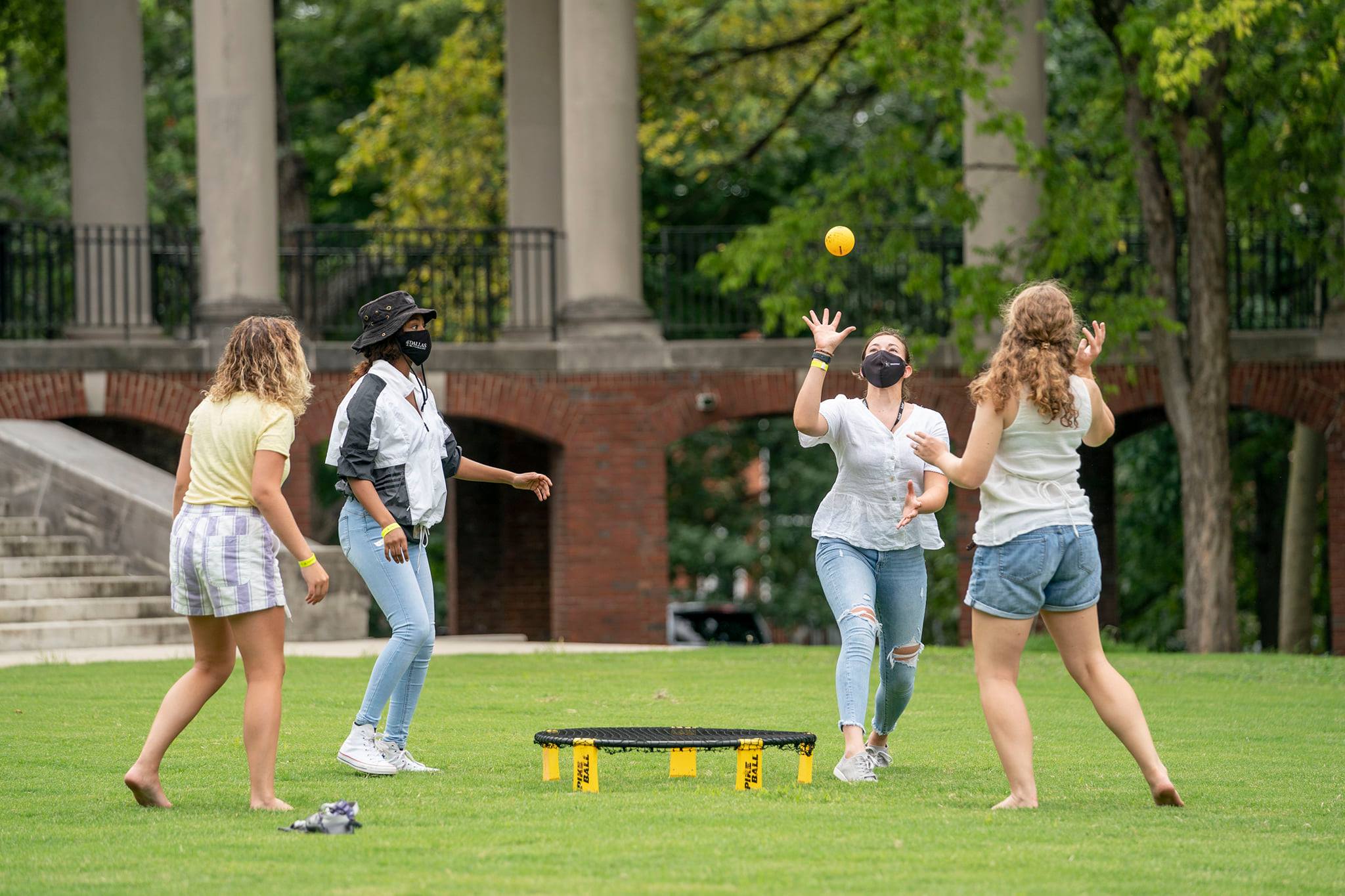 Vanderbilt University is known as one of the "Southern Ivies" and the Vandy experience lives up to its reputation of excelling. Vanderbilt houses their first-year students in an area they call the Ingram Commons. Each "house" within the commons bears its own unique identity and the students, resident advisors and faculty head of the house collaborate to make each house a home. All of the houses co-inhabit a section of campus and fall just a quick walk from both downtown and central campus.
With an abundance of amenities such as elevators, free high-speed wireless internet access and cable TV service, carpeted corridors and ceramic tile baths with tub and/or shower located down the hall or in your suite, Vanderbilt gives its students the best it can offer. Vanderbilt students also enjoy delicious and diverse meal options.
"Vandy has a huge commitment to creating a fantastic on campus living experience. Our dining halls have a lot of customizable features and our dorms for freshmen are really nice," sophomore Niav Layton said.
Such customizable features include an allergen free station, five pickup spots, two cafés, multiple local restaurants within walking distance and five residential dining halls. And in terms of safety, Vanderbilt offers VUMC Shuttle services, Vandy vans, an emergency phone system and walking escort service, so students need never worry about security.
At the end of the day, Vanderbilt University remains committed to inclusivity and promotes their campus-wide initiatives on their equity, diversity and inclusion webpage, such as the three-part Racial and Social Justice Institute Series hosted by the Bishop Joseph Johnson Black Cultural Center.
5. Bowdoin College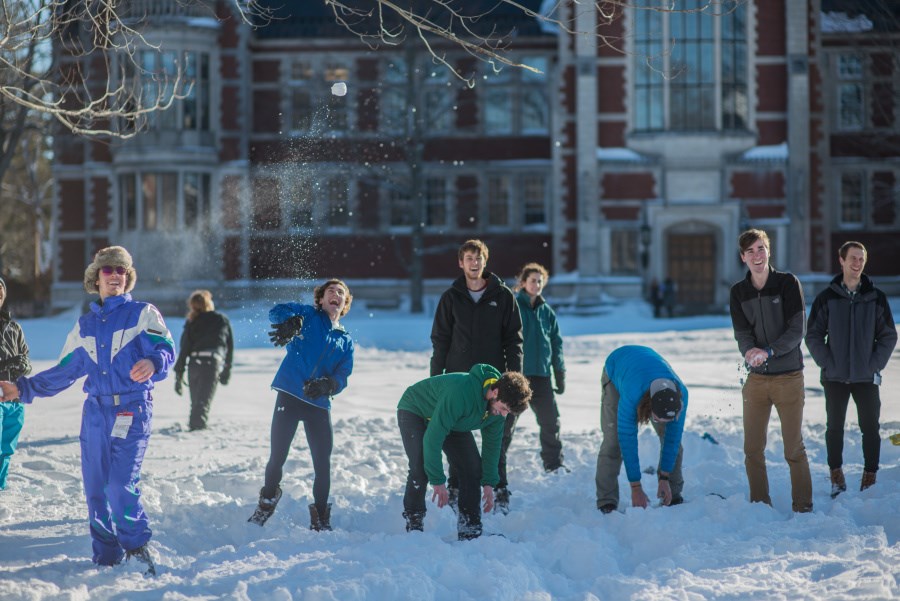 Don't feel put off by the frigid Maine climate, Bowdoin creates a wonderful campus atmosphere and community that will get you through your first year… even when six feet of snow covers the ground outside your dorm.  Bowdoin's residential life program consists of eight "college houses" which give students a sense of family within the greater Bowdoin community.
The houses sponsor meals, study groups and other events for their residents, and are affectionately known as the "living rooms" of the campus. Each house offers disability accessibility, gender neutral bathrooms in most halls and co-ed bathrooms on co-ed floors. Within their rooms, students can enjoy free cable TV and high-speed internet when they're not cramming for a test.
Bowdoin also prides itself on its "centralized campus," meaning that everything sits about five minutes from everything else (which can quickly become two minutes when sprinting out of your dorm room at 9:03 a.m. for your 9:05 a.m. class). Bowdoin dining halls also prove to be accommodating when it comes to dietary needs. Offering standard vegetarian, vegan and gluten free options, Bowdoin goes the extra mile by including nut-free and gluten-free refrigerators in both dining halls as well.
This school takes the health and well-being of their students in all aspects very seriously, and they offer a shuttle service, security reports, anonymous reporting form and security alerts to keep their community secure. They also closed off many portions of main campus to the public and implemented strict social distancing protocols during the pandemic to keep residential students safe and healthy. If you can handle icy winters, Bowdoin grants their students an amazing residential experience.
4. Emory University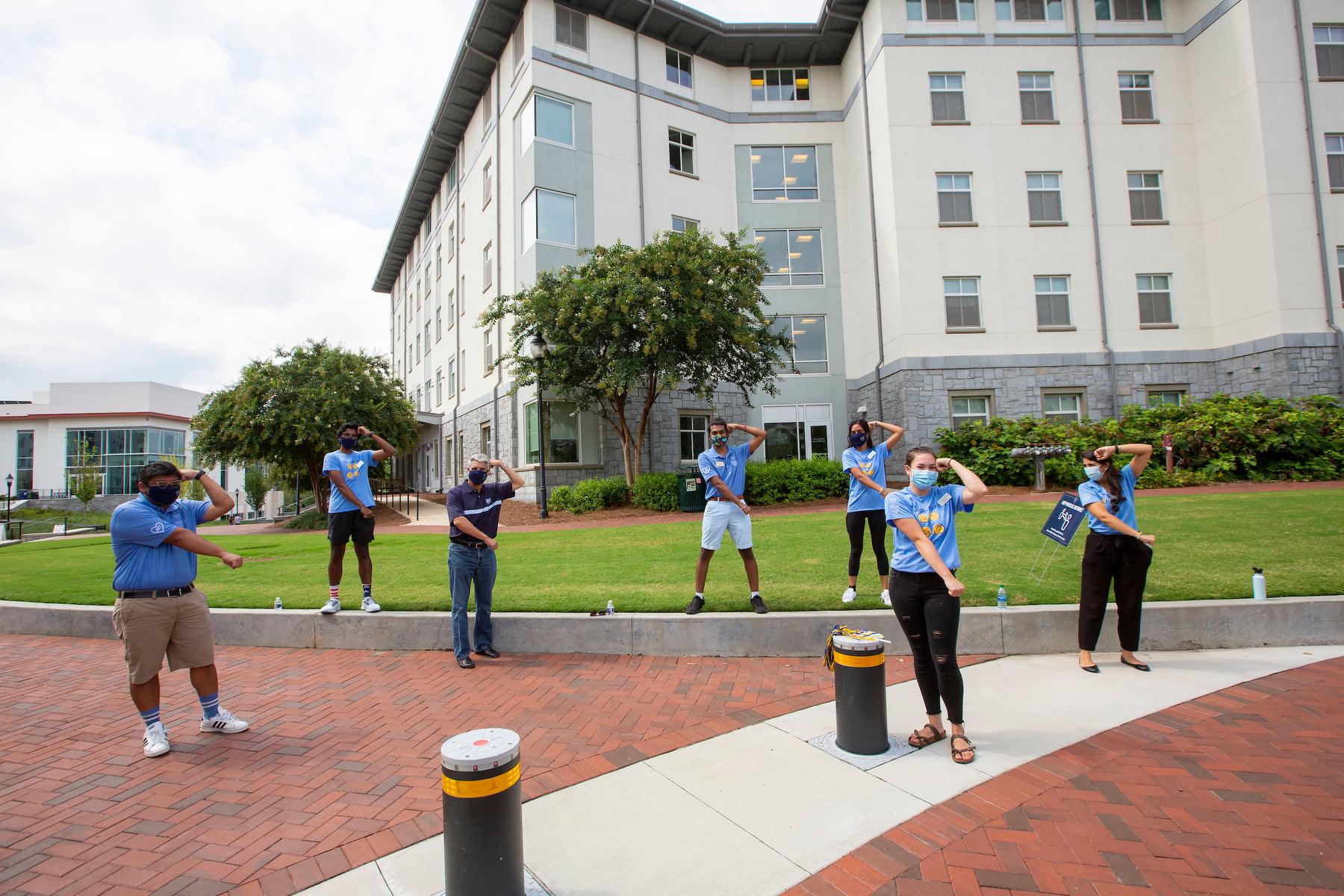 Emory University seeks to give their students the best of the best of both worlds when it comes to their education and their amenities. Theme Housing, which consists of a housing experience designed around a common academic and cultural interest, exemplifies just one of the many unique residence options and amenities Emory offers.
"I had a really convenient living situation my freshman year at Emory. My roommate and I shared a bathroom with the two girls living next door to us, so it was four of us sharing a bathroom rather than an entire floor sharing a communal bathroom," sophomore Jaclyn Youngentob said.
Air conditioning, cable TV, study lounges and laundry facilities reside in all of the spacious rooms, many of which sit right across the quad from classes. Additionally, Emory offers gender inclusive housing and accessibility for disabled students, as well as gender neutral bathrooms. Regarding inclusivity and diversity, Emory boasts centers for LGBTQ life, racial and cultural engagement, the Latinx community, women and more.
"I think Emory and the residence staff did a really good job in organizing activities to get to know the people on your floor as quickly as possible," Youngentob said.
After you're done meeting your new college fam, don't be afraid to grab a bite; Emory provides remarkable dining options for students. Bon Appetit catered, the school offers a wide variety of gourmet dishes daily (seriously, I'm jealous, just look at their menu). The smashed house-made black bean burger, barbeque chicken flatbread pizza and the inside out avocado grilled cheese stand as just a few examples of the delicacies in which Emory students indulge. In addition, Emory offers both a Starbucks and a Peet's so you can end the age-old debate about which tastes better and just go with your preference.
Emory also emphasizes health and wellness in their dining options, their recreational activities and a well-trained emergency preparedness team that responds to any safety threats.  They even implemented "Duo Security Two-Factor Authentication" to prevent cyber-attacks on students and faculty using the school's network.
3. Yale University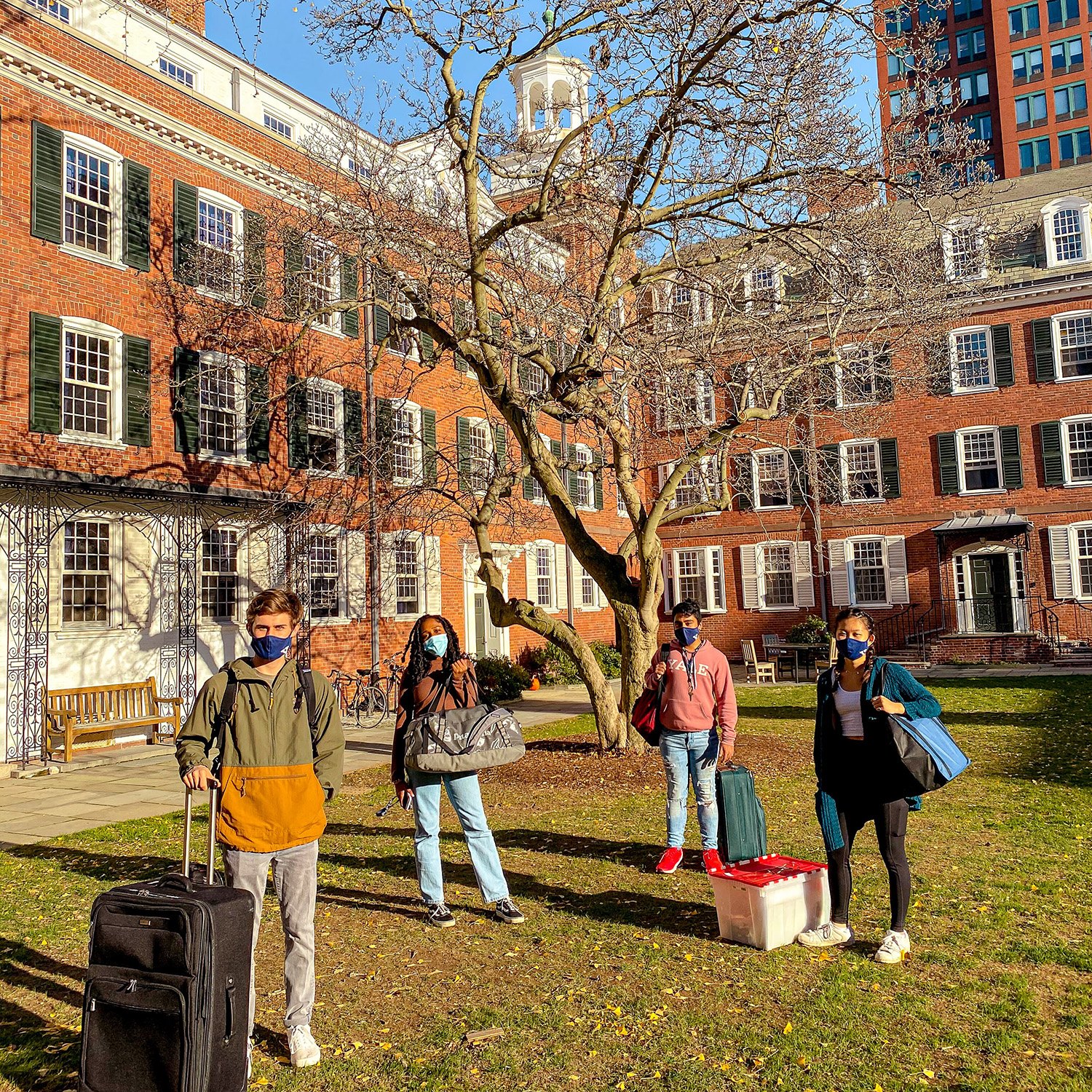 Harry Potter seemed to inspire more schools than just one, because Yale also utilizes a Hogwarts-type sorting system. Each dorm, called a "college," comes with a dean and head of college to assist students in transition. The colleges hold afternoon teas throughout the year and work to accommodate any and all needs of their students. These accommodations include the bringing together of faculty and students to form an integrated support team. Each college also has its own library, gym, dining hall and activity spaces like movie theatres, recording studios, basketball courts and even printing presses.
Also, Yale famously hosts intramural competitions between colleges annually. The student-run program features several dozen events such as basketball, softball, soccer, water polo, cross country, table tennis, golf and bowling. The victorious college takes home the coveted Tyng Cup. Yale additionally provides their students with sustenance in the form of fine dining. The dining situation at Yale incorporates set meal-times so students all come together and enjoy a meal at once. Each college contains its own dining hall and snack lounge open late at night.
The colleges are fairly close to classes, but not right next to them, so leave an extra few minutes in the morning (which should feel totally doable if you stop wasting time scrolling through your Tiktok "For You" page when you first wake up). At least breakfast opens in residence halls early so you can snag a muffin and some coffee before your 8 a.m. class! When it comes to security, Yale leaves nothing to chance. Dedicating itself to keeping its students safe, Yale utilizes a blue light system, LiveSafe and shuttle services. They even offer walking escort services most hours of the night free of charge. I guess Ivy Leagues really know a thing or two about residential life.
2. University of Southern California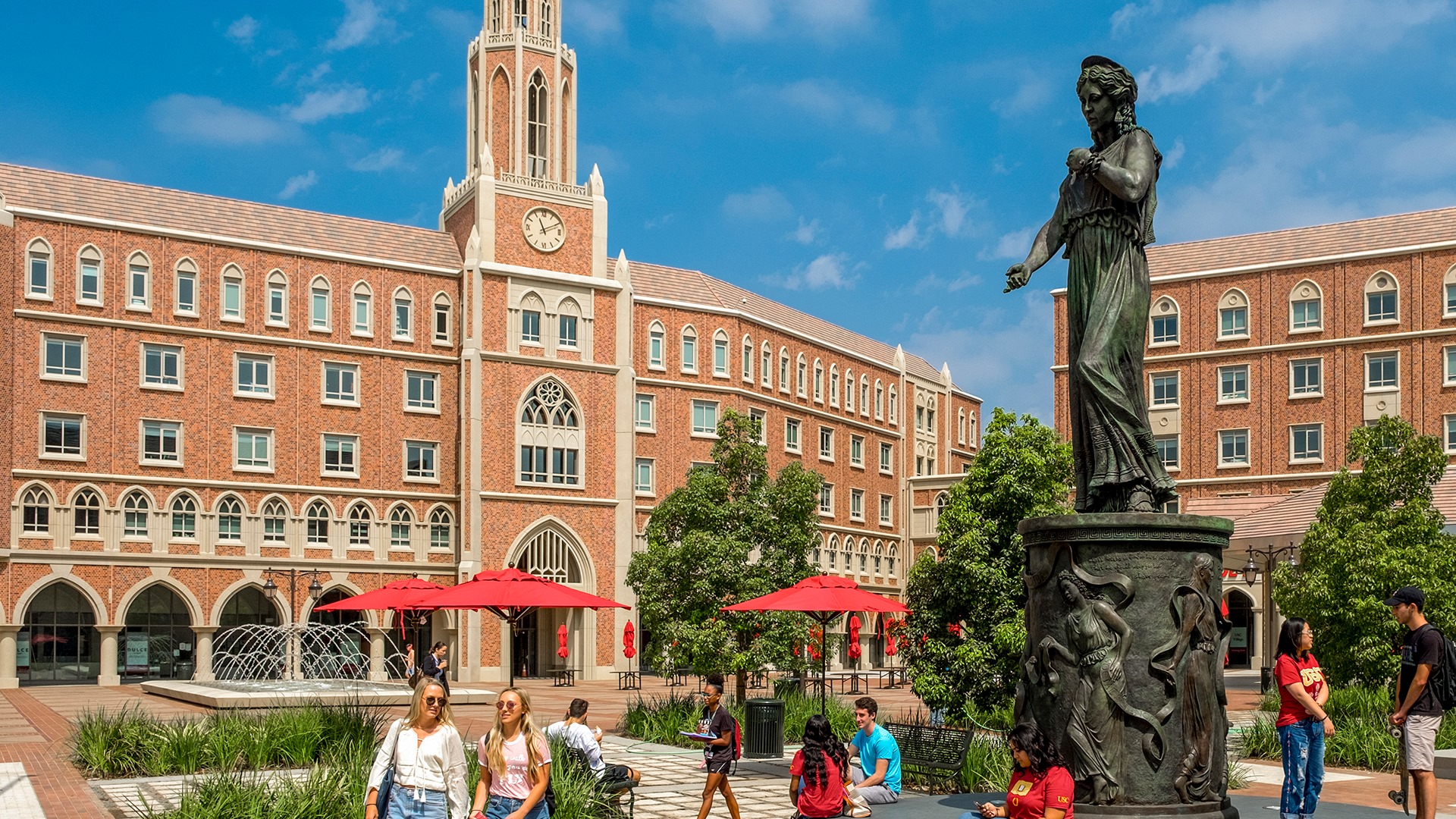 Incoming Trojans can look forward to top-notch housing, dining and other facilities when they come to the City of Angels for their freshman year. Students can choose from either a traditional residence hall set-up or suite-style living. The traditional residence halls usually come in either singles or doubles as do the suites. All rooms offer digital cable TV service, including premium stations and high speed Wi-Fi Internet connections. Speaking of luxurious, the dorms also feature an outdoor fireplace and a state-of-the-art workout facility. The lounges and patio areas for each building remain impeccably designed and offer excellent communal gathering areas for students.
"I was very lucky and got my first-choice dorm at USC, called New North, where I had a large room with a sink in it and a relatively small communal bathroom that I had to share with around four other girls including my roommate. The amenities themselves were nice because everything was new and kept very clean," sophomore Cara Westra said.
USC students can also live with roommates regardless of gender identity or biological sex. The school put out a statement reading, "Traditional housing options that match roommates based on biological sex can prove unsafe and unwelcoming, particularly for LGBTQ+ individuals," which shows they remain very socially aware. Similarly, USC seeks to build community within residence halls by hosting concerts, pool parties, fairs and more events for all freshmen residents. Residence halls also hold weekly hall meetings for their residents to aid in the transition to college.
"The best part of my residential experience though were the people. Beyond my peers and other freshmen living with me, the staff was largely comprised of upperclassmen who looked out for us on our nights out when we needed someone to make sure we were okay and walk us home," Westra said.
Most freshman complexes lie near Everybody's Kitchen, USC's dining hall, and most classes require only a short walk away. USC village also houses many gourmet restaurants; lemonade and cupcake vending machines are also located on the other side of campus. Two Starbucks remain within walking distance, one on campus and one right across the street from Marshall School of Business, perfect for morning coffee runs before class or post-frat party cravings. USC also takes extreme security measures into account. The surrounding area of USC is known to be dangerous, but the school goes above and beyond to keep students safe. For example, students have to scan in at buildings with a security guard present, and guests are issued ID numbers and must leave their ID at the front desk for the remainder of their stay.
1. Washington University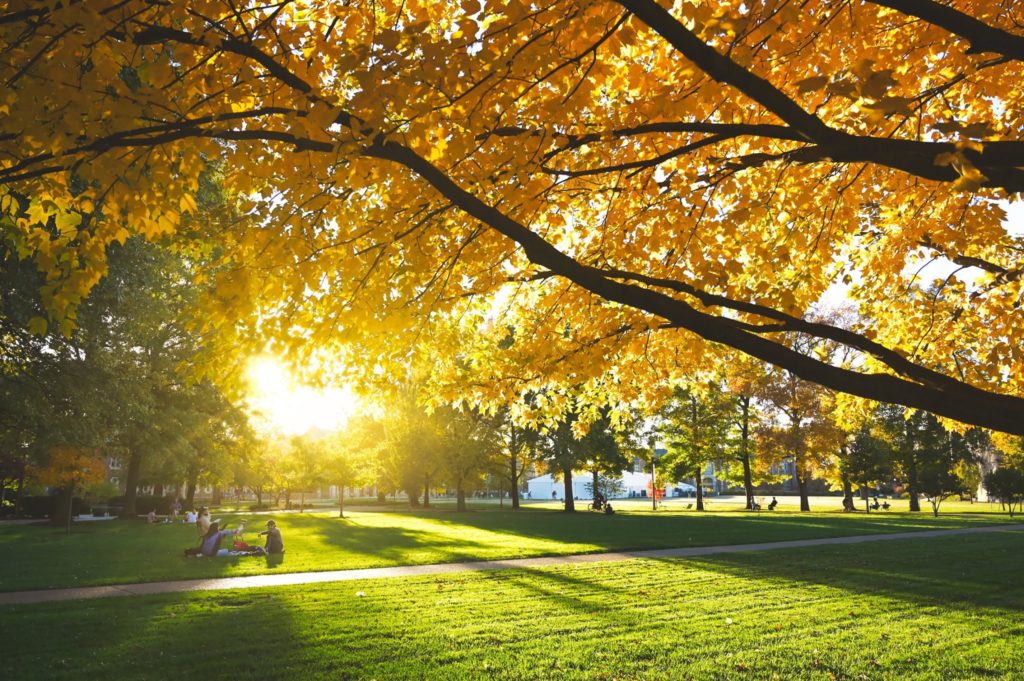 Washington University in St. Louis remains a top-notch school all-around and offers the best residential experience for first-year students. All first-year students live in what is known as the "South 40," a village within the WashU campus. Students live and dine in this village, and they can even run their own business. Currently, some of these businesses include a student-run gift shop, convenience store and restaurants, in addition to a mailroom and recreation center.
"At WashU, everyone knew everyone. We were more of a family rather than students living in the same building, whether that meant forming study groups or learning more about each other while sitting in the dorm hallways late at night. We would say our motto was 'work hard, play hard' because we found such an amazing balance between our education and enjoying our lives together," sophomore Lauren Hamilton said.
WashU offers activities such as study groups and community dinners within residence halls, encouraging students to bond with others who live in their building. The student government, who organizes campus-wide events for all residential students such as concerts, dorm Olympics and more, make the community even more vibrant. All residential buildings offer AC and many of the more modern ones offer suite-style living. The residence halls also all provide computer labs, large common spaces and often private bathrooms. The only downside? South 40 falls fairly removed from academic buildings, which can be unfortunate as it can get really cold in St. Louis. Luckily, students can take advantage of the many communal spaces on main campus and make wonderful winter memories rushing back to South 40 in the snow together.
Even if WashU's housing fails to impress you, their dining programs—one of the highest ranked in the country—certainly will. WashU dining offers a wide variety of venue options in the form of dining halls, multiple restaurants, a market, three cafés, an on-campus Subway and more. One of the more unique aspects remains their collaboration with HomePlate, which connects students with local families to provide them home cooked meals multiple times a year. And when it comes to safety, the university invested in a multi-million-dollar network of hundreds of closed-circuit television cameras on campus and around the off-campus residence halls, creating an exceptionally safe environment for students to learn and grow.
WashU also highly prioritizes inclusivity, demonstrating their commitment to making campus warm and welcoming for new bears. The on-campus Center for Diversity and Inclusion offers a safe place to gather for students, as well as resources such as bias report forms. Overall, WashU provides their students with the most unique dorm experience, impressively luxurious amenities and a vibrant school-sponsored social life for residential students. Go bears!