BOOM! An explosion in the lab sends everyone around running to the scene of the crime. Excited screams fill the air as the head researcher rushes out to greet the crowd. The end result? A new way of thinking. If the thought of investigating intriguing new ideas has you on the edge of your seat, consider attending a research university. Dissections, experiments, trial and error consume the problems their students and professors are out to fix. Hundreds of schools across the country spend time searching for the cure of cancer to finding a cleaner source of energy. But which research universities are the best for those who want to pursue research?
Read on to look through CM's top 10 research universities in the country.
10) Princeton University
When you hear the word "research" people often think of the STEM majors. While research plays a big role in the sciences, this university's research also appears in the liberal arts. Princeton's areas of research range from engineering and applied sciences to digital humanities and architecture. Lately, this R1 (a top Research University school) works toward bettering the environment. Princeton researchers–20% of undergrads–often explore the sea levels and how it affects the environment. Professors like Albert G. Milbank spends his days looking at what's beneath the earth's surface. Earthquakes and tsunamis cause more damage to the environment than any other natural disaster. Princeton receives funding from various federal agencies as well as some major companies. BIOAdvance sends financial support to medical research, such as studies on Alzheimer's and depression. Meanwhile, IP Group Inc. focuses on funding and evolving our understanding of humanity through culture.
9) Cornell University
When the leaves change colors in the fall and the weather finally cools, picture yourself walking through the quad. Chances are, you pictured a university designed much like Cornell. Another R1 school, Cornell has been a research university for years; the private university and one of the first ivy league schools was among the first to pioneer research in an institutional setting. With 23% of undergraduates participating in research, interest areas range from environmental sciences to natural sciences. The latest project to come from Cornell evaluates and works with the smallest known things in the universe–atoms. For a project that works with something so tiny, some major funding is required to keep it going. Cornell receives funding from NSF and DHHS. For those majors looking towards environmental research, Cornell and its autumn-colored campus may provide just the opportunity for you.
8) Iowa State University
Iowa has more to offer than cornfields and tornadoes. The Iowa State University Cyclones thrive in a whirlwind of research. In the R1 school, the Cyclones pursue research involving engineering, health and other sciences. With such a vast research spectrum, Iowa receives funding from various grants around the country, benefitting the 41% of students who participate in research. Within the academic world, ISU thinks outside the box and outside the classroom, expanding on problems that other universities find themselves confined in. Imagine letting your creativity run wild for class credit. One Iowa State student, Charlie Wickham, did just that by combining the math of engineering with the art behind 3D printing to create a model of a miniature roller coaster. The end results lead Wickham to chase his dreams of becoming a roller coaster engineer. In today's ever-competitive world people who major in engineering enter into constant competition with one another. This competition encourages minds to expand. "I think that Iowa State is a great place to do research because of the community that surrounds the college. Many universities exist as a part of the community that they're in. In Ames, the university is the center of the community. So everyone is at least somewhat interested in the work that a researcher does there," said Iowa State University alumni Jeremiah Janny. Iowa State University becomes a place where passion and education come together.
7) Baylor University
Everything's bigger in Texas, including these amazing stats on this R2, research level two, school. 44% of undergraduate students at Baylor are involved with research stretching from health and data science to leadership and ethics. One project that was recently published involves seeing beyond that data. That numbers and letters on the screen stand for more than that, they stand for people. One researcher at Baylor truly understands this. Dr. Kelly Ylitalo's research focuses on the upkeep of mobility over the years. With so much data, Ylitalo encourages her team to look beyond the numbers at each individual they help and work to tailor a plan fit for them. The success rate of the research being produced from Baylor allows for lots of internal funding. "The Undergraduate Research and Scholarly Achievement (URSA) initiative at Baylor supports and promotes high-quality undergraduate research and scholarship through grants, a Scholars Week and web-based resources. So you're able to take advantage of research opportunities early in your academic career and even present your research to peers," said Assistant Director of Admissions Communications Lindsay Ray. Baylor University brings empathy into an often analytical world.
6) University of Missouri-Kansas City
Within the "great state of Kansas" where the Chiefs reign in NFL glory is the home of another R2 university. At the University of Missouri-Kansas City, 50% of undergraduates get involved in research. For the Kangaroos, research focuses on the people. From medical research to finding ways to bring clean water to Africa, Dr. Kevern, an associate professor of civil engineering, discovered a way to generate clean water by using byproducts of coal combustion. Despite the lack of funds, the Funding for Excellence program helps fund UMKC's various projects. This funding then goes towards equipment for various projects such as Dr. Kevern's. "There's cutting edge equipment and with the small class sizes it's easy for students to really work and understand the research that goes on here," said Director of Research and Professor Leonard Dobens. Doben's research involving the exploration of Type 2 diabetes also propels UMKC to the top of the list. With funding and tools at students fingertips, it's no wonder great researchers come from UMKC.
5) University of Central Florida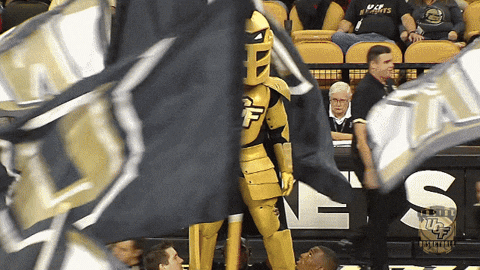 With the popular images of sun, sand and surf, an education in the Sunshine State easily slips the mind. While that may be true for the Florida spring breakers, 72% of UCF's undergrads leave the beach behind and dive straight into the research. Medical, cybersecurity, energy and various sciences keep most UCF researchers in the lab. However, some researchers like to sneak out of the lab and study some of the cuter things in life. Endangered animals are growing increasingly popular and one of them has recently come to light. The rising hashtag #SaveTheTurtles leaves many researchers paying closer attention to where baby sea turtles are actually going. A team of UCF researchers has created a way to monitor where baby sea turtles go after hatching. The findings from this project not only provide answers to "Where did they go?" but can help researchers keep the environment safe for the population's future. Do you love turtles but aren't a biology major? No problem! "Interdisciplinary science is something new to the research field and it's something that sets us apart from other research institutions," said Bethany Backes, an assistant professor in Violence Against Women's Cluster Joint Appointment in Criminal Justice and Social Work at the University of Central Florida. Even though using reusable straws help #SavetheTurtles, the funding for this project (and other UCF research projects) comes from grants and sponsored awards. While UCF isn't all "fun in the sun" the research done there deserves the time to shine.
4) Saint Louis University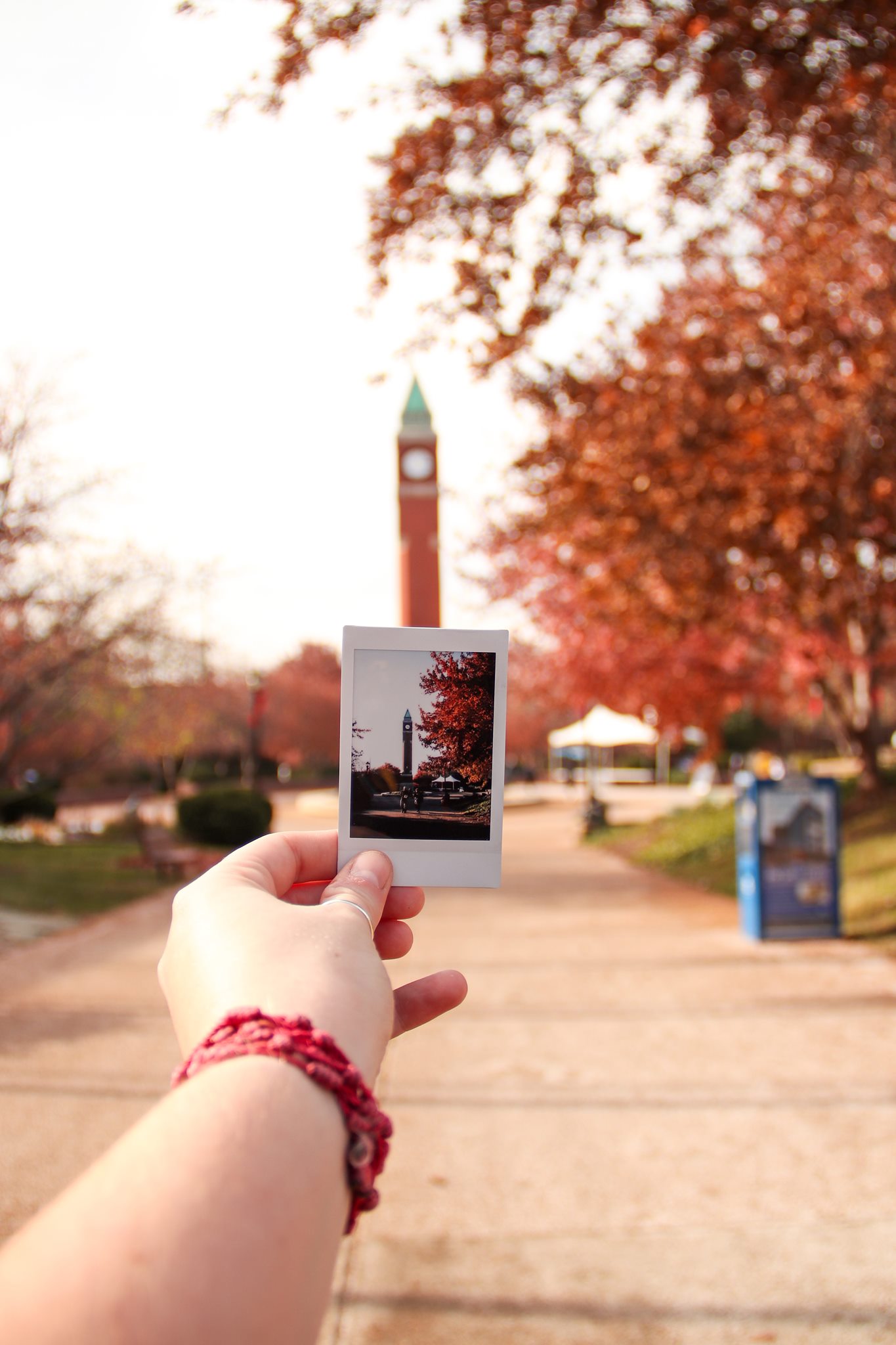 The gateway to the Midwest and home of the 2019 Stanley Cup champions hosts more than toasted ravioli and great sports games. In the heart of Saint Louis, students at Saint Louis University spend their days researching vaccines, different humanities and addiction. The number of undergrads involved in research hits upwards to 80%. Thanks to internal and seed funding, Saint Louis University continues to produce various research projects. The latest involves the ever-growing questions regarding vaccinations. Vaccines, though not as wanted as toilet paper, provide a secure defense to nasty germs. With the recent outbreak of the coronavirus, other outbreaks such as the Zika virus impacted SLU in a different way. Out of dozens of universities across the country, SLU was chosen by the National Institute of Health to study and work on the Zika virus to gain more information about what happens to the body when the virus infects it. With technology like this, SLU is a top contender for medical research enthusiasts.
3) Massachusetts Institute of Technology
In the great Greek pantheon of Research Institutions, MIT stands toward the top. With columns and buildings designed as a Labyrinth, the beautiful campus captivates both the eyes and the minds of the students who call it home. Often thought of as only doing research involving science and technology, MIT spreads research to more than just the STEM majors. To keep the well-rounded mind going, MIT spends time researching international studies, literature and anthropology. The wide variety of research interests supports up to 85% of undergrad researchers. With such a high number of students involved, MIT thrives due to the public and private fellowships and grants received. The passion for Arts and Humanities spreads over into the science realm as researchers work to get a real water supply in India. With an ever-growing population, the demand for clean water is higher than ever. The passion to help others is the spring of this project as other researchers attempt to bring a little relief to the U.S.
2) California Technical Institute
Beaches, celebrities and fun around every corner. Who wouldn't want to move to California eight months out of the year? Besides all the fame and glory, California also has brains. California Technical Institute stands out due to their focus on technology, theory and applied sciences. The R1 school offers so many opportunities with research that about 90% of the undergraduate population is involved. Even though the research seems small and easily fundable from the inside, Caltech receives funding from foundations, internal and several grants. With many meetings and conferences to demonstrate research progress Caltech gets offered most of its funds for free. Living in California allows researchers to get outside of the lab to put their funding to work. On top of this, due to their location on a major fault line, their Seismo Lab is the preeminent source for earthquake information around the world. Undergrads get the opportunities to work both in the lab and in the field in order to predict and prevent severe damage to not only California but for earthquakes all around the globe.
 1. DePaul University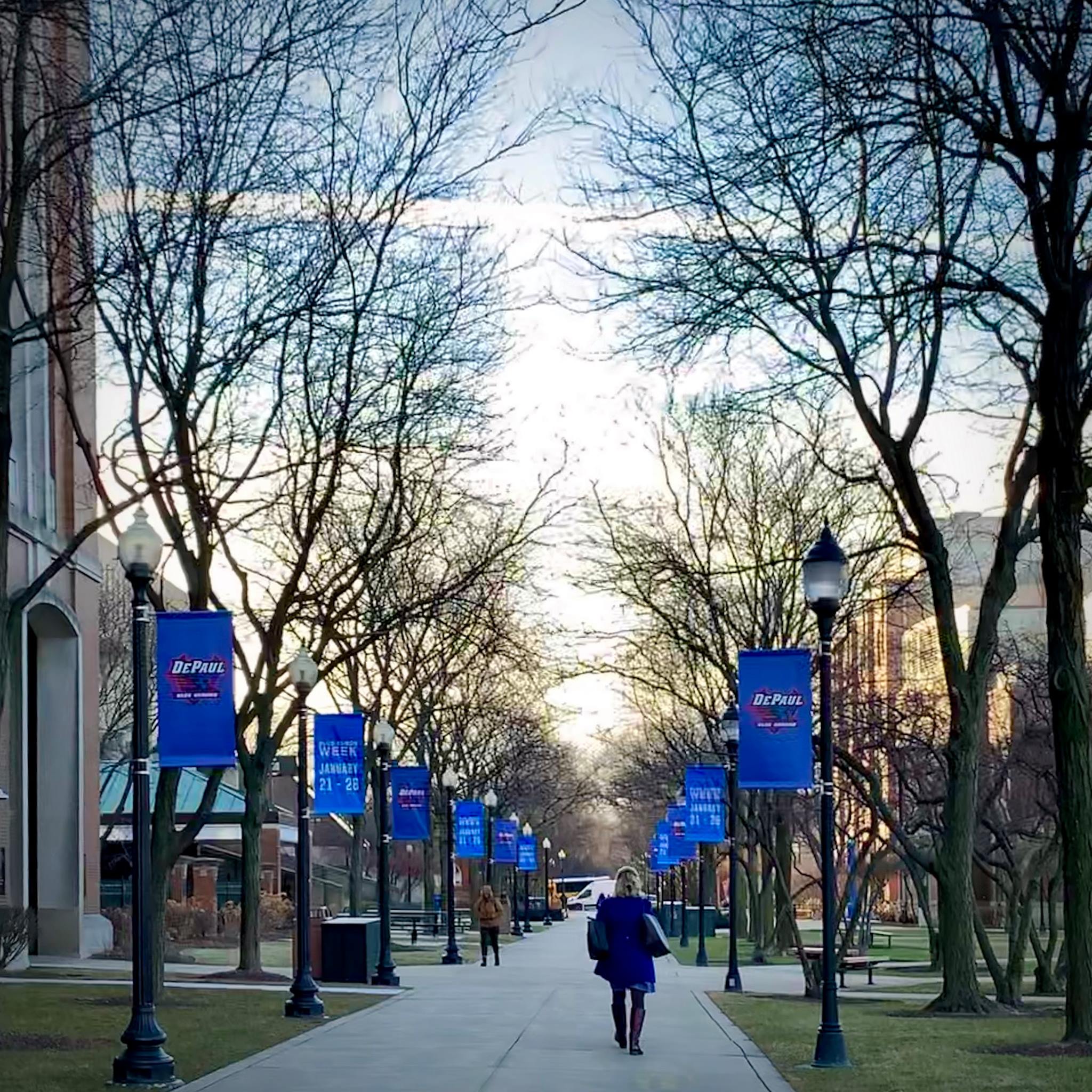 Who knew the Blue Devils loved their research? DePaul University provides 92% of its undergraduates with research opportunities galore. With research interests spreading from environmental science to health and mathematics, funding for these various studies come from research grants. What really sets DePaul apart? Why they do what they do. Love for science and humanity drives the heart of research at DePaul. The latest project from DePaul closes the gap between science and humanity. Assistant Professor of Advertising in the College of Communication Juan Mundel investigates the effects of attractive models in food commercials. His study focuses on the idea that people can develop eating disorders from the constant viewing of attractive models with food. How interesting is that? "My two first-year writing classes were focused on researching. One of my classes we spent the whole quarter researching for one paper and I loved it! The professors I've had really teach us how to conduct thorough research for classes I may have later down the road. They are so helpful and I have yet to have a teacher who didn't know what they were talking about, and I don't think I will. I feel really lucky that my school has highly professional, intelligent and understanding professors," DePaul freshman Paige Schimmel said. With the overwhelming involvement of its undergraduate students, the desire to care for others and passion for research make DePaul University the best of the best.