People don't tell you that study abroad trips are heavy on the "study" part. But once you finish your diligent studying and have exhausted all your familiar American chain restaurants, where do you go next? Do you go to the tourist attractions that Americans love to talk about, or do you explore somewhere new and exciting? Have no fear, Europe offers tons of secret travel hotspots for study abroad students, whether you want to go on a classic tour after class or a crazy weekend trip after finals.
1. Florence, Italy
Whether you're studying abroad in the city or just taking a weekend trip, you can always find something to do in Firenze. Want to marvel at a frickin' large monument? Then hit up the Duomo cathedral. Stop in for a prayer if you're the religious type or just enjoy seeing something bigger than yourself. Or if you prefer to ponder great art, you can try the Uffizi gallery, home to original works by da Vinci and Michelangelo along with Greek and Roman sculptures. So do it big and see some of Europe's greatest hidden gems by booking your ticket for Florence.
2. The Colosseum
Gladiator fans and monument enthusiasts alike gather to admire this huge-ass piece of history. The Colosseum serves as the center of Rome and the largest amphitheater ever built. Yes, gladiators really did duke it out there in the years of Nero, and you can't say it isn't fun to learn the history of a country that's existed for thousands of years. "When we got to the Colosseum, I felt like I had to invent a new word for 'bigness.' I could see the historical impact it had on the city, which is a rare thing," Virginia Tech sophomore Marcus Lindsey said.
3. German Bundestag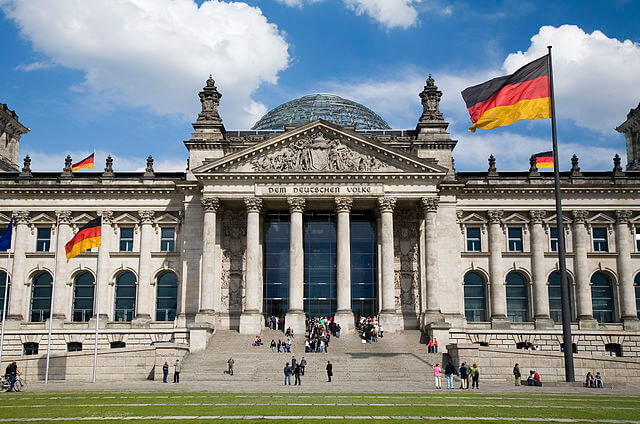 The Bundestag headquarters is heaven for poli-sci majors or anyone who just wants to forget about the presidential election (aka all of America). The headquarters is situated in the Reichstag building in Berlin. "It's a nice piece of architecture, but also everything in Berlin has a particular story behind it, since it was one of the cities in the world most affected by World War II," said Daniel Jensen, student at Aalborg University in Denmark. Wow, smart and beautiful? The Bundestag is better than that frat boy you hooked up with back home.
4. Berlin Wall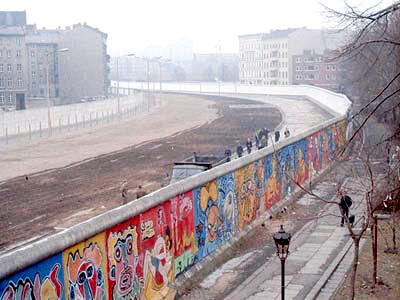 And while you're in Berlin, you might as well visit the remains of the Berlin Wall. If you enter from the east side, you can still see the remains of this monument. You may ask yourself, "Why would I want to visit some crumbled chunks of wall on the ground?" Well, you can take walking tours of pieces still standing that now have colorful art plastered all over them. The wall divided the country from 1961 to 1989, but its remains now serve as a reminder of the inclusion and acceptance that all countries could try to emulate.
5. El Camino
El Camino de Santiago in Spain will help you out with either a major Christian pilgrimage or just getting in your 10,000 steps for the day. But for lazy sightseers like myself, you can just walk on by and snap a few pics. History buffs can snag a brochure, learn about the Christians' attempts to save themselves from their sins in the Middle Ages or chart a route with friends and just get going. "Since a lot of my friends are Catholic, when I tell people that I'm going to Spain, El Camino usually comes up. I have a few friends who have done parts of it and a few that have it on their bucket list. I want to see what the buzz is all about," said Northwestern senior Basia Gawin of her trip to Seville.
6. Dublin, Ireland
You might have a thing for gingers, or maybe you call green your favorite color. Either way, you can make Dublin your ideal weekend trip, no matter where you're studying abroad. "We hiked around on the cliffs next to the water and then went down to the fishing village of Howth and sat down by the harbor. It was really great to get out of the main cities and see some beautiful nature and how people there really lived," recent Northwestern graduate Megan Diemer said. So whether you're studying in Spain or Poland, call Dublin your bonus study abroad trip.
7. Tower of London
Many people think of Big Ben or Stonehenge as England's finest landmarks, but the Tower of London also reminds you that you're studying abroad to learn. "After studying European history from textbooks, I wouldn't miss the opportunity to visit the Tower of London to see where many of these events actually took place, from famous imprisonments and beheadings to royal courts," Northwestern sophomore Megan Smith said of her upcoming summer studies in London. Over its thousand years of existence, folks have used the structure for everything from storing arms and money to keeping royals such as Elizabeth I prisoner. I wish that could be that well-rounded.
8. Eiffel Tower
Ah, the Eiffel Tower. A European hot spot so romantic that someone even got married to the 984-foot structure (it's true, look it up). While you may be tempted to immerse yourself solely in the crepes or attractive French hotties, architecture buffs can truly appreciate the beauty of this long-standing monument. Did you know it was originally constructed as the entrance to the 1889 World's Fair? Well, neither did I, but the Eiffel Tower can surely stand on its own and even held the title as the world's tallest building before the darn Chrysler building took its spot.
9. Tours, France
Small city guys and gals can forgo the visit to the Eiffel Tower and instead dedicate a weekend to this small city nestled in the west central region of France. While Catholics hail Tours to celebrate the Blessed Sacrament and the Holy Face of Jesus (are you seeing a theme here?), anyone can appreciate the city as a less overwhelming tourist site than some of the big-name cities. "Paris was incredibly impressive, but as someone who much prefers small cities, I found the size of Tours more manageable. It was still big enough that I could see new things every day if I wanted, but it was navigable and easier to call home," Notre Dame junior Clare Urbanski said. Try visiting the botanical gardens; take a moment to breathe it in and appreciate the fact that you made it to Europe.
10. Saint Petersburg, Russia
Calm down, kids, the Cold War is over, and Russia is a great place to study abroad. You'll feel right at home in Russia's most Westernized city, but you can also visit unique sites like The Hermitage, one of the largest and oldest museums in the world that attracts almost 3 million visitors a year. Talk about feeling part of something larger than yourself. If you've forgotten everything you learned in AP Euro, Saint Petersburg, the northernmost city in the world brings you up to speed on all that drama with the royals, but also offer some beauty you can only experience in person.