After months on end of daily indoor activities, remembering all the exciting things you can do outside of your quarantine chamber — formerly known as your home — can get a little challenging. And on top of dealing with your memory loss of the world's pre-pandemic dopamine enhancing activities, you now need to consider the safety of your immune system while searching for entertainment. Luckily, to your amusement, the gardens of Atlantic City, New Jersey feature countless fun COVID-19 safe places to satisfy your every adventurous need in just one city.
Read on to discover the ultimate list and descriptions of the top 10 most enjoyable COVID-19 friendly activities to do in Atlantic City, NJ.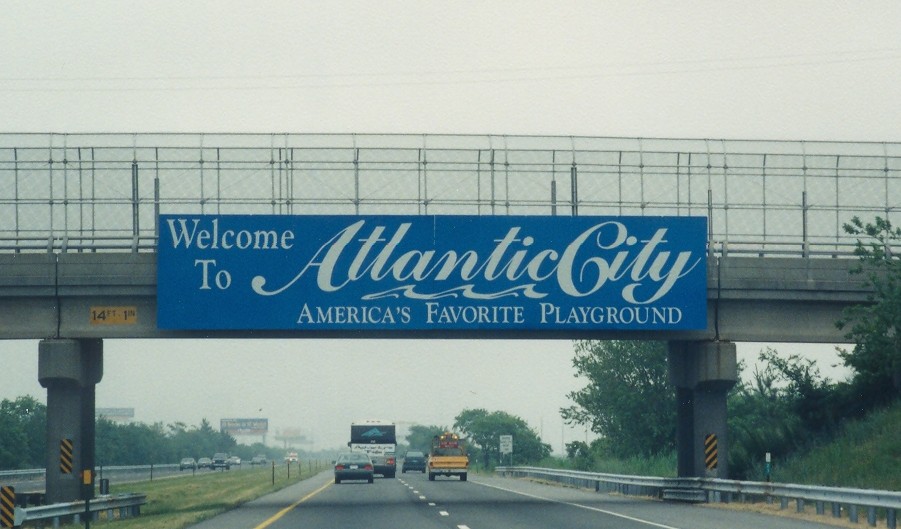 SHOPPING: SPLURGE ON THE NEW YOU
Along with the global spread of COVID-19 cases came the universal expansion of social isolation and loneliness. A painfully shared experience felt by millions of people all over the world. A pain which intensified as the days, weeks and months of the pandemic passed. For many, that painful social withdrawal allowed them to create, develop and welcome in new and improved versions of themselves. If that sense of personal renewal applies to you, shopping in Atlantic City will give even more of an opportunity to upgrade yourself. So, withdraw some money from your bank account to pamper your new and improved self with some new and improved fashion pieces.
Shop here to start safely and enjoyably building the perfect wardrobe for the new you:
1. Tanger Outlets Atlantic City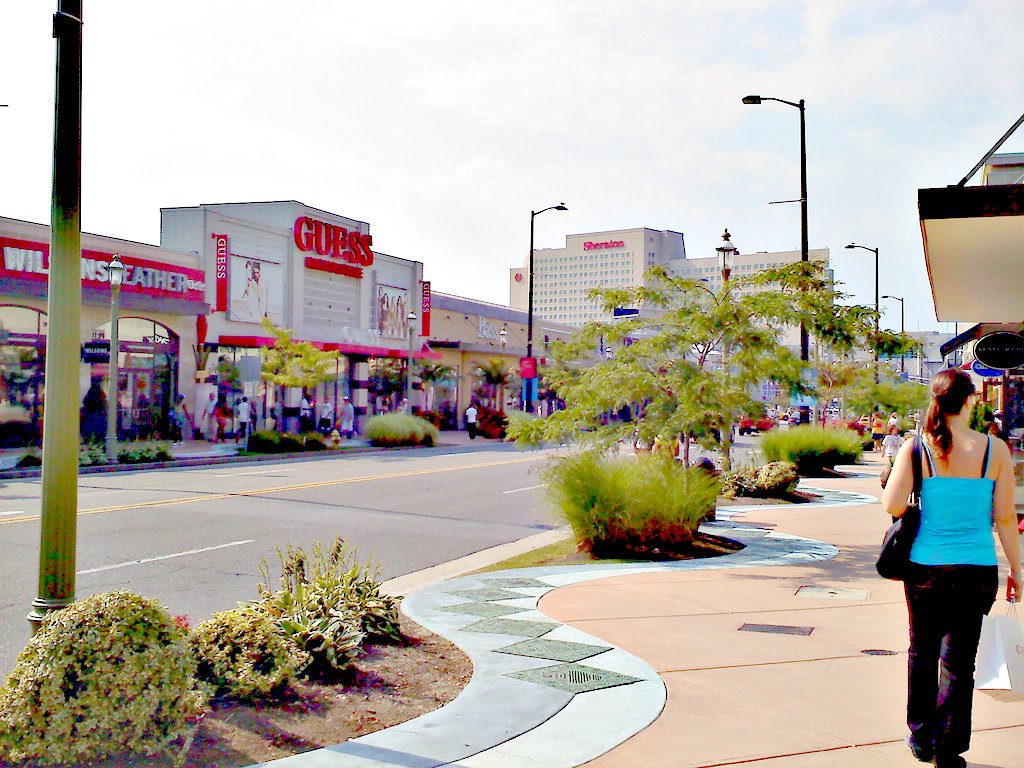 From the Nike Factory Store to Forever 21, whatever style you need to spice up your wardrobe resides in the Tanger Outlets Atlantic City.
Home to 73 of America's most popularly loved outlet stores and designer brands, Tanger Outlets AC provides you with three blocks of the best shopping experience in Atlantic City. This high street shopping center consists of several rows of stores expanding from block to block into an open-air design. Tanger Outlets provides guests with the opportunity to explore the city streets while also catching great deals on top brands.
Shoppers can spend anywhere from an hour to an entire day shopping at the Tanger Outlets in AC. But what if all that shopping makes you hungry? No worries, you can grab a bit to eat at one of Tanger's many restaurants such as Applebee's or Subway!
Address: 2014 Baltic Ave, Atlantic City, NJ 08401
Contact: (800) 405-9555
ATTRACTIONS: AFFORDABLE SIGHTS TO SEE
Okay, so you want to enjoy yourself while also sticking to a tight budget. After spending all your hard-earned income, stimulus checks and refund checks on everything from countless bundles of tissue paper to a new apartment away from your parents, the extra funds needed to build a new wardrobe simply does not exist in your bank account. Fortunately, in Atlantic City, that matters none! With endless cost friendly, visually appealing, hands-on attractions to enjoy in Atlantic City, you can enjoy your visit without burning a hole in your bank account or pockets.
Visit these attractions to enjoy your time safely and affordably in Atlantic City:
2. Absecon Lighthouse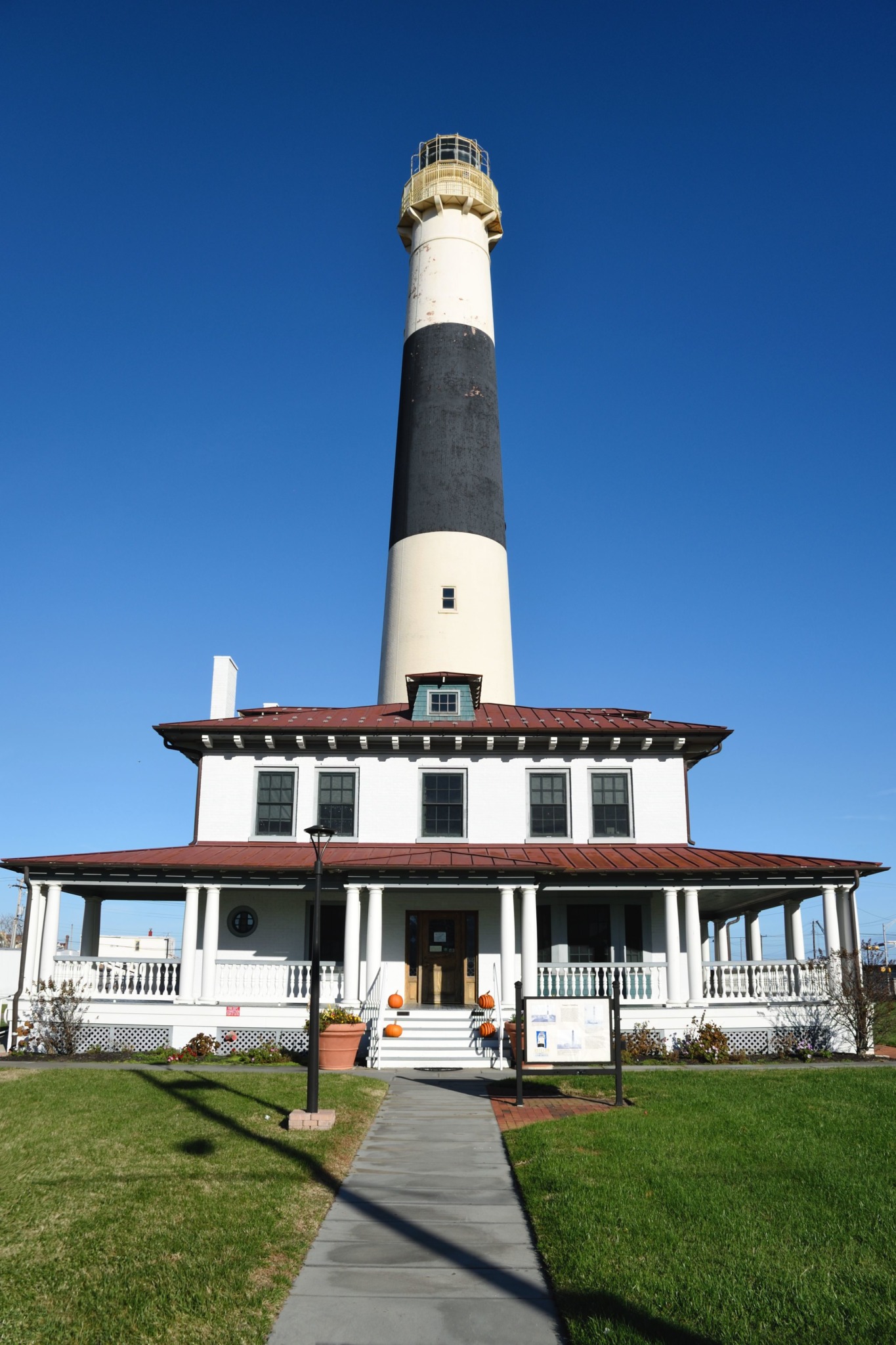 As the world continues struggling to find light at the end of this COVID-19 infested tunnel, feel free to sneak away to Atlantic City and capture some light to brighten up your life. For as little as $9 you can enjoy a trilling climb up one of the tallest lighthouses in the country – the Absecon Lighthouse. So, grab your mask, scoop up a friend and get ready to ascend towards a good time!
"We tell our visitors to expect around 45 minutes to an hour to enjoy the full lighthouse experience. Take about 15 minutes to walk around the museum and possibly the gift shop. Then, 30 to 45 minutes for climbing the lighthouse, enjoying the views and talking," Absecon Lighthouse employee Mandi Janeczek said. "I've been volunteering here for eight to nine years. I'm a lighthouse lover. I enjoy coming here, meeting people who are lighthouse lovers and new people coming who also turn into lighthouse lovers."
Standing at 171 feet, your 228-step journey up the Absecon Lighthouse promises you dreamy views of the Atlantic City skyline and its first-order fixed Fresnel lens made from 12,800 pounds of lead glass. Additionally, you can enjoy a remarkable replica of the Lightkeeper's headquarters, hosted group tours and special events on the land.
A visit bound to leave you saying, "Oh my, look at the height on that thing!"
Address: 31 S Rhode Island Ave, Atlantic City, NJ 08401
Contact: (609) 449-1360
3. Lucy the Elephant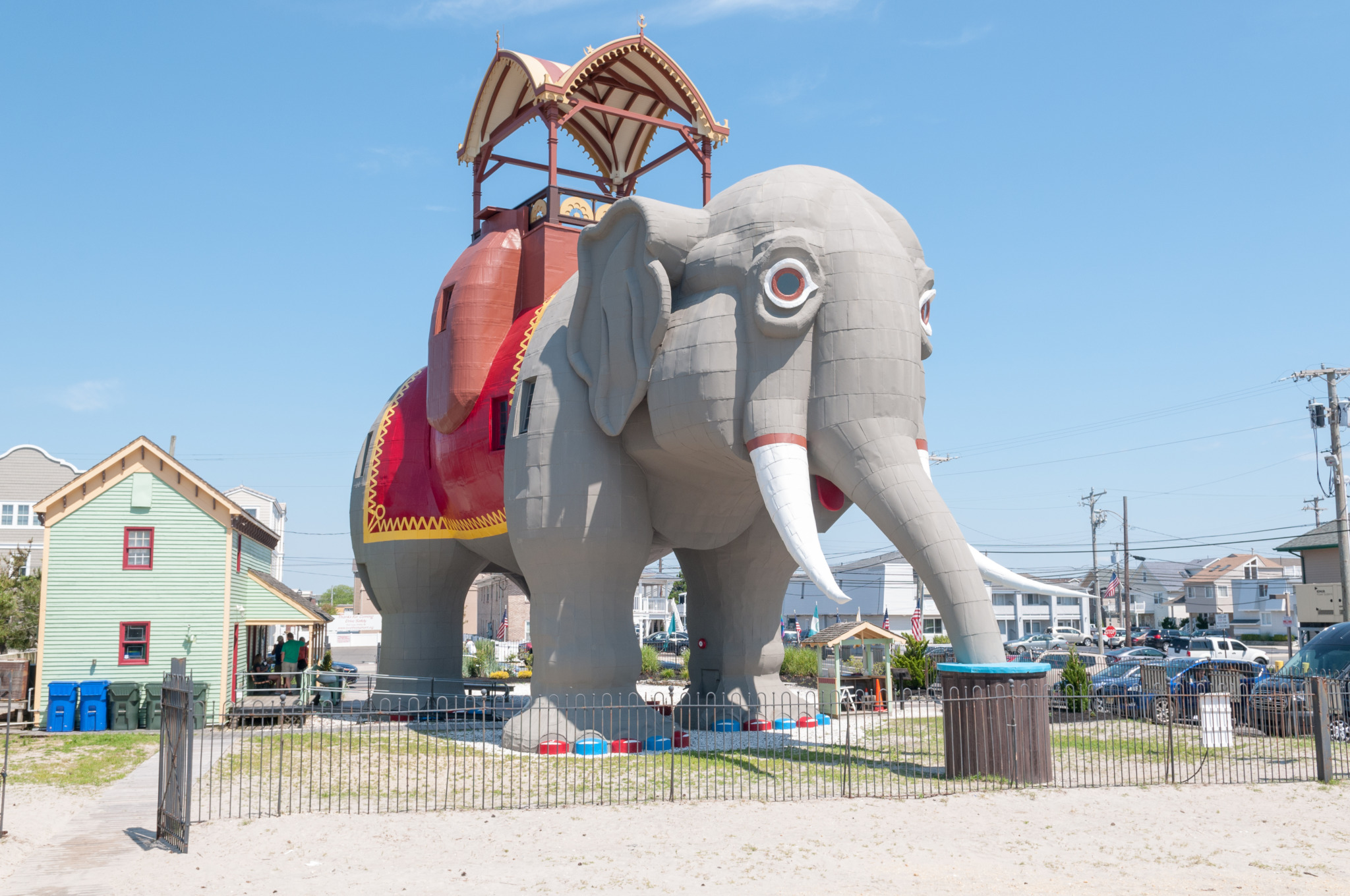 Do you love Lucy? Would you still love her if she didn't appear in the form of a thin redhead in fashionable dresses and red lipstick? If so, Atlantic City houses an even better Lucy for you to love—Lucy the Elephant!
Lucy the Elephant can't offer you six seasons of entertainment, but she can offer you six-stories of architectural novelty, wood and tin sheeting. As she stands at 65 feet, Lucy holds the title as "The World's Largest Elephant" globally. Attracting more than 130,000 thousand people to her unique zoomorphic architecture and roadside attraction each year.
But don't just look! Climb her narrow spiral staircase into her $138 Airbnb listed belly and stay the night.
Address: 9200 Atlantic Ave, Margate City, NJ 08402
Contact: (609) 823-6473
FUN, GAMES AND ENTERTAINMENT: BRING THE EXCITEMENT BACK INTO YOUR LIFE
From health threats to social unrest, since the beginning of 2020 fun and games took the back seat as severe worldly issues took control over the societal driver seat. So, after months of seriousness, you finally reached the point of needing excitement in your life to avoid going stir crazy. And nothing says excitement like a little bit of fun, games and entertainment in Atlantic City!
Spend a few hours here to bring some excitement back into your life:
4. Tropicana Atlantic City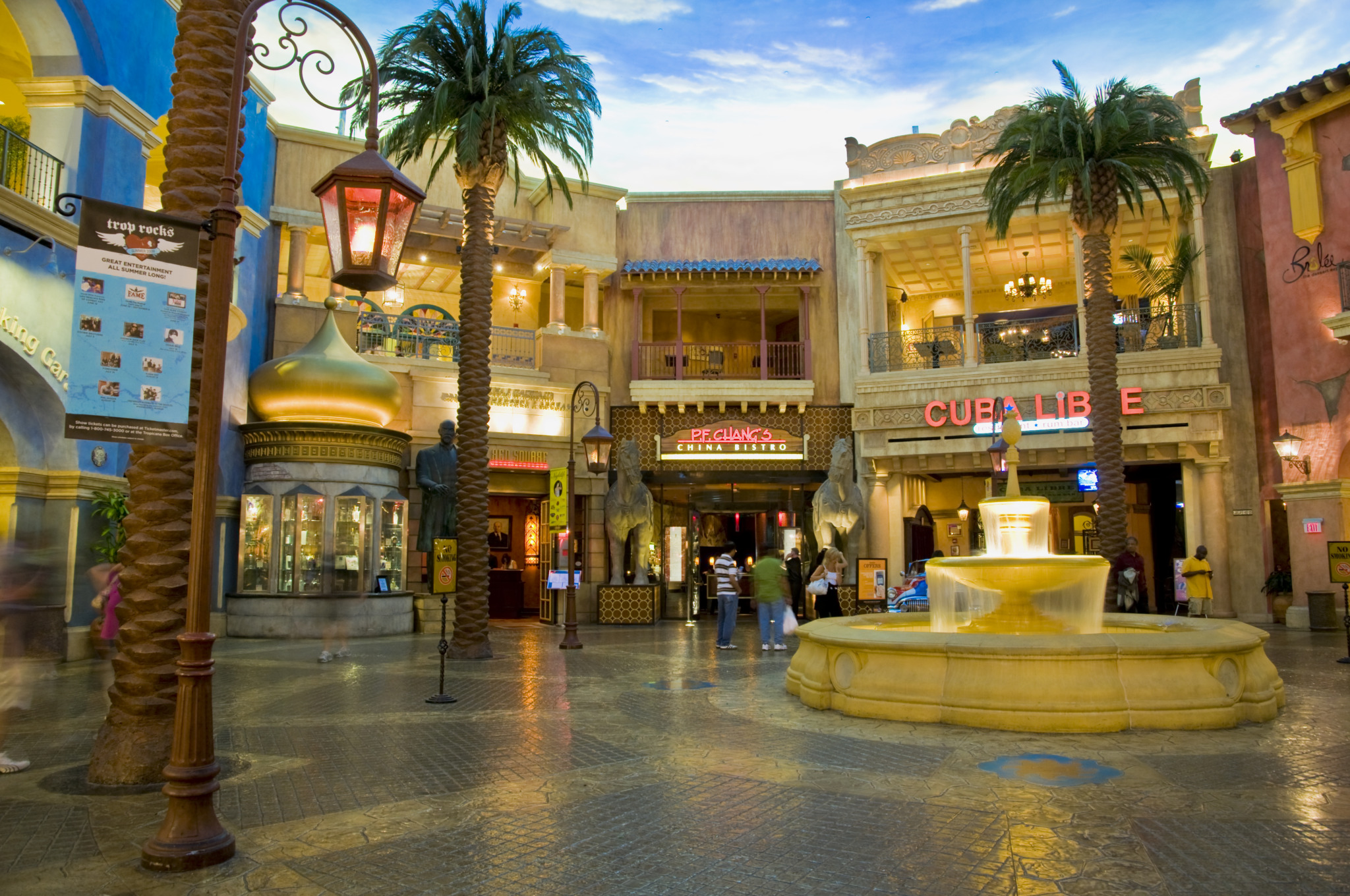 If you want to enjoy everything from slot machines to spas to comedy shows, don't skip a visit to Tropicana Atlantic City.
Tropicana; the 24-hour gamers heaven consisting of endless games, 25 shops, 24 restaurants, 18 lounges and bars, 2 pools, an IMAX Theatre, a spa and various other exciting amenities. Ranking as one of Atlantic City's "Must-Visit" places, the 200,000 square foot entertainment complex specializes in fulfilling and entertaining visitors' diverse interests.
"Tropicana's design and architecture is really like nothing I've seen before. The ceiling looks like the sky and it's all lit up. Like the name entails, it looks like a tropical oasis," Stockton University senior Kristina Schreiber said. "At the Tropicana, I enjoy playing a few slot machines, getting a drink or two from either Wet Willie's—which is basically a place where you can get frozen daiquiri —or Chickie and Pete's and spending time with my friends."
Whether you make a reservation to stay overnight in one of Tropicana's 2,047 rooms and suites or plan a day-visit, your time at this location will not pass unenjoyed.
Address: 2831 Boardwalk, Atlantic City, NJ 08401
Contact: (609) 340-4000
5. Caesars Atlantic City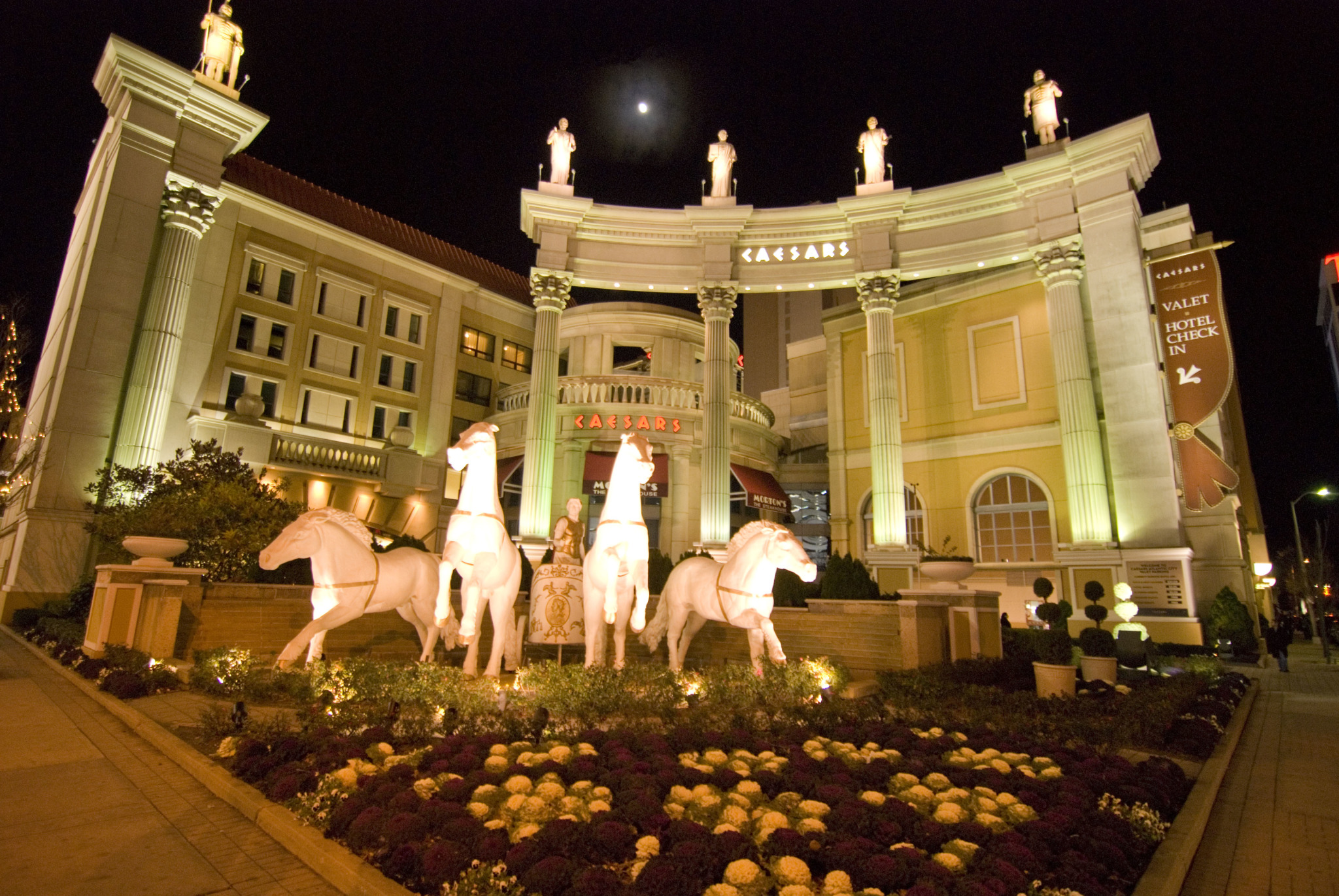 Do you want to know one common thing to always remember about salad, Rome and Atlantic City? You can't forget the Caesar! Only, in Atlantic City, Caesar pluralizes and doesn't add creamy flavor to a salad or govern the Roman Republic. Instead, in the amusement of New Jersey, Caesars Atlantic City presents the perfect combination of comfort, excitement and entertainment to visitors looking to indulge in live performances, upscale dining, top-notch casino games and much more.
As member of the largest gaming company, Caesars Entertainment, the nearly 125,000 sq ft Ancient Roman and Greek themed casino houses over 3,000 slot machines. It provides gamers with an everlasting experience.
Whether you want to enjoy some time in luxury hotel rooms, endless casino games or a nerve calming spa, your emperor awaits you at Caesars Atlantic City.
Address: 2100 Pacific Ave, Atlantic City, NJ 08401
Contact: (609) 348-4411
6. Hard Rock Hotel & Casino Atlantic City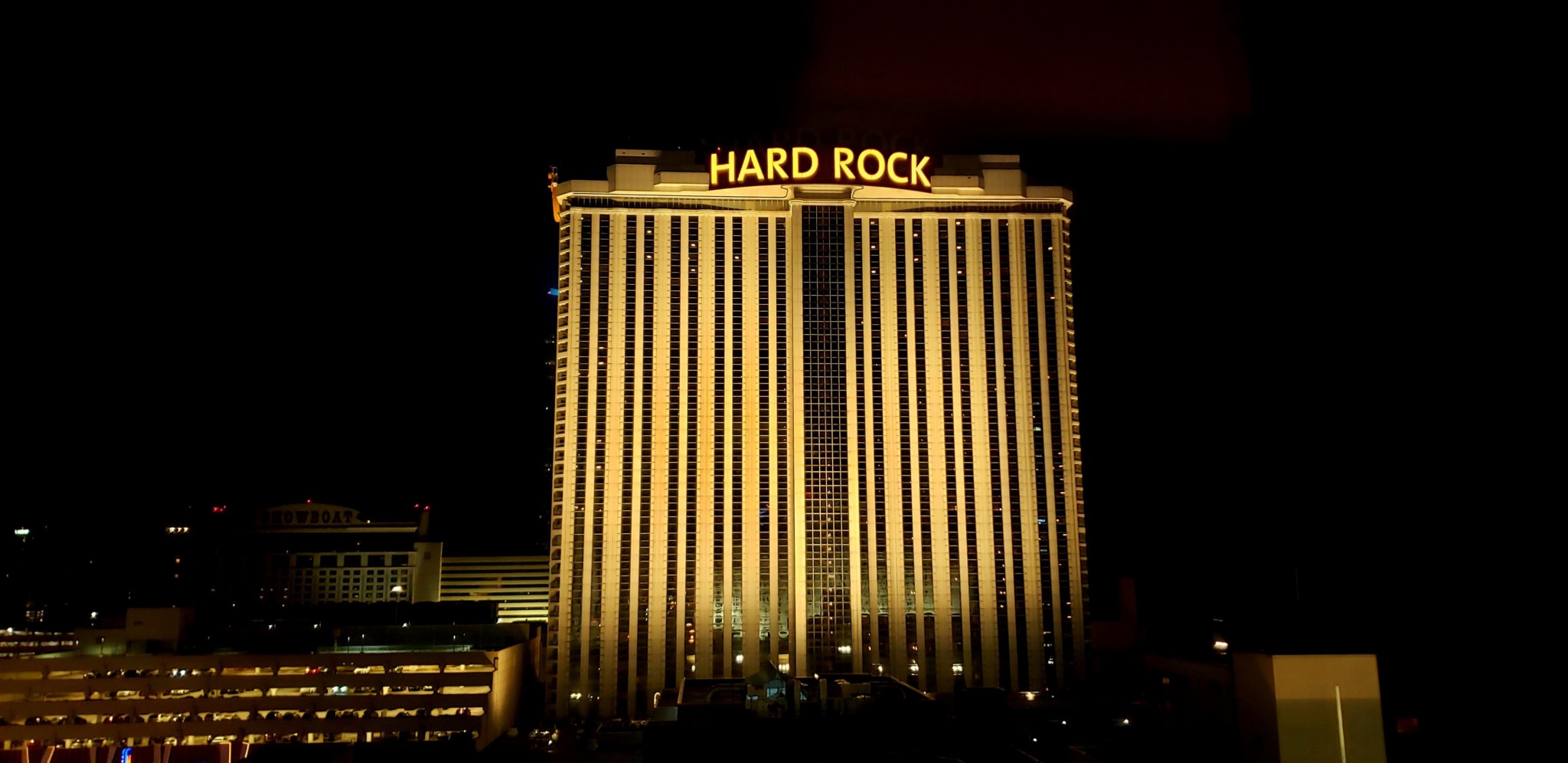 With a casino, nightclub, theater, sports and concert arena, multiple shops, restaurants and over 2,000 rooms and suites, good times lies within the Hard Rock Hotel & Casino Atlantic City.
"The casino is beautiful and big! The bright lights were very eye catching and the slot machines were awesome. I played $2, won $20. Then, I stopped playing because I didn't want to lose it," New Jersey resident Julisia Santiago said. "Once you walk in it was very difficult to leave. All the machines call your name and the people are generous and kind. I would definitely return."
Built on 17-acres on the city's grounds, the Hard Rock Hotel & Casino Atlantic City stands within walking distance of some of the city's most popular attractions, making both its location and endless features the ideal get away to spend the day or a few nights with friends and family. So, grab your adventure buddies and go! Maybe you'll win $20 too.
Address: 1000 Boardwalk, Atlantic City, NJ 08401
Contact: (609) 449-1000
OUTDOORS: SPEND THE DAY AT ATLANTIC CITY BEACHES AND BOARDWALKS
 Shhhh… Listen! Do you hear that? It's the sound of outside calling your name. According to outside, outdoor activities miss your presence. Maybe you should step away for a day to enjoy the good ole outdoors and amazements of mother nature.
Spend a day at these places to answer the call of enjoyable outdoor activities:
7. Atlantic City's beaches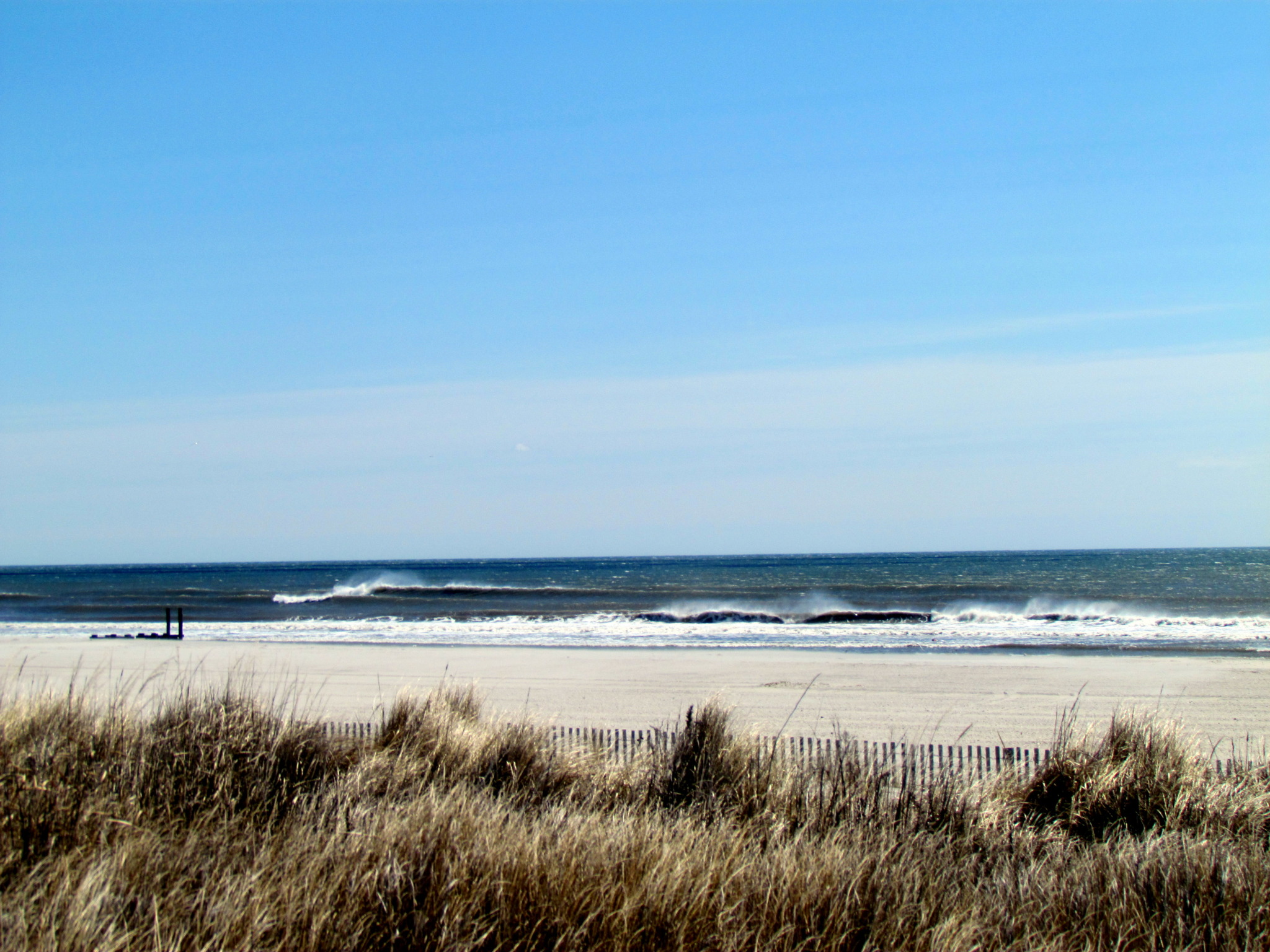 If indoor games and entertainment don't float your boat, the outdoor fun of Atlantic City's beaches will. Whether you want to surf, fish, or simply soak up some sun, Atlantic City's borders includes several spacious beaches of high-spirited waters and caramel glazed sands to meet all your watery, sandy and sunny needs.
While some beaches act as convenient passages to other AC attractions, others, cater to specific water sports and calm crowds. Regardless of your beaching style, the beach of your match awaits you. Come find your perfect beach match and fall in love with the waves of Atlantic City!
"My favorite Atlantic City beach is the Brigantine Beach," New Jersey resident Yusuf Smith said. "It's a beautifully calm beach and the nature there is great too. I'm able to relax and think there while also enjoying a beach day out by the ocean. Last time I went I was able to watch and do some kayaking. It was a rememberable experience."
Ready to create some rememberable experiences of your own? Afterall, since the start of the pandemic your day-to-day experiences may not consist of much to happily remember. So, wave hello to Atlantic City beaches and get ready to dive headfirst into some picture-perfect fun you won't forget!
8. Atlantic City Boardwalk
Embark on the most extraordinary walk of your life on the Atlantic City Boardwalk to fill your mental memory bank with timeless tokens of liveness, happiness and fun!
"My most memorable times on the boardwalk were always Steel Pier Day when AC residents receive tickets to get on the rides. I'd go there with my family and friends, get on rides, eat pizza, ice cream, funnel cake and cheese fries, and look through the shops," Stockton University junior Yamirah Williams said. "I had a lot of fun and made great memories."
Fortunately for non-AC residents, the boardwalk allows AC visitors to make great memories too!
Scroll, bike or roll into the heart of Atlantic City as you breeze across the approximate four-mile-long wooden legendary boardwalk. With ocean views on one side and easy access to everything from restaurants and retorts to hotels and casinos on the other, the boardwalk serves as the sand-eliminating gateway to all the fun of Atlantic City.
But the fun doesn't end there! Not only does the boardwalk act as a sand blocking bridge between the Atlantic City beach and attractions, but it also includes attractions, hangout spots, games, small shops and fast-food restaurants along the walk. Oh, and the best part? Admission onto the Atlantic City's boardwalk will cost you nothing!
Address: 2301 Boardwalk, Atlantic City, NJ 08401
Contact: (888) 228-4748
DINING: YOU CAN'T ENJOY YOURSELF ON AN EMPTY STOMACH
After hours of restlessly enjoying yourself at everything from shopping centers to boardwalks, the desire to grab something to grub on will rise inevitably. From America's most classic meals to the most delicious tastes on Italy, whatever your tastebuds want, Atlantic City can supply.
Bite into these good eats to quench your thrust and pleasure your appetite:
9. Angeloni's II Restaurant & Lounge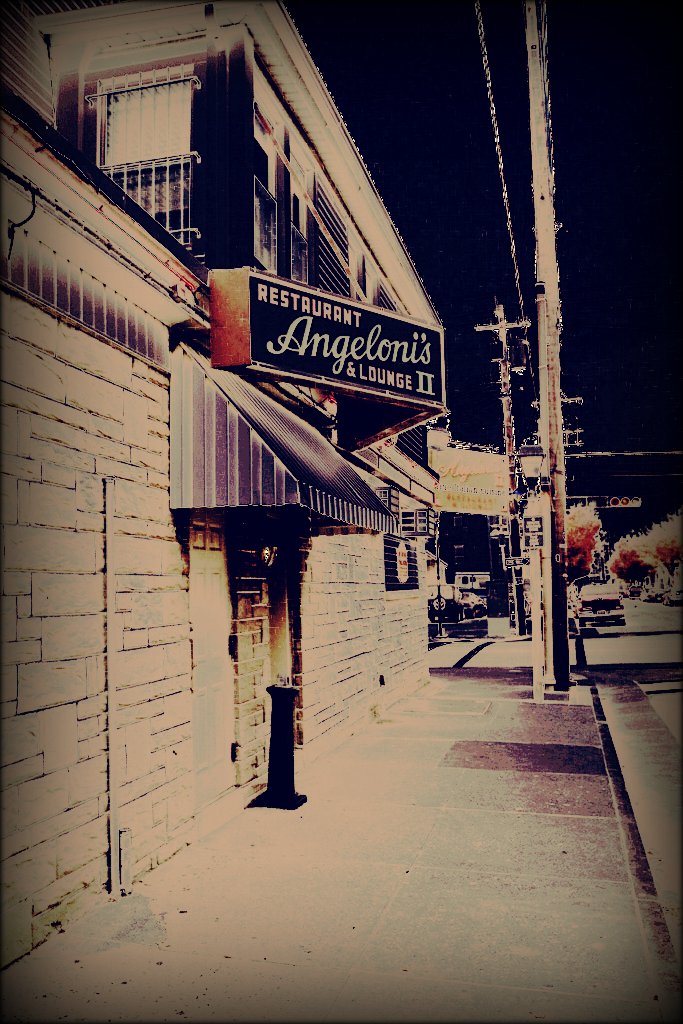 After you spend the day enjoying some of the most classic places in Atlantic City, your stomach will want to enjoy the city's most classic meals. And with Italian American food dominating the city, you must grab a seat at Angeloni's II Restaurant & Lounge.
From the old school interior design to the menu, at Angeloni's II Restaurant & Lounge you'll experience one the best family owned and operated high quality Italian American classic cuisine restaurants in Atlantic City. So, order yourself a mouth-watering classic or new age Italian dish with a glass of wine from the restaurant's large wine catalog, including a wide range of domestic and international wines and lounge until your stomach fills up!
Address: 2400 Arctic Ave, Atlantic City
Contact: (609) 344-7875
10. Angelo's Fairmount Tavern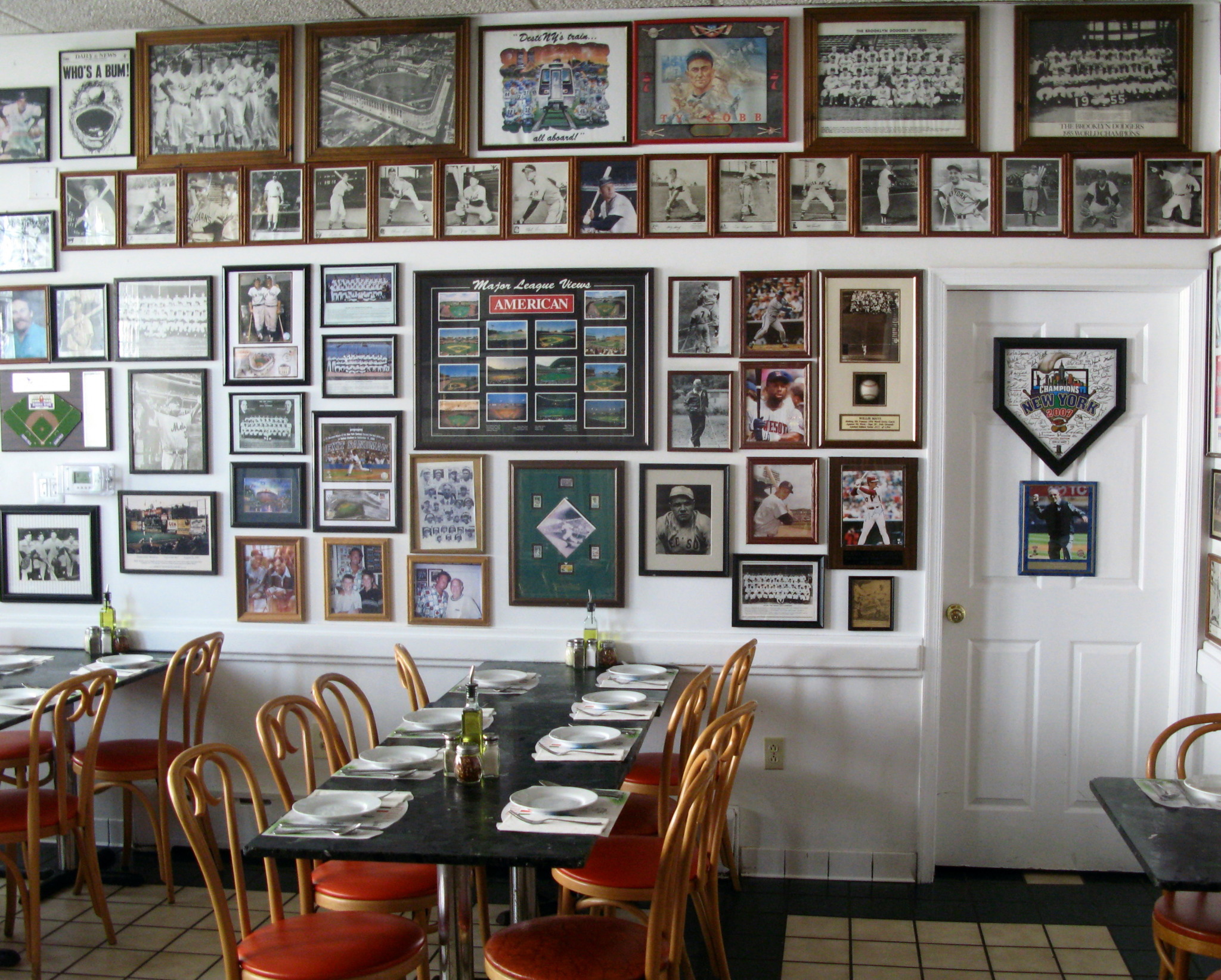 From pizzerias to cafes, Italian food joints populate just about every town and city in the Garden State. However, something about the chef's flavorful magic in some Italian kitchens across the state stir up more tasty foods than others. Including Angelo's Fairmount Tavern in Atlantic City.
Whether you want to dine indoors, outdoors or DoorDash with generous servings of traditional Italian food and wines, Angelo's Fairmount Tavern got you covered! This family style and ran restaurant will fulfill your tastebuds' food-deprived cravings with everything from juicy steaks and seafoods to flavor-packed pastas. Just come in, take a seat and get ready to explore Italy in every bit and sip.
Address: 2300 Fairmount Ave, Atlantic City
Contact: (609) 334-2439
A visit to any of Atlantic City's top 10 shopping centers, attractions, outdoor amusements or dining locations will bring you all the excitement your post-social-normalcy-life needs.
But remember to put everyone's safety first during every amusing visit. Safety first, fun second!