Even though there might not be anything on your LinkedIn page to land you in prison, your page could still use an upgrade to land you that great internship or job you've been pining over. If your skills include expert procrastinator and Facebook wizard, you might want to rethink making your social media pages public to possible employers. While having a LinkedIn page ensures some professional status in today's job market, don't let your profile fade into the background while potential employers scroll by looking for someone else who stands out. Sometimes, people make common mistakes seen on LinkedIn without even realizing. After a quick editing session, you'll feel confident to include your LinkedIn profile in your job application.
1. No Photo, No Clicks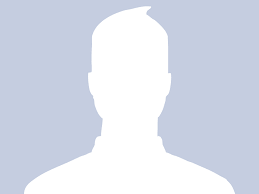 I'm not someone who likes random strangers knowing what I look like, so I decided to not upload a picture when I first joined LinkedIn. When I visited the career center earlier this year, advisors told me that employers are much less likely to click on someone's page if they don't have a picture. If they can't see your smiling face on their computer screen, odds are you won't see theirs in the interview room. So get over any hang-ups you might have and post a professional picture of yourself.
2. Avoid the "Cute" Picture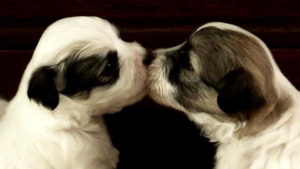 We all know not to choose a picture of yourself partying during spring break in Cancun, but there are ways a picture can still be inappropriate for LinkedIn even if you're not holding a margarita. The photo you took with your boyfriend at your sorority formal might be adorable, but it's better suited as a Facebook profile pic that your friends can comment on. And, as much as I love seeing pictures of people's pets, having your dog and you cuddled up as your avatar screams big mistake.
3. Just Putting "Student" in the Description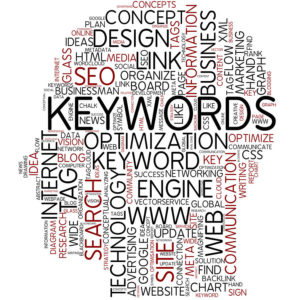 After setting my description as "Student at American University" on my LinkedIn, I was told that this legitimate info made me look generic. Even if you don't currently have an awesome internship position, you can put something like, "Past Intern at the White House," which shows that you do have something on your resume worthy of consideration. Don't discredit that Starbucks gig. "Barista at Starbucks" gives the appearance of having a life outside the classroom and some applicable work skills, which are near and dear to a prospective employer's heart. "You want a keyword-rich summary that gives insight to who you are and what makes you intriguing," said a career advisor at American University Felicia Parks. So if you want a journalism gig, try to include words like "communications" and "editing" that an employer will immediately take into account.
4. Don't Connect Your LinkedIn to Twitter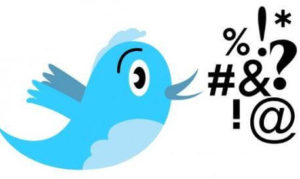 Apparently you can now connect your LinkedIn with Twitter, so your tweets appear on LinkedIn. Who thought that sounded like a good idea? Make sure your LinkedIn and Twitter are not connected unless you want your LinkedIn account flooded with snarky live-tweets of the presidential debates and cat memes. Can you say "unprofessional"?
5. Hardly Ever Checking LinkedIn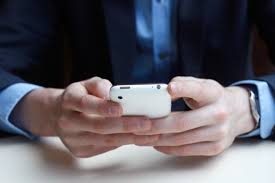 I must plead guilty to this one; I probably go on LinkedIn once a month. However, if I were truly being honest with myself, I should probably check the site every evening, when I go through my other social media accounts. Yeah, LinkedIn has that aura of work that we hide away from when checking our other social media sites, but the ease of the platform gives us no excuse. You might miss out on that job posting, or miss "liking" a connect's new position announcement. While "favoriting" a tweet on Twitter gives you personal satisfaction, a simple "like" on LinkedIn could land you a conversation with a possible employer. "I just think of it as another social media site," said American University junior Lea Silverstein. "I want to work in education, so LinkedIn sometimes doesn't seem that relevant. But it's still good to have so future employers can find me after an interview."
6. Being Too Humble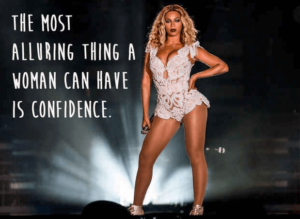 If you land an internship, update your status immediately. Think of LinkedIn as your stage, and you just happen to be Beyoncé. Got into grad school? Great, post it on LinkedIn. A little bit of bragging is a part of the culture on this site, so switch your notifications to "on" and let the employers come to you.
7. No Skills?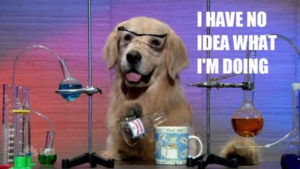 The "Skills" section exists for a reason. You've got a skill, she's got a skill, everybody's got a skill. American University's Career Center recommends you choose at least five skills to list on your profile. While almost everyone in our generation knows Microsoft Office, the amount of times I've seen that listed as a job requirement made me include it in my profile. If you spend all your free time on Instagram, list "social media" as a skill. You never know—you might end up monitoring the Instagram account for National Geographic. "You want employers to see that you're passionate about that field," said Parks. If you don't have relevant experience or skills for the job you want, Parks recommended instead describing a class project you've completed requiring that skill's use.
You may be begging your former employers for written recommendations right now when you should be spending your time landing the same acclaim for your digital LinkedIn resume. You can either send your professor or manager a request on LinkedIn, or have them write it the old-fashioned way and then upload it to your profile. That way, you don't have to scramble to get a letter of recommendation for an interview when your bosses approval right on your LinkedIn account. And you don't even have to wait for employers to come to you. "When I was starting a Jewish, LGBT space, I did a search and found some really cool professionals in the queer, Jewish world," said AU junior Jenna Shaw. "I got in touch with one and found a mentor."
9. Stalking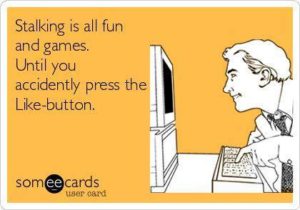 Unlike other social media sites, with just a premium account, you can easily tell if someone viewed your LinkedIn profile. "I thought LinkedIn was the same as Facebook," said AU senior Grace Chong. "But people can tell if you're stalking them." This means you must be wary of checking your ex's profile every day to see if they landed a job yet, it just might come back to haunt you. Likewise, continually visiting the profiles of people you want to work for can come off as creepy. We get it; you're interested. Don't risk a possible job offer by cyber-stalking the entire office.
10. General Negativity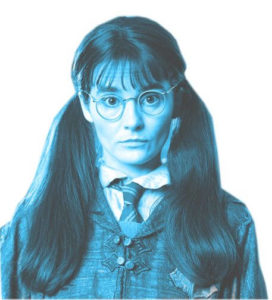 Posting complaints about employers, professors or classmates ranks as an absolute "no no" in LinkedIn decorum. First of all, no one cares if your manager always makes you work the morning shift or your professor gives boring lectures. More importantly, a potential employer will think that you'll just bring those same bad vibes to the office if you're hired. Save the complaints for your journal at home, and keep it strictly professional on your LinkedIn profile.