Since the final season of Parks and Recreation wrapped up last January, many NBC Comedy fans are facing their first holiday season without their fictional squad by their side. In addition to the ending of Parks & Rec, us loyal fans have lost comedic classics including The Office, 30 Rock, Friends and Seinfeld. Whether you're a struggling addict, or have a friend experiencing withdrawals, we have the top 10 gifts for NBC Comedy's biggest fans to help survive the harsh winter ahead.
1. Ron Swanson Ugly Holiday Sweatshirt
An Ugly Swanson X-Mas Sweater: the thing you didn't know you needed until you knew it existed. Seriously, this snazzy ensemble is perfect for those who fangirl over the famous mustache. Rock your fave Libertarian at all your holiday parties, or anytime to be a bad-ass on a daily basis. Always embody your inner Scrooge with this new seasonal uniform.
2. Treat Yo Self Robe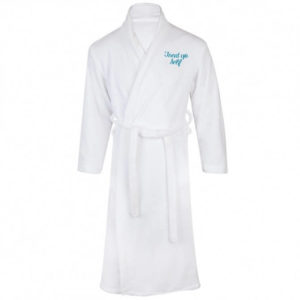 Finals are over and the holidays are here—that means one thing: TREAT YO SELF. Get fancy without sacrificing your comfort in this beautiful robe. While this ensemble is a little pricey for a college budget, it's the same price as a Snuggy—with an extra dash of class. Tom and Donna would be proud (and maybe even skip work at the Parks Department and join you on a couch in Pawnee).
3. Li'l Sebastian Stuffed Animal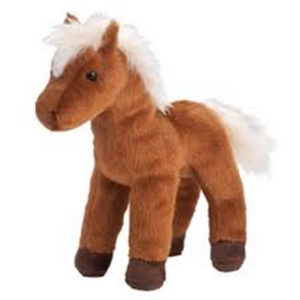 Li'l Sebastian needs no introduction. Although we had to say goodbye to the li'l legend back in season three of Parks &Rec, bring back the love with a stuffed replica. Not as good as the real Sebastian, but you know, taxidermy is often frowned upon. Cuddle up with him when bae is MIA; we promise there'll be no horsing around.
4. Knope/Wyatt Campaign T-Shirt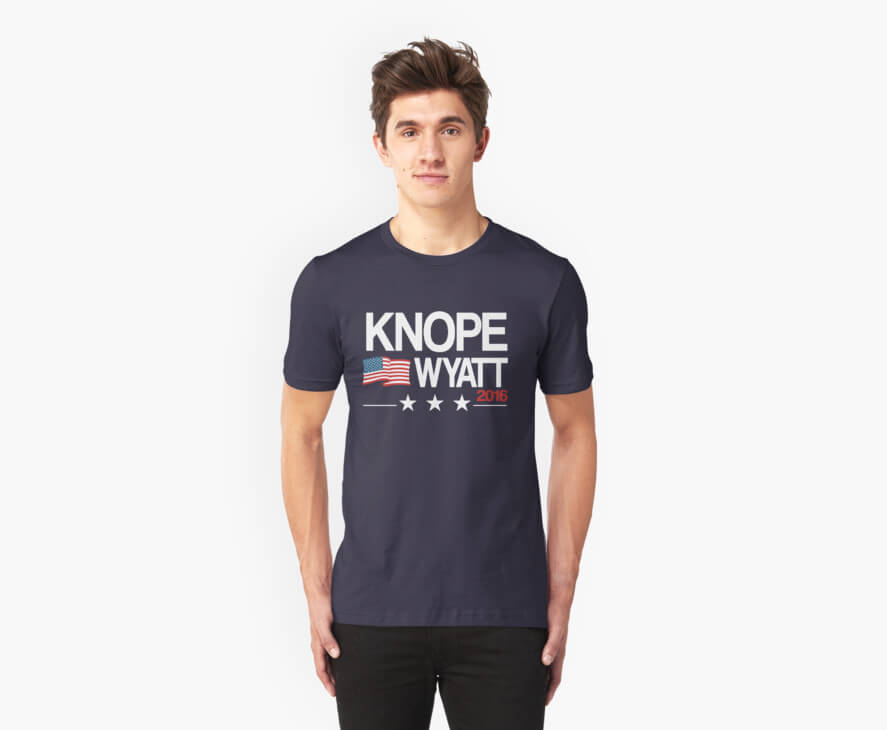 In a sea of Trump and Sanders supporters, all Parks fans know who's really the future POTUS. Get a Knope/Wyatt campaign tee for the political prowess in your life. This power couple took over NBC, so why not the USA? With the upcoming election, this little number is sure to get a lot of air time.
5. Pam's Workplace Watercolor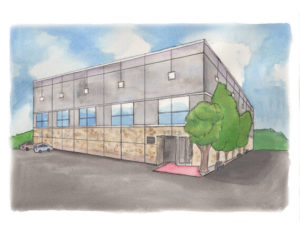 Give your NBC lover their very own Pamela Beesly original. Hang the watercolor masterpiece up in your dorm, apartment or house when you're at home and missing that soft, office ambiance. While it's not very useful in everyday life, the nostalgia factor has us balling our eyes out. Soon you'll be rearranging all your furniture to try to achieve that same Office Feng-Shui.
6. Personalized Dundee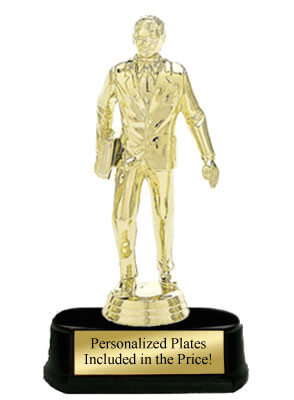 Reward your #1 friend with their very own Dundee. While this doesn't do much but sit on the shelf, isn't that enough? Plus, it's great décor for office space. Bring it to work to know who is the #1 Office fan of the workplace. The collectable original is a bit on the pricey side (up to $80), but with a little creativity you can tailor any office award into a personalized Dundee (whitest sneakers, anyone?).
7. Tina Fey Candle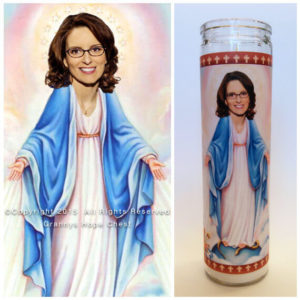 For those of us who follow the religion of Tina Fey, honor her faithfully. Light a candle for some extra-awesome sauce ambiance while enjoying your night cheese. Make it a nightly ritual, or save it for special occassions. Either way, there ain't no party like a Liz Lemon party. Yes to staying in more.
8. Liz Lemon Pillow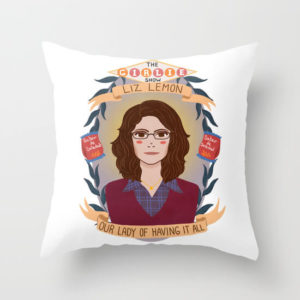 Decorate Liz's most prized piece of furniture: the couch. Watching The Girlie Show without the Lemon pillow won't really make sense anymore. Bonus: the pillow is on sale, so our Lady of Having it All will surely be impressed. Throw it anywhere to make all your friends say "I want to go to there," guys and girls alike.
 9. Friends Fleece Blanket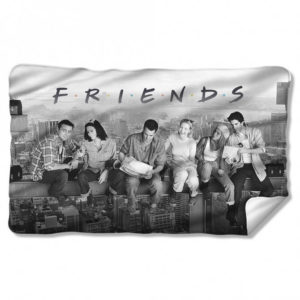 When you're missing your real life friends over the holidays, get cozy with your favorite on-camera squad. This blanket is the perfect addition for that 10-season Netflix binge. Not only is the fleece material comforting to the touch, it'll soak up all your tears as you cry. Spend your winter break productively watching "We were on a break" reruns with Rachel, Ross and this fuzzy friend.
10. "No Soup for You" Mug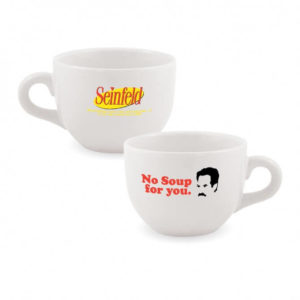 Have all the soup (or coffee, or cocoa, or tea…) you want with this beauty. Pretend you're sitting in Jerry's apartment, chatting about what nonsense George is up to. Bring the mug to your favorite local café to save a paper cup, and maybe bond with that cute barista over your love of the show about nothing.