Congrats! Welcome to Cornell University, home of the Big Red. If you've just been accepted, you're in for a wild ride of endless inclines, exhausting all-nighters, and fuzzy moments of laughter and comradery. Your next four years at Cornell will be the best four years of your life. But, to truly experience all the thrills and throes that this school has to offer, you have to go through your freshman year the right way. Freshman year is an experience like no other. Living on North Campus with every other freshman creates a unique first-year experience that can't be replicated — one that comes with a few rites of passages that every freshman must encounter.
Check out the top 10 freshman rites of passage at Cornell.
1. The absolute chaos of Move-In Day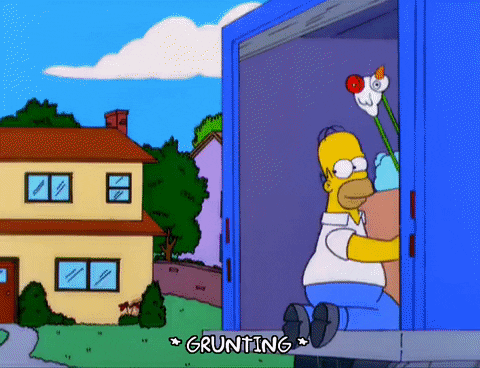 When you step onto Cornell's campus for the first time as a new student, you may expect to immediately feel a sense of relief, an affirmation that you belong. Beware — instead, you are likely to be swaddled by an entire campus buzzing with stress and chaos. It is Move-In Day. Between arguing with your parents in front of your new floormates and lugging an entire cart of belongings across North, Move-In Day has no shortage of stressful moments. Your first official day as a new student will be marked with beads of sweat across your forehead, sore calves from your first experience with Cornell's inclines, and awkward encounters in the elevator with your new RA. Romantica Tan, a freshman at Cornell, recalled her Move-In Day: "The elevators were so backed up and Move-In Day was so stressful. But all the helpers were super nice and handled everything well, as long as you follow what they say. They saved so much time and energy!"
2. The trek to Collegetown during O-Week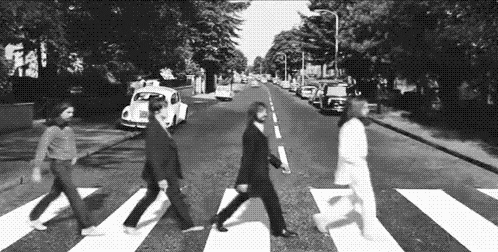 This is an important one. O-Week. Sure, it's a crucial time for freshmen to feel more at home and comfortable on this new campus. But more importantly, O-Week is known for its parties. Orientation Week is the first time all freshmen on campus are living without any adult supervision. It's just you, your new friends and the endless parties in Collegetown. During this week, freshmen become all too familiar with the long, winding path from North Campus, through the Arts Quad, down Ho Plaza and into the bustling nightlife of Collegetown.
3. The infamous RPCC Sunday Brunch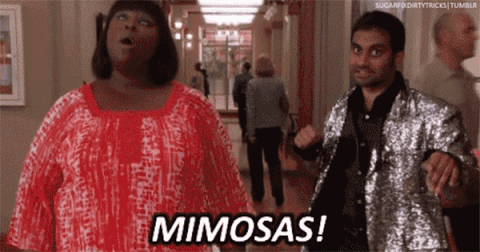 There are endless debates over whether RPCC or Appel is the superior North Campus dining hall (it's Appel). But, the one area where there is a clear-cut, universally acknowledged winner is Sunday brunch. The morning after hedonistic Saturday nights out, every freshman on North Campus drags themselves out of bed and walks the three flights of stairs up to the RPCC dining hall. Dim sum, custom pancakes and an array of breakfast pancakes line the counters of RPCC; it's become a freshman tradition to indulge on these delicacies while attempting to recover from the Sunday morning hangovers. "RPCC's Sunday brunch made North Campus into a community for me. There's just something about seeing everyone in sweatpants and baggy clothing eating the unhealthiest foods possible," Cornell University sophomore Lei Rabeje said.
4. Your first hike up the Slope
Your first few moments at Cornell are bound to be hard on the legs. Ithaca is essentially composed of inclines; hills dominate every inch of the Big Red campus. By your first two weeks at Cornell, you should already be developing the signature "Ithacalves" that distinguish every Cornellian. But, there's one incline in particular that you'll never get used to: the Slope. Libe Slope is the notorious hill connecting West Campus and Central Campus. It's one of the institution's iconic landmarks, but for any student that's had to rush to a class from West Campus, there's no worst torture than the practically vertical Slope. Lucia Liu, a Cornell junior, reflected, "Cornellians are known for getting 'Ithacalves' when walking up the Slope. I would always try to figure out the fastest, easiest path to get up. Honestly, though, the Slope is the iconic image of Cornell and it's nice to take a moment to appreciate its beauty."
5. The first Ithaca winter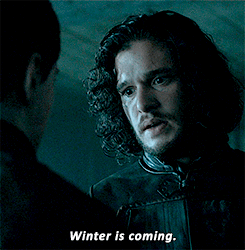 Ithaca winter hits hard. No, it's not just cold during the winter months. It's a freezing, frostbite-inducing season of slippery black ice and never-ending downpours of snow. Oh, and not to mention, winters in Ithaca practically last from October to April — literally half the year! To survive winter, you'll have to sport a minimum of four layers, cover every inch of exposed skin and traipse carefully across the snow-covered grounds. At the same time, Ithaca winters provide the most beautiful backdrops when walking to class. "Being from Chicago, the weather wasn't as much of a temperature shock for me. But I was surprised by how pretty winters in Ithaca were!" recounted Cornell University sophomore Lindsey Williams.
6. Your first all-nighter in the Cocktail Lounge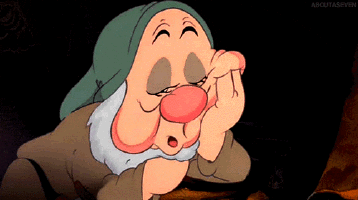 Cornell can be a lot sometimes. Once prelim season starts, it doesn't end until we find ourselves in the midst of finals. Juggling essays, studying and extracurriculars can be way too much to handle, and there are bound to be nights when sleep seems impossible because there are so many other things you could be working on. All-nighters are ingrained in Cornell culture — but an all-nighter isn't done right unless it's in Uris Library's Cocktail Lounge. The Cocktail Lounge, which was recently renovated, is open for Cornell students 24/7 and is essentially the hub of all-nighters.
7. Skip your FWS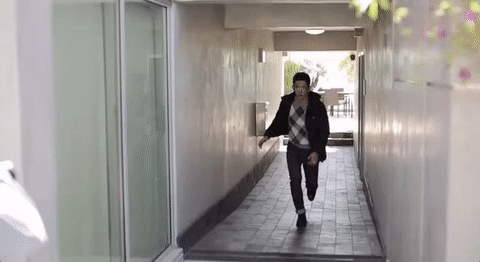 Practically every Cornellian has experienced an FWS, or a First-Year Writing Seminar. These seminars cover a vast number of esoteric topics, from "Always a ReMix: American Champloo" to "Existentialism in Anime." However, even if you find a topic that you enjoy, attending your FWS always feels like a chore. Typically, your FWS is a mandatory graduation requirement, not a class that you take for actual learning. But don't worry, if you're ever really not in the mood, just skip your FWS every once in a while. After all, everyone else does.
8. Miss the TCAT right before a class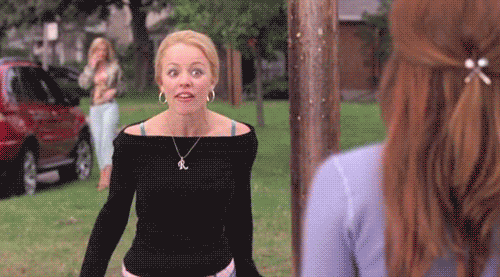 All freshmen receive free annual passes to the TCAT, Ithaca's bus system. It's natural, almost instinct, for freshmen to depend on the TCAT throughout their first year at Cornell. Who wants to tirelessly tread through campus when there's a free, convenient channel for transportation? Well… that's what you'd think. The TCAT, however, seems to operate on its own schedule, completely disregarding the bus times advertised on its app. It can come way too early, twenty minutes late, not at all — anything but on time. "The app can be so unreliable. You've really gotta be careful and make sure you're in the right place at the right time when it comes to the TCAT," advised Rachel Hercek, a freshman at Cornell University. You'll learn how unreliable the TCAT is once you have to sprint to your next class after missing the bus.
9. Fall in love with Nasties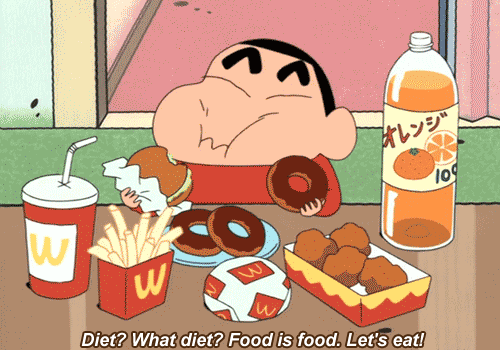 "Nasties is great! Their grilled chicken sandwiches are amazing. We always stay at Nasties until it closes because it's a fun place to see people we wouldn't normally see," explained Cornell University freshman Makaila Lyn. Bear Necessities, colloquially referred to as Nasties, is the convenience store and fast food restaurant that's rooted on the ground floor of the Robert Purcell Community Center. It's one of the main social hubs for freshmen. You might find yourself among the stumbling, inebriated bodies in the chips aisle on a Saturday night. Or in one of the gigantic booths, uncontrollably laughing along with your new friends. Either way, you'll find yourself in love with Nasties — its late closing times, personal pizzas, proximity to North Campus, and sense of community.
10. Actually read through a Denice Cassaro email, at least once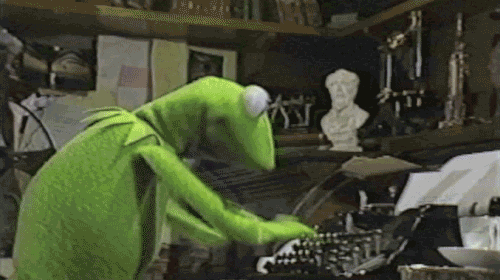 Denice Cassaro: professionally, the Assistant Director of Campus Activities. But on campus, she's famous for being the woman behind the emails. Every single week, Denice Cassaro appears in your inbox — in the form of a brightly colored, Comic Sans update on every campus event going on for the week. Typically, these lengthy emails are way too much to actually read. But there will come a day where you're dying of boredom and a notification from the Denice Cassaro pops up. And maybe this time, you actually click on the notification, scroll through the entire email, and actually read her message. It'll be one of the most memorable days in your Cornell experience.