No greater simple pleasure exists than curling up in bed after a never-ending day of 8 a.m. lit classes, econ study groups and bio pop-quizzes. Why not choose
a duvet that reflects your individuality
and keeps you comfy? Missing your childhood pet? We have a duvet for you. Wishing someone made a duvet to let people know you don't play by society's rules? We found it for you. Looking to feel a little more grown up? Guess what? We have that covered, too. In fact,
we covered everything
. So when you head back to school this fall, snag one of these duvets to ensure your bed remains the safe haven you need this semester.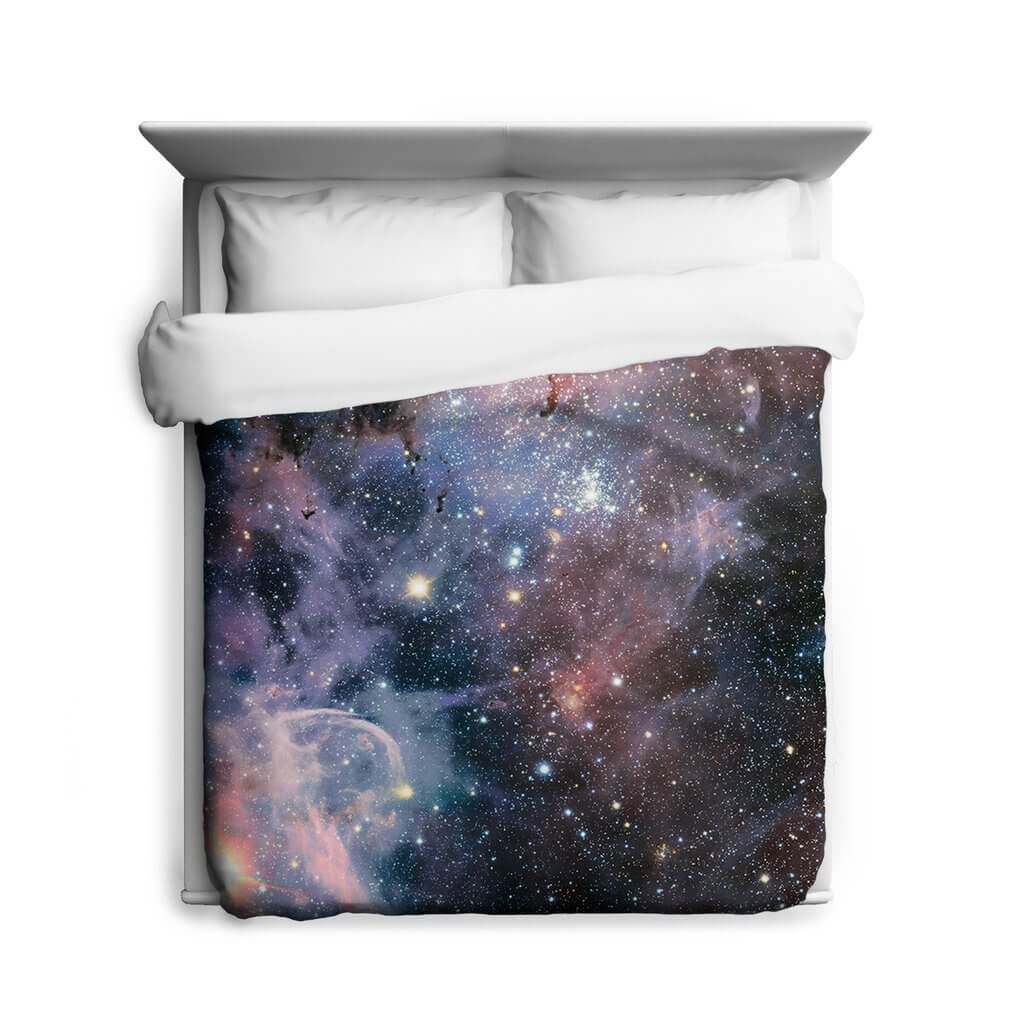 Literally (and figuratively) float into a dreamy sleep with this Carina Nebula duvet cover. After all, who can stress about midterms down on earth while sleeping in the Milky Way? When you wake up from your out-of-this-world slumber beneath the constellation in the southern sky, you'll be ready to reach for the stars and dominate anything earth throws your way—and hopefully have awesome alien stories to tell fellow earthlings.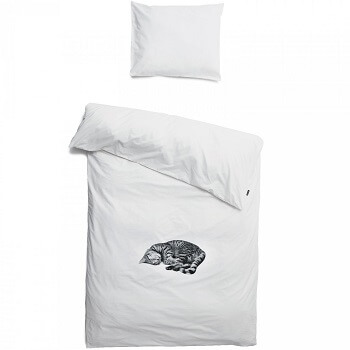 Do you curse dorm rules daily for not letting you take Mr. Snuffles to college? Try this duvet cover and have a furry friend curled up at your feet (you can choose to buy a dog OR cat version). While the comfy fabric won't quite match up to your canine or feline, it will make you miss them a little less. "It sounds stupid, but this duvet helped me not miss home as much. Leaving my kitty at home was the hardest part of going away to college, so being able to look down and see a cat at my feet when I was studying for history was really nice," said Oregon State sophomore Lily Grant.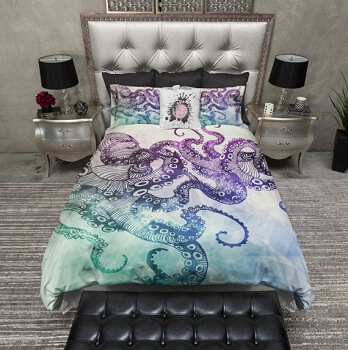 Whether you dig artsy vibes or hear the call of your name amidst ocean waves, this watercolor octopus duvet will increase your bedtime excitement by eight. The cool color scheme compliments any dorm accoutrements (have you ever tried to design a room around a bright yellow or harsh red? Not easy). Another benefit? The duvet won't make you overheat during those blistering summer nights. Say goodbye to kicking off the covers in the middle of the night and hello to your new favorite eight-tentacled friend.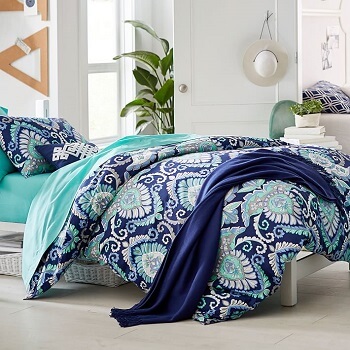 Change dominates such a large portion of our lives, so why not buy a duvet that offers versatility? Solid teal on one side and patterned on the other, this PBTeen duvet cover enables you to express your personality and adapt to the changing seasons. "In the winter it's great for burrowing under when the dorms' heat is on the fritz and during the summer its material is really nice for keeping cool if you sleep on top of it. Also, if you're me and you spill stuff all the time, the cover comes off really easy for washing," said University of Michigan senior Emily Santini.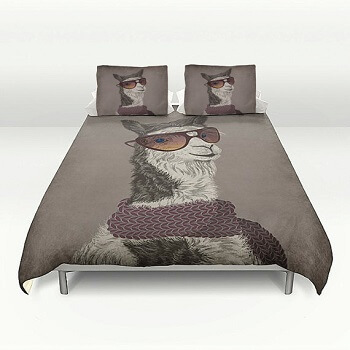 You already have the square frames, thrift-store fashion and super-secret record collection. The last thing to add to your assortment? This Hipster Llama duvet. Just in case your patterned socks and decorative scarves didn't make it blatantly apparent, this duvet will scream hipster to anyone who walks in your room. The sunglasses and scarf-wearing llama displayed proudly on your bed might garner some questioning looks from your visitors, but you never bought anything to please everyone else anyway.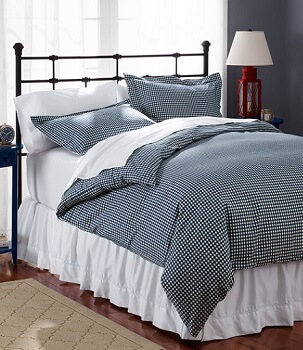 After trekking through a blizzard attempting to hurry back from your Poli-sci discussion, you'll be dying to bundle up in this warm and cozy flannel duvet cover. "Michigan gets really cold during the winter, and even though my dorms were heated, it wasn't always enough. This flannel is unbelievably soft and helped fight off the draft coming from the dorm windows," said University of Michigan senior Will MacFarlane. The only downside? You'll never want to leave your bed.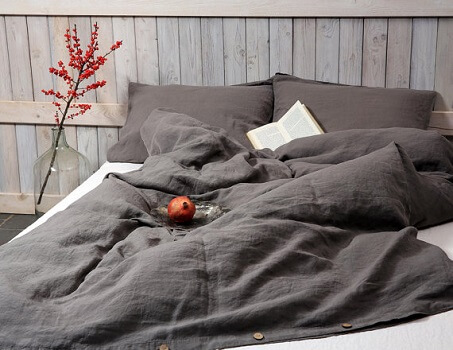 You rock a cool and sleek style, so buy a duvet that does the same. The linen graphite duvet cover from Etsy offers a handmade and eco-friendly treasure for your bed. If the price makes you wary, rest assured that this dark gray duvet transfers flawlessly to adulthood (not to mention you're helping Earth). Don't worry about purchasing a new duvet once you graduate—this one has your back.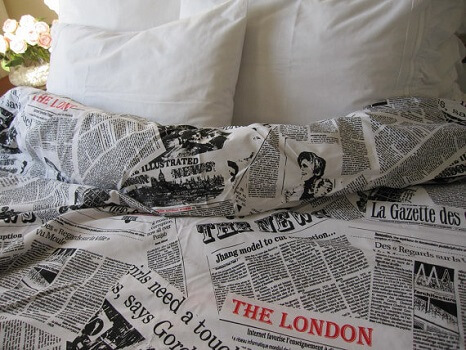 English, History and Political Science majors, gather around. This literary duvet was stitched together specifically for you. Read up on the world's current affairs while cuddled up in your lofted bed. We can't promise the accuracy of the news, but we can promise that the reading material will keep you occupied for hours. AND the duvet comes in Twin XL, meaning your covers won't awkwardly stop three inches before the end of your mattress.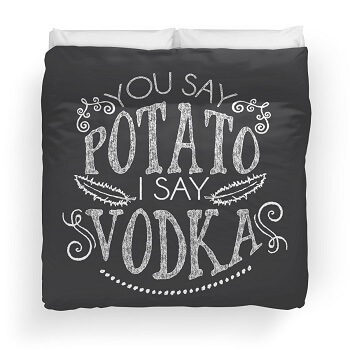 Best to hide this duvet from your RA for a little while. At least until they get a chance to know you and see that this duvet reflects your whimsical personality (not your budding alcoholism). The printed phrase poses as an instant conversation-starter and laugh-inducer, this duvet will make befriending fellow students on move-in day a breeze. Everyone will love your outgoing personality and you'll score an automatic invite to all the on and off campus parties. All due to a sweet duvet.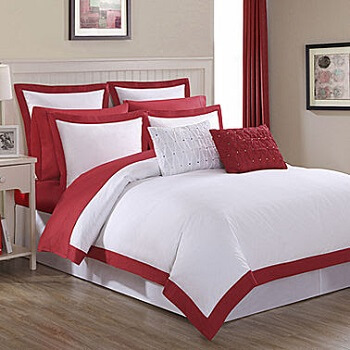 As much as we hate to admit it, we gotta grow up sometime. What could be more adult than buying a classy duvet? "As much as I love my childhood Pokémon-themed comforter, I think going to college calls for something a little more grown up. I like that this is something I'm not embarrassed for friends or dates to see if they come over," said UC Santa Barbara junior Ricky Harris. Ditch your old cartoon faves and snag this two-toned duvet to prove to the world that you have reached full-adult status (and then watch those cartoons in bed when no one's watching).
[tps_footer]
Even More Duvets for Sweet Dreams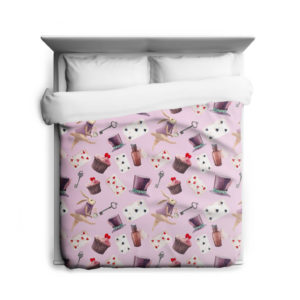 $89.99
Gone with the Wind Duvet Cover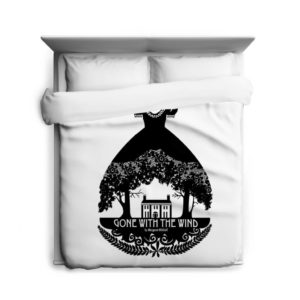 $89.99
Pride and Prejudice Duvet Cover From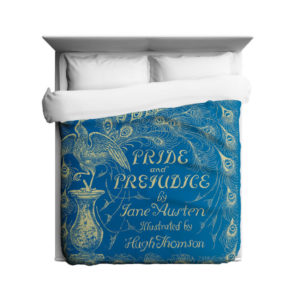 $89.99
[/tps_footer]