Also written by Ronnie Cohen.
Long gone are days when teachers passed out ancient, three-pound chemistry books on the first day of class. Say goodbye to the excitement of opening the front cover to see if you know the person who previously "owned" the book, or if there are any weird doodles hidden among the pages. In college, you get to keep those books, but it will cost you your soul and two months rent. At least you get to sell them back…for a quarter of the price. Unless you have an unfortunate professor who forces you to buy the mediocre book he wrote himself (seriously dude, $70 for a glorified syllabus?), check out this arsenal of websites that will leave you with money in your pocket at the end of the semester. Goodbye chemistry, hello Cabo.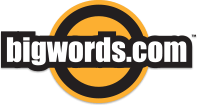 BIGWORDS is like the Google of textbooks. Plug in a title or ISBN and let the website do all the work. BIGWORDS scans dozens of textbook retailers to find the cheapest option. It claims to be 35-45 percent cheaper than competitors and up to 90 percent cheaper than your campus bookstore. You can also search for coupons, promo codes and other discounts to get the best deal out there.