With 8.5 million people rushing around the city, London can seem like the liveliest part of England. Bustling cities tend to attract the most attention–but sometimes a break from double-decker bus exhaust and street-side rubbish is needed. So hop on a train and experience more British culture to add to your London study abroad experience. Don't worry, the city isn't going anywhere.
Pip pip, London, be back soon.
10. Oxford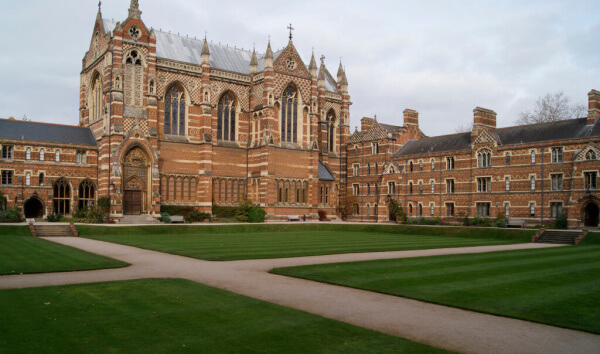 Home to the oldest university in the English-speaking world, simply walking around the city will make you feel like you're in an enchanted fantasy. This is a must see for all Harry Potter fans because many of the settings, such as the Great Hall, were based on Oxford University's architecture. Make sure you don't miss a sight by taking the Pottering in Harry's Footsteps Tour, which is one of Oxford's official walking tours. 50 points for Oxford!
9. Stratford-Upon-Avon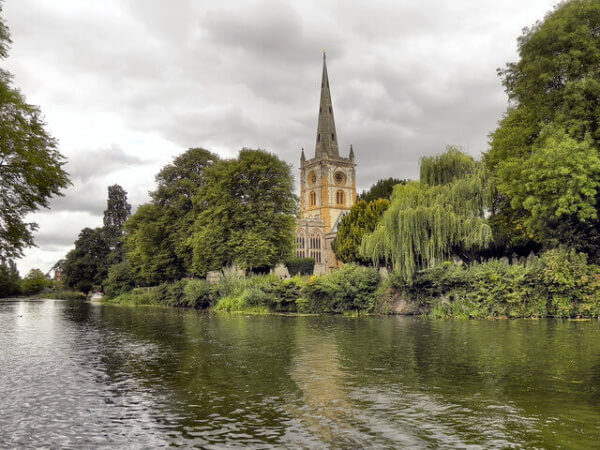 Shakespeare's hometown will overflow literary-lovers' hearts. Visit The Bard's house to say you've touched something once touched by the greatest English writer of all time, and be sure to catch a show at the Royal Shakespeare Theater to honor good ole William himself. "O pub-food! O pub-food! Wherefore art thou?" is what you'll be thinking after the show, so satisfy your stomach at Old Thatch Tavern, Stratford-Upon-Avon's oldest pub that date back to the 1470s.
8. Salisbury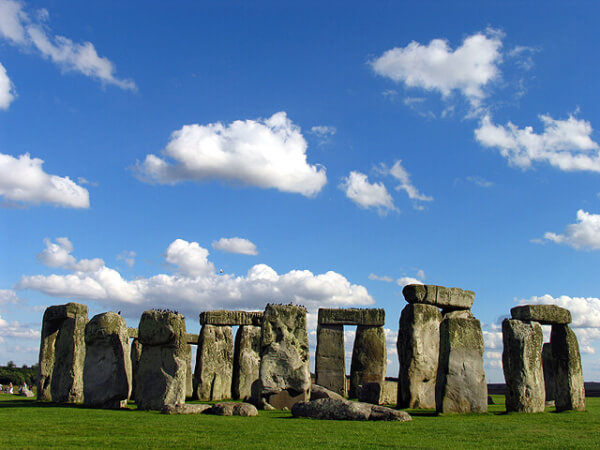 This city could make any history-fanatic's wildest dreams come true. Just nine miles outside the city stands Stonehenge, a prehistoric ruin of massive 4,500-year-old stones that have stumped theorists for years. No one truly knows how or why this monument was built. When you're not frantically analyzing conspiracy theories at Stonehenge, pop in England's tallest 404-foot spire at Salisbury Cathedral.
7. Windsor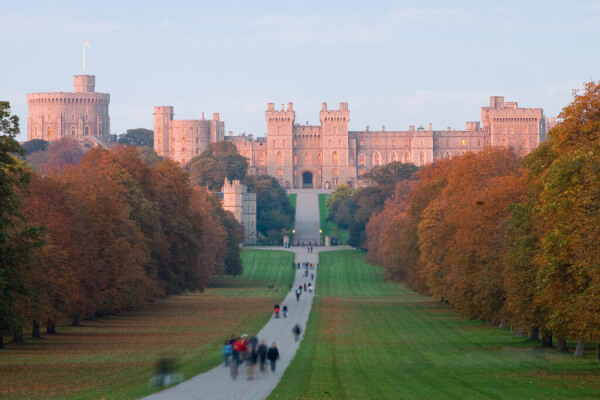 If you're lucky, you'll run into the royal family while on your visit to the world's largest and oldest inhabited castle just 30 minutes outside of London. The Queen usually spends her weekends at this royal palace, but your best bet is to visit in the spring. If your life goal isn't to track down the adorable national ruler, head to Windsor in late August to attend the Windsor Harvest Festival, a festival fit for royalty with hot air balloon launches, mud volleyball matches, beer gardens and outdoor movies.
6. Eastbourne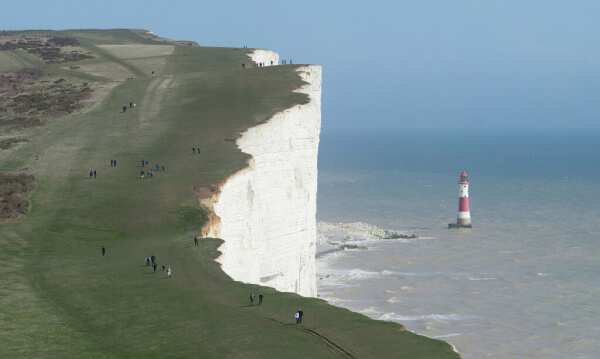 Take a break from your usual London-wear and gear up for a day of hiking near this seaside town. A three-mile hike along the sea will bring you to Beachy Head, the highest sea cliff in England. It stands as part of the longest stretch of undeveloped coastline, offering an adventurous escape away from the hustle and bustle of London. Another six miles of scenic, ocean views will lead you to the coziest seaside café at Birling Gap, situated atop high seaside cliffs. Award yourself for your full day of hiking with fish and chips, an assortment of cakes, hot drinks and more.
5. Cambridge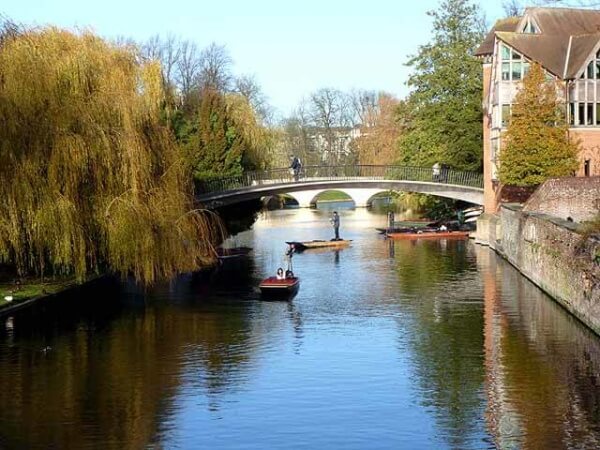 Sport your intelligence-boosting glasses and throw your favorite pieces of literature into your bag for an outing to one of the most prestigious university towns in the world. Explore the campuses on a traditional punting tour amongst the city's picturesque river canals. Afterward escape to the Cambridge University Botanic Garden, AKA a serene oasis to find your inner Zen. If you're too restless for serene gardens or relaxing boat rides, visit Cambridge in the summer during the Cambridge Folk Festival, one of the most renowned folk festivals in the world. When you're not listening to unique performers like the Ukulele Orchestra of Great Britain, attend one of the festival's workshops, which cover subjects like drawing, juggling and tai chi.
4. Bath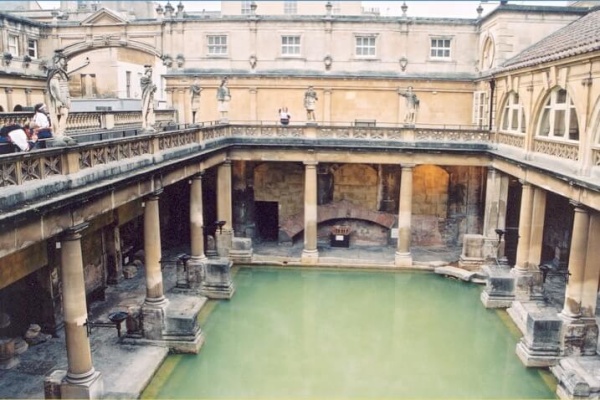 A hilly city two and a half hours east of London, Bath is a charming destination with Georgian architecture that adds to its romantic aesthetic. The city's name comes from its historic Roman geothermal bath. Preserved since 836 BC, this ancient hot spring museum is open to tourists. To top off the experience, the museum's Pump Room overlooks the natural hot spring and serves delicious British desserts like fresh fruit tart and scones with clotted cream. If you're studying abroad during the holidays, head to the magical Bath Christmas Market to shop with a little mulled wine. You're bound to have to have the dreamiest holiday season.
3. New Forest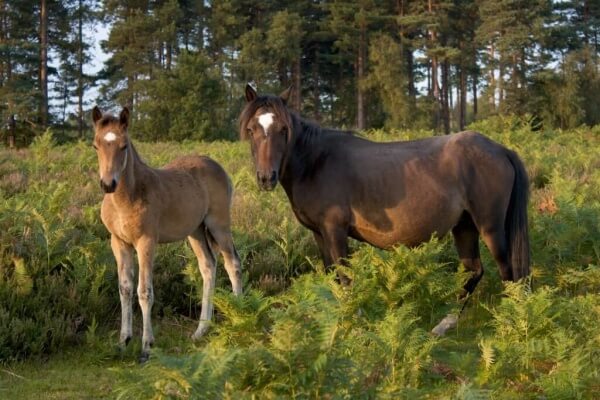 This national park 92 miles southwest of London will have you questioning if you're in reality or a fairytale. Babbling brooks, English pastures, woodlands and 3,000 wild ponies. Nope, it's not a Disney movie. Within New Forest lies Brockenhurst, a quaint village in the heart of the park. There's a bike rental shop right next to the village's train station, so hop on your new ride and gallop amongst the majestic foliage.
2. Brighton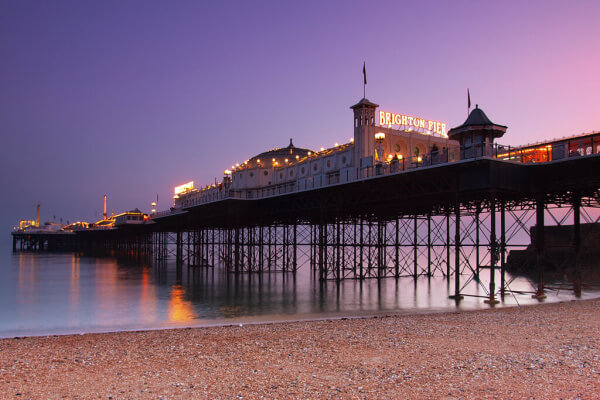 If you smell something fishy, it's this former historic fishing village turned beachside resort town. Brighton boasts the freshest and (arguably) best fish and chips in the UK, especially at award-winning fish restaurant Bardsley's. Order your fish and chips to go and have a picnic on Brighton's beach next to the picturesque Palace Pier. Go in May when the Brighton Festival, the second largest art festival in the UK, is in full swing in this Bohemian, seaside town.
1. Dover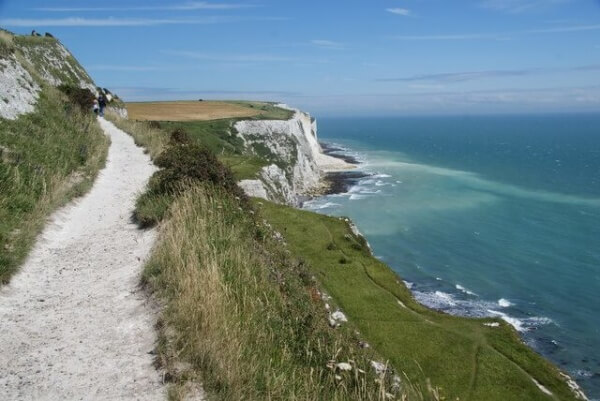 Transport yourself from London's metropolis to what will feel like the edge of the world. Just an hour train ride away, this port town lies on the southeast coast of England. Take a hike amongst massive, white chalky cliffs and see France looming in the distance. For you adventure-seekers, take a sailing tour with Dover Sea Safari to experience the cliffs from an even more exhilarating angle. Don't forget to check out Dover Castle that sits atop Dover's powerful, white cliffs.