Los Angeles stands as one of the most incredible, tourist-attracted cities in the United States. Thanks to the year-round perfect weather, celebrities and the typical go-to tourist attractions, LA generated about $36.6 billion in economic growth off of tourism attractions alone, according to the LA Business Journal. From the Walk of Fame to the beaches and Hollywood sign, every tourist has a checklist filled with places they want to visit. This beautiful city's landmarks and attractions that lures locals and tourists. Los Angeles isn't called the City of Angels for nothing! Due to COVID-19 and its restrictions, many of our favorite activities and restaurants have either been put on hold, moved outside or has shut down completely! While that serves as an issue for some of our plans, there are still lots to do if you know where to look.
Read on for 10 things to do in Los Angeles while staying away from #rona.
1. Outside Cinemas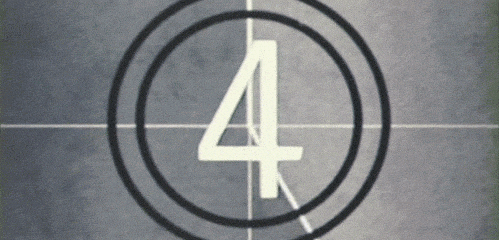 While indoor movie theaters closed for safety, drive-in theaters made a comeback nationwide! "My boyfriend took me to outside cinemas, and it was so cute! He got the VIP ticket so we were able to get a snack box with popcorn, chips and candy. Overall, such a good experience," said Long Beach Community College sophomore Sophia Angeleen. A general admission ticket sells for $25 while a VIP ticket, which includes a snack box, costs $40. Prior to the movie, you can research additional food and snacks available on the cinema's website, ranging between $2-$45.
2. Melrose Trading Post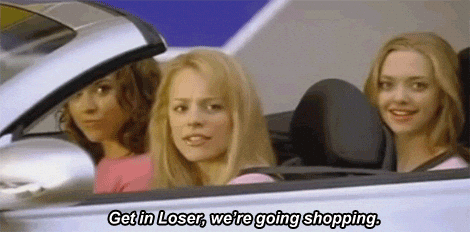 The Melrose Trading Post, a community-based nonprofit organization, aims to unite communities through artistry and education. Their popular weekly flea market has over a hundred vendors who create and sell handcrafted goods, furniture, vintage fashion and more. You can also find local performers performing throughout the day. These performers help raise funding for Fairfax High Schools' arts and leadership program.
There are a few things you should know before planning your day at the post! First, there is an entry fee of $5. You can pay the fee online or in person. While cash and card are accepted at the post, most of the shops and businesses strictly take cash only. You can find several ATMs at the trading post. Next, make sure to dress for the weather! The market opens rain or shine since the vendors stay under tents most of the time. Bring an umbrella just in case (the ultimate lifesaver). On the same note, bring a hat or sunglasses depending on the weather.
3. Saddle Ranch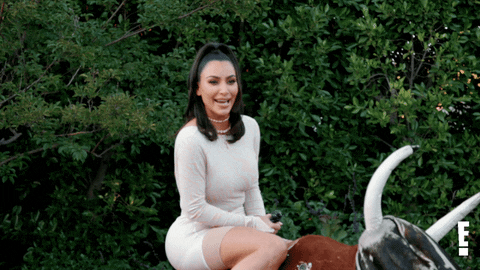 Who knew a small chain of popular Old West-themed steak joints would be every celebrities' go-to quarantine dinner spot? Not us! Amid COVID-19, Saddle Ranch turned their outdoor dining into a dream with fairy lights scattered everywhere. Your favorite celebs added this visit to the Wild West to their everyday routine. "I met Alex Warren and Kouvr from the Hype House the night I went and got a selfie with them. They were so, so nice," said University of California Los Angeles rising freshman Nina Miller. Celebrities like Jake Paul, Machine Gun Kelly, Megan Fox and even the Hype House crew frequent Saddle Ranch. The chain was also featured on Sex and the City, Desperate Housewives and The Girls Next Door.
While best known for their steaks and mac n' cheese appetizers, Saddle Ranch's cotton candy tower and cocktail reign as the most Insta-worthy options on the menu! Both options arrive in a ginormous glass (yours for just $99.99!) alone or with a fruity-vodka drink. Either way, your Instagram story will be POPPING!
4. Murals on Melrose
Whether you consider LA your home or not, you know exactly what the iconic "Pink Wall" is. Some of the most iconic murals found in Los Angeles live along Melrose. These walls are free to take photos of, or in front of, and open to the public 24/7. "I've lived in California all my life but whenever I'm in need of Instagram photos or have family visiting from out of state, I take them to take some photos in front of the murals out there," said Otis College of Art and Design sophomore Madison Daniella. While waiting on-line doesn't seem like a typical thing to do, you may find some foot traffic close by to the murals.
"Girls Tour," angel wings, rainbows, lyrics, and more line up along Melrose Avenue waiting for your Instagram photoshoot. Narrowing down a roster of murals feels almost impossible, but there's no doubt that you will come across a handful (or more) that you might just enjoy. You can either look up some addresses on Google or take a stroll down the Avenue to come across some of the murals. Just know, your Instagram feed will be bright and colorful AF, and your likes will certainly go up.
5. Venice Beach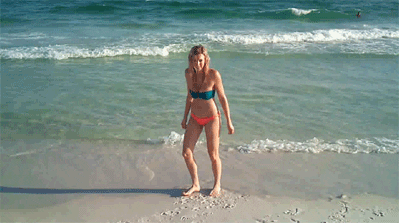 Known for its bohemian spirit, Venice boasts a stunning residential, commercial and recreational beachfront. Whether you visit the skate park, the boardwalk or the outdoor gym, you will definitely have a good time. "My boyfriend and I pulled an all-nighter once and drove up to Venice to see the sunset. Let's just say it was one of the most beautiful views I had ever seen! We even got one of the people walking down the boardwalk to take a photo of the two of us," said Los Angeles City College graduate Ryan Wackett. Due to COVID-19, Venice, as well as all other public beaches, is open for active recreation only: running, walking, surfing, swimming and sight-seeing. This mandate prohibits all group activities and gatherings, and sadly, sunbathing is not allowed anytime soon. But hey—you can always tan outside your home or apartment and safely soak up some sun!
6. The Grove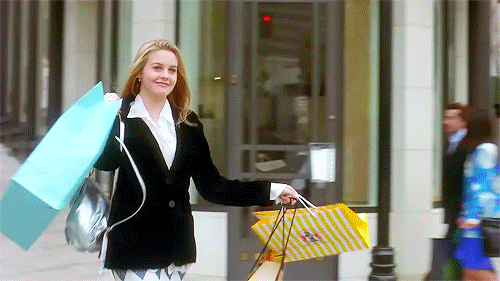 Los Angeles has premium shopping experiences. The variety of places to shop can't be beaten! The Grove delivers the perfect mix of popular fashion, restaurants and entertainment. This outdoor shopping center caters to every taste and budget with both top-notch food and retail options. Everything from Italian, American, Brazilian, Thai and Mexican food all live within the shopping center range, available for dine-in, curbside pickup and no contact delivery.
In addition, the retail roster at The Grove never ends! "I love going to The Grove because I always find something! I also love that there's a Brandy Melville there, which is one of my fav stores," said Long Beach Community College sophomore Hanna Sullivan. Located at The Grove, this Brandy Melville store is the only one in Los Angeles. Apart from that, all stores and pop-ups stay open during regular business hours despite the pandemic. Just make sure to have the black Amex card handy.
7. Still Life Ceramics Studios at Row LA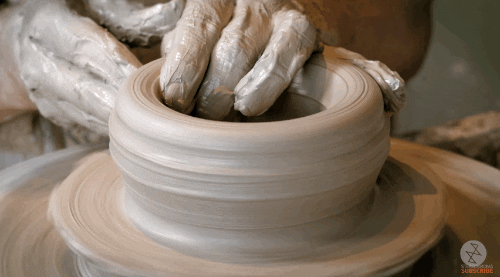 If you're one of the people who forgot to take on a new skill during the pandemic, now's your chance! Still Life Ceramics Studios now offers their hour-long pottery classes outdoors. Socially distanced of course. You can choose between the "Bowl in One" class on Sundays or the "Clay and Rose" class on Fridays! Both classes work well newbies, where you'll learn all the basics to a skill you might want to take on long-term.
Now if ceramics seems like something you see yourself doing long-term, you can sign up for a four-week course where you'll learn anything and everything you need to know to be a ceramics BOSS! At the end of the course, you'll finish with 15 pieces, and yes, you can take it home.
8. Fairfax: The Mecca of Streetwear

After one of the largest streetwear brands, Supreme, made a move to Fairfax, a chain reaction broke out. Competing streetwear brands opened their flagship stores along Fairfax, making the area a hype-beast's dream! Stores like Rip N' Dip, Bape and Golf Wang can be found all along Fairfax, as well as Dolls Kill, the first women's streetwear website to open a flagship store close by to the others.
Masks have been somewhat of a "trend" within the streetwear community for quite some time. All major hype-beast brands have put out masks LONG before the pandemic. If you're looking for some cool masks to show off to your friends and family, here's your chance. But beware of the prices! While the masks are sold for a reasonable amount, the resale price tends to be double or even triple the money!
"I'm a huge Tyler, the Creator fan. When I found out he was opening a Gold Wang store, I flipped! The mural by his store is dope as hell too," said Los Angeles City College freshman Aaron Macaya. While most of the murals live on Melrose, you can come across many more along Fairfax, too!r Tyler, the Creator, Kobe Byant and Nipsey Hussle murals are only a few of the iconic murals found next to these flagship stores.
9. Botanical Gardens @ the LA Zoo
Most visitors of the Los Angeles Zoo and Botanical Gardens come to see the animals and reptiles at the zoo. However, don't overlook the gardens and trees that fill the landscape. Luckily, your ticket to the zoo counts as a ticket to the botanical gardens, so you can see some animals while passing by over 7,000 individual plants, representing more than 800 different species.
Acacia, ficus and mulberry trees only make up a select few trees found at the zoo. Beautiful flowers such as the California wildflowers, sage and bush poppies live there as well! The gardens are organized based on their indigenous locations' meaning; they match the plants with various regions within the zoo – Africa, South America, North America, and so on. Overall, the experience stays one of a kind! You have the opportunity to discover animals you (probably) have never seen before while experiencing the beautiful side of nature, who wouldn't have a good time.
10. Urth Caffe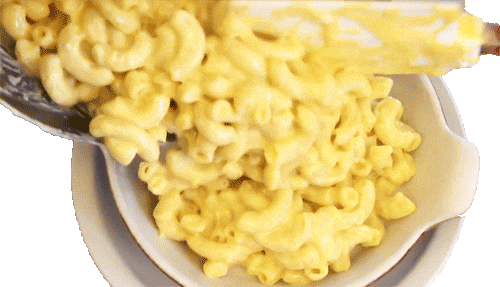 Similar to Saddle Ranch, Urth Caffe also ranks as celebrities' favorite (lunch and brunch) spot! Celebs such as Jessica Alba, Hailey Bieber and Kylie Jenner frequent the restaurant on numerous occasions, enjoying meals with friends, family or boyfriends. Luckily, Urth's adorable-outdoor seating option stays popular for customers, even pre-COVID-19. Just know, it is first come first served, so if you come by during prime times, expect a little bit of a wait.
You will often see tourists, locals, and celebrities leaving Urth with a smoothie of famous boba tea, their most popular menu item aside from their mac n' cheese meal. Whether you love a good bowl of mac n' cheese or not, you NEED to give it a try! For only $8.95, you receive a dish of mac n' cheese as well as sliced strawberries and bananas on the side. While the dish is considered an option off the "kids menu", the employees will not give you an issue with ordering. Trust me, they are probably ordering the same on their off days! Apologies in advance for introducing you to this dish, where if you're like me, you'll be eating this nonstop for quite some time. All in all, Urth is worth the try (and the wait).