College students leave lot of things until the very last minute: assignments, studying and most notably, their Halloween costumes. If you're not tired of hitting the books just yet, gather some inspiration for your festive 'fit from your favorite novel or childhood story. There are countless characters to dress up as straight off the pages from your bookshelf.
Check out these 10 costumes perfect for any English major:
1. Scout or Atticus Finch from To Kill a Mockingbird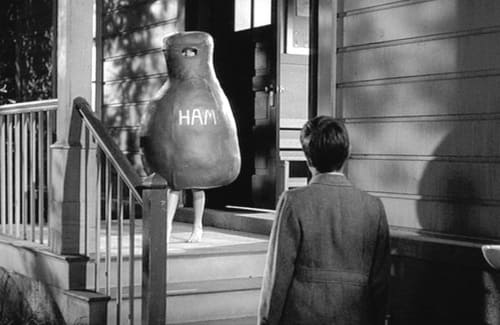 For book-lovers looking for an utterly unique costume, Scout's ham costume that she wears to her school's fall pageant is the perfect option. Constructed out of paper mâché and wire, it's a DIY project perfect for lovers of this classic novel. If you don't want to stick out so much at a party, go for someone more inconspicuous: Atticus Finch. To be the perfect Atticus, you'll need a neutral-colored suit, a dark-colored tie, thick-framed glasses and profound wisdom.
2. Harry Potter or Hermione Granger from the Harry Potter series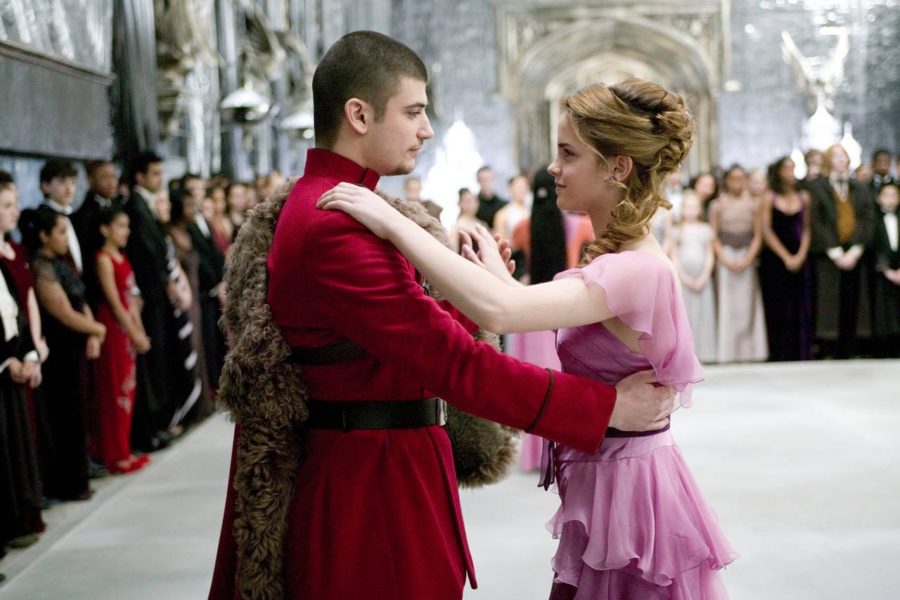 Wish you went to Hogwarts? Live like a wizard and don a robe to represent the house of your choice. To be most recognizable, opt for throwing on a pair of round-framed glasses and drawing a lightning bolt-shaped scar on your forehead to look like Harry. To channel the biggest bookworm, sport a Gryffindor robe and tease out your hair to look like Hermione. Don't forget your house-colored tie and wand to complete the look. You could also pick out a pink gown to recreate one of Hermione's iconic looks. "Hermione Granger is definitely all about comfort over style, but she shows out when the time is right, especially at the Yule Ball when she stunned the crowd in a beautiful gown," said Florida State University sophomore Melissa Kuntzman. If you want to be more original, there are plenty of other characters to choose from for your costume: Luna Lovegood, Draco Malfoy, Ginny or Ron Weasley. If you're looking for a couple costume, look no further than Remus Lupin and Nymphadora Tonks.
3. Jay or Daisy from The Great Gatsby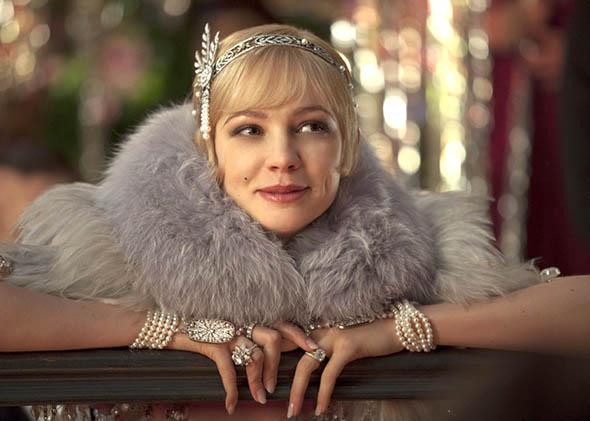 Channel your inner roaring '20s and dress up as the original Old Sport, or the center of his affection: Daisy. To capture Daisy's 1920's glam, grab a bejeweled dress and a headband complete with a feather. To finish off the look, throw on some faux fur and tons of pearls. Who doesn't want to be a flapper girl? "The secret to Daisy's beauty is the mastering of boyish features while making them feminine," said Florida Atlantic University senior Rebecca Coddington. "Be it the short hair or high necklines, that was the roaring 20's fashion, along with the extensive glitz and sequins." To mimic Jay's look, opt for a suit in neutral colors, slicking your hair back and carrying around a champagne class for good measure. A little party never killed nobody!
4. Nancy Drew from the Nancy Drew series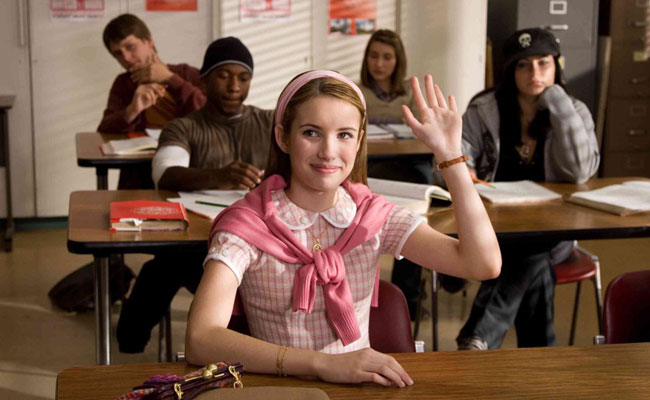 It's no mystery that Nancy Drew works perfectly as a costume for all the aspiring sleuths out there. To channel the character brought to life by Emma Roberts, throw on your favorite sweater and plaid skirt to match. Tie a cardigan around your neck, add a headband and slide on some loafers for some extra detail to the look. For ultimate creativity points, grab a notebook to jot down your clues or a magnifying glass. The best part about this costume? You probably have a lot of these items in your closet already, so you won't need a shopping trip.
5. Hester Prynne from The Scarlet Letter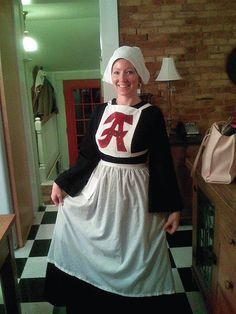 Before Emma Stone starred in Easy A, there was the OG Hester Prynne. To best represent Hester, throw on a Puritan-like dress and slap on a big red A on your chest. You could cut out the A with felt and glue it on or embroider it if you feel crafty. Throw on a white bonnet for an extra effect, too. If you can't find a dress reminiscent of the 1800s, a black dress with a white apron on top will do, too.
6. Seuss Characters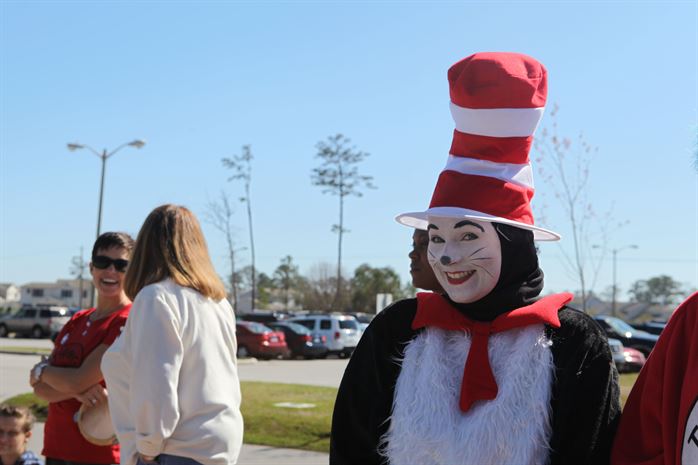 Don't know who to be? Be a Who. With all of the books Dr. Seuss wrote, there must be a character that sparks enough nostalgia in you to recreate their look on Halloween. If Christmas reigns supreme as your favorite holiday, try going for a Cindy Lou Who look, or the Grinch if you want something more adventurous. Some other classic characters to try out: Cat in the Hat, Thing 1 and Thing 2 for a duo, The Lorax or Sam I Am. Pay tribute to the man that reminds us all why we started to love reading in the first place.
7. Mary Poppins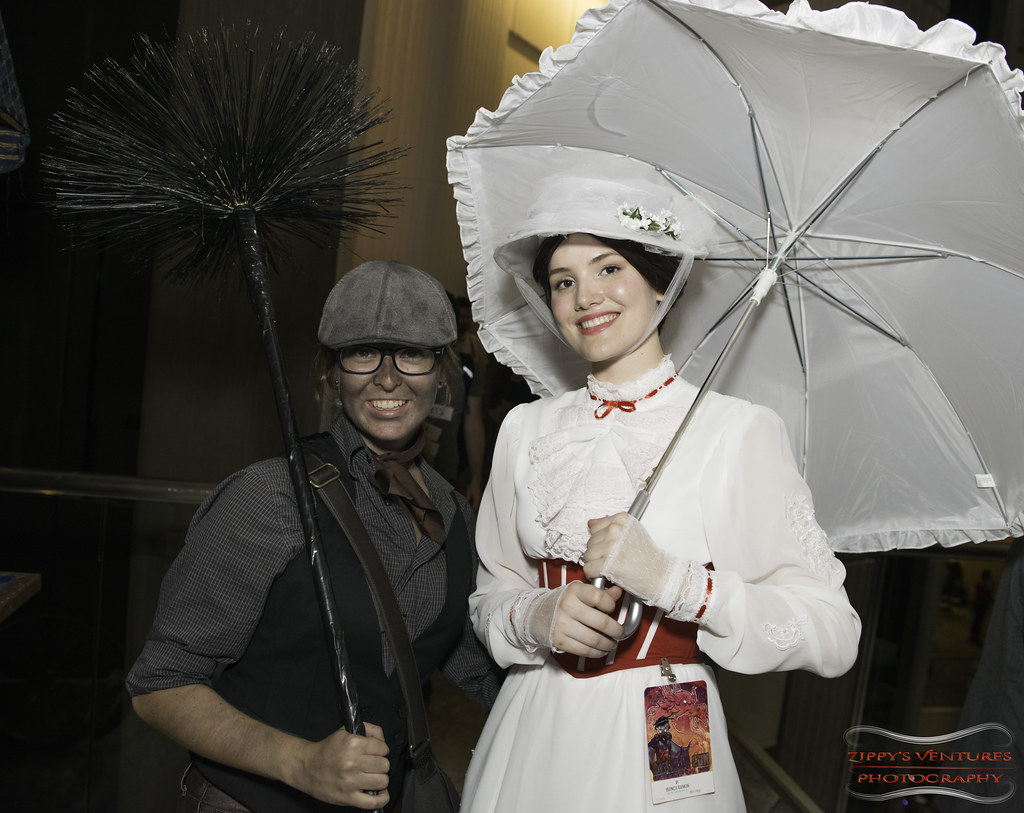 If you want to look supercalifragilisticexpialidocious on Halloween, grab your black flowered-hat and umbrella and be one of the most iconic Disney characters based on the series by P.L. Travers. You'll want this costume especiallyif you love musicals, as you're guaranteed to never stop singing the catchy songs from the movie. Carry an oversized bag with you to mimic Mary as it could also double as a place to store your candy from the night. "No Mary Poppins looks is complete without the accessories," said Florida State University senior Jennifer Vasbinder. "Bonus points if the umbrella has a parrot head for the handle." Need a couple costume? Get your significant other to dress as her love interest, a chimney-sweep.
8. Characters from Alice in Wonderland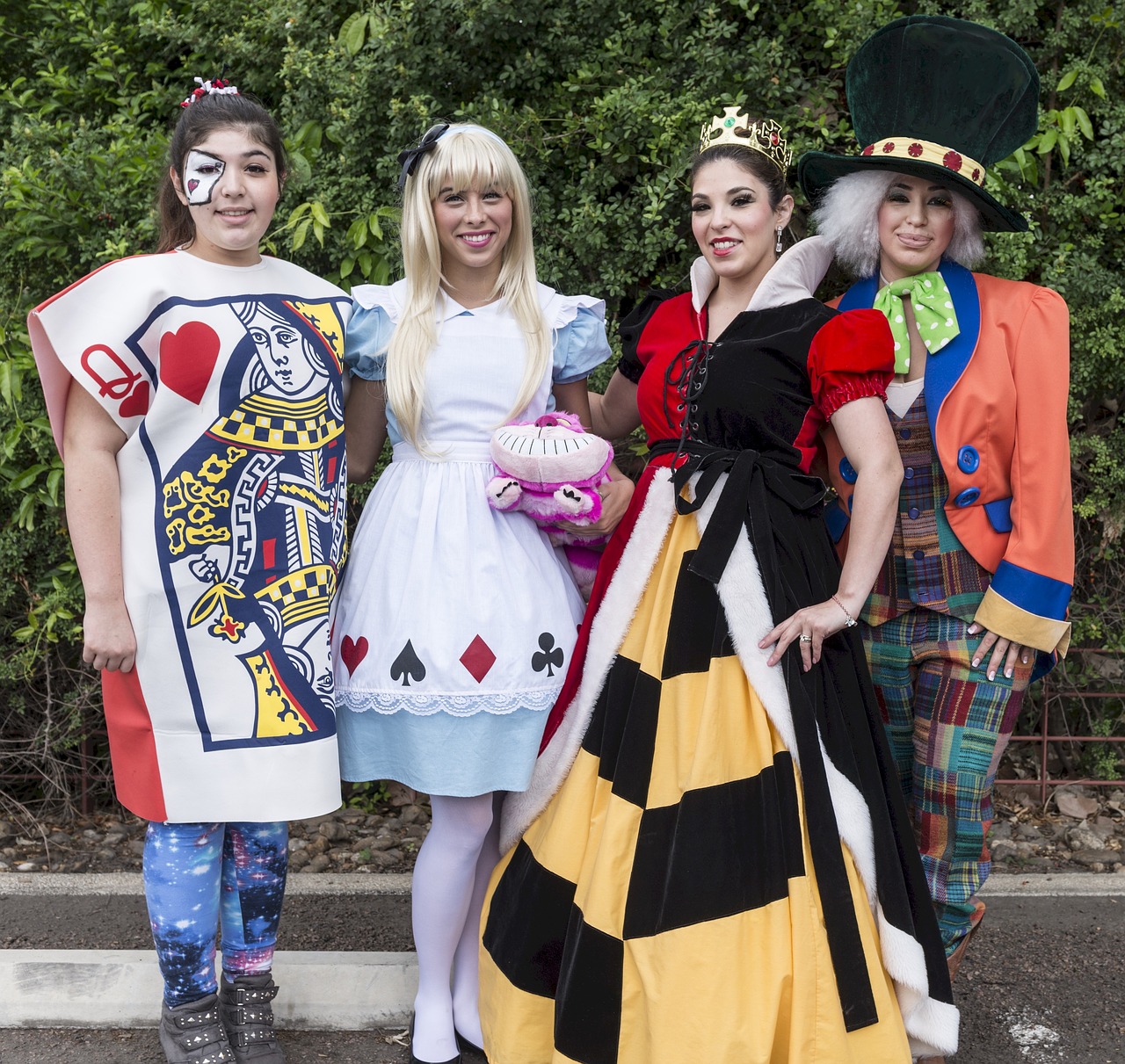 It may not be your very merry unbirthday, but dressing up as Alice or the characters she encounters in Wonderland would earn you a spot at any tea party. "Alice's look is one of my favorites," said Florida State University sophomore Victoria Cardoso. "She exemplifies a feminine style with a hint of vintage." If you're going out with a group, get your friends to rock the costumes of other popular characters like the Cheshire Cat, Tweedle-Dum and Tweedle-Dee or the Mad Hatter. Throw on a red dress with a crown and draw a heart on your lips with red lipstick to channel the Queen of Hearts if you really want to head down the rabbit hole.
9. Characters from Willy Wonka and the Chocolate Factory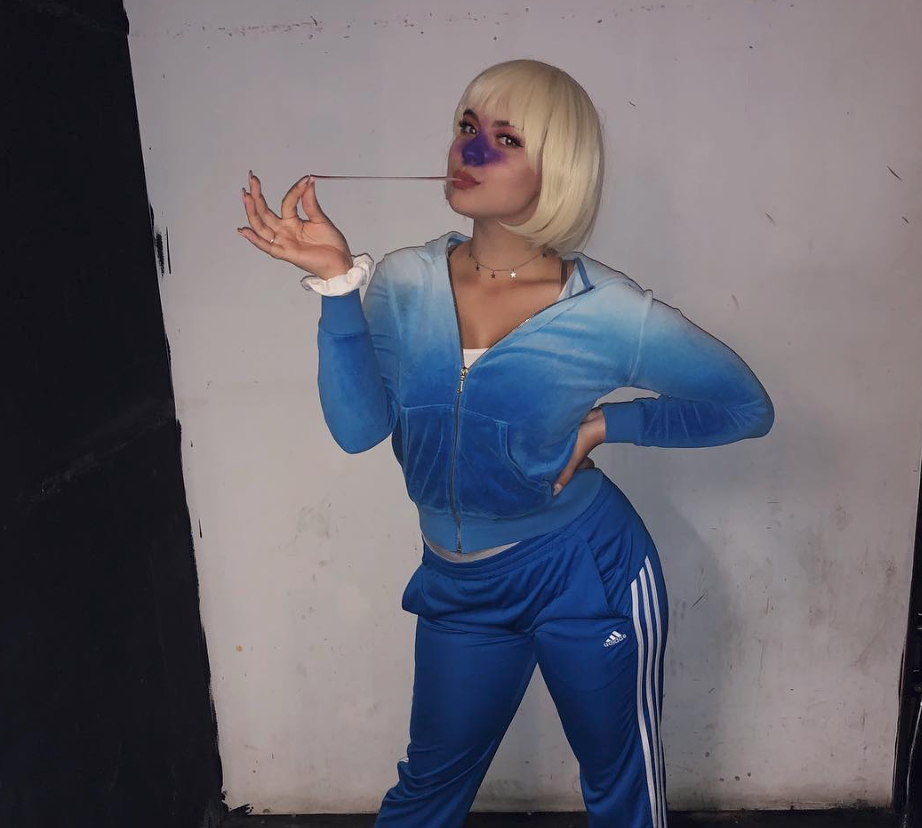 From Violet Beauregarde to Veruca Salt to Willy Wonka himself, choose a costume based off of the characters from this Roald Dahl classic. For Willy, grab any purple clothing item you can find–namely a coat–and complete the look with a top hat. One of the easiest ways to be recognizable as Violet is to wear a violet tracksuit while painting your face to reference her turning into a blueberry. "I grew up loving the book, so I knew I had to be Violet for Halloween," said Florida State University senior Miranda Lough, who dressed as Violet last year. "The hardest part was finding the blue track suit. I'm a college student ballin' on a budget, so I had to thrift as much as I could. The reactions I got were amazing, I was surprised so many people wanted a picture with me! When I posted my picture, I got flooded with comments and strangers sharing it on Twitter. It made the effort of putting it together worth it." As Veruca, you'll definitely need a fur coat, a cute white dress, jewelry and white flats or heels.
10. Max from Where the Wild Things Are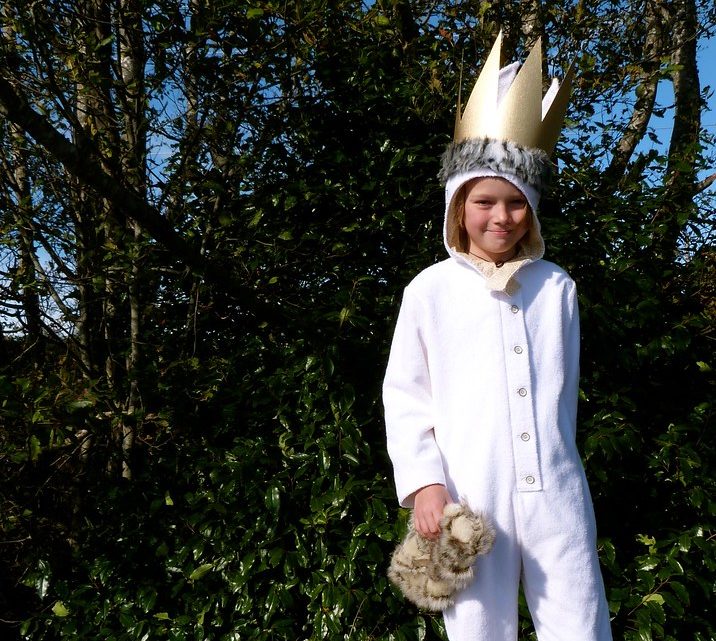 Ready to get wild? This costume might be the most comfortable on the list as it's essentially pajamas. Looking for an excuse to wear a onesie out and not be judged? Here's your chance. Grab a beige, furry onesie, attach a fabric tail and make a golden/yellow paper crown. There you have it, you're Max. Now you're ready to roam among monsters and other fearsome creatures.