What do Billy Ray Cyrus, Jennifer Lawrence and Johnny Depp all have in common? They all hail from the great state of Kentucky. Why not earn your college degree in the state that bred these three legends? After all, choosing a college already means making decision upon decision. You have to think about everything from the cost of tuition to the location to how many campus resources the school offers–and everything else in between. You desperately want to make the right decision but choosing how to spend the next four years of your life scares us all. But don't fear. Kentucky houses an abundance of schools to choose from for all kinds of students.
Looking at student population, tuition cost, student resources, professors and more, we found the top 10 colleges in the Bluegrass State.
10. Centre College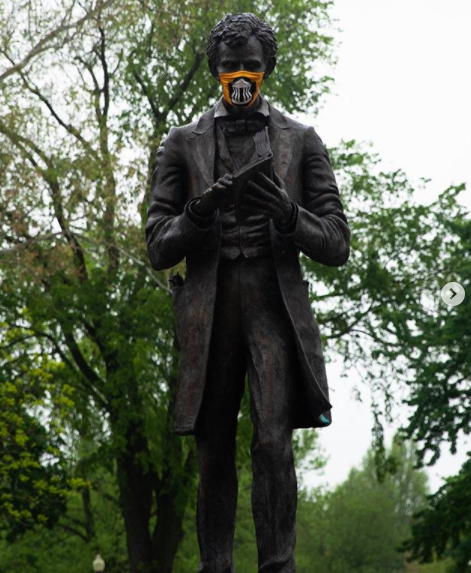 With a student body of 1,450, Centre fosters a tight-knit community where you easily receive individualized help. "I love the fact that every professor has an open office policy so you can receive one-on-one help and advice," Centre College junior Miles Diehl said. The average class size of 18 students helps in getting to know your peers and professors better than most. Whether you wish to begin a career in the arts, or you just have an interest in taking a few courses, Centre has you covered. With everything from glass making and cinematography to international studies and religion, you will find your passion. Centre also offers resources for everyone, especially first-generation college students. In fact, over 80 of Centre's faculty graduated as first-generation students themselves. Programs like I'm First and College Green Light at Centre help ease this transition. The Center for Career and Professional Development has resources for all students, including career advising, peer tutors and internship opportunities. Though Centre established itself with Presbyterian roots, they welcome all different faiths with religious groups like CentreFaith and the Muslim Student Association.
9. Murray State University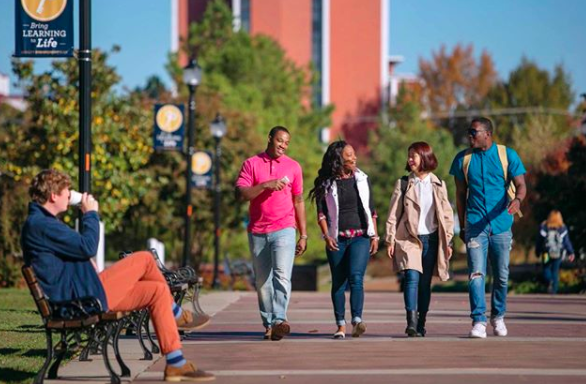 Let's go, Racers! With Murray State University's student body running just under 10,000 students, you'll fit right in. Murray not only has reasonable in-state tuition of $9,168 but also has 118 different major and minor options, ranging from earth science to Japanese. On top of that, they have 126 academic programs to help you find your passion. As graduate degrees go, Murray's got you covered with doctoral, education and specialist degrees (why not earn your degree in education administration or school counseling?). Located in Murray, Kentucky leaves the college secluded from the busyness of big city life yet still fosters that hometown feel. "I feel like the campus is a good size; everything is really accessible. Plus, this is such a safe city which is awesome," Murray State junior Karen Colorado said. To promote success, Murray houses a huge wellness center dedicated to helping students with all of their health and wellness needs. Complete with different aquatic activities, fitness programs and personal training, you won't have to worry about your fitness here. Murray also takes diversity seriously with organizations like The Black Faculty and Staff Association and IDEA (Office of Institutional Diversity, Equity and Access) who organize events like Strategies for Success, meaning no one slips through the cracks.
8. Northern Kentucky University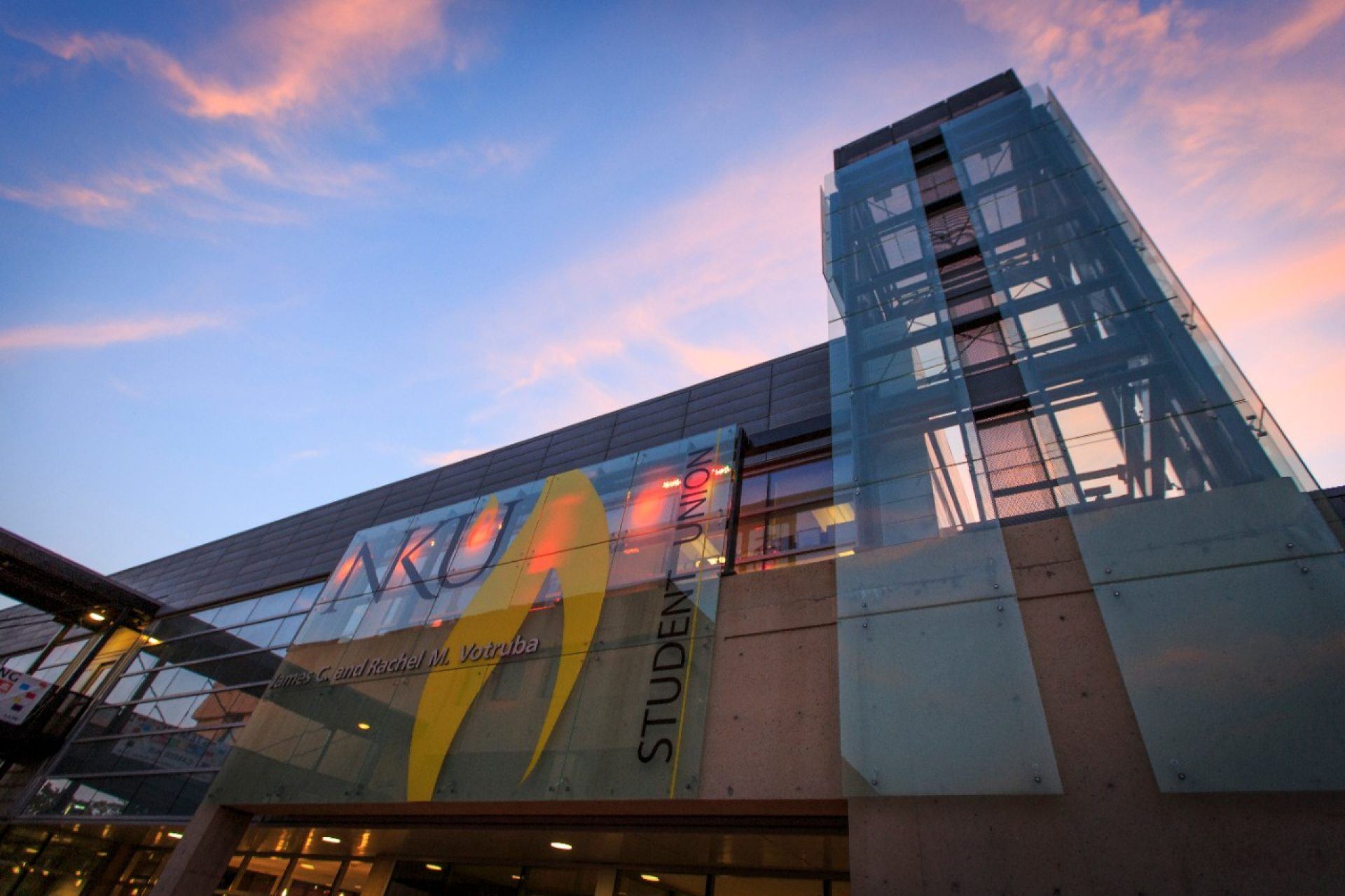 Say hello to Northern Kentucky University (NKU), your new home away from home. Located just seven miles southeast of Cincinnati, NKU delivers that big city feel with a twist of hometown. Offering everything for a rusher, Greek life at NKU makes up the largest and most active group on campus. With 12 fraternities, nine sororities and one co-ed opportunity, you can find the perfect chapter for you. On top of that, NKU offers over 200 clubs and organizations for students to join like NKU ROCKS, an organization focused on aiding African American students' transition. NKU also has 30 different fitness classes offered every week. And to top it off, they have Stitched with Love, a group that sews pillowcases for the local Ronald McDonald House. But don't get overwhelmed by everything NKU offers. "[The campus isn't] too big to where it's overwhelming and not too small to where it's boring," NKU sophomore Jon Barnett said. NKU offers over 100 majors and minors ranging from visual arts to pre-dental to geology. With an extensive alumni network, NKU has resources for you to stay involved, like alumni study abroad trips, even after graduation whether through library access or bookstore discounts.
7. Bellarmine University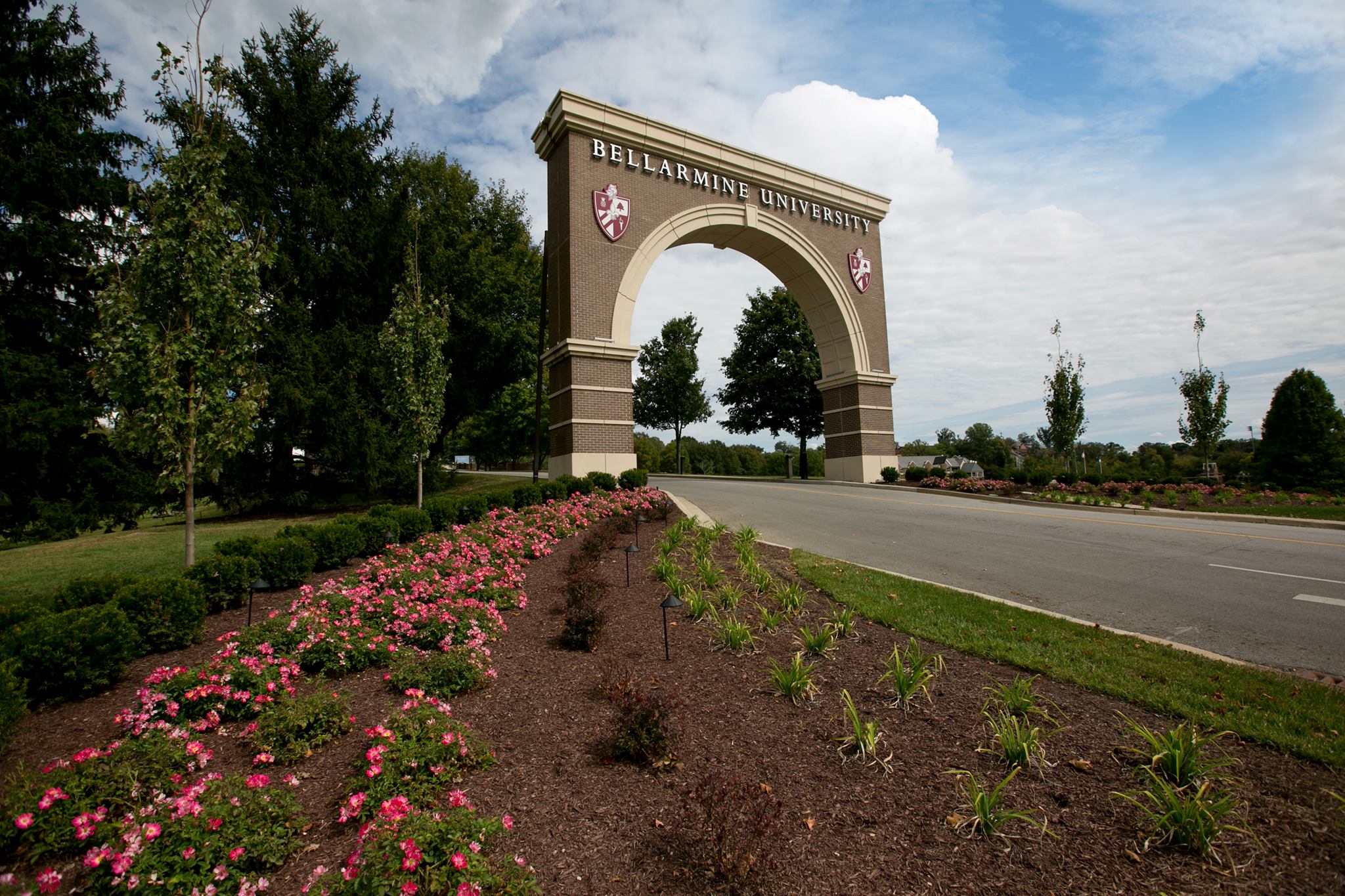 Looking for a smaller school with all the resources you could ever need? Bellarmine should top your list. Bellarmine offers so many important academic, financial, religious and healthcare resources. The Student Success Center has you covered by offering help with writing, test prep and advising. Plus, the school offers first-generation students more personalized help through the Pioneer Scholars program. Regardless of its private university status, the school caters to every religion and person. They offer different faith-based organizations–like BUCatholic and the Interfaith Coalition–and have a campus ministry. "Everyone knows Bellarmine as 'the school on the hill with the big price tag,' but they've offered me a lot of resources financially and physically. Everything I've received from Bellarmine has made the cost of tuition worthwhile," Bellarmine junior Grace Potts said. Though it might seem expensive ($42,430), in the 2018-2019 school year 100 percent of students received financial aid. With a wide variety of organizations like the Art Relaxation Club, Black Student Union, Gender Equality Club and Vegan and Vegetarian Outreach, every student has an opportunity to get involved. The university's 12:1 student to faculty ratio and student population of around 3,000 means you really get to know your professors. At Bellarmine, they also offer programs through the Career Development Center with tips on acing that big interview, offerings on shadowing a job or reviewing different careers that your major offers. With a small student body and a huge amount of resources, Bellarmine meets all of your needs.
6. Morehead State University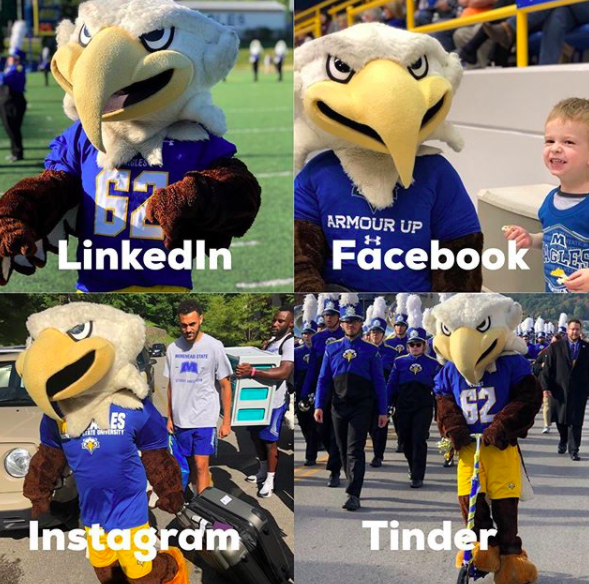 Think you're ready to become an Eagle at Morehead State? With affordable in-state tuition ($8,970), Morehead offers everything from career advising to Greek life to diversity education and so much more. Through the Career Services Center you can attend job fairs, use the Eagle CareerNet to connect with potential employers and find on and off-campus jobs. On top of that, Greek life at MSU plays a huge role both on campus and in MSU's surrounding community. MSU chapters put in over 4,000 service hours and raise $21,500 for local organizations every year. If Greek life doesn't sound like your thing, MSU has over 100 clubs from the Cicero Club to 4 Paws Service dog training to bowling teams. "MSU holds something each semester at the beginning of the semester called Eagle Fest where all of the organizations and clubs get their own table and students can walk around and learn about all of the groups," MSU junior Julia Terrell said. Motivating students through the Eagle Diversity Education Center, MSU offers programs like DREAM (Dedicated to Retention, Education and Academic Success at Morehead State). This program invites students of color, first-generation students and low-income students together to help ease the college transition and become successful. With all that they have to offer, Morehead just might become the school you've always wanted.
5. University of Kentucky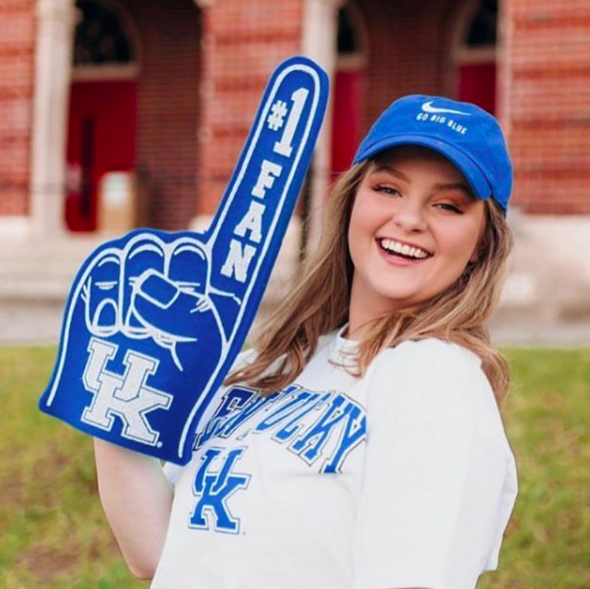 Probably the most widely known university in Kentucky, the University of Kentucky will have you wanting to become a Wildcat in no time. Though the tuition might make you balk at first, UK makes up for it with all they have to offer. With over 50 fraternities and sororities and 500 student organizations, every student can find their niche. UK has anything you can imagine, from liberal arts to engineering to medical fields all on one connected campus. On top of that, UK offers the only pre-vet program in Kentucky. Even better? They allow you to major in anything you'd like while still participating in the program. Though Kentucky doesn't have its own veterinary school, UK has contracts with vet schools in Auburn and Tuskegee to help you get accepted. "[Professors] in the biology department stood out for their overwhelming kindness and care for the success of their students. They were unlike any teacher I've had in that respect, even when their classes had 300 plus students," UK sophomore Sam Passamonte said. Along with outstanding professors, UK has other resources committed to the success and safety of all students like First Generation Student Advising, a public speaking resource called Presentation U! and the UK Violence Intervention Prevention (VIP) Center. Check out past programs like #ConsentCulture where students can learn about consent and how to promote a culture of consent.
4. University of Louisville
Even with a larger student population, University of Louisville still delivers all of the important opportunities you'll need to make it feel like it only has 100 students. UofL has tons of academic resources to help aid your college journey. With the Resources for Academic Achievement Program (REACH), Cardinals can easily find a peer tutor, receive test prep help or get aid with the transition into college life. The diversity centers and programs like the African Student Union or Empowering Ladies Together help promote the diverse student body at UofL. "I love the diversity at UofL. Seeing people express themselves in whatever way they choose inspires me to do the same," UofL junior Brooke Merrifield said. UofL has plenty of diversity offices like the Women's Center, The Muhammad Ali Institute for Peace and Justice and the Cultural Center to help strengthen UofL as an inclusive place for all students. With over 400 student organizations like 502 Movement, Cards Vote and Empowering Ladies Together, you can always find something to pique your interest. They also offer over 75 different majors from American Sign Language to bioengineering to music theory. Ready to become a Cardinal yet?
3. Eastern Kentucky University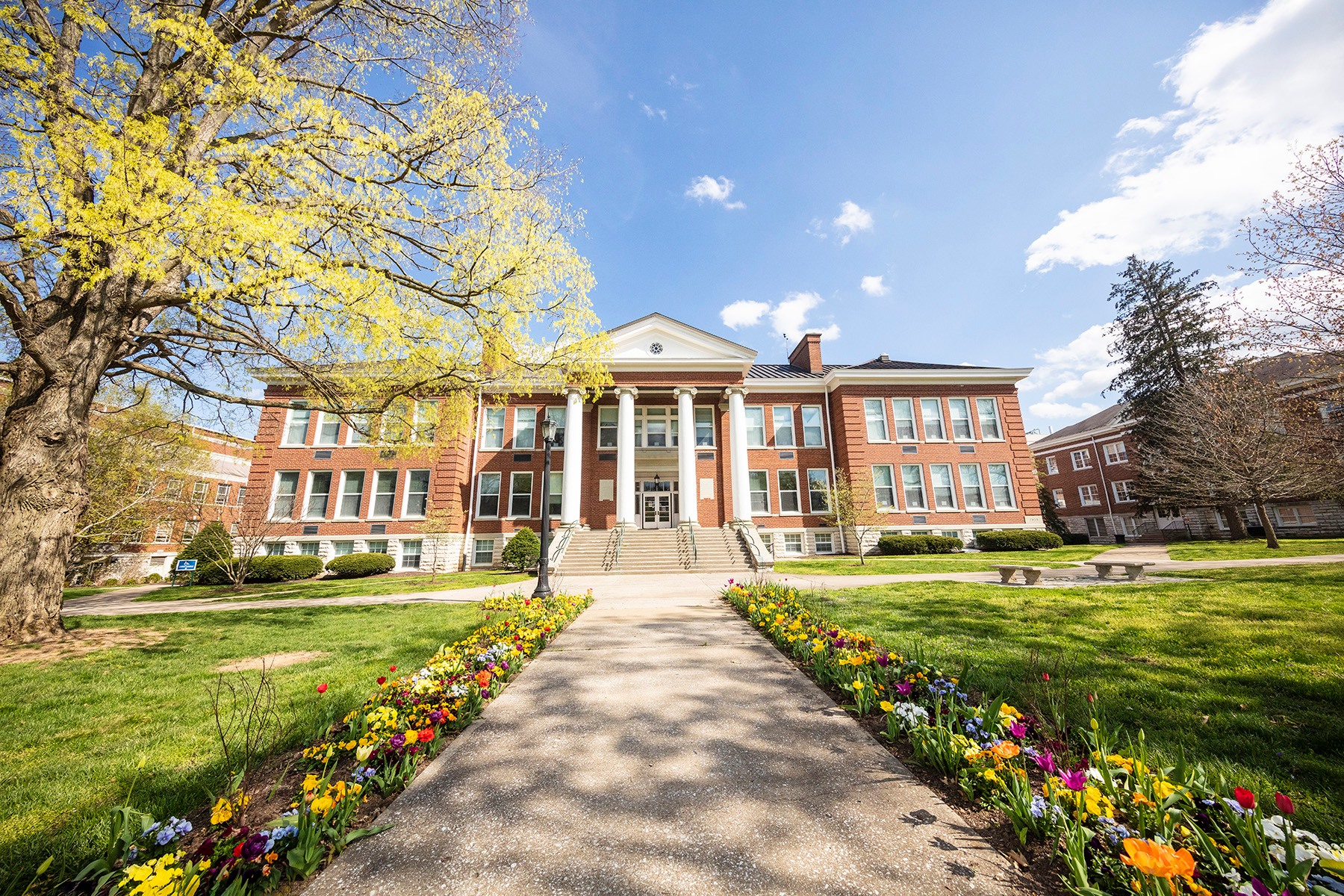 Coming in hot, Eastern Kentucky University hits everything you need on your must-have college checklist. Starting off with an affordable tuition, EKU won't send you into tremendous debt. And with three campuses in Hazard/Manchester, Corbin and Lancaster, you can find out exactly where you need to go. EKU has programs that not many other colleges offer in Kentucky like criminal justice, wildlife management and environmental health science. Home to around 16,000 students and a 16:1 student to faculty ratio, EKU lets you learn at your own pace by allowing you to talk one on one with your professor. "[The class sizes] aren't tiny but it's the perfect size to have a good relationship with the professor," EKU freshman Sophie Owen said. Another amazing aspect of EKU? The campus' natural setting. "We have a little green area on campus call the Ravine where people can hammock," EKU sophomore Katie Belt said. Get involved in one of the 200 clubs and organizations like Mock Trial, Animal Studies Club and The Social(ology) Club. If you want to start your college career on the right foot, get ready to become a Colonel.
2. Western Kentucky University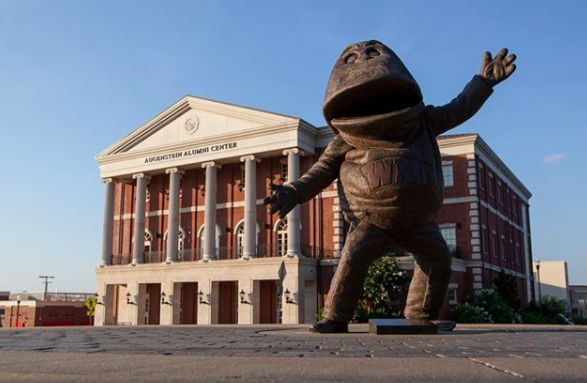 Western Kentucky University: the home of the Hilltoppers. WKU houses over 20,000 students, yet it feels like a personalized place to learn and grow for each student. Playing a big role on campus, Greek life consists of over 30 different fraternities and sororities. Fraternities like Sigma Chi and Pi Kappa Alpha and sororities like Alpha Delta Pi and Chi Omega have been around since the beginning of Greek life at WKU. On top of having an abundance of different Greek organizations, WKU offers over 350 student organizations like Best Buddies, Criminology Club and Jump Rope Club. "You can find your niche and it helps to create a sense of community on campus, which is really nice," WKU junior Alex Boyd said. Committed to inclusion and diversity, WKU offers programs like the WKU Pride Center and WKU International to help make everyone feel at home. Ready to get your game face on? Sports at WKU become the pride and joy of students, and not just your average sports either. WKU has intramural sports like cornhole, flag football, pickleball and ultimate frisbee. The school also has over 200 majors within six different academic colleges–everything from mathematics to kinesiology to folk studies. Get ready for the opportunities of a lifetime with people from all around the world.
1. Berea College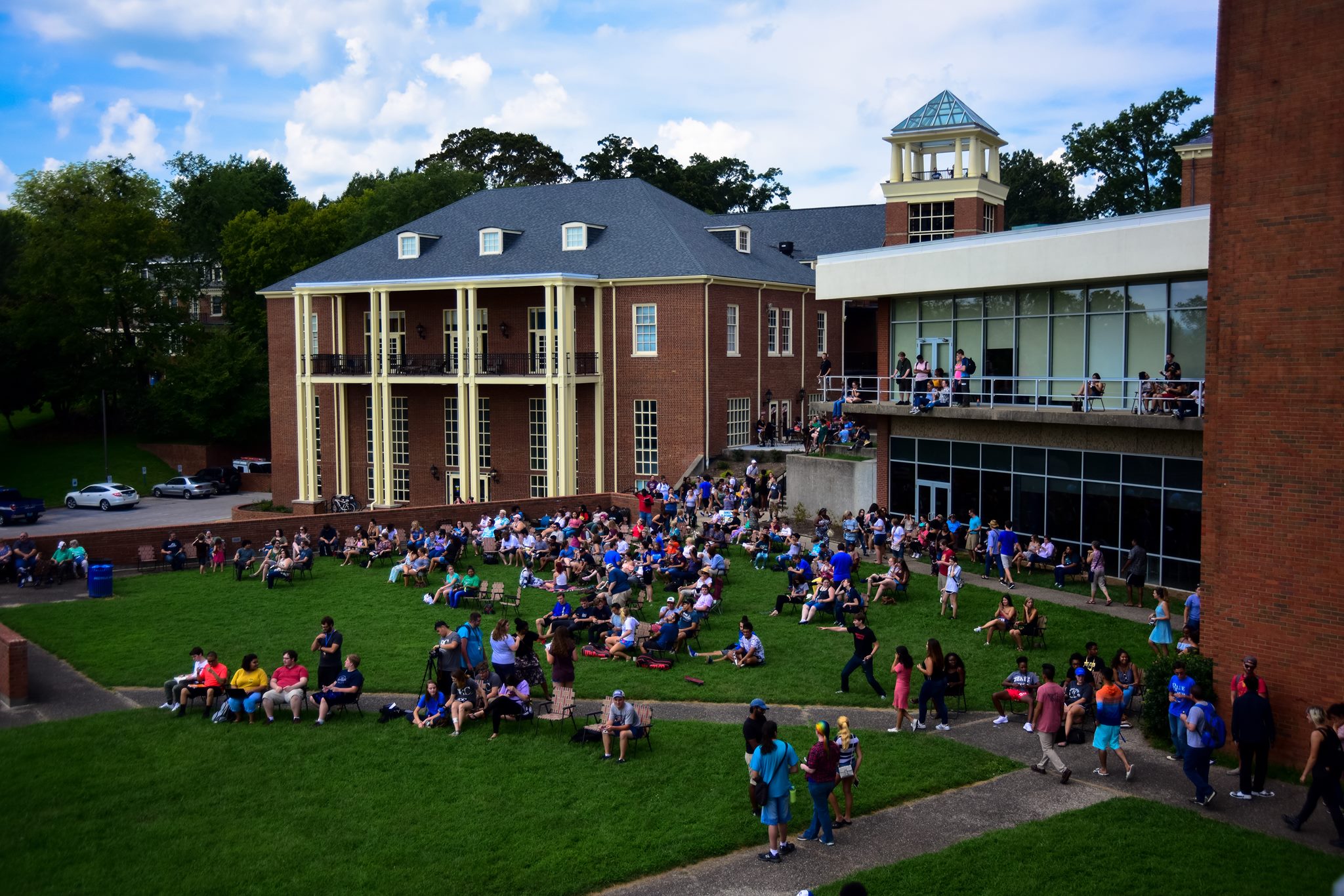 At Berea College, Mountaineers truly get a one of a kind experience. Let's begin with the most important factor: money. With their No Tuition Promise, each student gets 100% of their tuition covered. You read that right. We're talking about $176,000 per student over four years. Even if you have to take out loans for special learning opportunities, you'll still have less debt here than anywhere else. "There's also a really good internship and study abroad department that offers tons of deals on travel…I've already been to Denmark and Sweden, and I'm planning on going to Ireland because Berea makes it so cheap," Berea College junior Megan Markert said. Through the Center for International Education, you have options to study abroad in Japan, Costa Rica, Italy or Greece. Whether you want to study for a summer, a semester or through an exchange program, Berea can do it all. Home to less than 2,000 students and a 10:1 student to faculty ratio, Berea can give you all the attention you could ever want. As far as academic programs go, take your pick. You could even give Appalachian studies a shot (you are a Mountaineer after all). No matter how many times you change your major, Berea has you covered. Make sure to check out their unique programs in forest resource management, peace and social justice studies and film production. Berea offers something for everyone with countless different campus centers, including the bell hooks Institute where you can learn about acclaimed feminist and writer bell hooks. Or you could visit the Center for Teaching and Learning where you can grow professionally and intellectually. Check out everything Berea has to offer before you jump ship to attend a bigger university. Who ever said bigger is better?