Also written by Celina Pelaez
It controls almost every decision we make. Will gorgeous girls be there? At these ten colleges, the answer is yes. It never hurts to have some extra eye candy sitting across from you when you're studying for midterms. But being hot goes beyond just looks. At these 10 campuses, the women are the whole package—hot, smart, athletic, involved on campus and philanthropic. Is it just me or is it getting hot in here?
Get the latest ranking of Top 10 Colleges with the Hottest Girls 2019 here.
The hottest college girls need witty T-shirts to match:
Check where you can find the hottest college girls.
2. University of Florida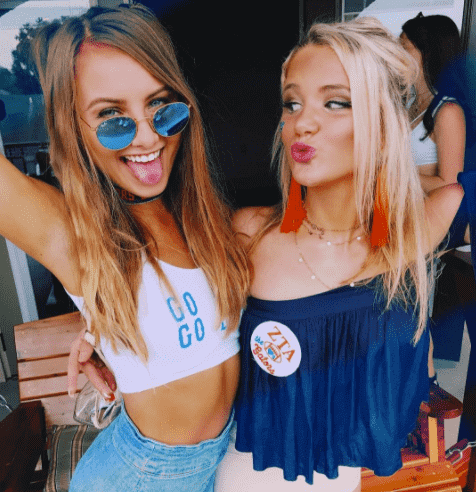 It may be great to be a Florida Gator, but its even better to be a hot one. The ladies of UF dominate the athletic scene with their 11 women's sports teams, including a softball team that's been National Champs for the past two years. Besides possessing stellar athletic skills, UF girls needed an average 4.3 GPA to be able to rock orange and blue. And for the 3,500 girls in sororities, Greek life means more than party life. In fact, their Dance Marathon remains one of the most successful student-run philanthropy events in the southeast. "UF has the hottest girls hands down," UF graduate student Jed Holster said. "They're the girls you can go out and enjoy a drink with while also wanting to take home and introduce to mom. Brains and beauty."