The web design field often mystifies the masses with its constant presentations of new technologies and specialties. In this fast-growing field, students need a school that trains them for today's jobs as well as tomorrow's. The array of ways you can use a web design degree boggles the best of us and makes for a lengthy college search. But kick back and relax, because whether you want to build apps from the ground up or reinvent the way humans interact with tech, these 10 schools make the masters.
Read on to discover a school where you can achieve your wildest web design dreams.
10. ArtCenter College of Design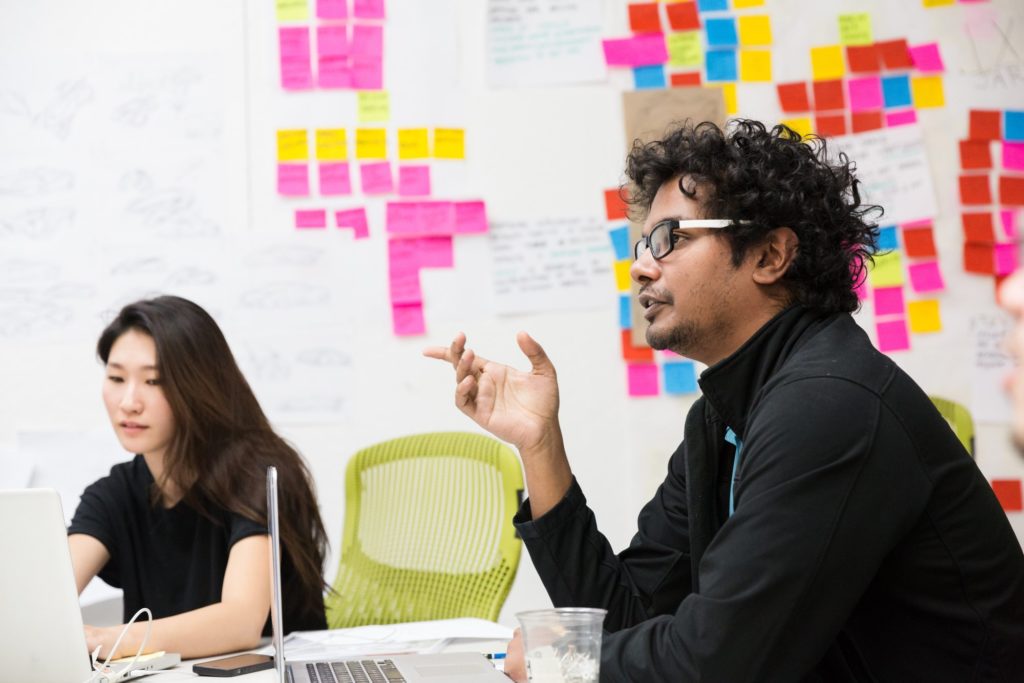 If you geek out over tech design and how the brain works, head over to Pasadena, California where ArtCenter College of Design awaits. ArtCenter's Bachelor of Science in Interaction Design offers students an education emphasizing design skills like prototyping, as well as classes in the psychology and "human factors" that drive design decisions. Interaction design fits anywhere a person uses technology – from everyday websites and apps to the latest video games. Hands-on work lasts the length of the program, with a steady stream of individual and group projects in classes, and internships anywhere from Apple to Disney to Volkswagen.
Students begin collaborating across majors in their first year and continue through their senior year, advancing to more customized projects based on their interests. During their last semesters in the program, Sponsored Studio Classes take Interaction Design students on a deep dive into myriad topics such as interactive prototyping and transportation design. Students will take Tangible and Physical Computing and Immersion, focusing on VR, AR and MR, not to mention the one-off studio courses on more niche topics.
To facilitate the constant student projects and creations, Art Center boasts facilities to amaze any design student. Their prototyping classes will often lead Interaction Design students in The Shops at Hillside. This facility available to students provides an irresistible number of options and mediums to create prototypes. The Shops showcase 3D printers that handle plastic, powder and paper, as well as laser-cutting technology usable on wood or plastic. In the search for a school where you can imagine, design and create without limits, you can consider the journey complete with Art Center.
9. Rockford University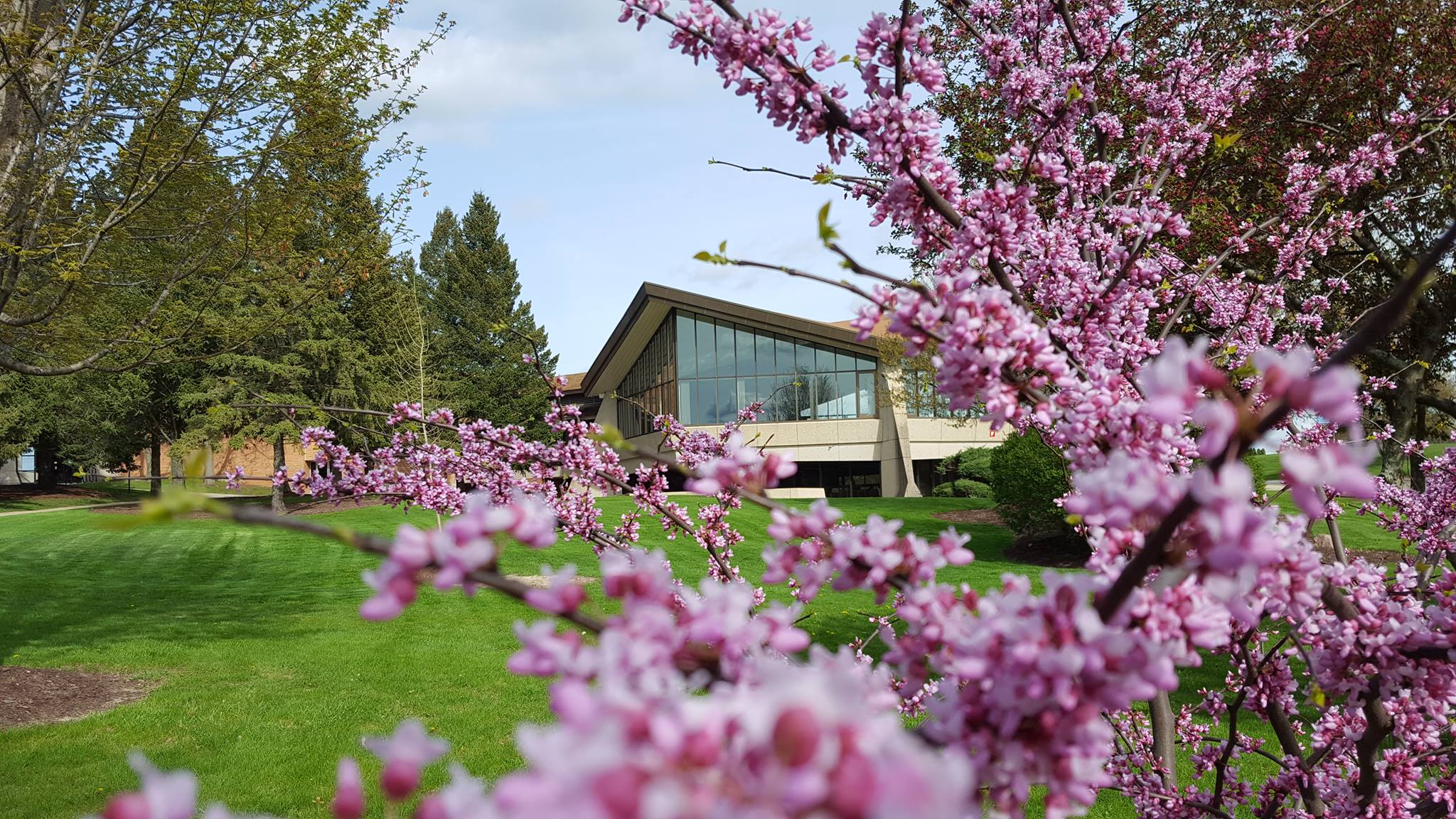 Combining a core curriculum in computer science with a graphic design minor, the Bachelor's in Web Development at Rockford equips students with a strong understanding of computer interfaces, programming, databases and more. Classes skew towards the technical side, where students get hands-on experience in multiple skillsets, preparing them for whatever job comes their way. They learn to build the framework for user interfaces, as well as design and test different computer technologies. Although Rockford's program focuses on back-end web work, it enables freedom and curiosity among students whenever possible. "What I like most about the experience and curriculum here is that there aren't necessarily many guidelines, as in you get to show as much creativity as you want," junior Miguel Alvarez said. At Rockford, a program rooted in computer science and programming doesn't mean losing out on creative opportunities.
With less than 1,000 total students on campus, the Web Development faculty can dedicate extra time in class to rehash a new programming language or concept with students. "After they've shown you the demonstration, they would ask you to make a program of your own, and [to] not exactly replicate how they did it. But [so that you] understand the concepts and the way around the program, to eventually understand every part of it while adding your own taste to it. So, on top of learning, you're also expressing yourself," Alvarez said. The experiences turn real-world in the Rockford senior seminar, which places students in internships and asks them to complete a research project on a computer science-related topic of their choice.
The close-knit campus also helps students find ways to build their skillsets off campus. "It was around early last year when my professor was telling me that someone around the Rockford area was actually looking for a website to be made, and I was contacted to help them. I made a website from scratch, and it's still up and running to this day. What I like the most is how professors are not only there to help people, but to give you extra opportunities to show what you can achieve like even further," Alvarez said. Without a doubt, the deep personalization of Rockford's program sends students off to succeed in any specialty they choose.
8. Mount St. Joseph University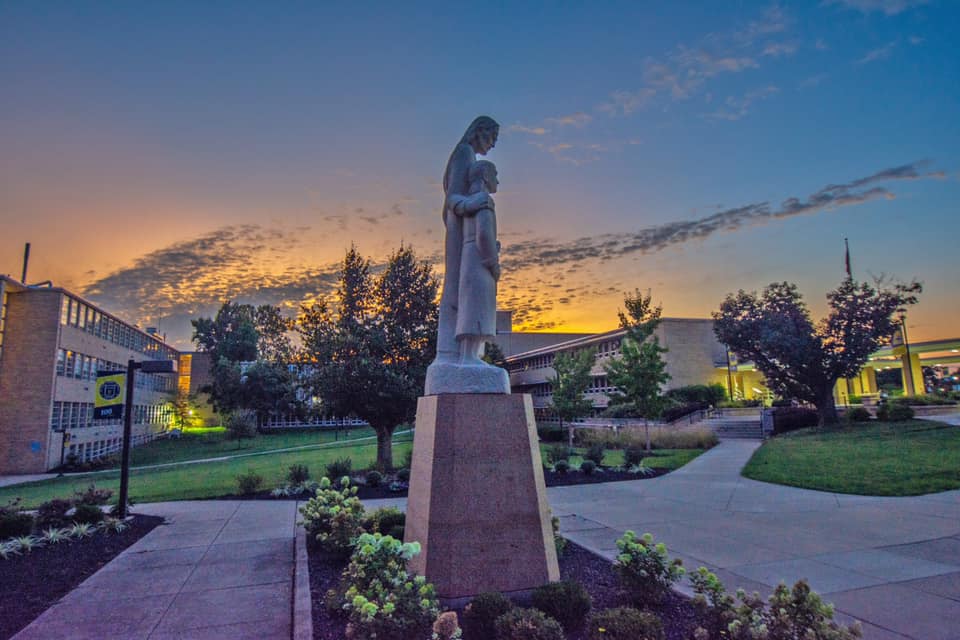 This private Ohio university promises its students class sizes as small as six to nine students and a skillset that will propel them to an in-demand career following graduation. A variety of program opportunities await Mount St. Joseph students — they can major or minor in the Web and Mobile App Development program, in which they also choose a concentration in Graphic Design or Math. This way, students focus on their preferred specialty but don't lose out on the numerous job opportunities available in web-based fields.
Classwork lays the foundation of essential skills while prioritizing efficiency. "[In class] we didn't waste time [using pre-written functions]. We went straight into how to fix problems that could arise and how to get things exactly where you want them in a web page. [The approach] is more of a finding how much we can learn in a given time frame instead of finding how much we can do in that given time frame," said Christopher Harper, a senior double majoring in computer science and Web and Mobile App Development with a math concentration. In a field where trends move on or evolve rapidly, a focus on efficacy gives these students a whole new perspective.
Mount St. Joseph's elevates the program with co-op experiences and a Senior Research class, where students often develop a working and useful website or app. "[One person] did like an emergency kind of app. You could post your picture and your name and what your emergency is, and it would show you on a little map where that person posted that from," Harper said. Before students reach the big senior year project, they get used to producing something tangible with code – like almost any kind of game. "Every class where we learn a new [programming] language we have a final project, and the final project can be anything really, people usually choose to write [code for] games. I like to write games for mine too … It's fun to end a class actually doing something and showing off what you learned," Harper said. You'll certainly find a stepping-stone to a successful career in Mount St. Joseph's – with an extra boost of efficiency and strong on-campus relationships.
7. Purdue University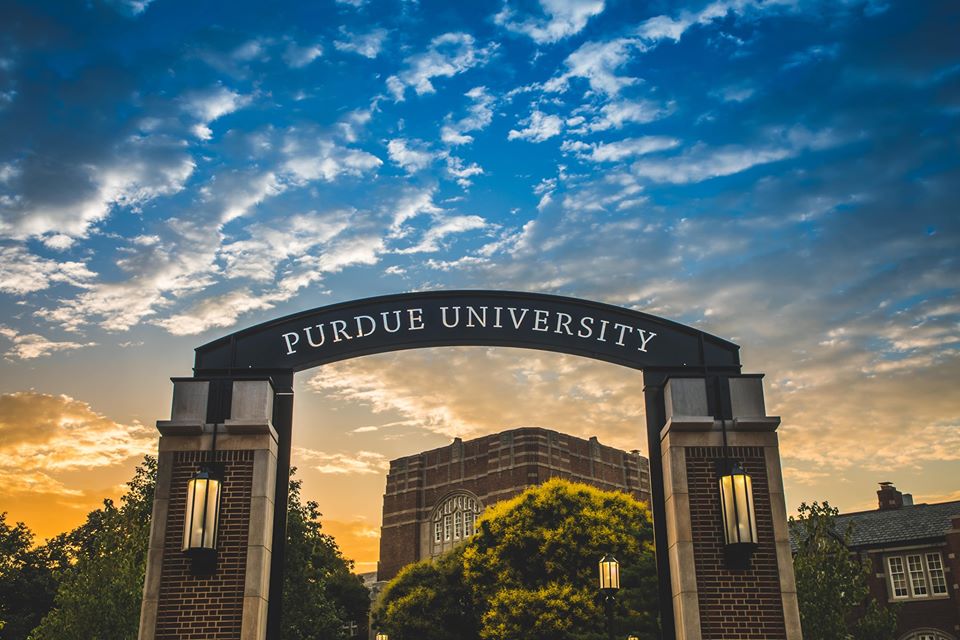 Purdue motivates its web design students to embrace the interdisciplinary nature of their field and see just how well they can adapt their skillset to any industry or sector, not just the tech field. The university even offers two different Bachelor of Science degrees in Web Programming and Design or UX Design so students can better tailor their education. "By learning a variety of skills, I'm able to speak on some of those as I start my career. Especially with data visualization becoming an up-and-coming topic in many companies, being able to combine my knowledge of interpreting data and development is a skill that companies find valuable," said Nicole Dwenger, a senior Web Programming and Design major. With such a range of options to explore within the web design field alone, Purdue's program strives to exemplify that in every way.
At Purdue, you can expect a bold pursuit of hands-on work that pushes you to master your craft before graduation. Design and technological concepts come alive in practice during in-class labs and abundant group project work. "Purdue facilitates these skills by offering classes that build our design knowledge early on in our college careers and encourages students to incorporate these principles in later programming projects in technical classes," Dwenger said.
Outside of class, working on professional research with faculty or in internships and other jobs keeps students engaged and curious. "I work as an undergraduate researcher in the Byrd Vis Lab in which my research looks at developing a digital web-based platform for students to walk through the data visualization process," Dwenger said. Due to its large enrollment, Purdue offers hundreds of clubs. Of interest to web design or UX design students include Purdue User Experience Design, the Purdue chapter of the Association for Computing Machinery and Web Dev Club. Without a doubt, Purdue goes out of its way to provide students with an experience as diverse as their field.
6. University of Wisconsin Oshkosh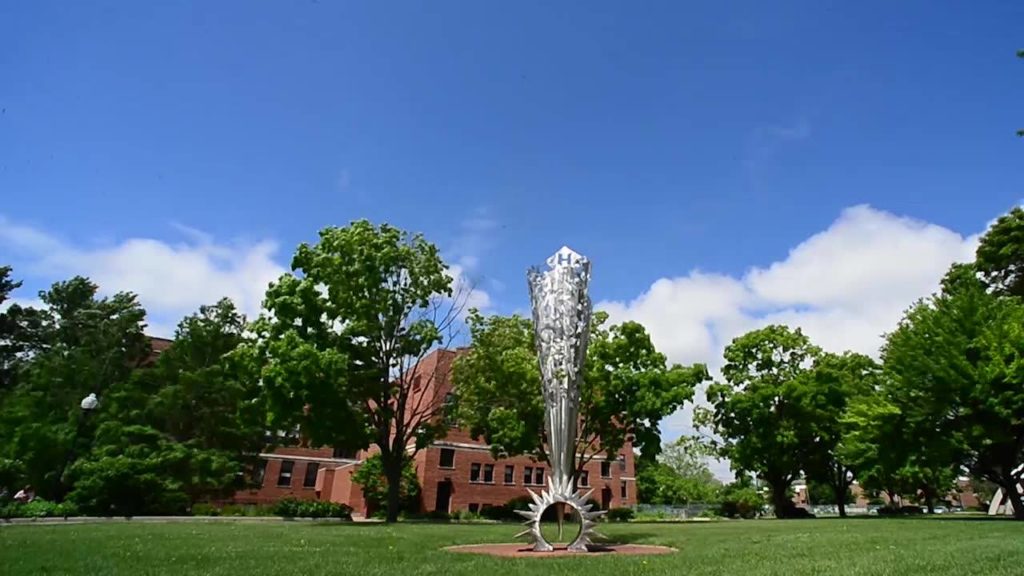 Every career in web design and development needs you to think beyond just the technology perspective.  And the Interactive Web Management (IWM) program at University of Wisconsin Oshkosh (UWO)?  That's interdisciplinary. This undergraduate program integrates core classwork from four different university departments: Computer Science, Journalism, Information Systems and Marketing. Students take additional courses in journalism and computer science, allowing them to specialize in one if desired or to opt for the business track. "I just couldn't choose what to do, I couldn't pick one major. So [this] is like a hybrid major. I thought this would be perfect for me because I was so indecisive and this was more broad and would open more doors for me," said senior Mimi Tang. Between the multi-faceted curriculum and the support embedded in the program, students can soar beyond expectations and design a career all their own.
At UWO, the faculty go above and beyond to care for their students. "All of the professors are there, they want to support you, and they do so many things in class like projects and social networking assignments that would help you in the long run to prepare to get a job," Tang said. "A lot of times [professors] will bring in an organization or a nonprofit from around the area, and they'll have you work with them. So, it feels like you're doing a real-world experience and you're making these real connections." Faculty also facilitate experiences for students, like participating in the National Student Advertising Competition. "We get to work with real brands. Last semester we worked with Adobe, and we made a full campaign from start to finish. We researched everything; everyone had a job title. I was the UX designer and part of the innovation team. That was one of the best experiences," Tang said. Whether you choose to explore all the areas of study or focus on just one, know that UWO covers all the bases.
5. DePaul University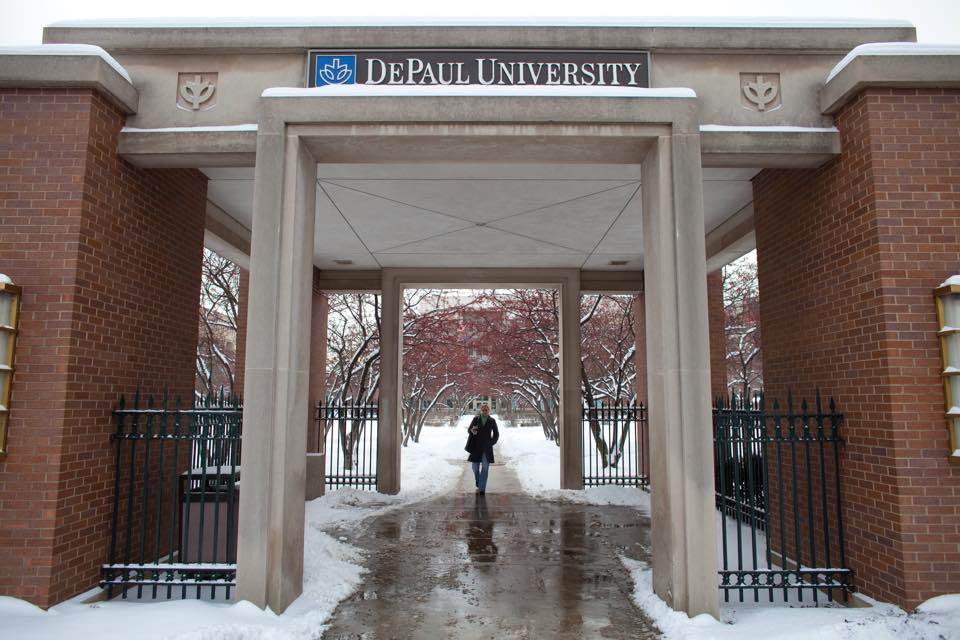 Nestled in the eastern corner of Chicago, this private research-focused university appeals to students interested in both the aesthetic and technical sides of web design. The UX Design program introduces interdisciplinary skillsets in design, research and coding to capture the essence of this emerging specialty. For DePaul students who want careers as software or web developers, the bachelor's program in Information Technology with a Web Development concentration prepares them with a focus on back-end programming and working with servers and databases.
Research urges exploration, and in either major, DePaul helps find the best experience for you. "A coding professor [referred] me as a research assistant candidate based on my performance in the class. Working at the lab opened me up to a different way of thinking about understanding people and gave me great experience conducting research. My time with the Divergent Design Lab taught me to challenge existing norms and being more aware of what media and information I was consuming on a daily basis," recent graduate Adam Babin said. Between on-campus research, project work and easy access to internships, DePaul students won't bore easily.
DePaul classes always take the next step, asking students to think critically to turn concepts into something larger. "Most of my classes focused on larger projects that challenged what you learned in class. It was the best way to learn because it built on the lectures and required you to learn on your own time. I think the professor's willingness to accept all kinds of solutions encouraged myself and my classmates to explore different ways to deliver projects that weren't always covered in the lectures," Babin said. To match the bold learning approaches, students experiment with up and coming technologies, helping them understand what they might encounter in future jobs. The two Idea Realization Labs on DePaul's campus feature 3D printers and other avenues that allow hands-on creation of prototypes. Students also find the System Observation and Usability Lab on campus equipped to test their products the same way as UX designers. With an environment that both challenges and supports you like DePaul's does, you can achieve far beyond anything you ever believed you could.
4. Santa Clara University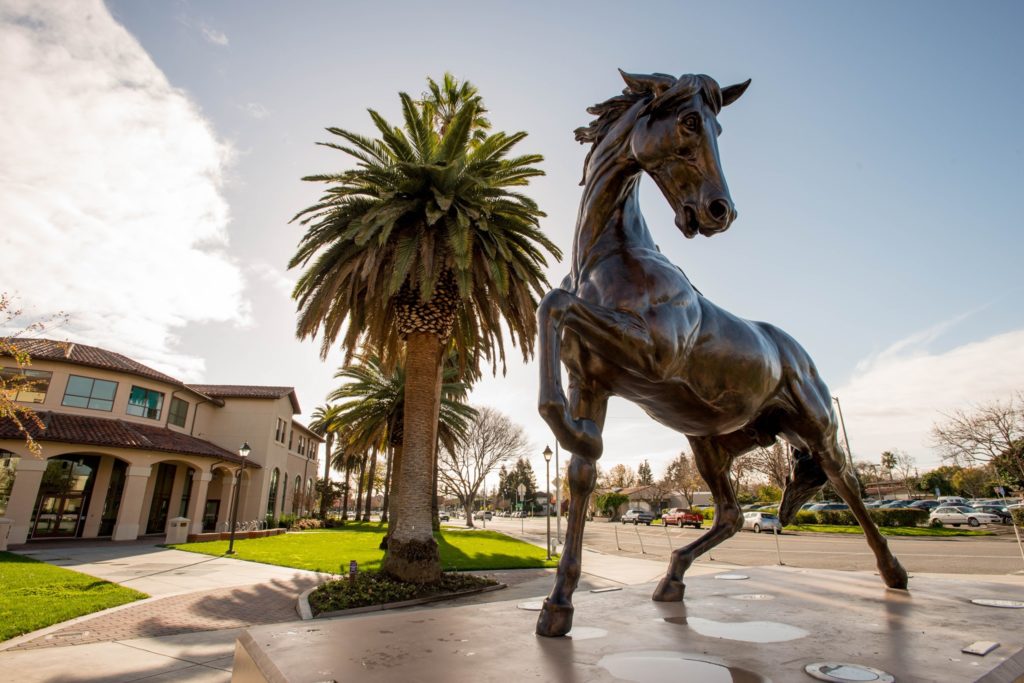 Of all the universities blanketing California's coast with web design programs, Santa Clara levels up with their commitment to filling students' toolboxes with every skillset they need to succeed. The Web Design and Engineering major teaches coding and key infrastructures of technology and accentuates those courses with an education in communications, digital media and design. This powerful combination helps Santa Clara students find their niche and opens up the potential to find internships and jobs in computer science, engineering or design. "This interdisciplinary mindset is more powerful than I think we advertise to even incoming first years because a lot of people don't really understand the program. But this interdisciplinary skillset, it's incomparable, I think in the long run in terms of what they could work on in projects during college and as a career," recent graduate Mariah Manzano said. Enhance your skillset by diving into a variety of hands-on experiences like sampling classes from other departments, collaborating with professors on research and working for a local company.
Students learn both design and technology, a unique skillset favored by employers, allowing them to experiment with and explore their many options in the field. "During my time at Santa Clara, I worked on four portions of the [school's] site. I helped out with the career center and then the faculty senate, the school of engineering and then my senior year, my final sort of web project, I was actually a UX Project Manager for the school of business," Manzano said. Faculty take on responsibilities beyond the classroom and reach out to students with opportunities and support. "What was nice about [this professor], there was one time when I went in and I was like, 'I need a new project experience because I realize now that I'm really interested in UX and I want to explore this,'" Manzano said. "I always knew that she wouldn't mind all the questions or me trying something new, so that was nice in my sort of exploratory period, especially." If you're dying to study web design and development under the West Coast sun, count on Santa Clara.
3. Washington & Jefferson College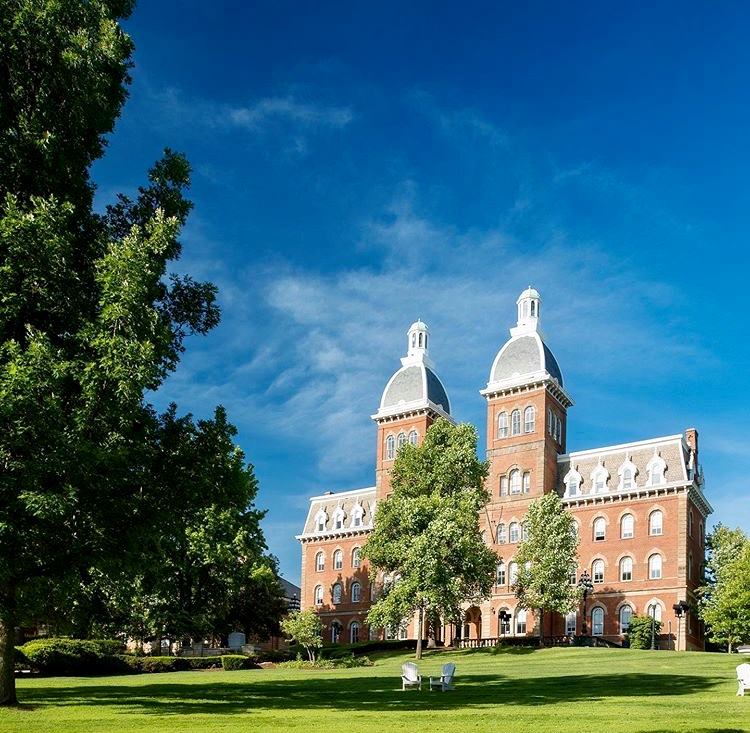 A university that originated around the end of the American revolution in log cabins, Washington & Jefferson College officially settled in Washington, Pennsylvania in 1865. More than 150 years later, this small private school offers slightly more modern amenities and programs. Majoring in Computing and Information Studies (CIS) means choosing from five emphases, including Web and Mobile Technology and Interaction Design. The customization doesn't stop there – once you decide on an emphasis, you also pick most of your core classes. The CIS program requires five courses, including the senior capstone. With 24 total classes that range from Information Visualization to Digital and Social Media and Eye Tracking Methods, students will not run out of new topics to engage in and learn.
To further amplify the personal touch, CIS majors take on multiple hands-on experiences in partnership with faculty and the community. The senior capstone connects students with a local nonprofit organization in need of their skills where they work from start to finish to design and implement a plan that meets the organization's initiatives. Washington & Jefferson brings additional opportunities for networking and growth through research. Students work on campus, assisting faculty with their research and during the summer, the opportunity to work on research funded by the National Science Foundation or Carnegie Mellon University becomes a reality for some. Don't let the log cabins or smaller enrollment fool you; Washington & Jefferson bursts at the seams with opportunity and ambition.
2. Drexel University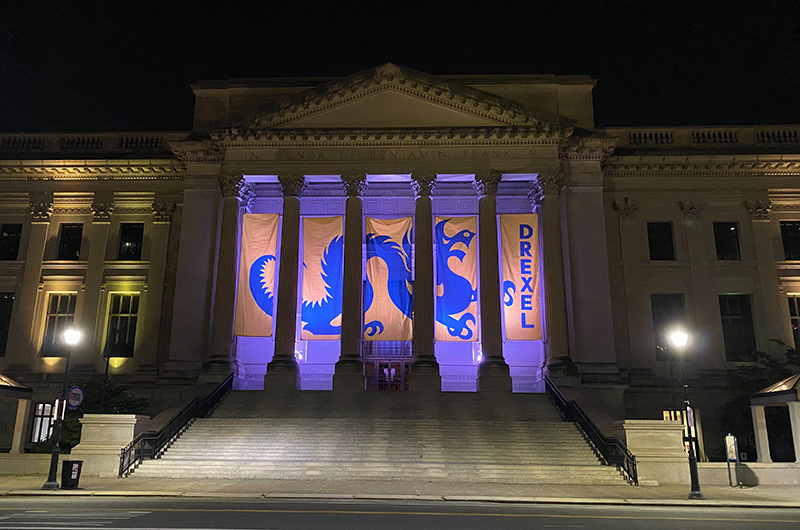 Drexel puts its own spin on the concept of "learning by doing." Interactive Digital Media majors engage in a full-time work experience for six months through Drexel's co-op education program. They also have the option to graduate in five years instead of four, and to complete up to three co-op experiences. "[My co-op] was at a company in Philadelphia that specializes in building interactive experiences for nonprofit companies like those touch screen displays and interactive experiences you see at museums. [They also do] a lot of websites for schools and other nonprofits, so I had the opportunity to work on the harvard.edu website, yale.edu and a couple other schools. My role was mostly as a creative developer, having some input on the design process but mostly implementing problem-solving," said recent graduate Clay Tercek. Drexel will keep you on the cutting edge of web or technology design – they want you to see just what you can accomplish.
Drexel's program screams freedom, not just through the co-op experience, but in classes as well. "Our junior and senior year classes were a lot more open-ended. Just kind of self-guided, pick your own project. Do whatever you want to do, you have for junior year six months, and for senior year nine months to do it," Tercek said. In these intensely hands-on design programs, the role of faculty looks more like that of a mentor, and Drexel's smaller size gives students a heightened level of personal attention. "I quickly learned that all of the professors at Drexel are eager and excited to be a part of whatever project you have in mind, whenever you want. I had plenty of Zoom calls and phone calls at late hours of the night getting advice from professors," Tercek said. Let any fears go, because at Drexel you'll find a program truly designed with you in mind.
1. Utah Valley University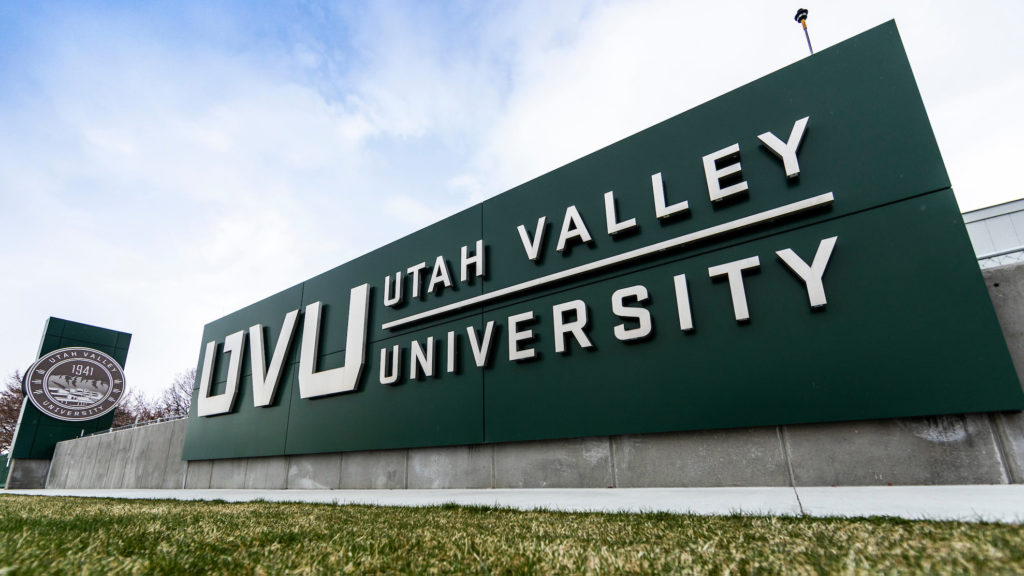 We know Utah for its spectacular state parks, and now we can remember it for clinching an accolade in the web design world as well. Utah Valley University offers an Associate and Bachelor's degree in Web Design and Development, as well as emphases in either Interaction and Design or Web and Mobile App Development. Akin to learning a foreign language, immersion in the field teaches students just what they can accomplish after graduation. UVU students construct their foundation through hands-on courses in core technical skills, as well as substantial classroom experience in their emphasis area. But don't expect the typical classroom setting with chairs, desks and a lecture. "[Professors] make sure that the normal classroom mold is broken. One of our classrooms for example simulates kind of a home. We have a doorway that has smart cameras, it has a smart fridge, a smart TV…We get to explore how different technologies work, whether it be for creating an interface for the smart fridge, or for creating a smart screen with the Apple Home kit," said recent graduate Kevin Acosta. All kinds of tech and software to play with also await UVU students in the Advanced Digital Media Sand Box located on campus.
Working in interactive fields like UX, design or development means constantly collaborating with colleagues who have both similar and different specialties Like many design programs, UVU introduces students to this real-world experience in each of their four years. "By the time we get to our senior projects we should understand how to work in a group setting and take responsibility for those aspects. So, from the very beginning [to] the end, students are molded in a way of thinking outside the box," Acosta said. UVU students can count on opportunities to go beyond borders to expand their professional horizons.
Through unique connections and one department's effort to blunt the travel costs using grants, students get direct access to the places where innovation happens. The senior project for Interaction and Design students takes them across the world to the Beitlehi archaeological site in Israel where they capture images and video so they can deliver their experience to others through virtual and augmented reality. "Our group [was] tasked to create an interactive coffee table with VR elements [and] augmented reality elements. Also, we were tasked to create mobile museum exhibits that would help bring all of these elements together," Acosta said. Another newer travel program launched in 2018 called UXpedition allows students to connect with industry-leading companies and professionals – locally, nationally or internationally. Although this school sits in a valley, its web program rises far above – take the leap and discover what this one-of-a-kind education can do for you.