Regular people check the news to see what's happening in the world. Did their favorite team win in extra innings? Or maybe they want to know how bad their commute looks today. When broadcast majors read the news, they imagine writing it instead of watching it. And they know landing a prime-time spot won't come easily. Students who aspire to deliver the news need to attend a school that has it all: Great student media groups, professional faculty, state of the art equipment and hands-on courses. You'll need to learn how to write, edit and produce.
Get the latest ranking of The 10 Best Broadcast Journalism Schools 2019 here.
Think you have what it takes to anchor the national news? Check out the 10 best colleges for broadcast journalism.
5. Ithaca College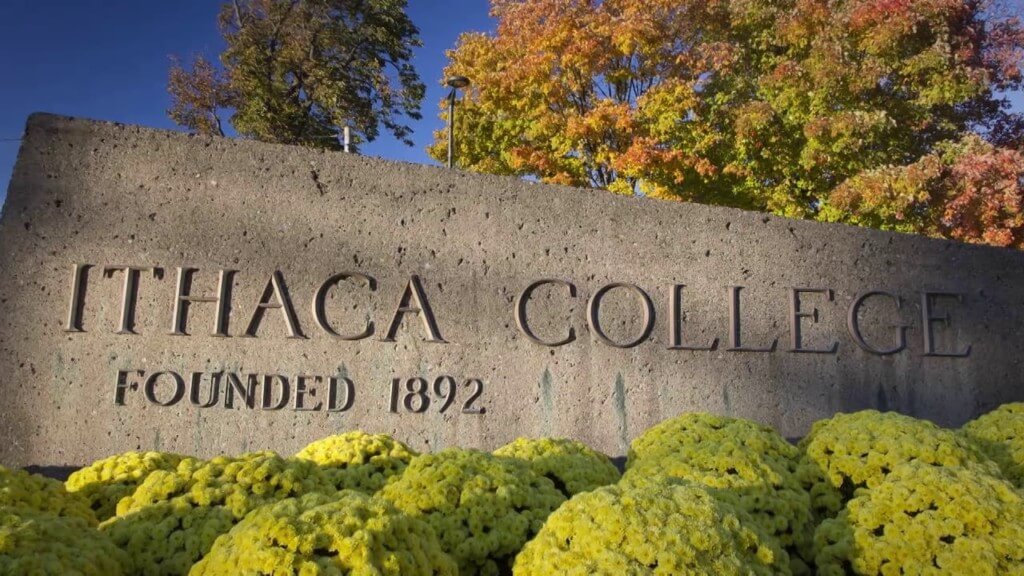 Interested in making a short film or documentary? The Studio at Ithaca provides all the resources you need to make it happen. Student executives run The Studio's operations with the guidance of professional staff and a network of alumni. And if you hope to become an Emmy-winning news anchor or producer, then you can hone those skills at ICTV, Ithaca's student-run TV station. "ICTV has been beneficial to me because I think it has prepared me for when I graduate. The administration lets us run a real station, and every person on ICTV treats it like it is," said senior and ICTV's rising station manager Garrett Weinberg. The student executives provide mentorship to other students and any support they need throughout their projects. Alumni and current staff help build connections with Ithaca's aspiring broadcasters. On top of that, Ithaca broadcast students get to pick an area of study that focuses on their specific goals and interests. Students can tailor their focus to news, entertainment, health and more. Through working with an academic adviser or the Television-Radio Program Director, each student develops their area of study to market to employers.