Great college towns offer much more than blackout Friday nights. They provide perfect settings for game days, gorgeous (and walkable) natural scenery, awesome art cultures and traditions you won't find anywhere else. When a college acts as a beacon of light for a town, call it poetic. When town and college embrace one another, call it harmony. These college towns wear such characteristics in spades.
4. CORVALLIS, OREGON
What's found in a place dubbed Tree City, USA? You got it — trees. "Absolutely gorgeous, no matter what season, it is always strikingly beautiful," said Oregon State junior Ali Jorgenson. Because Corvallis offers more than just pretty scenery, naturalists, "green thumbs" and the Jolly Green Giant dream about living here. But don't worry about being told to eat your vegetables: People with all kinds of interests and tastes live in Corvallis. "We have a great downtown area that encompasses local small shops and businesses along with unique delicious restaurants," said Jorgenson. This community dies for Oregon State sports, as well craft beer weekend, Corvallis beer week, concerts and local plays at the Majestic Theatre. But mostly, entire weeks devoted to the celebration of beer (at least one town is doing it right).
Student to Townie Ratio: 1:2
Locals' Favorite Restaurant: Block 15 Brewery & Restaurant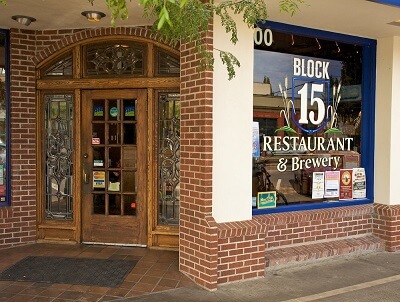 Must-Experience Annual Festivity: Corvallis Culinary Week
Learn about off-campus housing here.