Opportunity. It's something you can practically smell when you breathe in the University of Notre Dame air. Be it through the 29 residence halls, 500 student clubs or even off-campus social adventures, the one thing Notre Dame doesn't lack is opportunity. There's always something to do. Opportunities may seem endless, but I've narrowed down a list of the top 10 can't miss events at the University of Notre Dame. You're welcome.
1. Siegfried's 'Day of Man'
Siegfried Hall, a dorm that like all other dorms braves the terrors of South Bend winters, decided to turn their weather woes into action when they began a fundraiser for the South Bend Center for the Homeless. Seeing Siegfried Hall residents parading around campus in shorts, tank tops and sandals in the dead of winter is a tell-tale sign that the infamous 'Day of Man' has begun. What's a better treat than getting to see some pale Siegfried thighs in the middle of February?
2. Bookstore Basketball
Before I even got to Notre Dame, I remember hearing about Bookstore Basketball on my campus tour. With over 500 teams participating, it's the largest five-on-five outdoor basketball tournament in the world. The games are played regardless of weather, so there are always some memorable moments.
3. Baraka/Bengal Bouts
Baraka (women) and Bengal (men) Bouts are annual charity boxing tournaments to raise money for the Holy Cross Mission in Kyambogo, Uganda and Bangladesh. Can't name too many college activities more intriguing than watching fellow classmates spar it out for a good cause.
4. Fisher Regatta
Ranked as one of ESPN's Top 100 College Events, the Fisher regatta is a one-on-one boat-racing tournament on Saint Mary's Lake. The one catch: Every boat is homemade. From pirate ships to floating basketball courts, this regatta doesn't lack in creativity. Oh, and there are free hamburgers and hot dogs… so you basically have no excuse not to attend.
5. Midnight Drummers Circle and Trumpets Under the Dome
Notre Dame's dedication to football is pretty obvious, but the extent of this dedication is unfounded. Every night before home games, the Midnight Drummers Circle performs the drum cadences that will be played the following day in the Notre Dame Stadium to huge crowds of fans. The band support doesn't stop there. The following day, trumpeters perform Notre Dame Our Mother and the Notre Dame Victory March in the second floor of the main building under the golden dome.
6. Pep Rallies
The weekend's energy begins the Friday before game day, when fans from across the country come to get pumped about the big game that lies ahead. Fueled by their love of ND football, the players, coaches and cheerleaders take the stage to rally up the crowd.
7. Domerfest
Commonly referred to by upperclassman as "one of the most awkward moments of my life," Domerfest is a school-sponsored party for freshmen on welcome weekend. Although it might receive some bad press, Domerfest is a shared memory that ultimately bonds us all together. Yes, you may give your number out to a few too many people… but hey, it's a great experience!
8. Dome Dances
There's only one thing better than being able to look at the beautiful golden dome every day, and that's getting to dress up and dance under it. Dome Dances are awarded to exceptional halls each year for meeting an array of criteria. Befriend someone in one of these exceptional halls if yours isn't quite meeting the mark; you don't want to miss out on this!
9. Hip hop night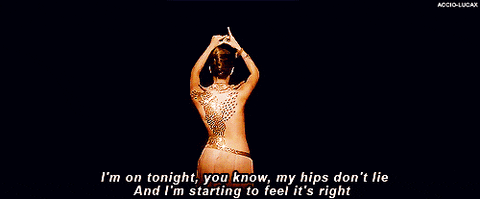 Oh, the joys of sweaty hip hop night. You absolutely have to attend this event at least once during your time here at ND. It's a night like no other and while words can't do it justice, you won't regret your experience.
10. Keenan Revue
https://www.youtube.com/watch?v=Q2Avh-whhjw
As an avid lover of comedy, I cannot wait to see what the Keenan boys have in store this year for their annual Keenan Revue. Performing an array of sketches making light of well-known Notre Dame stereotypes, the men of Keenan Hall never cease to put smiles on the faces of all who attend.