Say the word "college" and you'll immediately picture ramen, overpriced textbooks and (of course) the ever-present red Solo cup. After all, that's why you're here: to get your bachelor's in Partying. Although most schools have their fair share of party options, these schools go above and beyond when it comes to getting so hammered you can barely remember your own name.
10. Rice University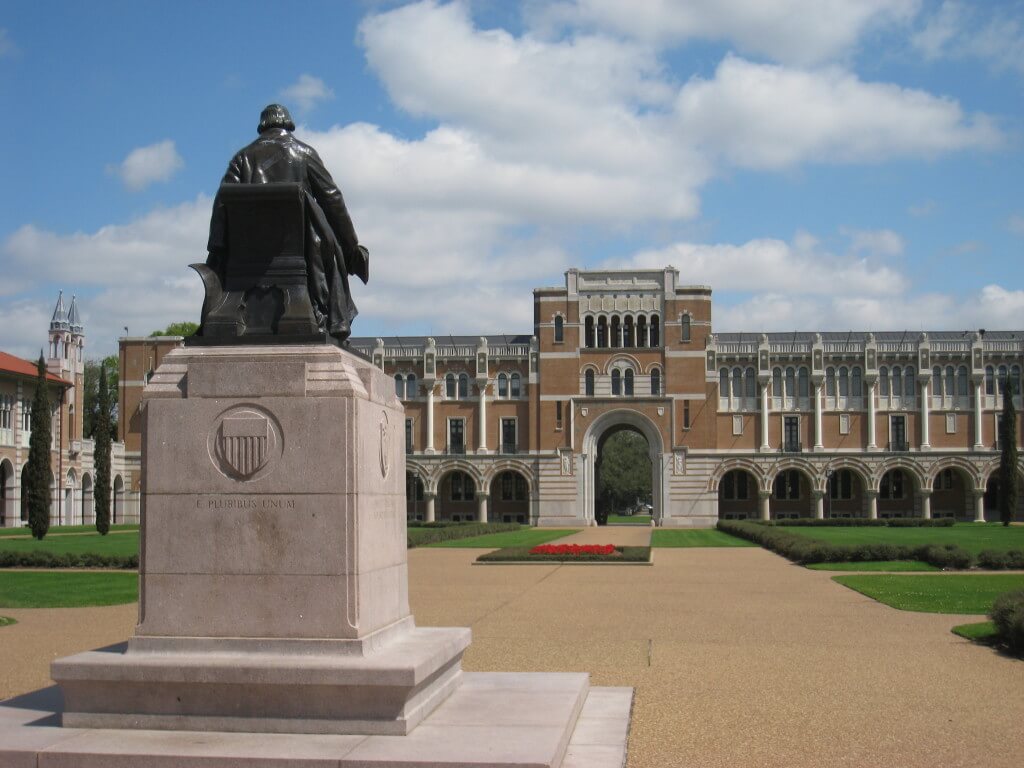 Don't let Rice's shockingly low number of yearly drug and alcohol violations trick you into thinking their students are all about the books. Thanks to the Rice Alcohol Policy, students over 21 can host private parties with alcohol, which the police won't break up without "probable cause." This means that those poor unfortunate underaged souls can drink, too–secretly of course. Although there's no Greek life, the residential colleges where students are randomly split up, Hogwarts-style, throw tons of themed parties. Perhaps best event is the annual Beer Bike, a combination of bike race and chugging beer. A close second is the Night of Decadence, a themed and hyper-sexualized Halloween party thrown by Weiss College where students wear basically nothing but underwear. Need we say more?
9. Southern Illinois University–Carbondale
SIU isn't exactly known for their sports teams, but their parties are a different story. Students care about football games for one reason: to get so ridiculously hungover they'll say they never want to drink again (but of course that's a lie). SIU is in the midwest A.K.A. the middle of nowhere, which means students throw rowdy frat and house parties or visit bars on the strip, which will let in anyone 19 and up. In fact, in the 80s, the strip was closed down thanks to riots on Halloween. The riots still happen now for no reason other than it's Halloween; last year, students were at each other's throats in front of the bars and even overturned cars. Most well known of all is Unofficial, a Halloween party complete with crazy costumes and binge drinking two weeks before the real thing. The party scene at SIU is so prominent that there's a whole Twitter page (@SIUPartyschool) dedicated to it.
8. Coastal Carolina University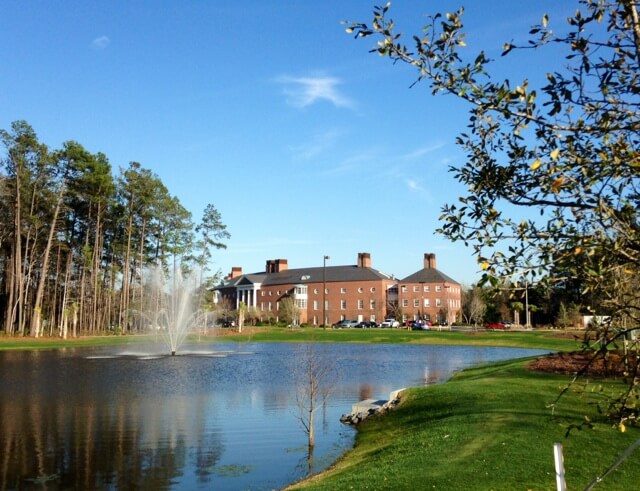 When the going gets tough, the tough get going… or dream of leaving everything behind to be a beach bum. Going to school at Coastal is like permanent Spring Break, complete with boat parties and weekend boat trips to Boathouse Bar. "We all go to Tongy's Shmackhouse on Thursdays and The Coop just to chill and have some fun, especially when vodka drinks are $2 till midnight and campus is in walking distance," said freshman Maggie Stone. "Another cool thing is how Coastal students literally take over 64th street beach in Myrtle Beach over the warm weekends. It's one huge darty." Of course, according to Stone the Spring Break feel drops along with the temperatures in the winter, but that doesn't matter. After all, it doesn't need to be warm to go bar-hopping.
7. University of South Carolina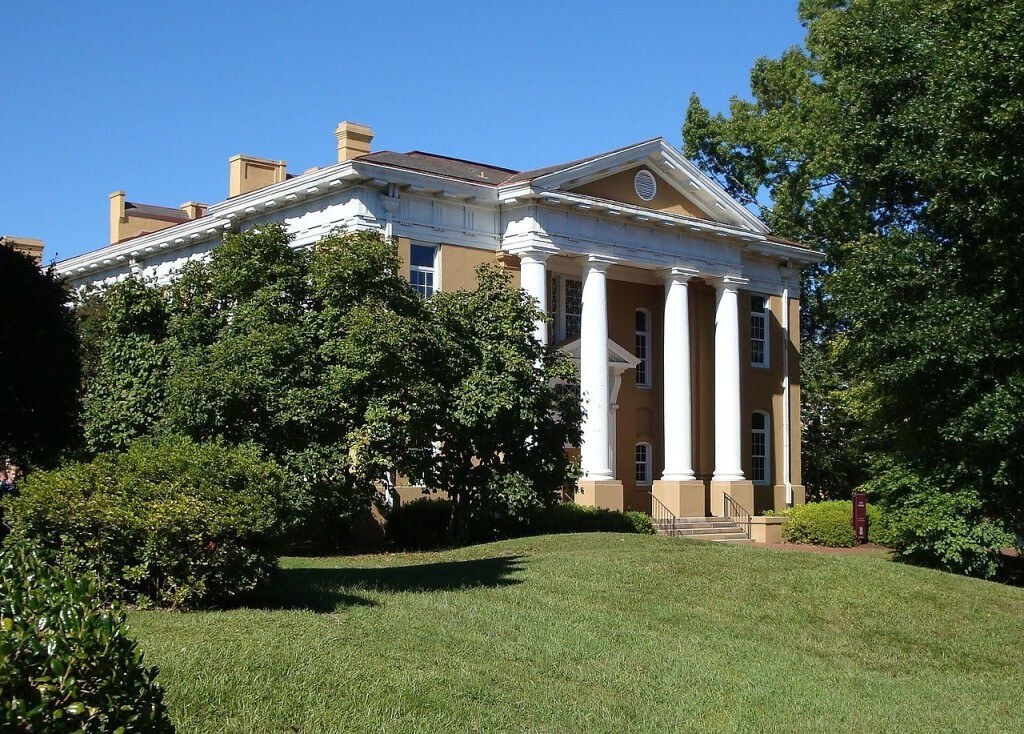 You may recognize this school for the attention it received last year when they shut down a frat until 2018 for alcohol violations. But it's not like that stops students from partying away a week's worth of stress. With the exception of Sunday, you'll find students out and about practically every night. And why not? According to freshman Sofia Jaramillo–thanks to the tons of amazing specials such as $1 drinks on Mondays at Pavlov's–getting sloshed has never been easier. Thursdays, dubbed "Thirsty Thursdays," are also a busy night for bars. For those who are under 21, there are 18-and-up dance clubs, or a handy college staple: tailgating, since football and fall are one and the same at USC. "Game day is the biggest thing here," said Jaramillo. "If you're a girl you go to the fraternity lots where every fraternity has a tent and pledges are making drinks for everyone, and the girls dance on tables." Sure, USC is in the middle of the Bible belt, but that doesn't stop students from turning up.
6. College of Charleston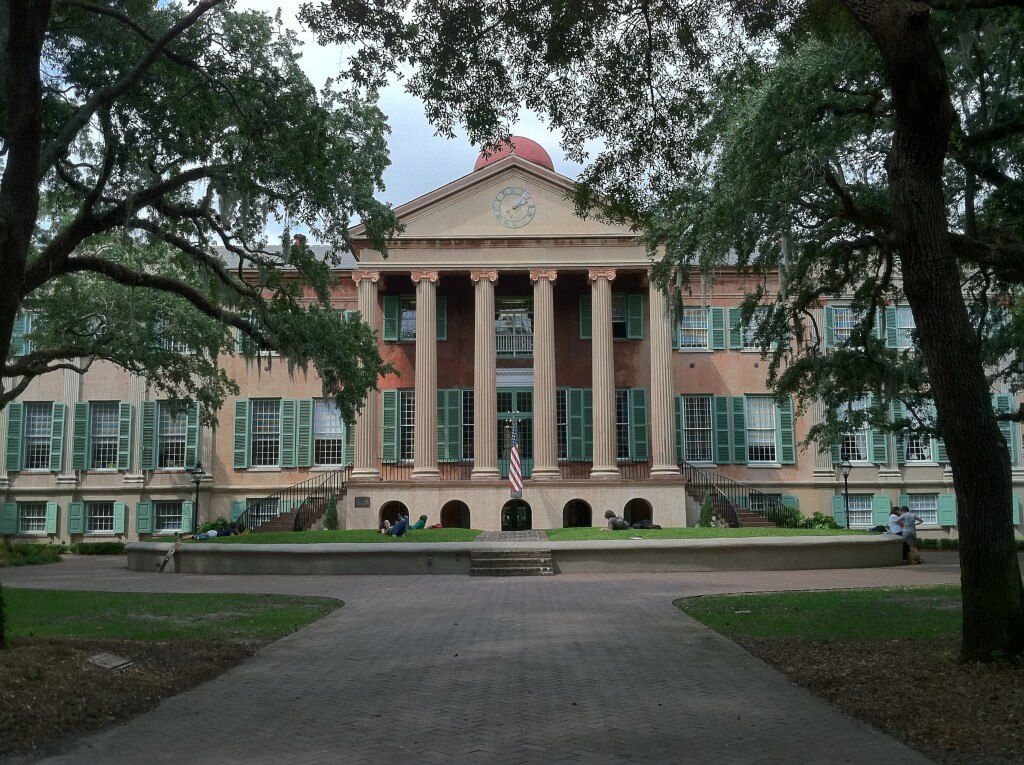 College of Charleston students love getting lush, especially at the 73 bars within five miles of campus. "Bar life is big. There are so many bars [and] there are always people going out every night and of course through the weekend," said freshman Olivia Mauer. Students aren't limited to bars; they can still experience college the way God intended…by getting hammered at frat parties. "Frats have day parties a lot so Saturdays are big on frat darty-hopping. Frat parties are usually the pregame and the start of the night and most people end up at the bars after," Mauer said. There are even some bars that'll let in people 18 and up until 10 p.m., which means that the fun isn't restricted to upperclassmen. After 10 p.m., it's frat and house parties galore.
5. University of Michigan–Ann Arbor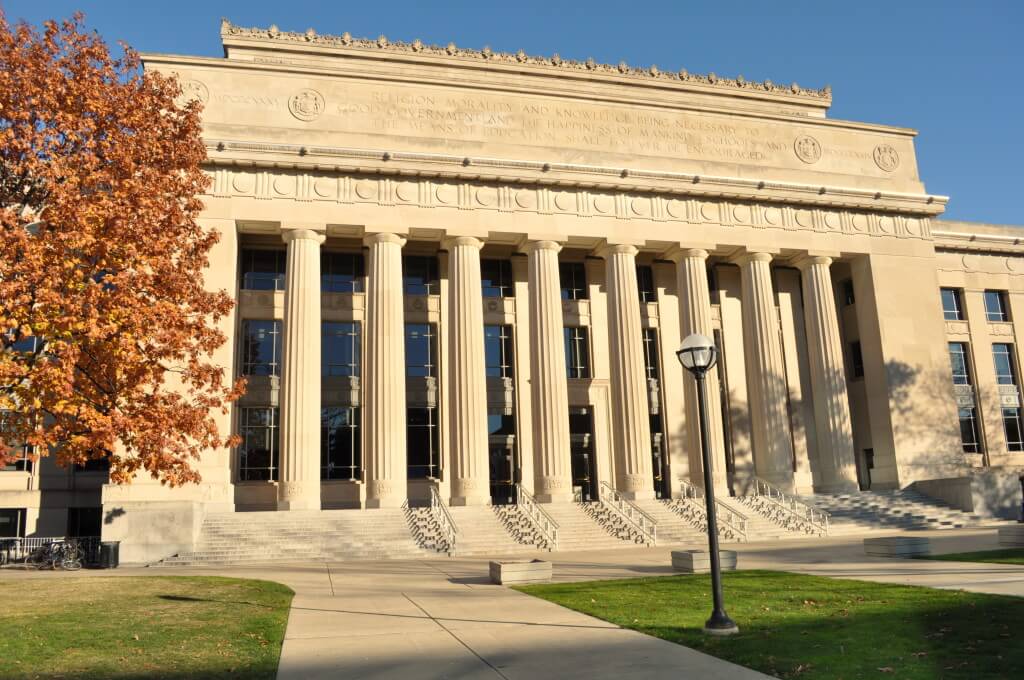 Football and tailgating are like PB and J, and that's certainly the case at UMich. Football Saturdays are the biggest party events of the year. "Our tailgates are unbeatable… you just dance on elevated surfaces and scream-sing 2000s hits all day, drunk-eat pizza and then wake up with no memory and do it again the next week. Being blackout multiple times a week is always okay," said sophomore Ashley.* Besides tailgating, the 50 bars within walking distance are also very popular. "Scorekeeper's bar and grill–lovingly known as Skeeps–is where you'll see anyone and everyone you know on any given Tuesday ($2 tequila shots that will ruin your Wednesday), Thursday ($1 Long Island iced teas are also dangerous) or Saturday night," Ashley* said. Greek life's a huge part of campus as well, with frats throwing parties practically every night. No wonder Ann Arbor is known as one of the best college towns–there's literally no shortage of ways to party.
4. Ohio State University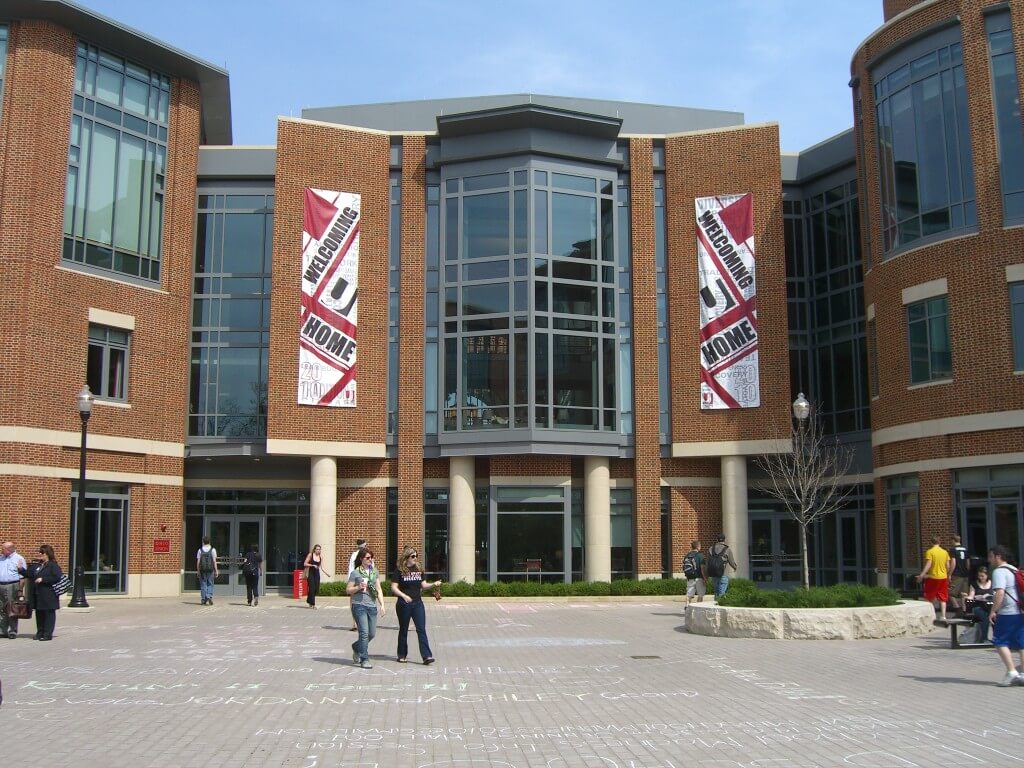 Any school that has more than 100 bars within five miles of campus has gotta be one huge party every day. Frat parties, bar hopping or tailgating? You name it and OSU has it. All of those unwatched shows on Netflix will just have to wait until winter break because any free time is Party Time. "This year fraternities hosted events including a Slip'N Slide party, a pool party (and the pool was made of hay stacks and tarp), a foam party and a tiki party," said freshman Anna.* "On Fridays you'll find the bar scene on High Street very lively from 11pm to 4am. Late Friday nights don't stop students from waking up bright and early on Saturday morning to start tailgating. [Our tailgates are called] Block [which] consists of things like loud music, dancing on elevated surfaces and beer showers." Sounds like a school that definitely takes the whole "work hard, play hard" mentality very seriously–maybe even too seriously.
3. West Virginia University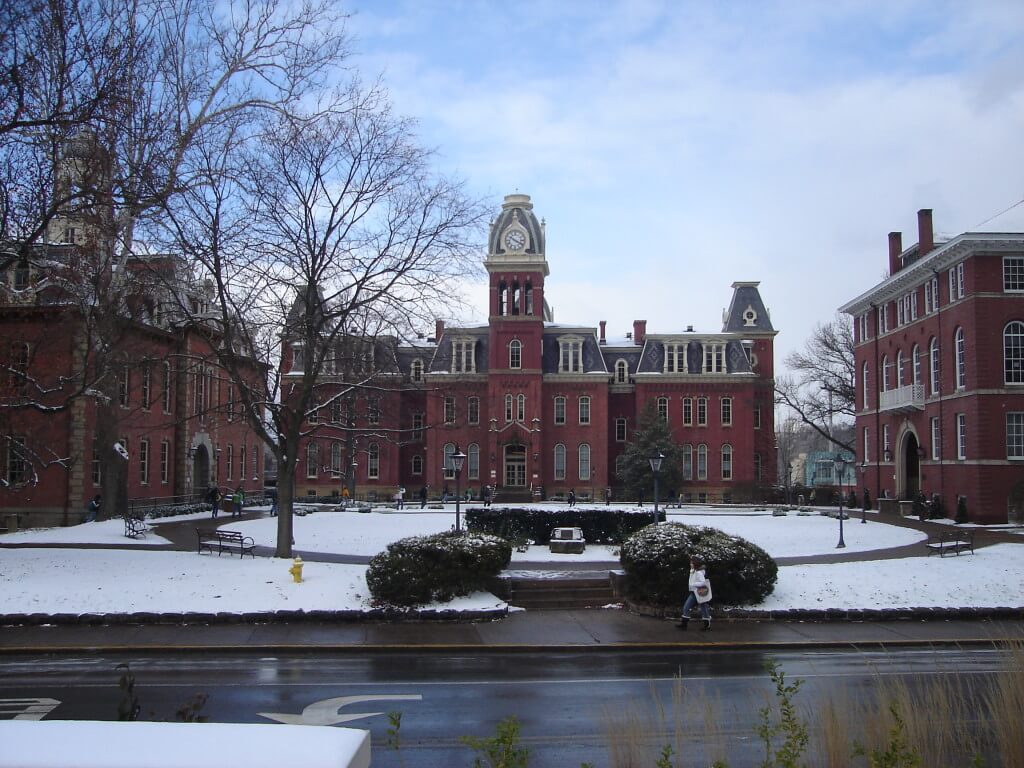 Ever seen the "I'm Shmacked" videos? They took place at WVU. "There probably is a party or people going out six to seven days a week," said freshman Ben Stover. "The students themselves are pretty rowdy and always breaking stuff or being stupid." Drunken kids randomly throwing couch bonfires? Yep, it's all there at WVU. Aside from campus parties, the bar scene isn't too shabby either. High Street is the popular option for bars and clubs. And endless drink specials ($2 tequila shots, anyone?) ensure the weekend never ends. Tailgating is as huge as ever, where everyone drinks to support the Mountaineers. A football game basically means an excuse to drink all day, starting at 9 a.m. Every event or holiday is an excuse to party, though the most popular yearly events are the campus-wide concert Fall Fest and St. Patty's day, the setting of their now-infamous video. Life's short so why not seize the day… or in this case, the beer.
2. Tulane University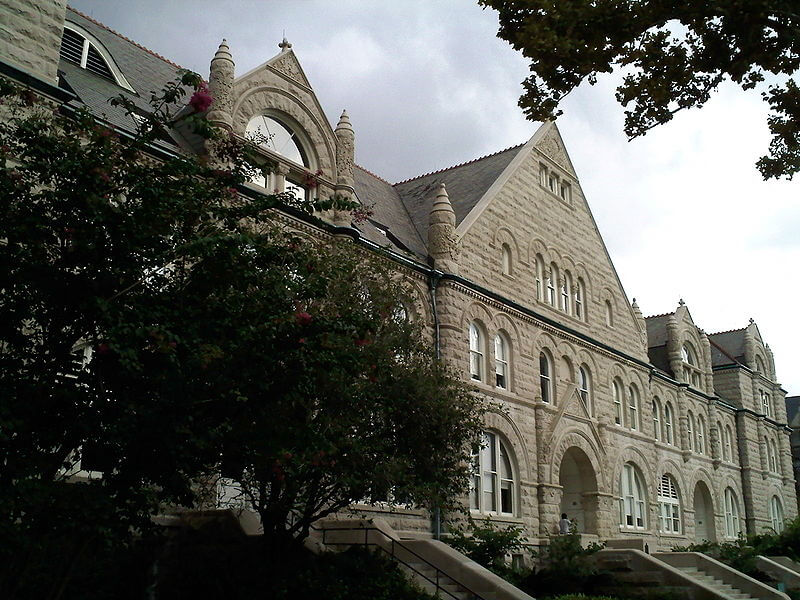 New Orleans is already a huge party city, so it shouldn't come as a huge surprise that Tulane likes to party. "Pretty much every bar that students go to accept 18 IDs making the party scene more enjoyable for everyone, even if they're technically [not] of age. There's no open container law in all of New Orleans so at every bar there are usually hundreds of people partying on the streets outside with no repercussions," said a Tulane freshman.** But what really sets Tulane apart from most schools is how it celebrates holidays. "Every holiday is on a whole other level… Bourbon and Frenchman street are always wild and are very popular for Jazz Fest, Halloween and all the Mardi Gras festivals. Classes are a joke [during Mardi Gras] week and we even get a Mardi Gras break because the school knows what the students are doing." While most college kids party because there's nothing better to do, students at Tulane party because there's a steady stream of never ending options.
1. University of Wisconsin-Madison
With more than 2,000 alcohol violations, 80 bars within walking distance, students at UW-Madison are doing something right (or very wrong, depending on how you look at it). Partying is as common and easy as breathing in Wisconsin. "If you don't drink/party here, you are kind of an exception," said junior Ashley.* Quiet weekend nights spent in PJ's are practically unheard of at UW Madison. "Gamedays here are like most other colleges' homecomings. But luckily for us, we get that every home game. Everyone is wearing red, tons of tailgates with kegs, flip cup, pong, bongs, etc." Students have such a love affair with tailgating that sleep is eagerly sacrificed. "People will wake up as early as 7 a.m. to tailgate for an 11 a.m. game," said freshman Eliana Locke.
There's no most popular party option because there's literally a party everywhere every night. "A lot of Greek students like to go out during the week (Tuesday and sometimes Sunday nights at the KK for kountry night)," said junior Alex.** "Frats are always super crowded and jam-packed with students." In the spring, there's Mifflin, an annual block party that takes over Mifflin Street all weekend. "It's associated with the large drinking culture as it is essentially an all day outdoor party," Alex said. Though police have tried to regulate it, students don't let that stop them from having a good time. Another huge event? Freakfest, A.K.A. Halloween celebrated the proper college way, with live music, ridiculous costumes and, of course, lots and lots of drinking. You only go to college once, after all.
*Last names withheld for privacy.
**Name has been changed to protect the innocent.
For more College Rankings, check out:
CM's Top 10 Schools for Greek Life
Top 10 College Towns You'll Never Want to Leave