The week before finals has come and you find yourself on your third coffee of the day. On top of trying to think of how to study for finals, you have to plan a group project and write a paper—all while maintaining your sanity. Finding the perfect study spot can help relieve the anxiety of deciding where to go to get your work done, once you have your favorite spot, the stress disappears, or at least some of it does.
To begin your search, try one of the 10 best study spots at the University of Kentucky.
1. William T. Young Library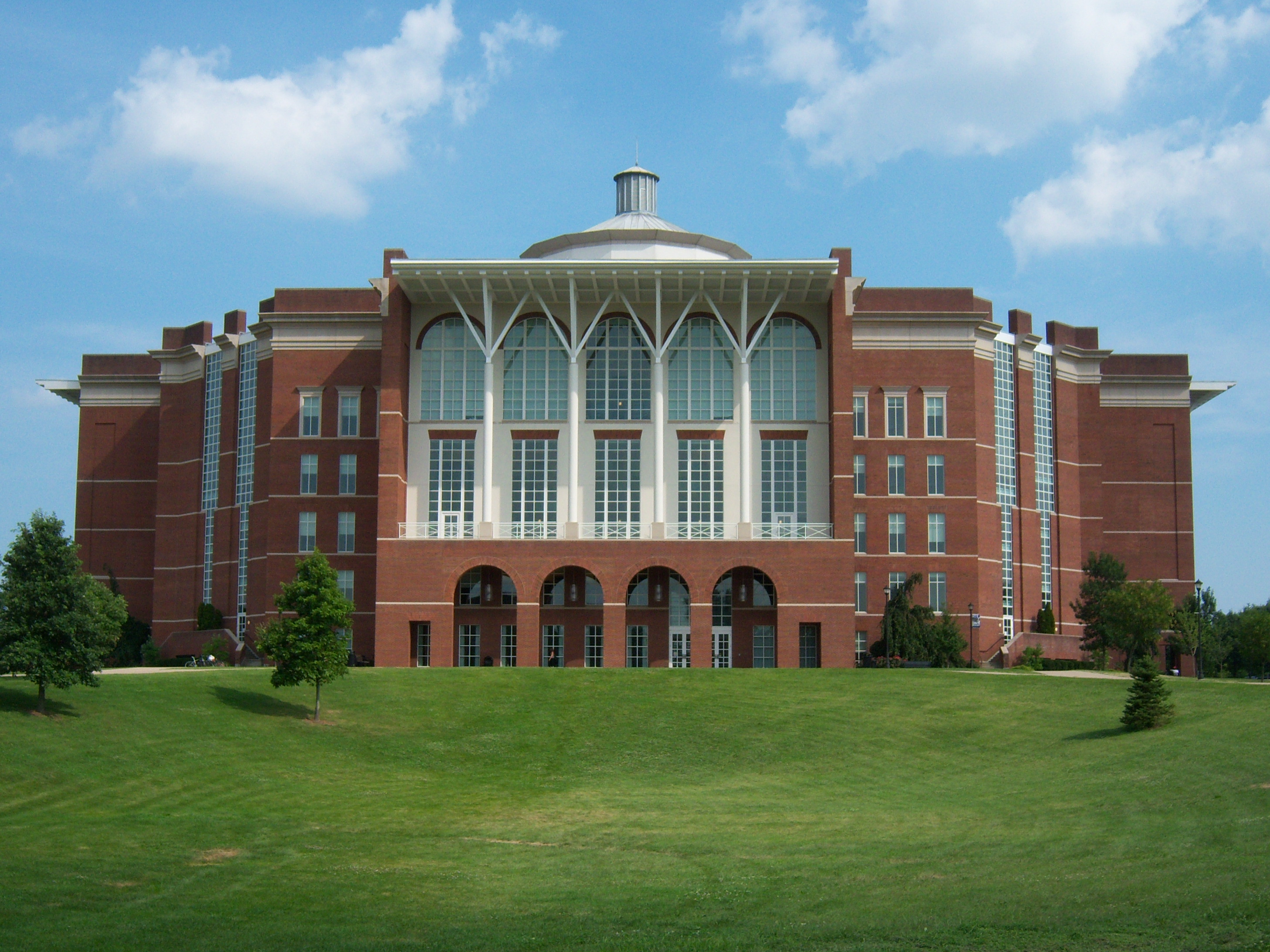 Everyone's visited Willy T. at least once in their time at UK. While it can seem very overwhelming at times due to the grandeur of the building, if you find the right nook, you can have a very productive study sesh. As you move up from the first to the fifth floor, it gets quieter and quieter so that you can find your perfect noise level on any floor. Though Willy T. has just about anything you could need—Starbucks, computer labs, whiteboards, actual books, many enjoy the simplicity of the library. "[I] like being around the people and having a simple wood table to work on. No amenities needed," UK junior Eli O'Neal said. Willy T., one of the largest buildings on campus, has a lot of space, almost guaranteeing you a spot to study. "I like that it's open. It might seem silly, but I feel more studious there and being in view keeps me from goofing off," O'Neal said. Willy T. may seem overrated because everyone goes there, but it gives you a go to spot to get your grind on.
2. Gatton Business and Economics Building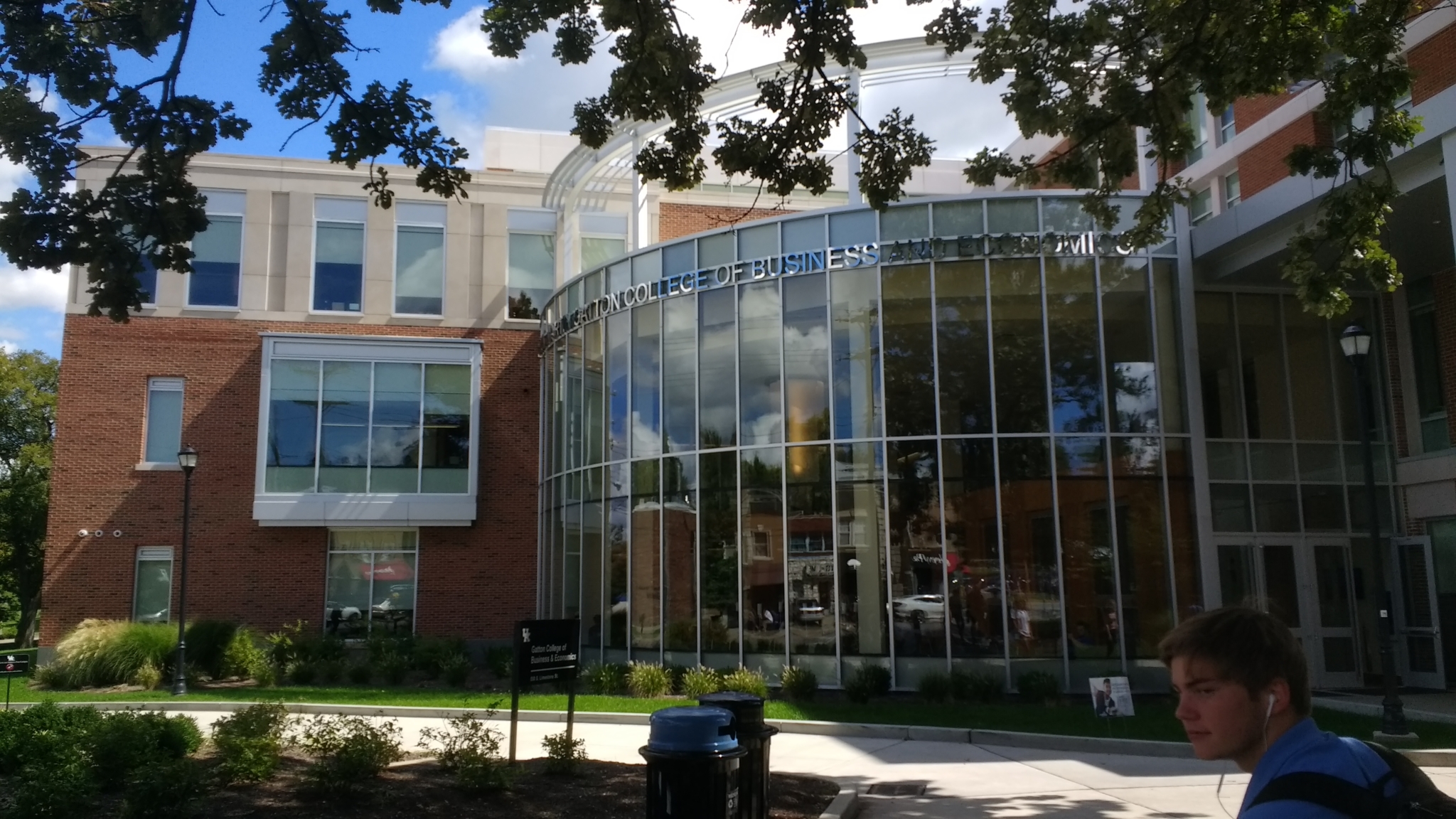 You will always find Gatton buzzing with excitement. Gatton holds a ton of different nooks and crannies to hunker down and get work done. You can book private study rooms, pick a table next to the café or post up in the main atrium. "If I ever need any help there are so many resources such as the Leap Lab. Also, professors are always in the building because their offices are there, so I can quickly run up to talk to them if I have any questions," junior business major Sophie Zaidi said. Leap Lab helps all economics, business and accounting majors with homework help, tutoring and help studying in general. In Gatton, you will always find a spot, whether on the staircase, in private study rooms, on the couch or beside the long study tables. Gatton can always help you grind.
3. Lucille C. Little Fine Arts Library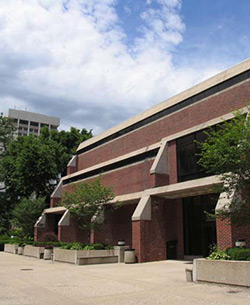 Though the Fine Arts Library seems like an odd spot to study, it could become your next favorite study spot. Located on central campus next to Whitehall makes it a perfect location to stop by. Though similar to Willy T., the Fine Arts Library can create a more productive environment for some because of how little people know about it. "It's super quiet and sometimes you can hear the music majors perform in the performance space below. So that's nice too," junior Lauren Crosby said. Many people prefer the simplicity traditional take of this library over the vastness of Willy T. If you need a quaint place to study, the Fine Arts Library provides the perfect spot.
4. Don and Cathy Jacobs Science Building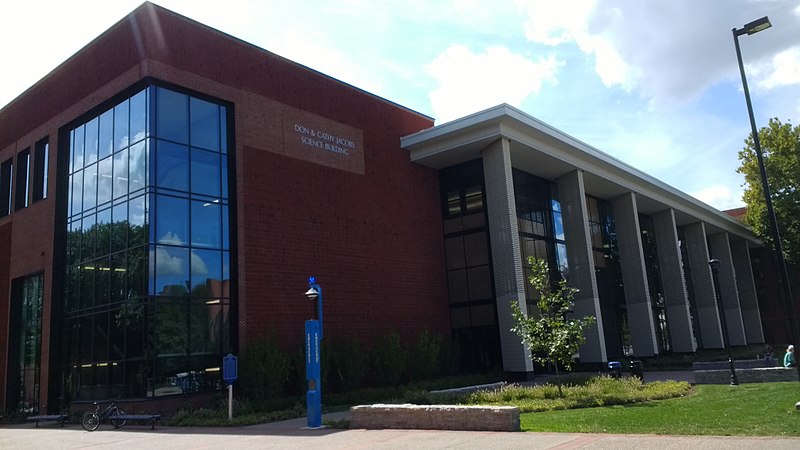 Don and Cathy Jacobs Science Building, or JSB as most students call it, provides a hub for all kinds of students. Home of Freshii, arguably the best and healthiest food on campus, chemistry labs and a Wildcat Pantry, JSB has something for every student. In JSB you can study at the large group tables or in a more secluded area on your own. "It's nice to study there because JSB has all kinds of different tables, couches and rooms to find the best spot. I prefer the big group tables on the first floor. It's also quiet which I find helpful for me to be productive," junior Rachel Vowels said. The location of JSB on central campus makes it close to dorms and other classroom buildings so that you can stop by in between classes or post up there for hours. JSB has everything from study snacks to the comfiest chairs in order to create the best atmosphere to study.
5. Lawn Chairs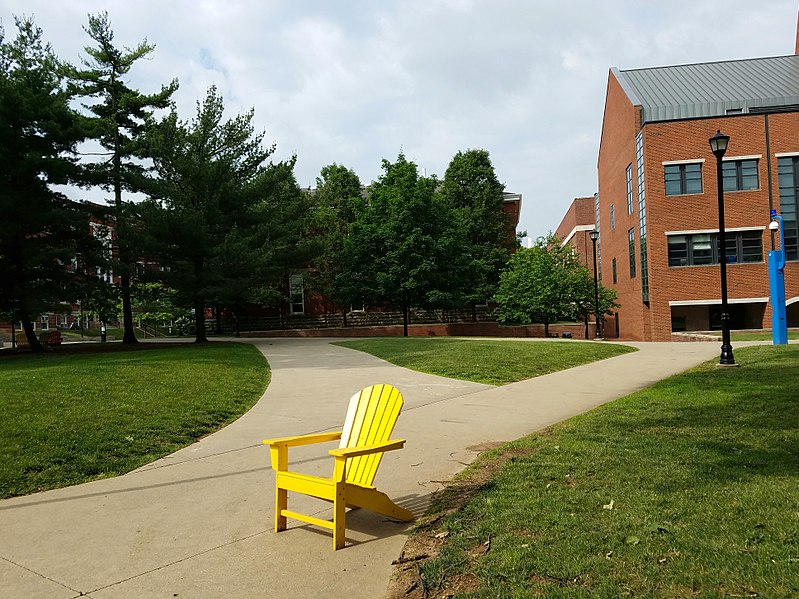 If you enjoy the outdoors, the lawn chairs make the perfect spot. We see lawn chairs all over campus, never in the same spot every day but still there. The most widely known chairs sit outside Whitehall Classroom Building. Sometimes the hustle and bustle of the buildings seem like too much to actually get work done. "It's better than the rest because I can be outside and enjoy the weather but can also focus on what I'm studying. There are usually other people studying around me so it's a productive environment, as well as peaceful because the trees create a nice canopy," senior Autumn Paine said. The flexibility of the location of the chairs allows you to position them wherever you want to find the perfect spot to grind. Everyone could use a little fresh air, right?
6. Dorm/Study Rooms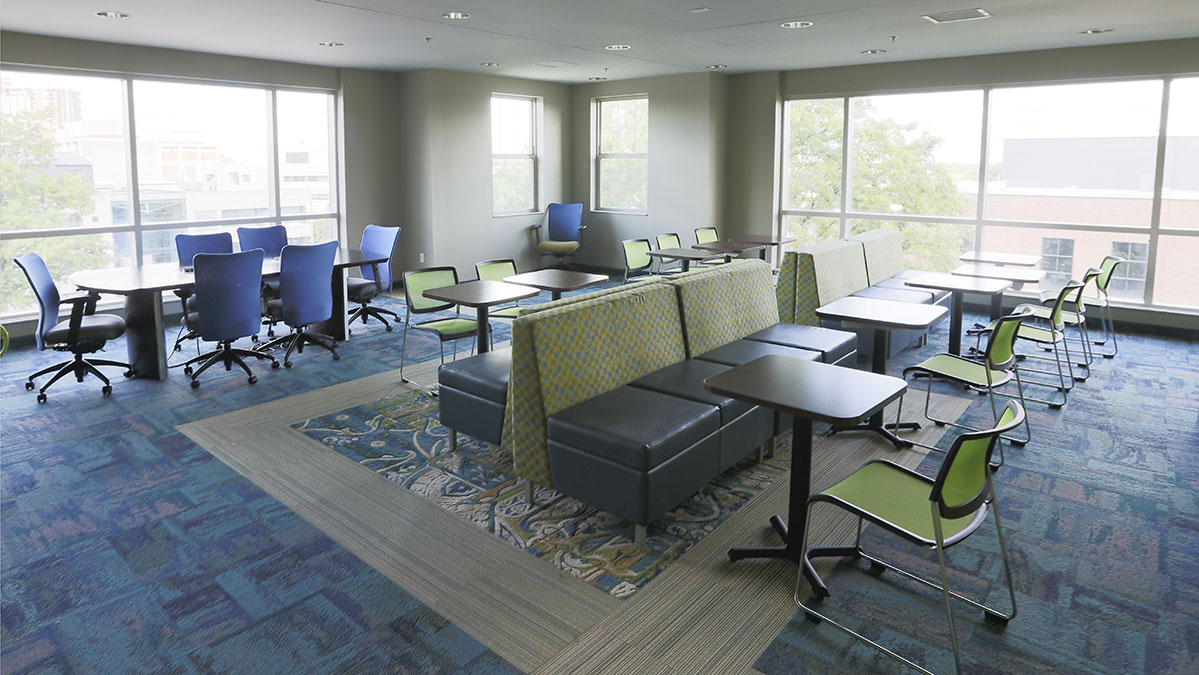 Dorms have a ton of resources within their buildings just waiting for you to use them. They have study rooms on almost every floor, usually with whiteboards and a TV. They have couches or tables and chairs so you can set up a study spot just right for you. In the study rooms, you can express yourself however you want without the harsh noise restrictions that other places like the libraries have. "I get FOMO or lose energy if I sit in my room and study, so the desk energizes me and is a good balance of my social life, my job, and my studies," Blackstone said. You can make the most of your time by studying in the same place you live.
7. Gatton Business BB&T Quiet Study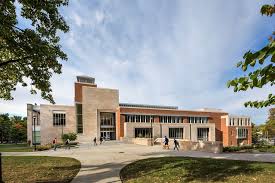 One of the newer buildings on campus, Gatton Business and Economics, creates a study space like no other. Within Gatton lives a separate area specifically for those who enjoy peace and quiet while studying: the BB&T Quiet Study. "[It] is my favorite place to study because it faces huge windows that let in a ton of sunshine. A lot of study places seem to be dark and dreary so it's nice to have at least a little bit of Vitamin D and a nice view," junior Peyton Mills said. Everyone there wants the same thing, a quiet study environment, and here students respect that. Studying here can give you a peaceful place to clear your mind and focus on your exams.
8. Common Grounds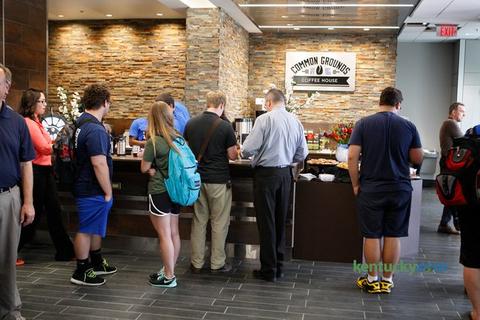 In order to grind and feed your coffee addiction at the same time head to Common Grounds. A popular coffee shop, Common Grounds has amazing coffee while also providing a great space to study. Though located on north campus near an abundance of restaurants and dorms, Common Grounds seems like it secludes itself from the busyness of the campus. In Common Grounds, you can also get into The Study, a tutoring spot where you can get help on any subject. The openness of Common Grounds makes studying easier by giving you a less hectic experience than at the other coffee shops on campus like Starbucks. Common Grounds always has places to sit and study without the overwhelming feelings and crowdedness of other places. Good coffee and a place to get your work done—what else do you need?
9. F. Paul Anderson Tower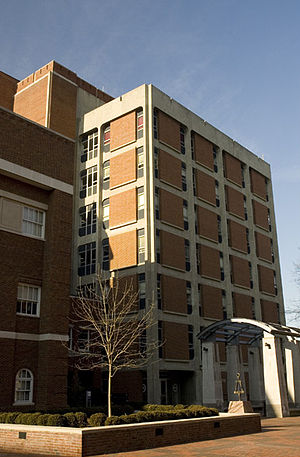 If you find it helpful to study alongside like-minded students, then you have to check out the F. F. Anderson Tower (FPAT). Located on central campus as part of the engineering quadrangle makes FPAT a perfect location. "It's nice and clean with a lot of whiteboards [and] normally peers working on the same things. Also, the chairs are more comfortable," senior Courtney Travis said. We all need help studying sometimes, so FPAT becomes the perfect place to find other engineering majors to offer help. While it is an engineering building, it doesn't restrict other majors from enjoying the quaint study spot. FPAT doesn't have the hustle and bustle of every other main building on campus, so it allows you to go in and get your work done on your own terms. During finals week, FPAT becomes your lifesaver for last minute help.
10. Whitehall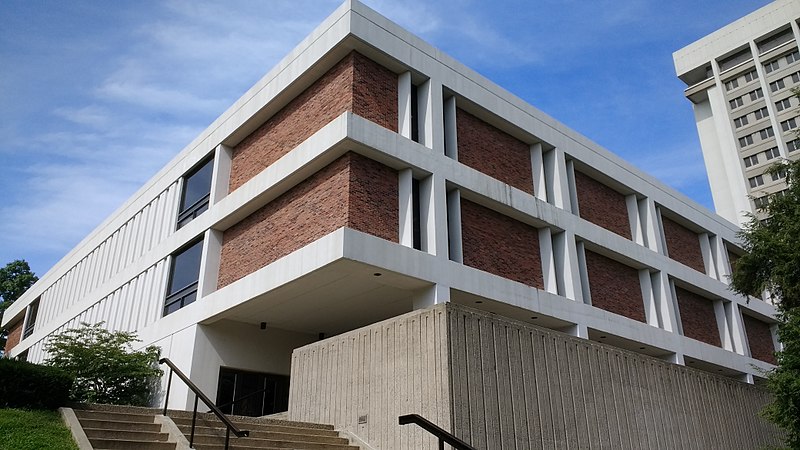 Everyone has had a class in Whitehall at least once, but Whitehall provides a great place to study as well. They have a few tables outside of the classrooms, but inside the classrooms makes the best place to grind. Whitehall becomes perfect for any type of work, no matter your major or type of project. If you just want a quiet area to yourself to study, Whitehall seems like your best bet. "Most of the time you can find an empty classroom for an extended amount of time, and it's a great place for a quiet area to study but also has room if you need to do group work," senior Alexis Morris said. Located near practically everything on campus, Whitehall makes the best spot to stop in, get work done and then walk over to Subway to celebrate.