Ever try pizza from Pennsylvania or California? Coming from New York, the slices always miss the mark. Like the Krabby Patty secret formula, other states simply cannot figure out New York pizza's secret ingredient! Most New Yorkers would agree that their pizza possesses the "special touch." We do, in fact, house some of the best restaurants and chefs in the world. While Staten Island often receives a bad reputation, many don't realize the delicious repertoire of restaurants on the borough. In fact, even Staten Islanders neglect to appreciate their community's delicious food until they munch on a meal from another state. In the main hub of the Staten Island restaurant scene lies St. John's University, where Johnnies travel only 5-10 minutes from campus to bless their tastebuds.
Keep reading to hear about the top 10 affordable restaurants surrounding St. John's that will leave your mouth watering.
1. Jimmy Max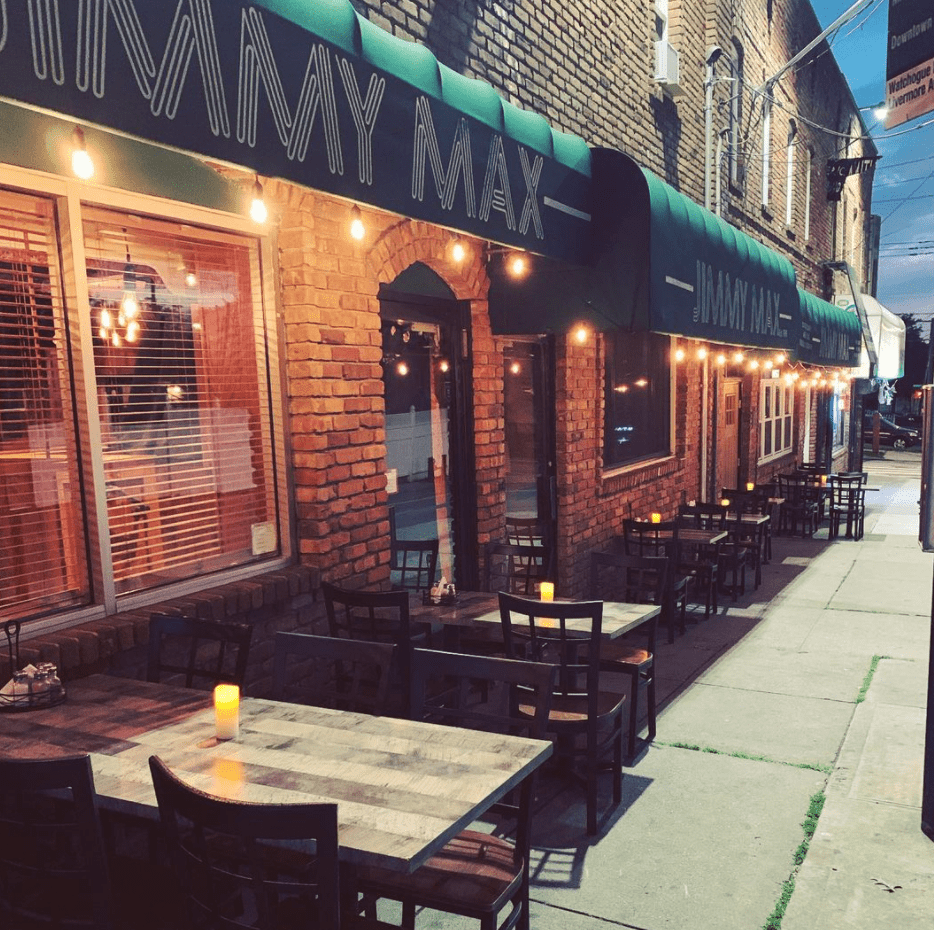 If you live in Staten Island, you've certainly visited the popular Jimmy Max pizzeria at least once in your lifetime. Their menu includes cheesy and thin-crusted New York style pizza along with your favorite homemade appetizers, like their mozzarella sticks or garlic sticks. The cheese melts in your mouth, unlike those freezer-burned mozzarella sticks you keep your fridge. Their diverse selection of entrees offer something for everyone, as some of their dishes contain seafood, others contain salads and of course many contain Italian food.
Many youngsters will remember Jimmy Max for their interactive birthday parties and school trips. That's right—many Girl Scout troops and elementary schools visit Jimmy Max to construct their own pizza pies alongside their lovely staff. What's not to love?
"My dad opened Jimmy Max when my brother James was just a year old, so my siblings and I grew up with pizza in our hands," Elon University sophomore Kayla McBratney said. "Not only have I spent my life eating delicious food, but I have been surrounded by the most caring group of employees-turned-family and I am forever grateful for the positive impact Jimmy Max has had on my life. My favorite dish is the chicken parm."
Jimmy Max's killer menu combined with their personable staff makes for the best family-friendly dining experience. And don't forget to pick up your pizza-making kit to bring home the fun.
Instagram: jimmy_max
Address: 280 Watchogue Rd, Staten Island, NY 10314
2. Beans and Leaves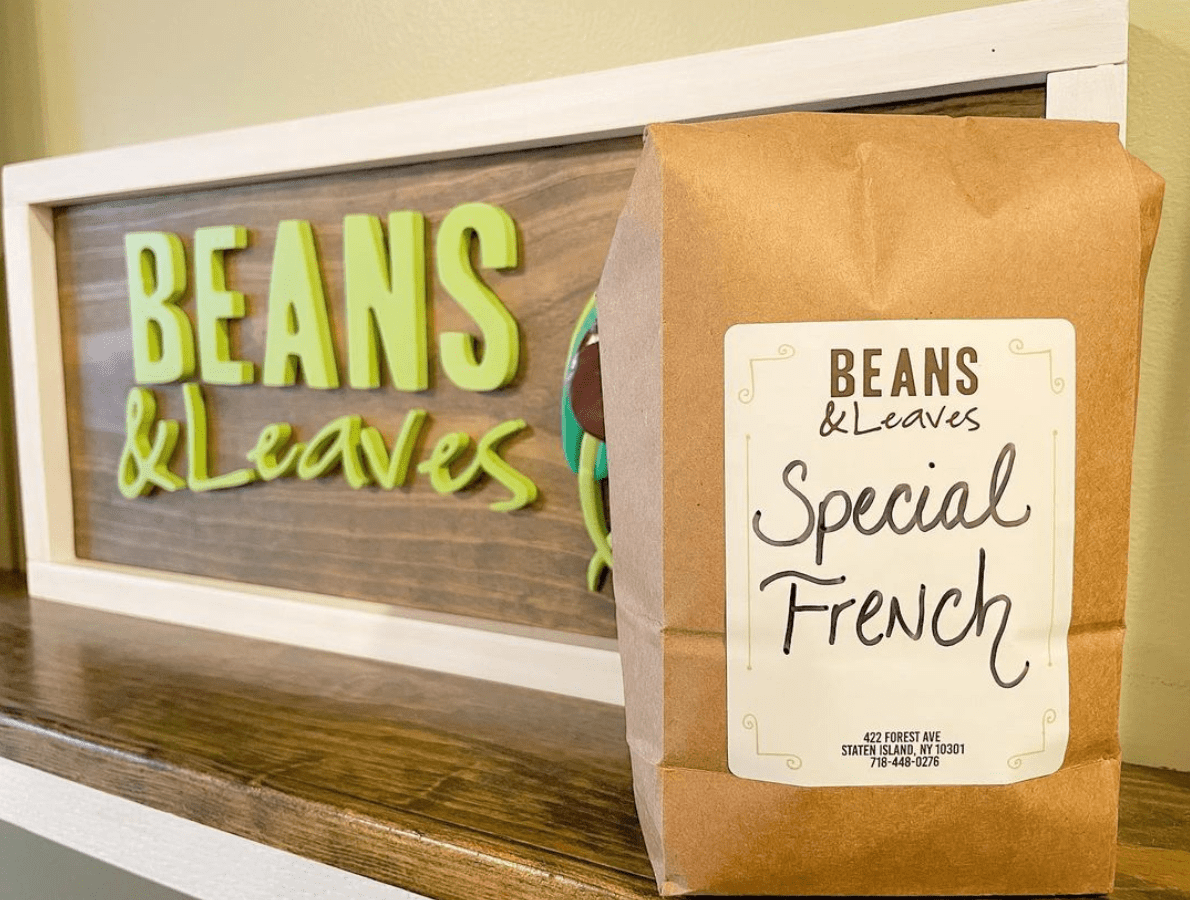 If you're looking to stop for a quick bite and a coffee at a locally owned cafe, Beans and Leaves remains every Johnnie's top choice. As a matter of fact, most people living in West Brighton will agree that the quaint restaurant wins first prize as a fan-favorite breakfast spot.
Beans' insta-worthy fair trade coffee and unique selection of waffles attract guests from all over Staten Island. With flavors ranging from s'mores to red velvet, their aesthetically pleasing waffles take you straight to flavortown and often don't require syrup. With just one sniff of their Nutella waffle, the aroma will send you straight to breakfast heaven. They certainly hold the title of winner waffles; options such as the "Ice Cream Waffle Sandwich" keep customers coming back for more. Yes please!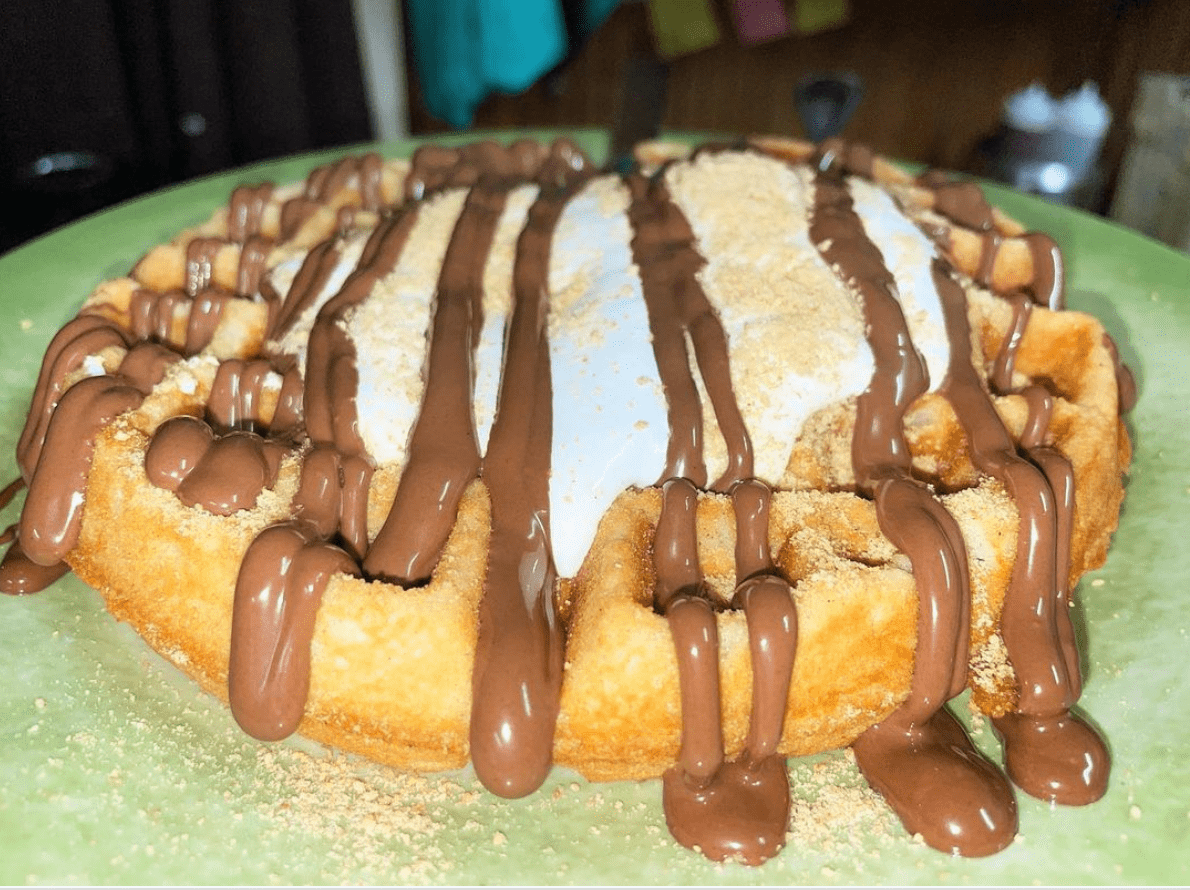 "I love Beans and Leaves because as soon as you walk in, it feels like home and everyone there treats you with the utmost kindness," St. John's junior Taylor Silvers said. "My favorite thing to get there is a Nutella and strawberries Belgian waffle—it's so delicious!"
Think Central Perk, but with more toppings and flavors. Plus, Beans' vast frappuccino and coffee selection, along with their adorable interior design, sets the dining experience apart from all the rest. With the huge sofa chairs and cute little tables, you feel like you're dining in a small cafe in the heart of NYC. If a friend plans on visiting Staten Island anytime soon, be sure to bring them to Beans and Leaves to see if they agree that the quaint café deserves all the hype. (Spoiler alert! It does.) In fact, the beloved restaurant will soon open a second location on Staten Island's South Shore.
Instagram: @beansandleavescafe
Address: 422 Forest Ave, Staten Island, NY 10301
3. Panini Grill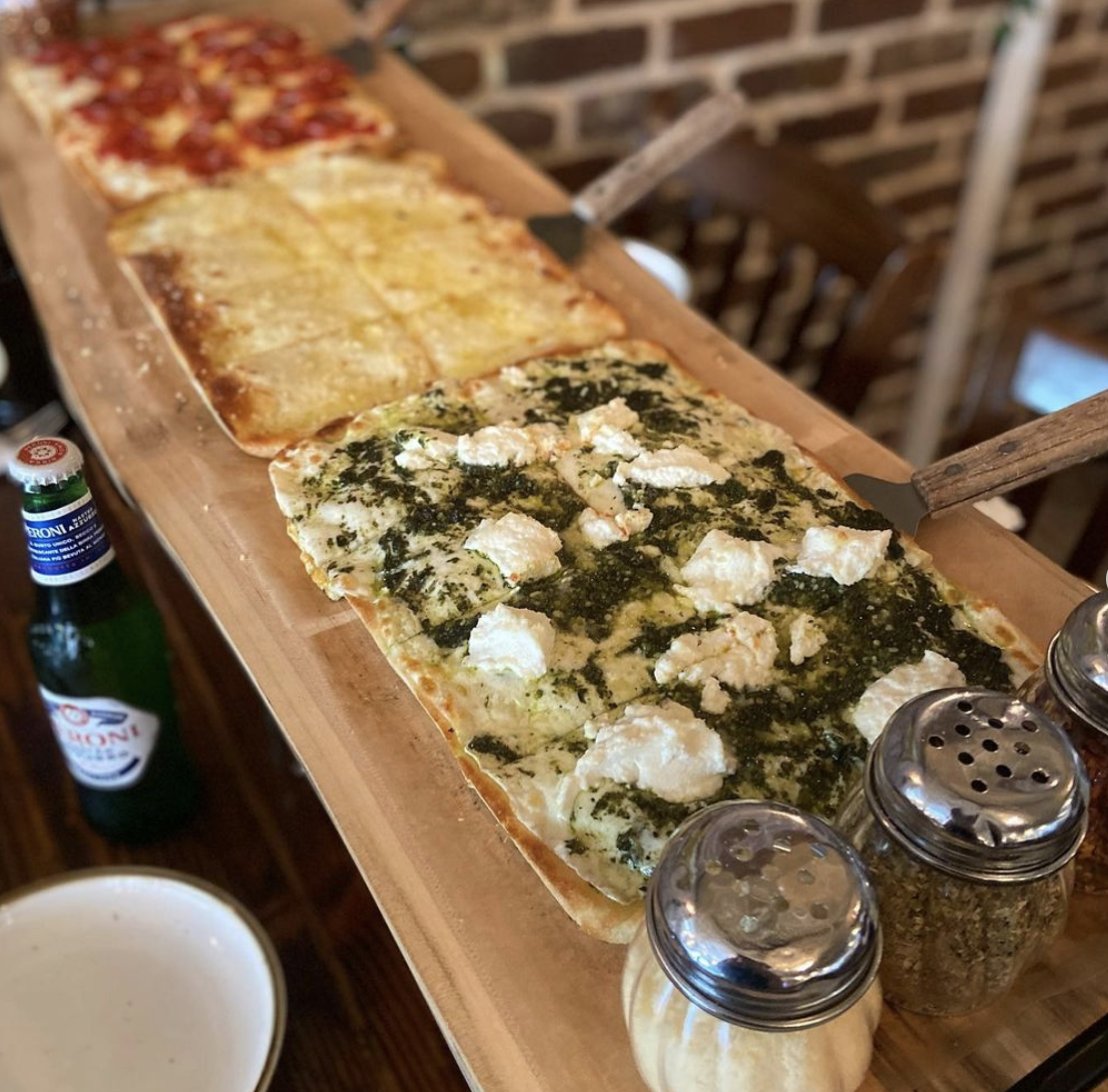 There's nothing like Italian food. What could possibly beat a pasta dish or a delicious chicken parmigiana? What if you could dine at a restaurant with over 30 specialty paninis, each one as delicious as the last? Oh wait… you can! The Panini Grill comprises a menu with many options – from its mouthwatering mozzarella corazza to grilled chicken Caesar paninis, they never miss the mark. Not to mention the gorgeous brick walls, vases and artificial leaves that make you feel like you're taking a staycation in Italy.
"I just love the service and the environment at the Panini Grill. It's such a cute place, and everything is always so good there," Wagner College freshman Victoria Dimino said. "My favorite thing to get there is the Americano Panini, filled with crispy chicken, mozzarella sticks, bacon, cheese and vodka sauce!"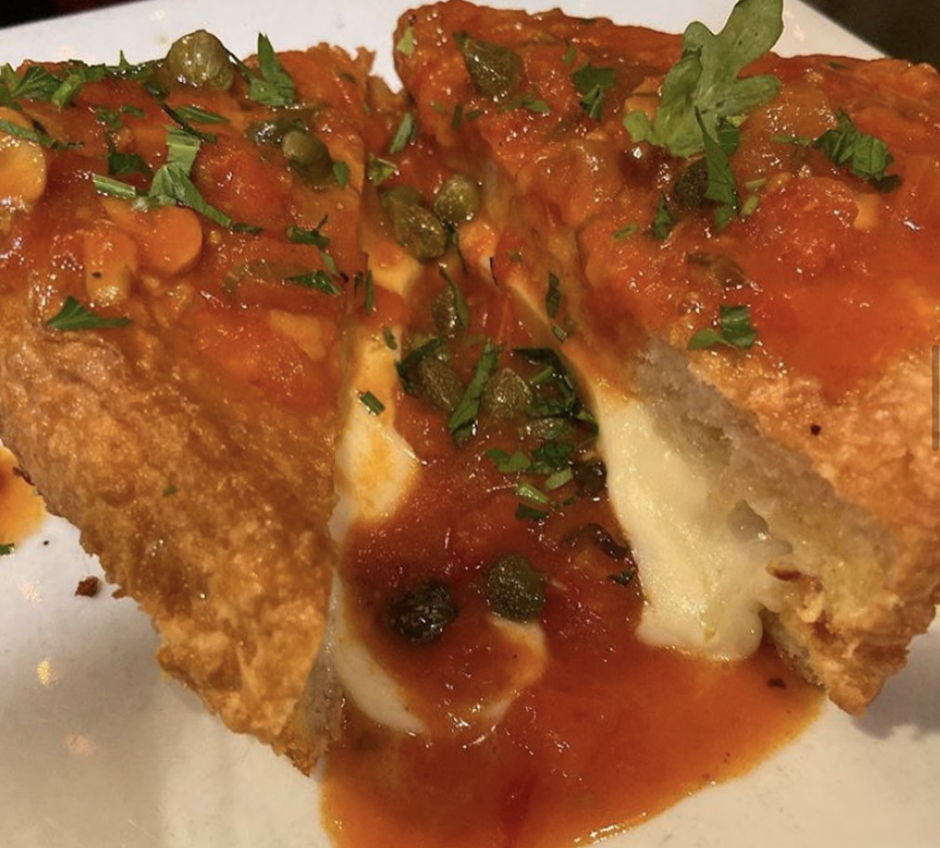 Panini Grill not only steals Staten Island's heart for their yummy Italian food, but also for the history behind the establishment. Many family-owned businesses exist on Staten Island. What's better than supporting a local, family-owned restaurant? That's right—Panini Grill hit SI when three brothers from Italy shared a dream to create an "Italian family style restaurant in America." A short Forest Avenue history lesson for you.
Instagram: @paninigrillsi
Address: 538 Forest Ave, Staten Island, NY 10310
4. Burrito Bar
Next stop on Forest Avenue, the Burrito Bar! Their extensive menu features your favorite classic Mexican dishes and unique drinks, including their appetizing homemade guacamole, nachos, burrito bowls, tacos and one of their signature drinks, the "Mexican Love Child." To quote the menu, the Love Child ingredients include "our signature frozen margarita assaulted with an upside-down baby corona. Enough said."
And get this—they even serve Ralph's Ices Rainbow Ice Hard Seltzer. (If you didn't already know, everyone on Staten Island loves Ralph's ices… almost as much as they love the Burrito Bar).
"I grew up with Burrito Bar right up the street from me, so it was always an easy and fun place to go to dinner," The College of New Jersey sophomore Jenna Saldi said. "My mom and I love the atmosphere in their upstairs dining area. The tortilla chips are easily the best I've ever had, especially dipped in their homemade guacamole! My new go to meal is the Mexican Flag, chicken and steak skewers marinated and grilled on a bed of amazing rice with onions and peppers (a suggestion from my uncle and it's amazing!)"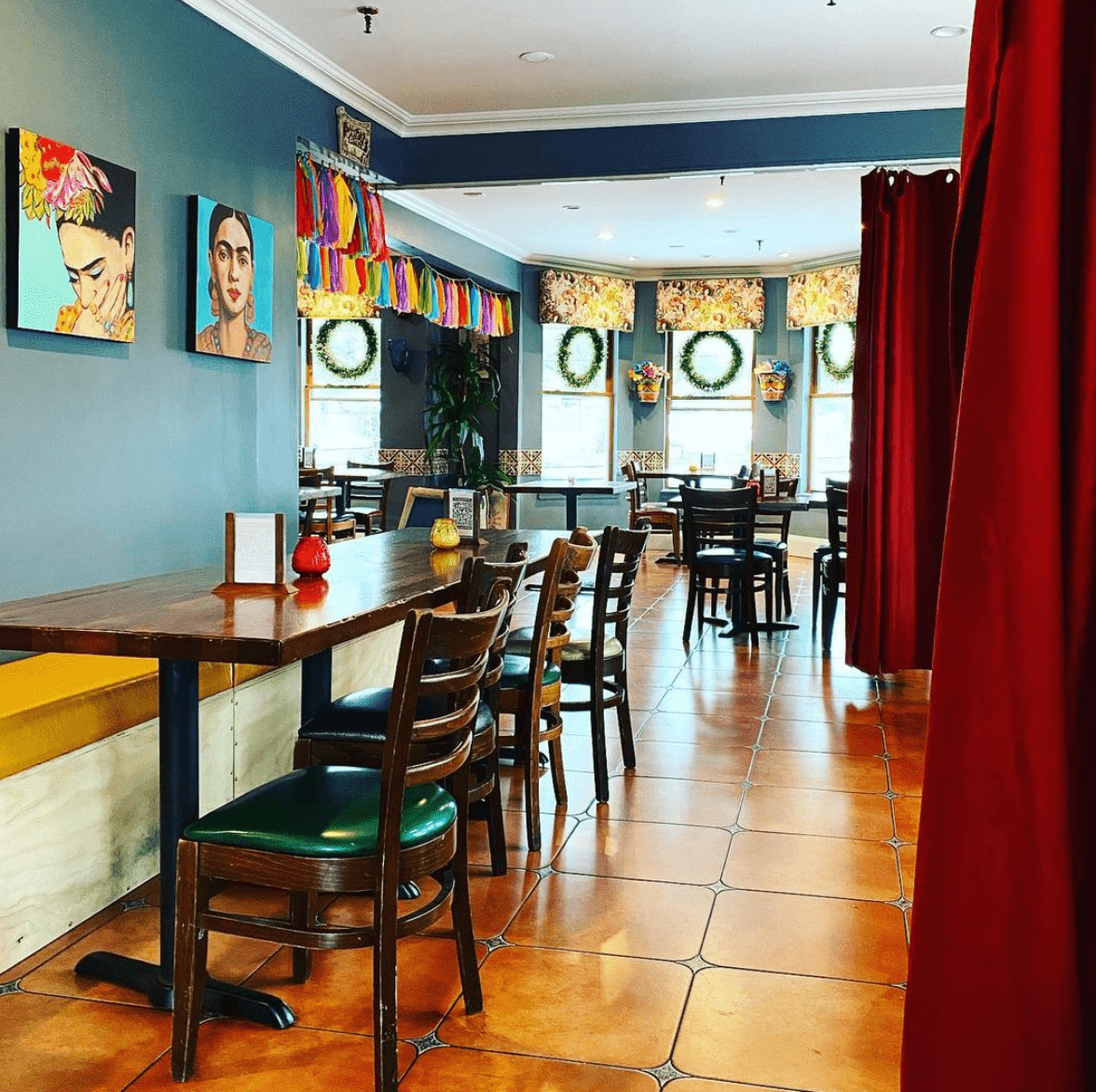 From the colorful paper ceiling decorations to the string lights and yellow walls, Burrito Bar remains the perfect place to show off your new sun dress or wear your fancy tropical tee. The indoor and outdoor dining areas make for the perfect background for your Instagram pic.
Burrito Bar also knows how to engage with the community, hosting a huge Cinco De Mayo celebration and some paint nights throughout the year. But if you live nearby, be sure to rent a hotel room on the night of May 5th. Otherwise, you might hear music blasting at 2 am.
Address: 585 Forest Ave, Staten Island, NY 10310
Instagram: @the_burrito_bar
5. Dolce Fantasia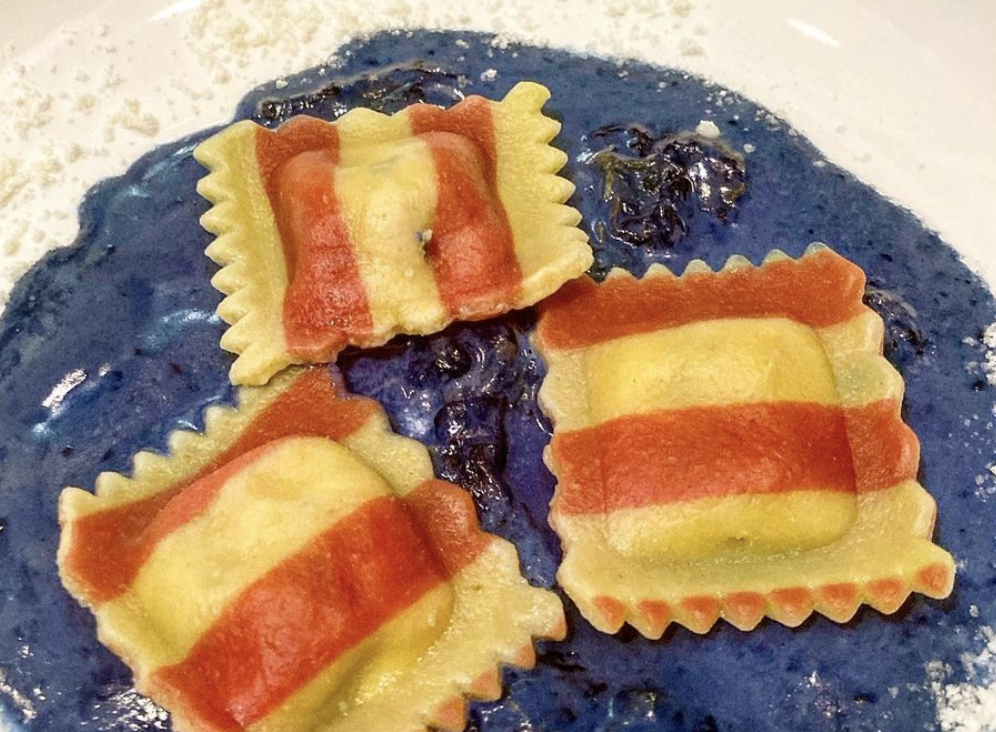 On the corner of Llewelyn and Forest lies the small but mighty Dolce Fantasia, a delicious Italian restaurant filled with sweet and savory goodies. This gem will also make you feel like you migrated to Italy for the hour you spend enjoying their delicious food. Although some Johnnies may not acquaint with this one, they should certainly travel down Forest to give it a try after a long day of lectures. One could always use a proper meal after falling asleep in class.
Dolce Fantasia goes beyond creating aesthetically pleasing and scrumptious dishes – the restaurant's quaint ambiance, adorable yellow awning and friendly waiters and waitresses make for a wonderful dining experience. Whether you munch on your meal in the sun or the air conditioning, you'll certainly enjoy yourself.
"We're not like other Italian restaurants on the island," St. John's sophomore Michaela Murro said. "We have authentic Italian cuisine with a touch of French influence. We try to help bring Italy to New York. Every time the chef makes food, he lets me try the dish so I know how to explain the taste to the customers if they ask. And every time I try their food, the word 'wow' literally leaves my mouth because the food is just so good!"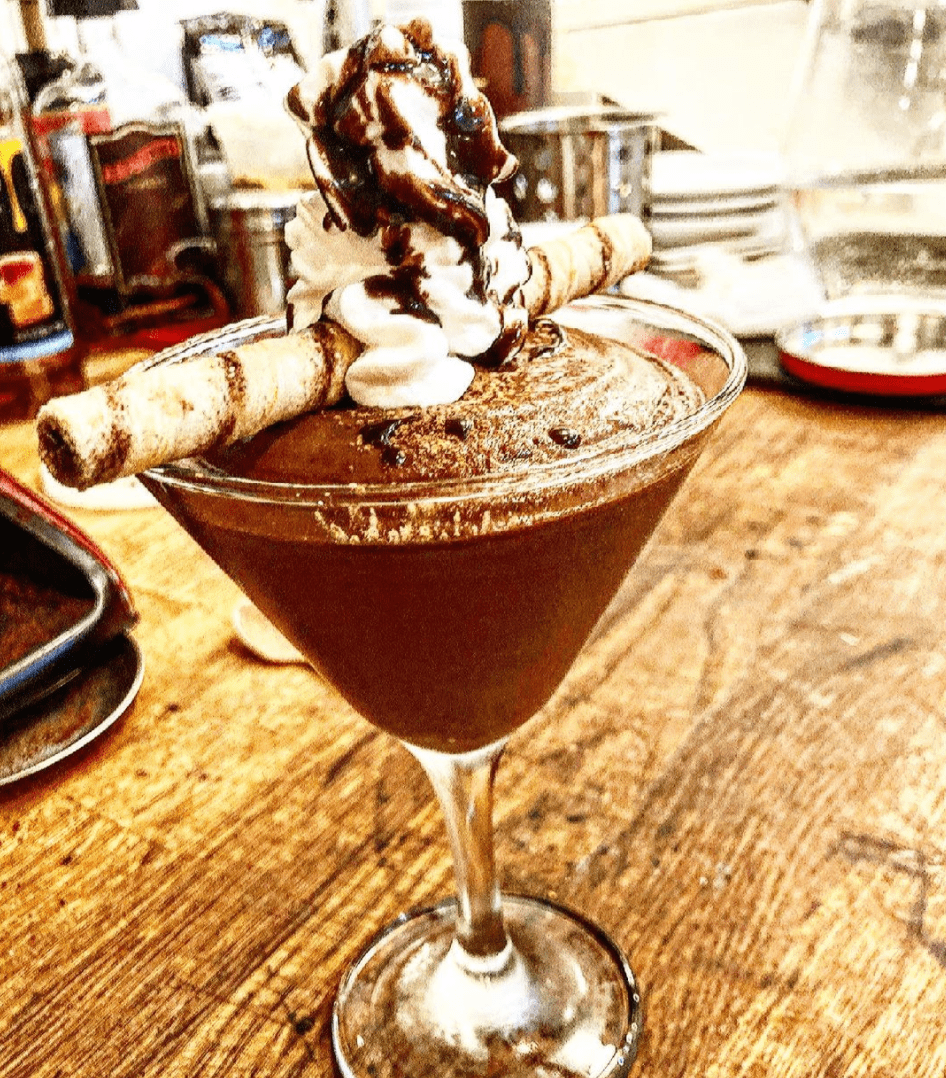 Dolce Fantasia's exquisite breakfast menu differs generally from your local diner in that every dish, pastries included, go on your plate straight from the oven. Their appealing menu certainly exceeds all expectations. The ridiculously delicious "Bombolini," for example, remains the best Nutella donut to exist. You won't feel disappointed with anything you order.
Instagram: @dolcefantasia.us
Address: 1210 Forest Ave, Staten Island, NY 10310
6. Piece-A-Cake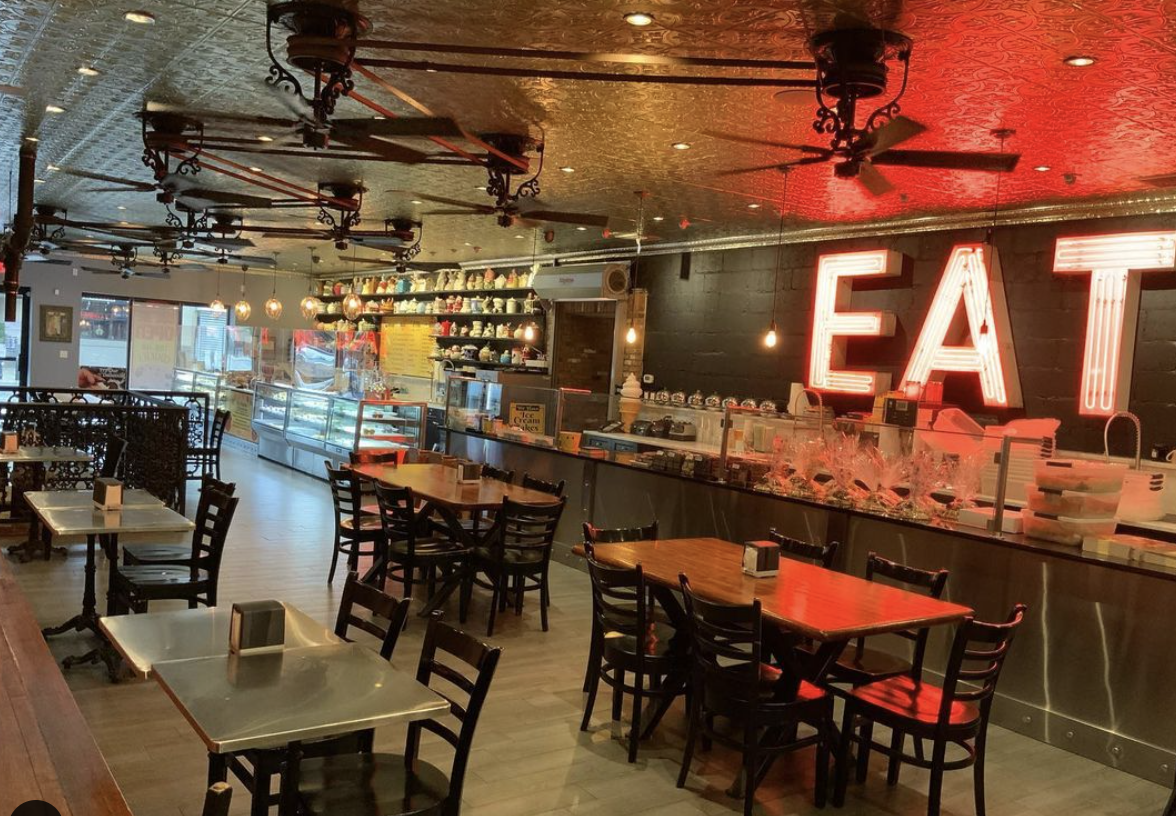 Feeling like taking a 15 minute drive to New Dorp Lane after school? Why not visit the sweet Piece-A-Cake, where the famous breakfast menu keeps Staten Islander's coming back every time. Piece-A-Cake's famous breakfast selection always receives 10/10 reviews. You'll never find the restaurant empty on a Saturday morning. As suggested by the adorable name, Piece-A-Cake finds a way to incorporate sweetness into each dish.
The founders, James and Maria Carorozza, opened shop in 2012 and the restaurant boomed ever since. The husband-and-wife duo own two other bakeries', proving just how good their cookies and cakes must be! The restaurant's awesome light-up neon wall decorations and firefighter statue only add to the hustle-and-bustle ambiance Piece-A-Cake achieves.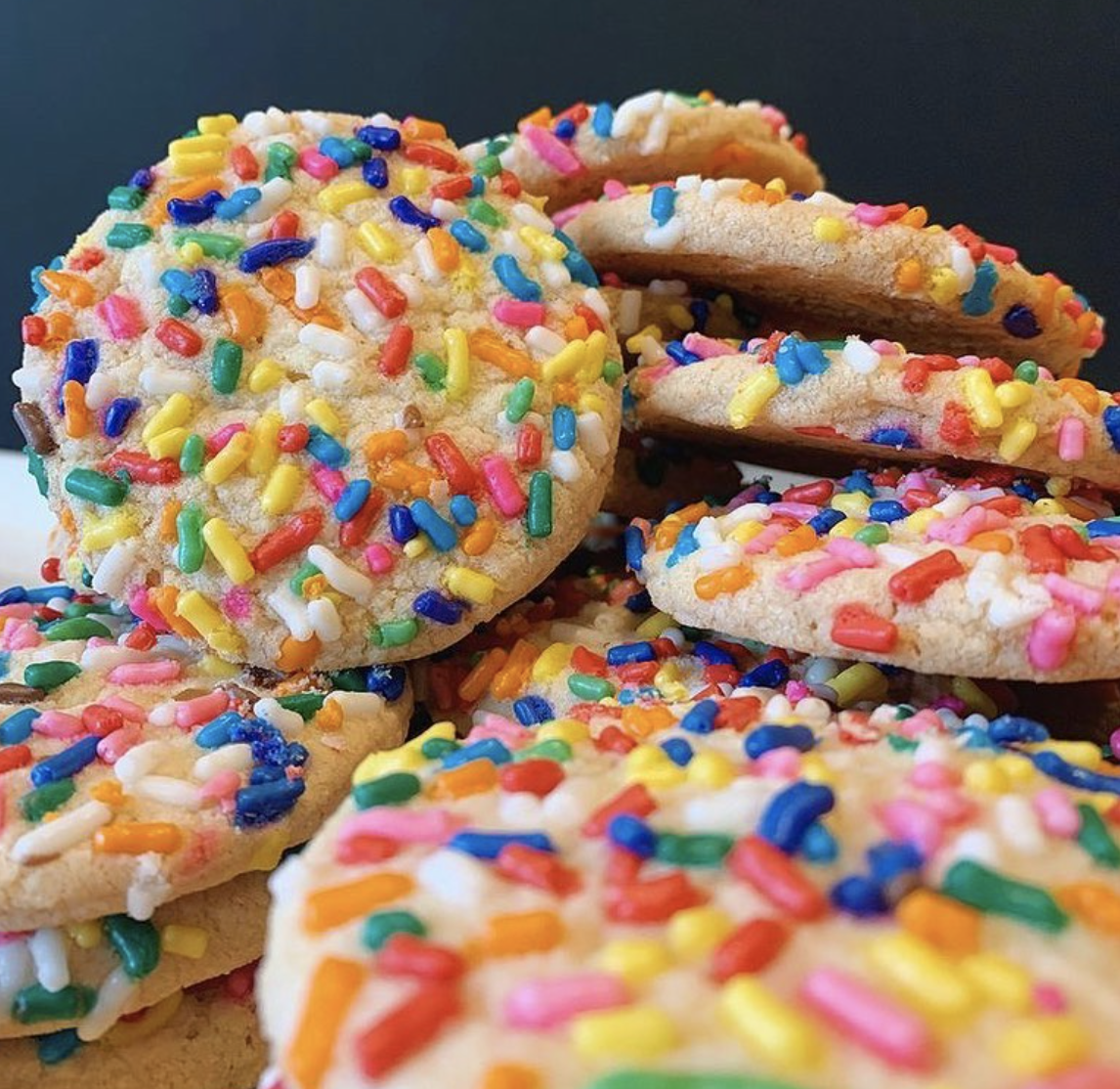 Not only does Piece-A-Cake offer sugary beverage options along with their sweet breakfast and lunch menus, but they also partner with the Forest Avenue-favorite, the Cookie Jar. One of the best bakeries on Staten Island, the Cookie Jar's fabulous chocolate covered rainbow cookies and chocolate chip cookies will only intensify your love for sweets.
"I love visiting Piece-A-Cake because all of their food is super good and fresh." St. John's sophomore Grace Garlisi said. "My family started a tradition of going there after my dance class when I was a kid, and now we still go there, even though I don't go to dance class anymore. Every week we ordered the same thing, the focaccia bread and the apple juice. Their apple juice is the best. They make it fresh every time!"
Interested in visiting the Cookie Jar? They have a second location on Forest Avenue—only a 10-minute drive from St. John's.
Instagram: @pieceacakenyc
Address: 177 New Dorp Ln, Staten Island, NY 10306
Instagram: @cookiejarnyc
Address: 1226 Forest Ave, Staten Island, NY 10310
7. Kettle Black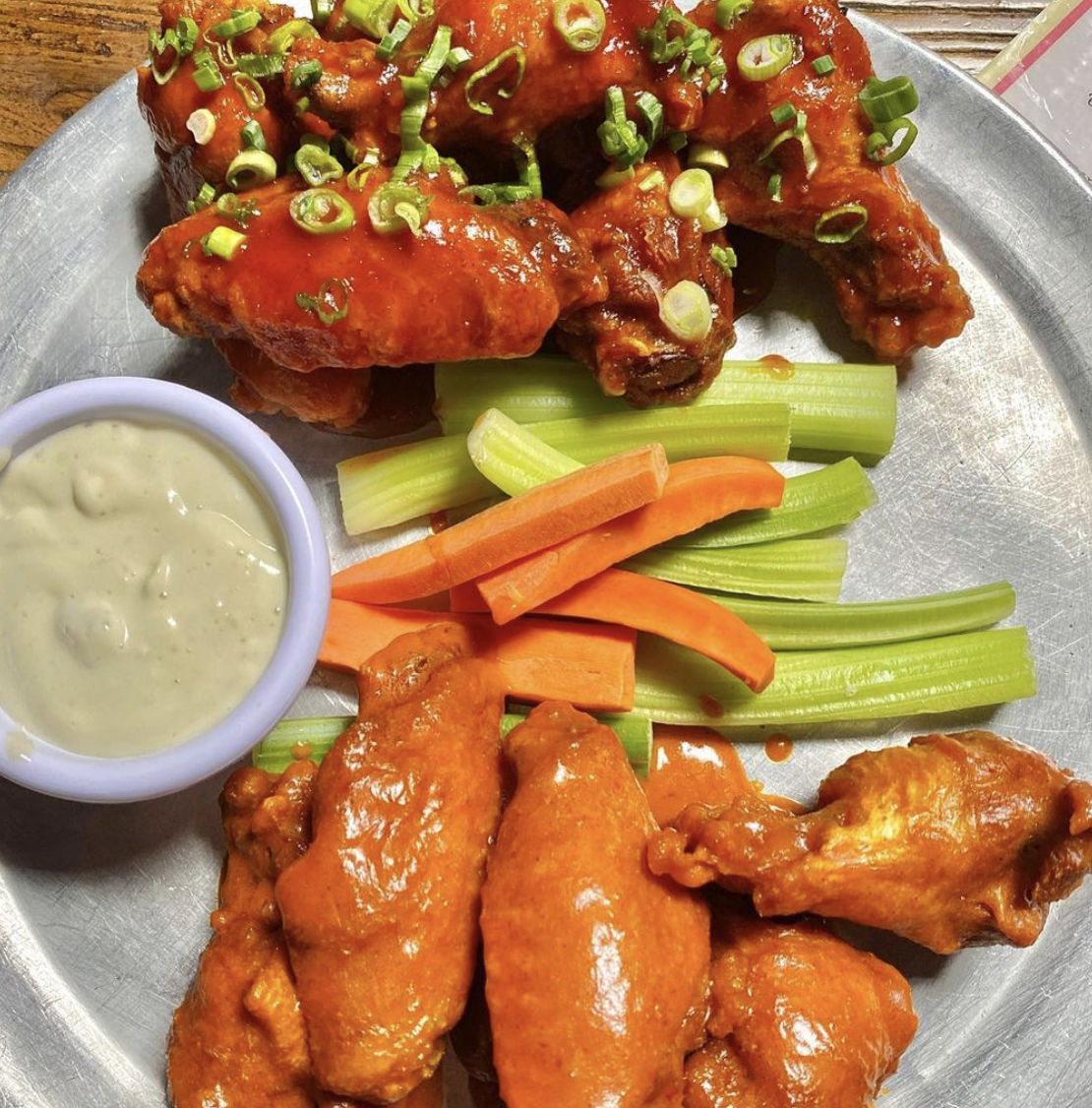 Want to get into the local music scene? Looking for a lively atmosphere to dine and drink? You must try Kettle Black.
Not only does Kettle Black have the best burgers and wings—they also invite local artists to perform live music for restaurant goers. Ever hear of Julia Gargano, American Idol finalist last season? She performed at Kettle Black many times before her TV debut.
"I love Kettle Black because it is so close to St. John's, being only five minutes away! It is a very delicious spot," St. John's junior Gabriella Alcamo said. "My favorite item on the menu is the pulled pork mac and cheese—it's so good! The staff is always so friendly and attentive to all our needs. I've been there at lunch time with some friends as well as at night to listen to the live music. I've never left unhappy!"
Hey Brooklynites, you're in luck! Kettle Black gained ground in Bay Ridge before they opened up their second location in Staten Island. In the Brooklyn area? Be sure to give the OG spot a try!
Besides, who could go wrong with barbecue food and live music? Especially after a year-long pandemic. Kettle Black's lively and exciting (and sometimes quite loud) atmosphere remains exactly what one needs after being cooped up in their quiet home for such a long time. Yay for watching sports at the bar with a burger in one hand and a fry in another!
Address: 415 Forest Ave, Staten Island, NY 10301
Instagram: @kettleblackbar
8. The Road House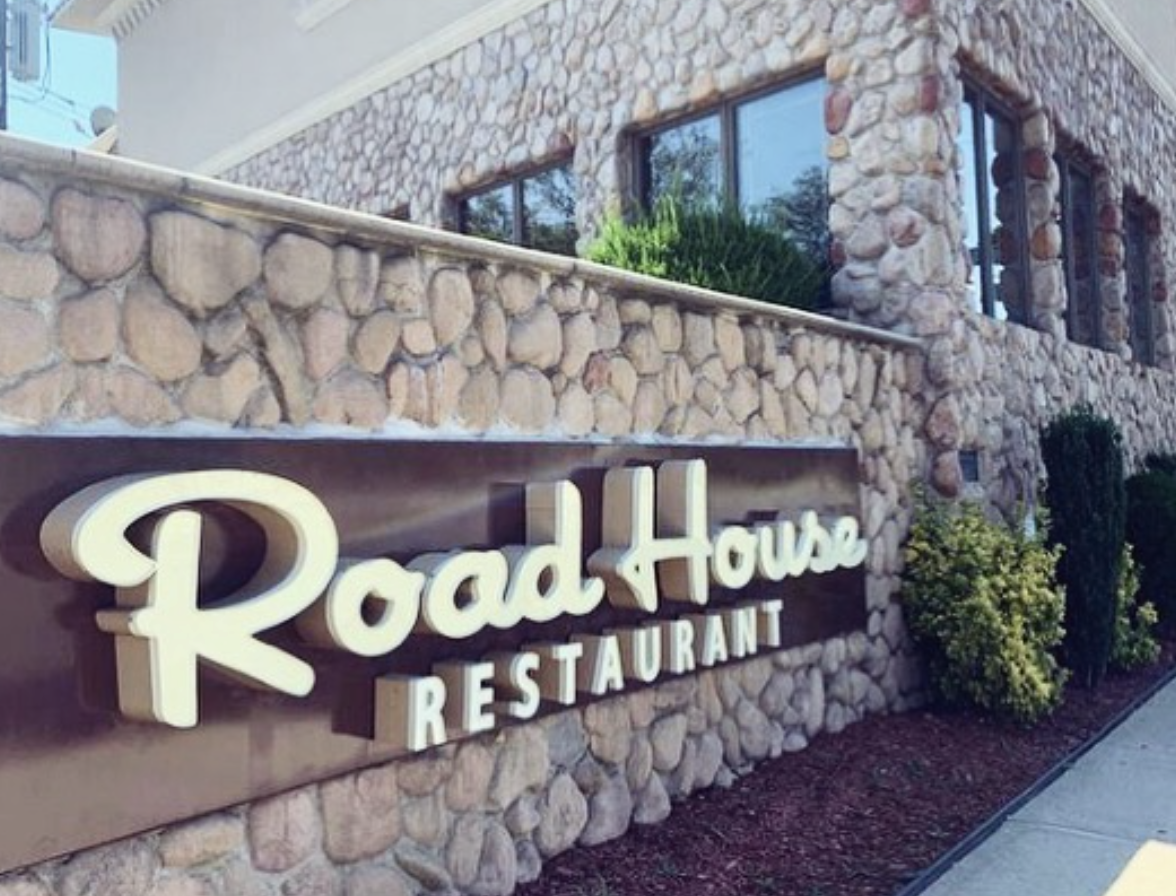 From their delicious heroes to their pizza pies, you can't go wrong when ordering at the Road House. The lovely fireplace and homely ambiance make for the perfect spot for a family dinner. Even if you're looking to host a family reunion, don't you fret. The Road House's broad catering menu will do the trick.
"I love the Road House because of the atmosphere, and the food is always exquisite," Hunter College sophomore Mary Avella said. "My favorite thing to order is their Clam Pizza Pie. After every one of my performances, we would visit the Road House. We even had my grandpa's birthday party there. The Road House holds some great memories for my family and I."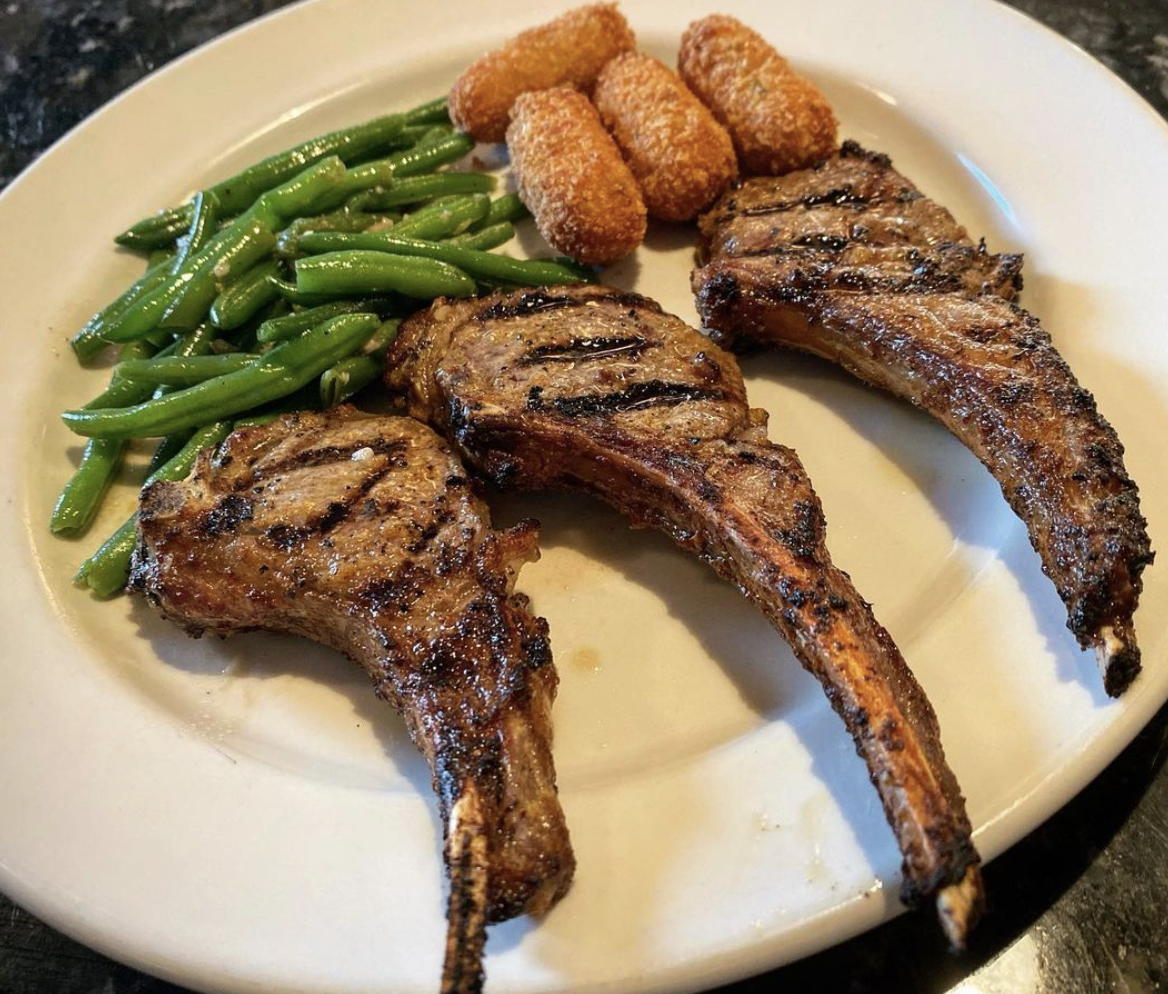 The Road House impressively celebrates their 48th year in the Staten Island restaurant biz this year. They certainly had enough time to beef up their menu, which is too easy to get lost in when reading through it. The huge variety of options include steak, salads, antipasto, sandwiches, garlic bread and veal. They even offer family style options! The Road House practically demands two visits, or even three. The choices never end! If you're remotely indecisive, good luck trying to pick and entrée! Nonetheless, check out this spot.
Instagram: @theroadhouse_si
Address: 1400 Clove Rd. Staten Island, NY 10301
9. Dosa Gardens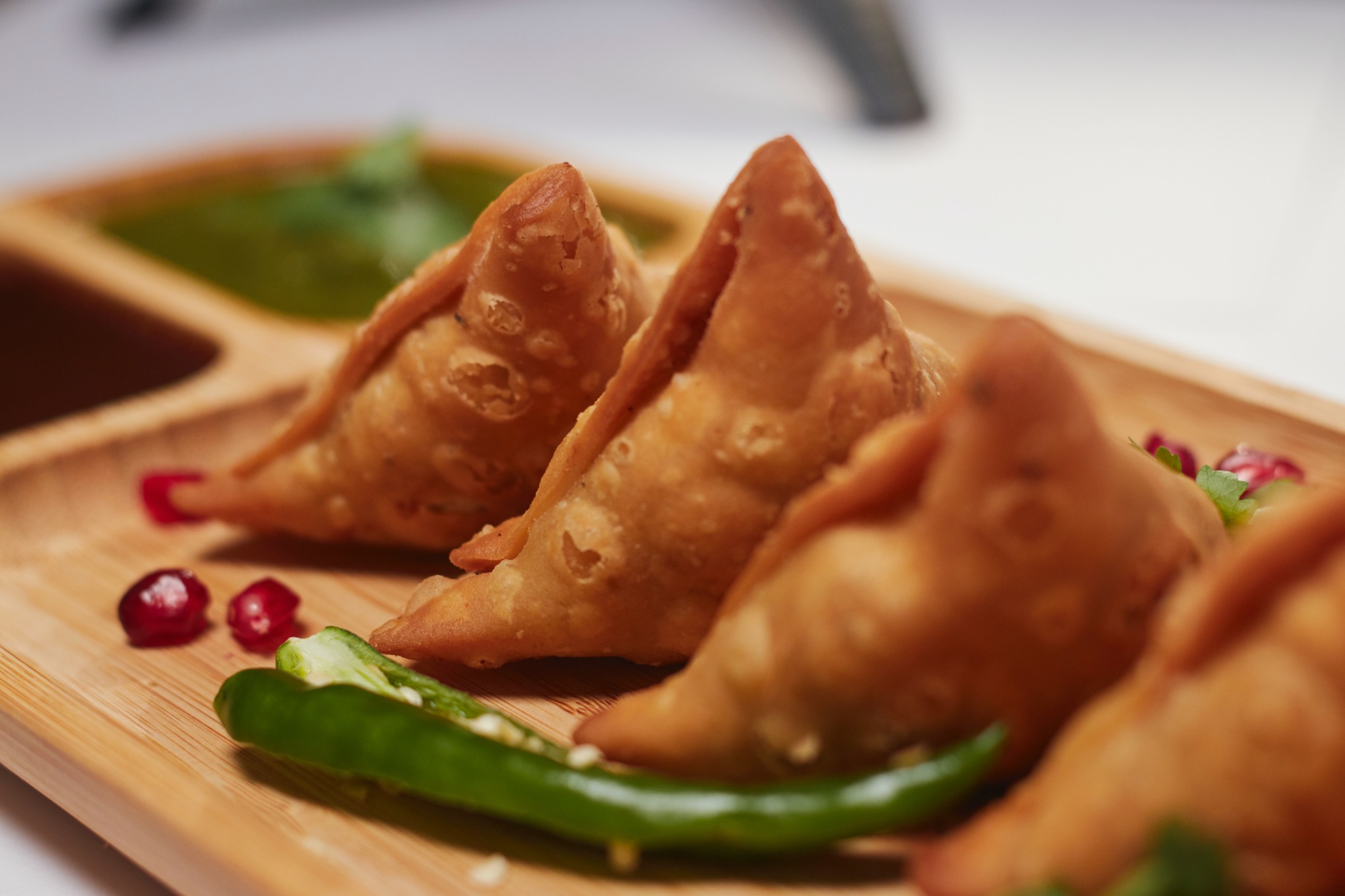 If you are looking to go vegan or vegetarian, plan to visit the lovely Dosa Gardens! Being a mere four minute drive from St. John's, Dosa acts as one of the most convenient and diverse restaurant options for all Johnnies.
Dosa serves some of the most flavorsome Indian dishes on the island. They make unique specials that cannot be found in other spots, including their Masala Dosa and Cheese Dosa. Whether you plan to dine in or take out, luck's on your side. They hang lovely photographs and flowers on the walls of the dining room to keep you company as you chew away.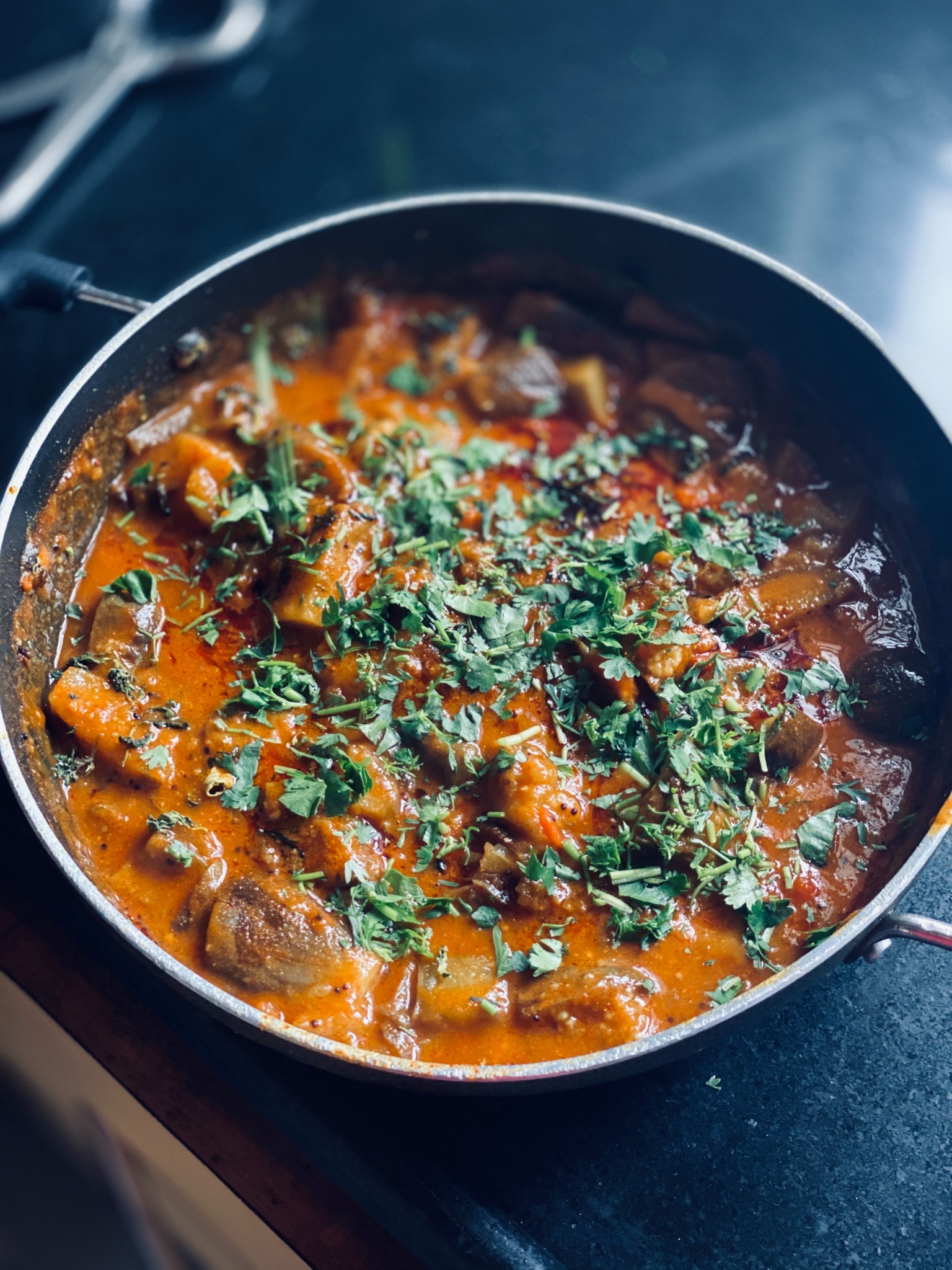 "Living a plant-based lifestyle, I swear by Dosa Gardens. Dosa is an Indian restaurant, perfect for quick and delicious takeout that I will eat until I cannot eat anymore. That's how good it is." Boston University freshman Mariana Mezzacappa said. "My family and I like to order the Vegan Curries, such as the Channa Masala and the Vegetable Biryani."
Next time you find yourself driving down Victory instead of Forest, be sure to make a pit stop at Dosa Gardens. Disappointment never follows once you take a whiff of the food in this underrated restaurant.
Address: 323 Victory Blvd, Staten Island, NY 10301
10. Tommy's Tavern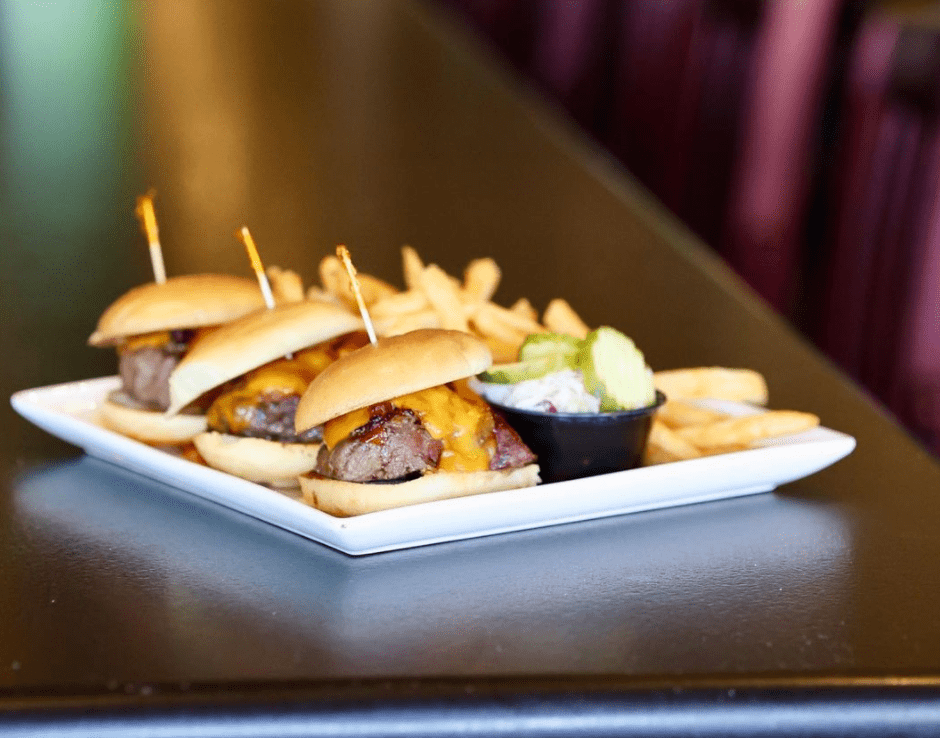 If you plan on taking a trip to the Staten Island Mall, what better way to end the night than to visit Tommy's Tavern and Tap.
Tommy's Tavern quite literally cooks up everything one could wish for. From their gooey sliders and calzones to their yummy sandwiches and even poke, you will not be disappointed by their boundless menu. Some of their specialty cocktails include their "Spicy Cucumber Margarita" and their house favorite, "Tommy's Chill," which includes grapefruit vodka, fresh lime juice and club soda. The constant crowds surrounding the restaurant serves as a reminder to all Staten Islanders—everyone loves Tommy's Tavern.
"Tommy's Tavern is a great place where not only the food is consistently good but so is the friendliness of their waitstaff." St. John's sophomore Chris Catalano said. "It being part of the mall also adds the convenience of having dinner after getting your shopping done. Their availability of outdoor and indoor seating ensures that there is a space for everyone! Their wide selection of burgers is my favorite food there."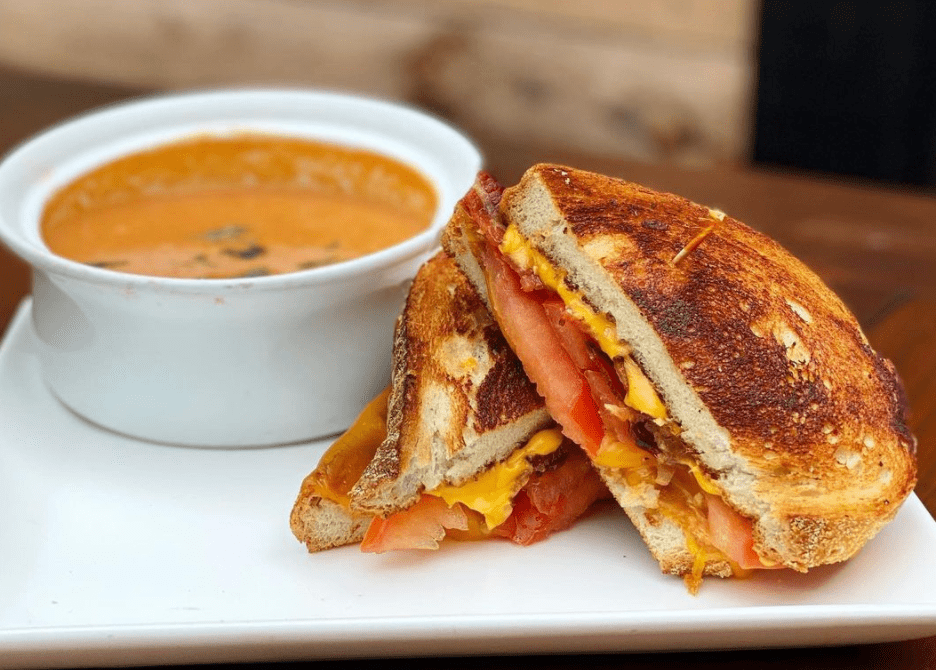 Not to mention Tommy's delicious signature lava cake and "brookie," a beautiful combination of a brownie and a cookie. After a long day of shopping, Tommy's Tavern remains the best place to unwind with a delish sandwich in your hands.
Instagram: @tommystaverntap
Address: 2655 Richmond Ave, Staten Island, NY 10314