Cameron Koenig remembers the relief he felt the day he landed his position at C.H. Robinson, a third-party logistics and transportation services provider. Especially since he hadn't done what most of his colleagues had: interned with the company. "I was applying for internships my junior year," said Koenig, an Indiana University graduate. "I got plenty of interviews, and had a second interview with C.H. Robinson. While I didn't get the position, I did all I could to better myself and now I'm employed by them." While he never thought he'd get a job he wanted, Koenig's placement as an assistant account manager ensured his business degree hadn't gone to waste.
But not all college graduates are finding it easy to find employment related to their degrees. Only 27 percent of college graduates work in a field that is "closely related" to the field they studied, according to The Washington Post in 2013. Plenty of students think they are doing enough to land the jobs they want. To put it bluntly, they aren't.
Here are some common mistakes that'll make your job search a struggle.
1. You're Too Busy Throwing Darts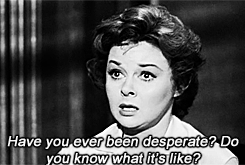 There is a common belief that if you apply to enough jobs, you will eventually be hired. While this may be true, that does nothing to help you get hired in a job you actually want. "Students generally make the mistake of submitting a huge number of online applications to jobs, but not prioritizing in-person opportunities to network with employers," said Justin Zuschlag, senior associate director at the IU Walter Center for Career Achievement.
Many students just throw darts at job listings hoping one will stick, but it is networking and making connections that will get you the job you want. Koenig said he kept in touch with C.H. Robinson after failing to land an internship, always keeping up on the positions they had open and asking what he could do to land one after graduation. Through constant networking, he stayed ahead of the competition despite failing to land an internship with the company.
But make sure you actually apply, of course. The number one way to avoid getting employed is not applying at all, said Zuschlag. Just narrow your searches and try to connect with employers and people in the industry to boost your chances.
2. You Think Way Too Highly Of Yourself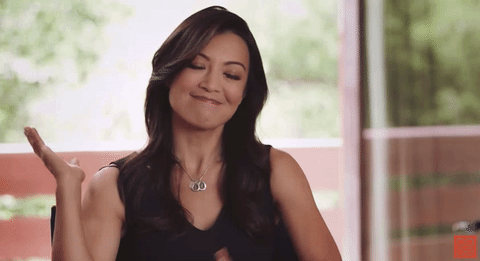 The quickest way to shut oneself off from their field of work revolves around denying positions they deem "below them." Students believe their degree puts them above an entry-level job, entitling them to the exact position they desire. But this only makes the job searching process more difficult, said Brook Carnahan, a telecommunications graduate now active in the television industry in West Hollywood. "I had to take many small jobs, just the lowest of the low, but that is how you make connections," said Carnahan. "No one will hire you just because of your degree. That doesn't happen. You are creating an uphill battle with that mentality."
These positions are labeled entry level for a reason, and there is no disgrace in accepting one. According to Carnahan, they are the doors to your career, and you are slamming them shut when you pass up on these opportunities.
"Working smaller jobs shows your determination and drive to employers," said Shawn Beach, who works independently in television production in West Hollywood. "There are sacrifices you are going to have to make to get to where you want to be." Beyond that, Beach said the passion for a line of work is one of the top thing employers will look for. By turning down lower level positions in your field of work, you run the risk of looking unmotivated. That is one of the most off-putting characteristics for employers, he said.
3. You Underestimate the Interview
You may think that excelling in class on your way to your degree is the best way to prepare for the job market. However, typically your GPA goes out the window once you get into an interview. According to Heather Charlton, former recruiting manager for entry-level jobs at Wells Fargo, everyone applying typically have around the same GPA, so that doesn't make you stand out. Obviously employers will care if you have a degree, but that degree is only going to get you to the interview.
And that is only the beginning. "For people starting their careers, there isn't a significant difference in experience," said Charlton. "To really compete for a position, a person has to have outstanding communication skills."
The interview is where you show off the skills you don't learn in class. Communication skills, listening skills and passion are just some traits recruiters look for in applicants, said Charlton.
Worried about how to rock your interviews? Most universities have career services that help students with their interviewing skills. If you are unaware of what services are available to you on campus, Koenig suggests reaching out to an advisor for help.
Also, a little bragging won't hurt. Don't talk your interviewer's ear off with how amazing you are, but talk enough to standout from the competition. Carnahan suggest that if you don't have much to brag about, start doing activities in your daily life related to your position. "If you enjoy doing something, do it frequently as it shows how serious you are," said Carnahan. "It shows your employer how passionate you are, and employers want passionate, driven employees."
These are just three of the common mistakes keeping people from working in positions related to their degree. More certainly exist, but if you can avoid these pitfalls, you are on your way to properly utilizing the degree you have spent thousands earning.