Ready to soak up the sun and experience a vibrant artistic culture? Don't confuse this place with the city in Russia—St. Petersburg sits pretty along Florida's gulf coast and boasts a diverse, lively collection of must-see and experience destinations. The sun dazzles year-round, earning St. Petersburg the nickname of "The Sunshine City."
These 24 things to do in St. Petersburg take you from museums to beaches for a whirlwind day.
6 A.M. Enjoy a Calm Morning in Lassing Park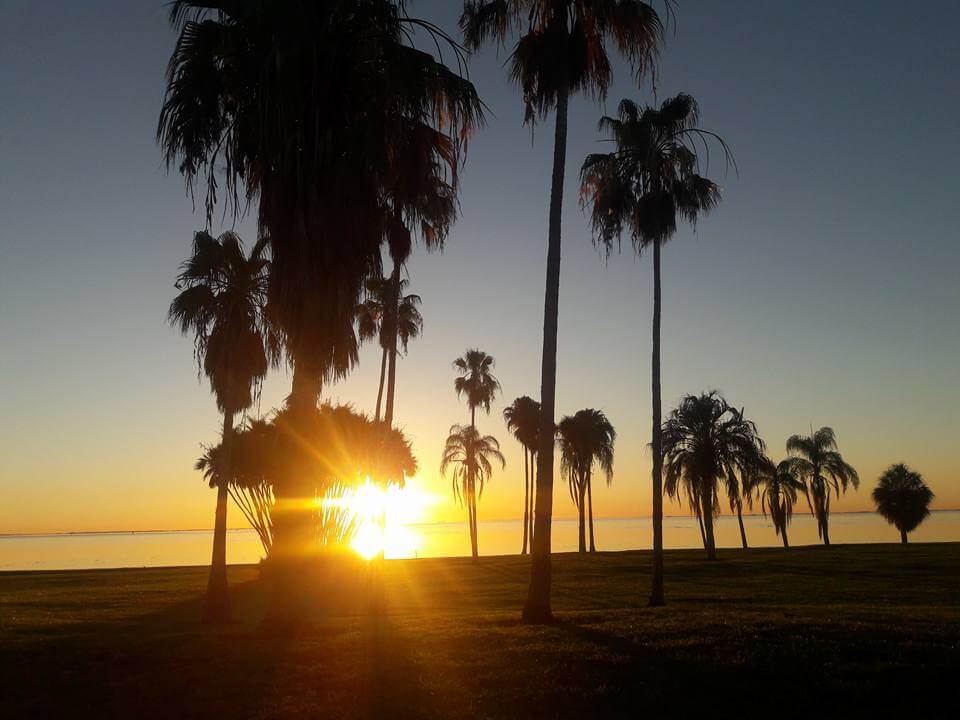 Lassing Park sits right by the bay and stretches for miles. Take a breath of fresh air and enjoy the open grassy fields and neat walking paths. Considered by some as the most underrated park in St. Pete, admire its gorgeous, open scenery that always manages to catch all the sun. "The park is always clean, the grass trimmed and the bay of course is beautiful. It's the best spot to watch sunsets you can even see Tampa in the distance. If you have dogs, this is the place to walk them," University of South Florida St. Petersburg junior Brian Shaw said.
7 A.M. Take the Island Ferry of St. Pete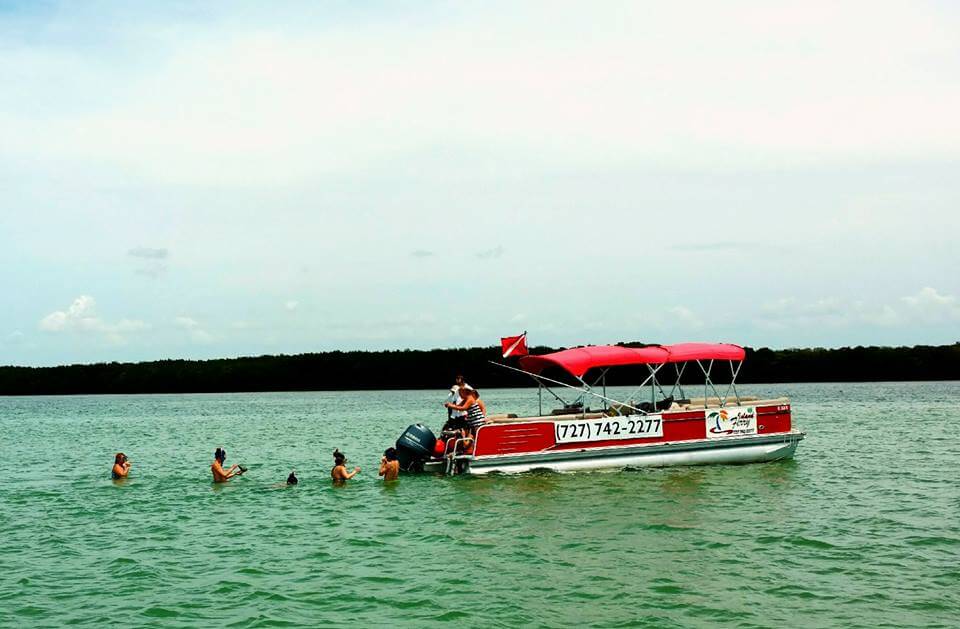 Absorb the natural delights of downtown St. Pete on a local ferry tour. Spy dolphin fins slipping easily through blue waters, collect pearl-colored shells along the sandbar and delight in the presence of slumbering, bumbling manatees. The boats and their captains commit themselves to bringing you as close as possible to the wildlife, brag-worthy snaps guaranteed. Float through a relaxing, open ocean atmosphere and escape to nature with this unique and immersive experience.
8 A.M. Experience the Business of Saturday Morning Market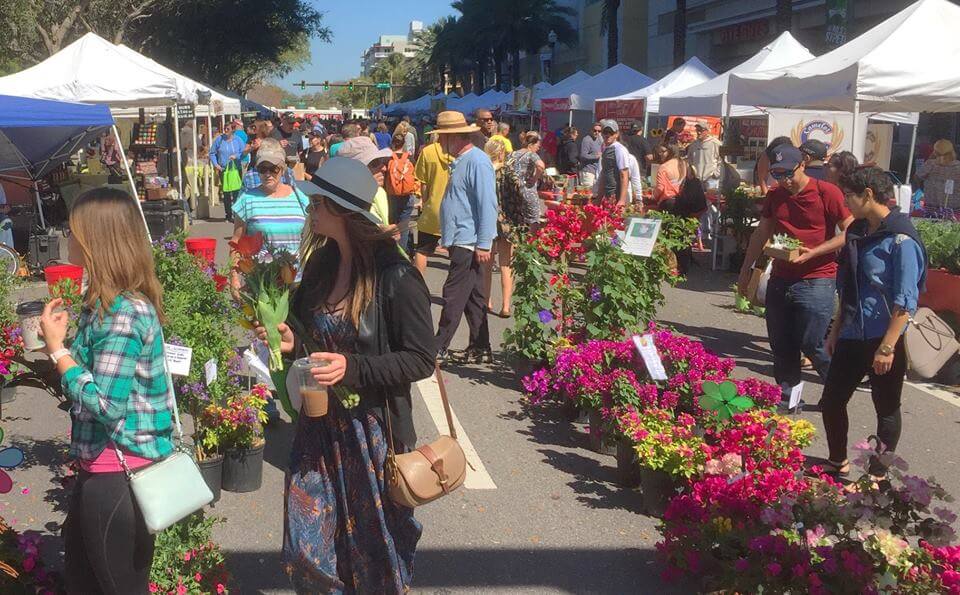 Wake up early to experience St. Pete's tradition of the Saturday Morning Market. Saturday Morning Market offers cheap and delicious food as well as fresh produce and even flowers for that special someone or yourself if you feel so inclined. They give out a ton of free samples too. "Vendors there are really friendly, and the empanadas and fresh juice smoothies are great," USFSP senior Lisa Cohen said. Plus, it goes till midday Saturday, so you have time to hit it if you were partying Friday night or up late studying. You'll also see many adorable dogs.
9 A.M. Let the Sunken Gardens Awe You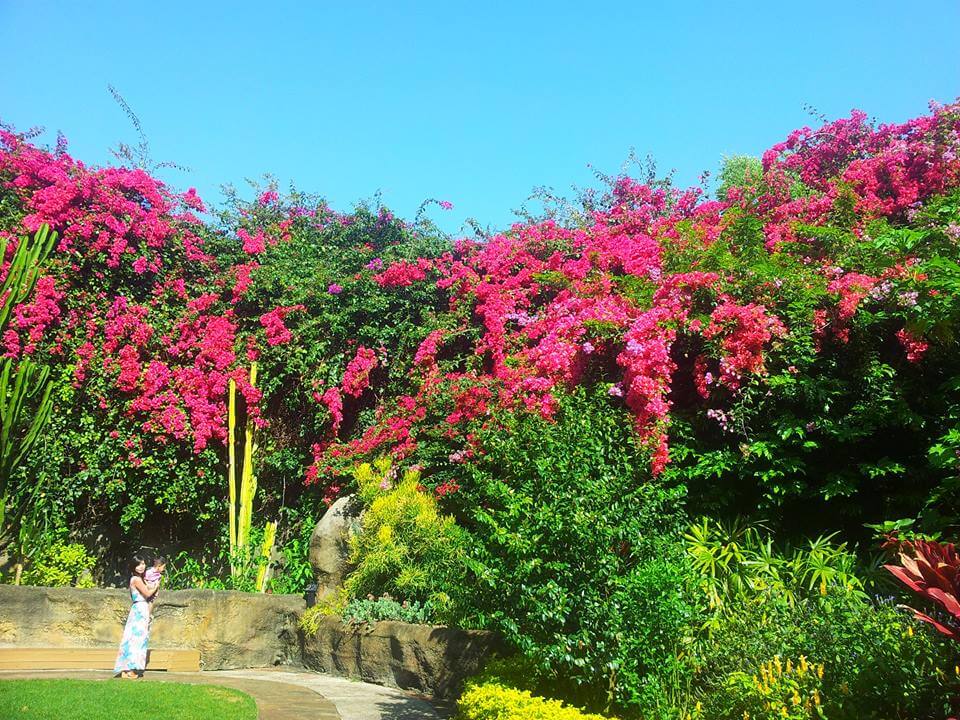 Step into the sunken gardens and immediately transport yourself to exotic, picturesque locations. From the deep green canopy of the rainforest, to an enchanted forest, to the elaborate gardens of ancient chateaus, the sunken gardens truly feels like many different worlds in one. "I can get lost in it for hours. The flowers and trees are mind-blowing and lush with exotic plants to the cutest flamingos. The whole experience is magical," USFSP freshman Mary Kate Britain said. This mind-blowing place makes the perfect spot for any occasion, from hanging out with friends or family or going on a fun date.
10 A.M. Convert to Veganism at Food Love Central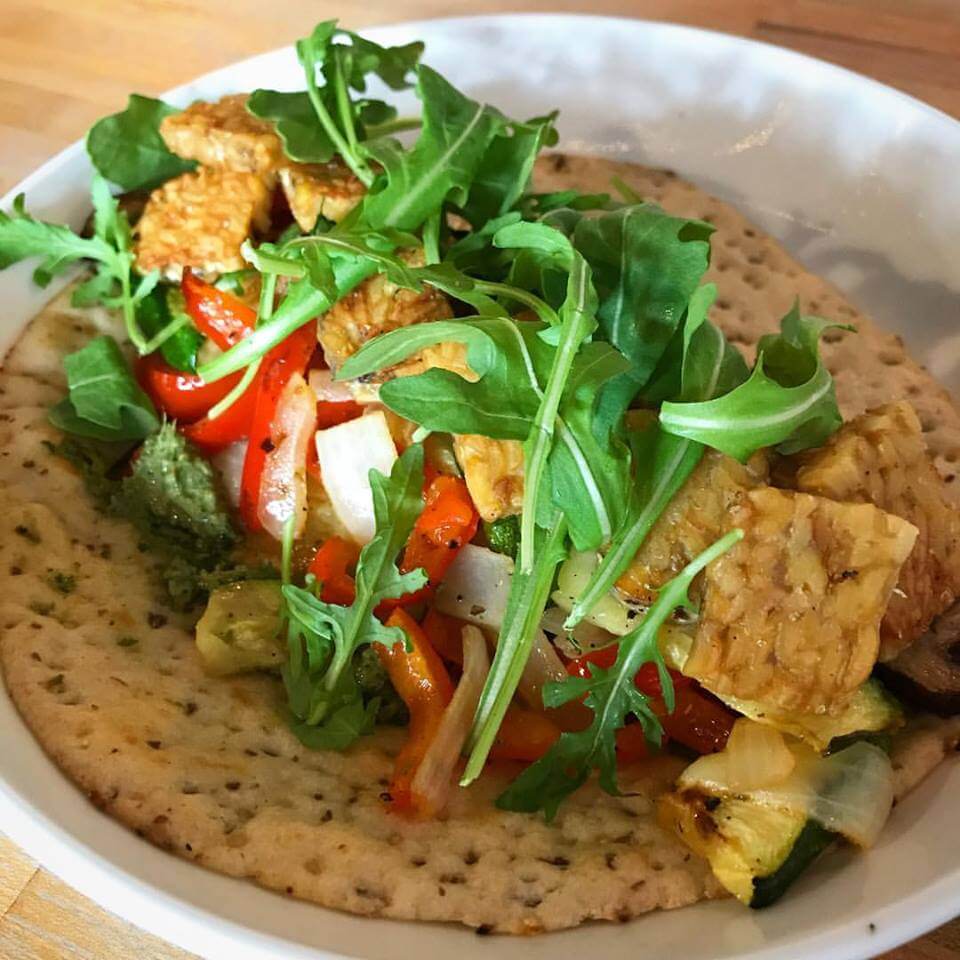 Get ready to have your perspective on vegan food turned upside down. Contrary to popular belief, vegans don't eat dirt and raw iceberg lettuce. Situated along busy Central Avenue, Food Love Central offers cuisine from the best of both worlds: healthy and delicious. Try favorites like the pulled barbecue sandwich or the Tempeh Rueben. They also have daily dessert specials ranging from ice cream sandwiches to banana crème pie. "Honestly, this place convinced me to go vegan. I could eat their pulled barbecue sandwich every day, no shame," Cohen said.
11 A.M. Digest under the Sun at Fort De Soto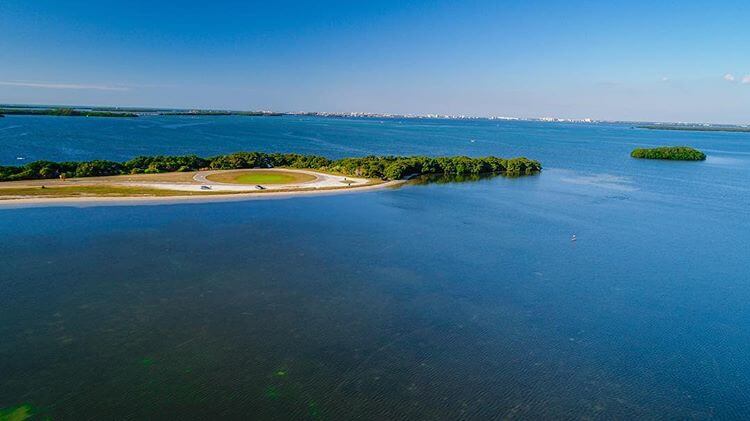 This area managed to preserve its scenic naturalness and remains exempt from the cluttered tourist development plaguing many of Florida's popular beaches. The embodiment of paradise, Fort De Soto boasts cool blue waters, white powder sugar sand and bright green palm trees. "Fort de Soto is a great place to cycle at and has a really cool historical fort, as well as one of the most unique beaches around. They also have a really nice dog beach and a beautiful waterfront campground," said USFSP senior Byron Borough.
12 P.M. Be Wowed at the Salvador Dalí Museum

Of course you know the name Salvador Dali. Now you can learn more about him, like his full name: Salvador Domingo Felipe Jacinto Dalí i Domènech, one of the greatest artists and artistic personalities of all time. Check out seven of 18 of his masterwork paintings on display at the Dali museum. These include The Hallucinogenic Toreador and The Discovery of America by Christopher Columbus. The museum offers a great place to see world-famous art and constantly features other unique artists' pieces like MC Escher and Duchamp. "Dali's masterworks are a site to see and it's a great place to take a date. Plus, it's free for USFSP students and has a maze outside," said USFSP senior Ezekiel Handelman.
1 P.M. Catch a Baseball at Tropicana Field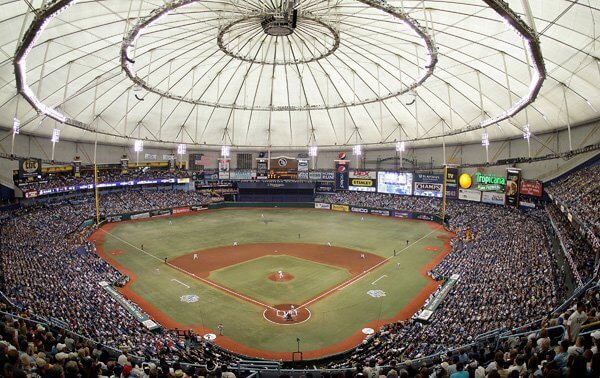 The Tampa Bay Rays may not rank as the best baseball team in the league, but the atmosphere of Tropicana Field during home games guarantees a good time. Enjoy the timeless tropes of a baseball game: hotdogs, cotton candy, elderly life-long fans and trying to catch the home run ball. "Being in the stadium is like a stimulation overload. There's all the bright lights, moving images, music and announcements booming over the speakers, players running out on to the field. And [there's] my favorite sound in the world: when the wooden bat cracks against the ball," said USFSP senior Zaid Bousifa.
2 P.M. Shop Along Central Avenue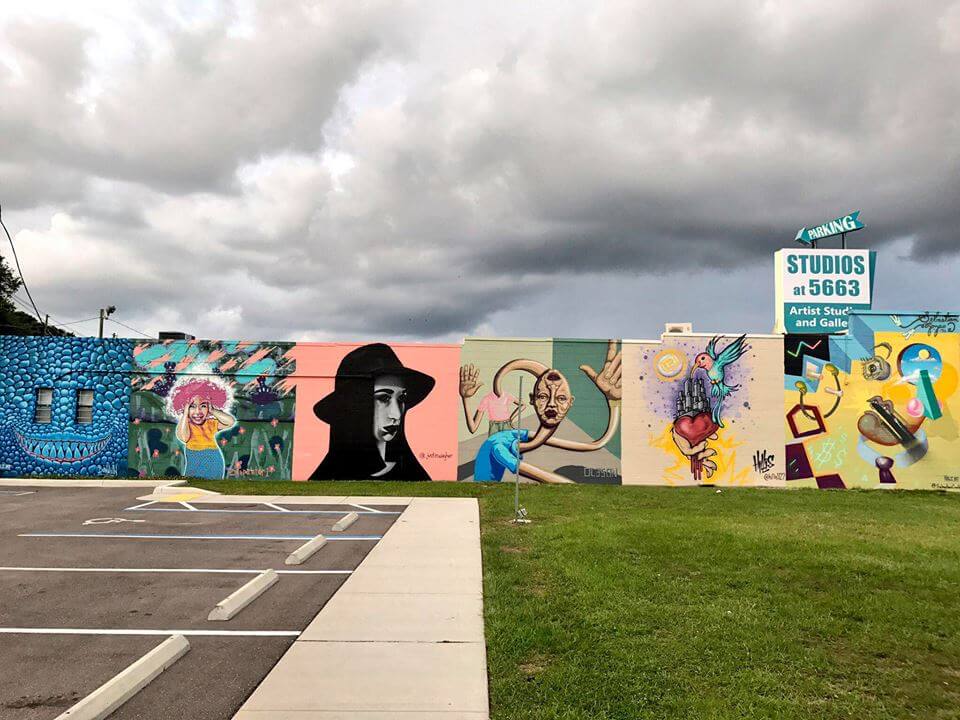 You must visit Central Avenue if you go to St. Pete. This bustling shopping area offers a variety of cute, trendy shops, street entertainment and good eats. Get lost exploring and then wonder how time flew by so fast. "Whether you visit Central Ave during the day or night, there is always something to do and amazing restraints to dine at. Colorful murals line up and down the streets along with hearing live bands playing at local bars," Britain said.
3 P.M. Visit St. Pete Beach
Of course, you have to experience the city's most-known destination: St. Pete Beach. This beach has it all from parasailing to sunset cruises, from boat tours to jet ski rentals. If you prefer relaxation, take a walk down the endless stretch of beach and let your toes sink into the sand. Or check out one of the cabana and umbrella rentals scattered along the beach. They come at reasonable prices, so roll out a towel and work on that tan. "There are so many places to eat and activities to do along the beach… Tons of volleyball and sports are happening all the time. There's overall just good vibes floating around," Handelman said.
4 P.M. Cool Off with Popsicles at The Hyppo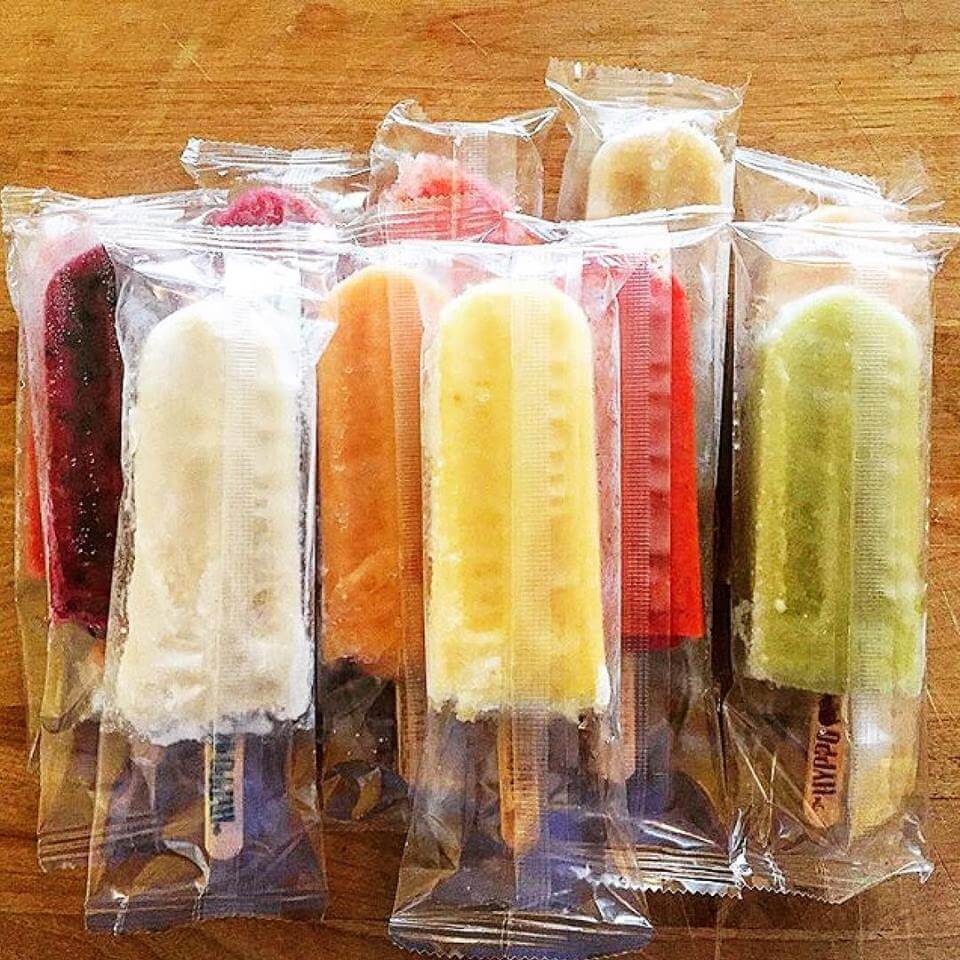 Dust the sand off your feet and step into The Hyppo, a cute, colorful (and well air conditioned) dessert shop that sells gourmet homemade popsicles. The shop has created more than 500 flavor creations since opening—but don't worry—"only" 30 to 50 flavors display at a time. Choose from the fruity classics like mango, apricot and pineapple or opt for more decadent options like blood orange cheesecake, tangerine cream or bourbon peach. If you feel bold, try the tequila dragon fruit, watermelon jalapeño or carrot mango cayenne. "I've personally tried over 30 flavors, but my goal is to try them all…Most of the flavor combinations I would've never thought of as being good together, but somehow cantaloupe black pepper is really good," said Eckerd College junior Alicia Moore.
5 P.M. Catch a Show at the American Stage Theatre Company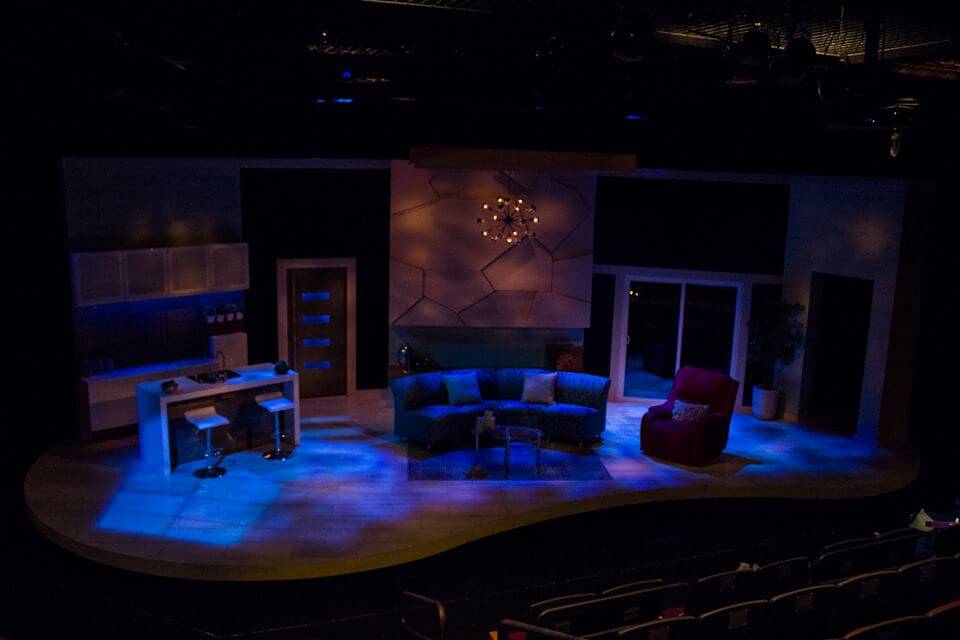 This theatre accommodates a small audience, creating a highly immersive and intimate setting between actors and audience so you can see the stars of the show. Designed asymmetrically, no bad seat exists in the venue. On Wednesday previews, catch "pay what you can" pricing. The theatre community recognizes the mainstage productions for world-class acting, friendly staff and high entertainment value. "You can sit literally a few feet away from the actors and it makes the performances so much more powerful and moving. You also feel more connected to the people in the audience," Bousifa said.
6 P.M. Feed your Brain at the Morean Arts Museum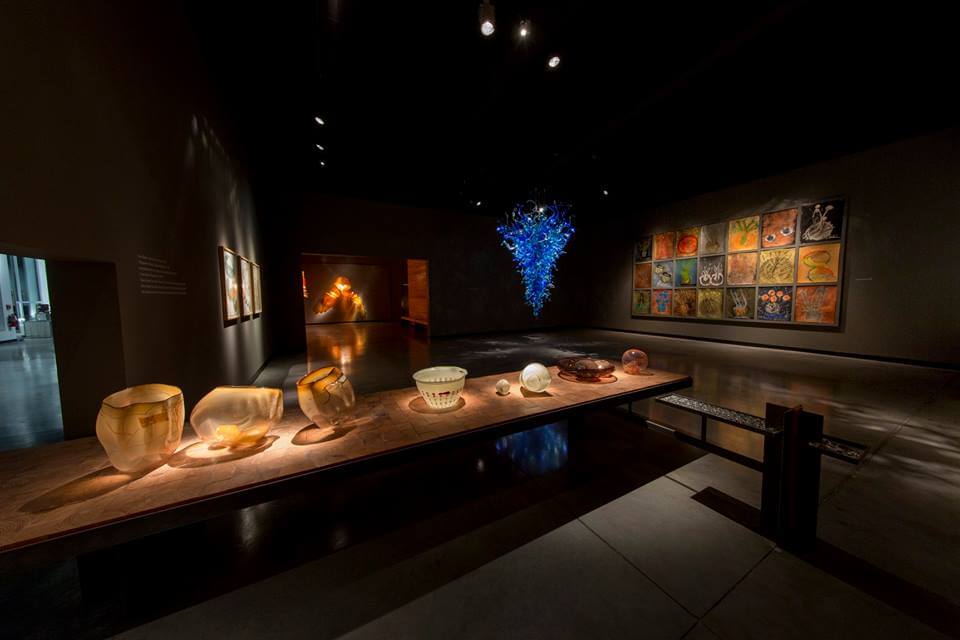 The Morean Arts Museum exhibits works by local, national and international artists. Showcasing mostly modern art, the diverse exhibits often surprise and shock viewers. The museum aims to cultivate a community vibe through art by offering adult and kids art classes for beginners and experts, while running multiple summer camp programs. The museums has meticulously curated its exhibits for years. The Star Wars exhibit will make true fans squeal with delight. "[The museum is] a great place to see some contemporary art that has been made by St Pete locals. The amount of times I've been there, whether for pleasure or for a class, it never ceases to surprise me," Britain said.
7 P.M Enjoy Fresh Dining at the Reading Room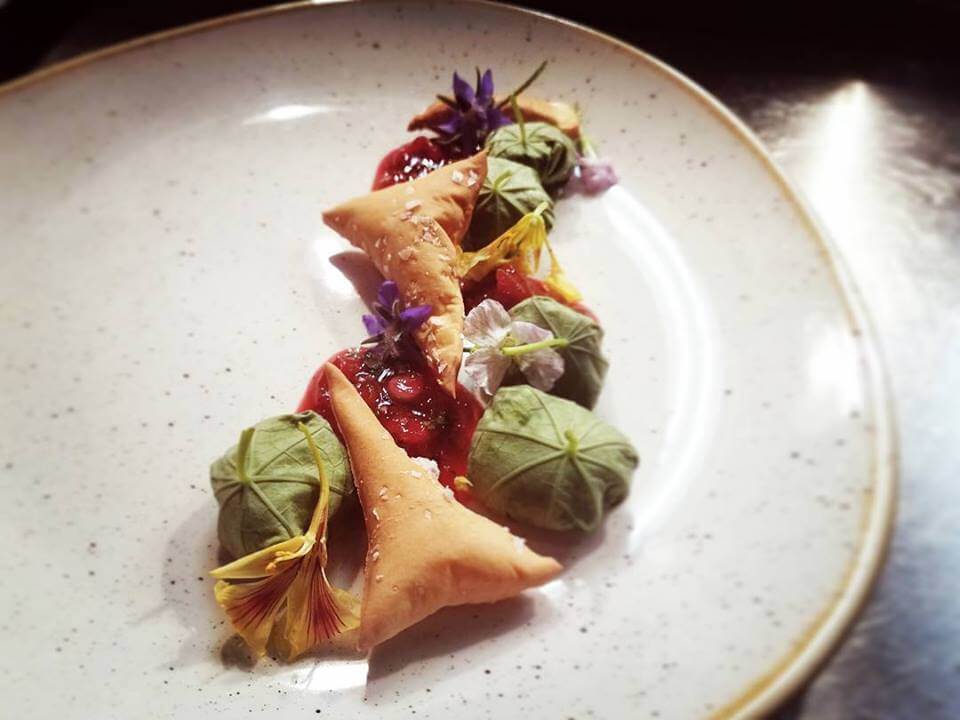 The Reading Room remains a hidden gem on the culinary scene in St. Pete. The restaurant stands out as the only James Beard nominated restaurant in the greater Tampa Bay Area. Creative, flavorful and seasonal small plates make up the menu. Reading Room places heavy emphasis on freshness and cohesiveness of flavor through versatile ingredients. The menu changes frequently to accommodate seasonal changes, so make sure to come often and try as many dishes as possible. "It has a really refined and classy atmosphere. The staff are all very knowledgeable about the dishes and there's a great drink selection. They also grow many of their fruits and vegetables in their own garden," said USFSP senior Michael Cox.
8 P.M. Jam out to Live Music at the Mahaffey Theatre
"The sounds this place is able to produce are unreal, pure magic and thrilling to listen to," said Borough. The Mahaffey Theater, a.k.a. the Duke Energy Center for the Performing Arts, remains St. Pete's premier performing arts facility and concert hall situated along the downtown waterfront. The Florida Orchestras calls this theatre home. Able to seat more than 2,000 audience members, this grand facility will dazzle and awe with its regal hues of gold and red. The theatre also features classic European box-style seating for an authentic dramatic experience.
9 P.M. Enjoy a Beer at 3 Daughters Brewing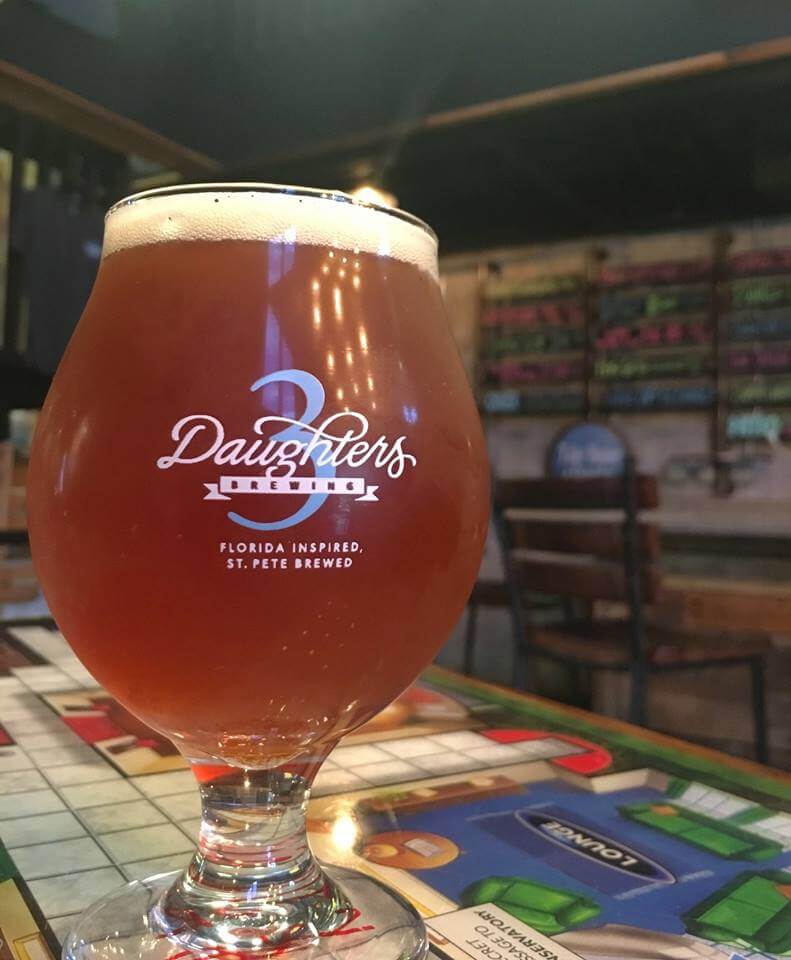 Head over to 3 Daughters Brewing for beer, games and music to get your feet moving. This family-owned brewery offers quality local craft beers. "Everyone's happy here. It's impossible not to have a good time," Shaw said. If you like playing games while your drink, you'll have a blast with games like cornhole, ping pong, foosball and giant checkers. Don't miss barbecues and live bands on most Saturdays.
10 P.M Sip a Brew at Green Bench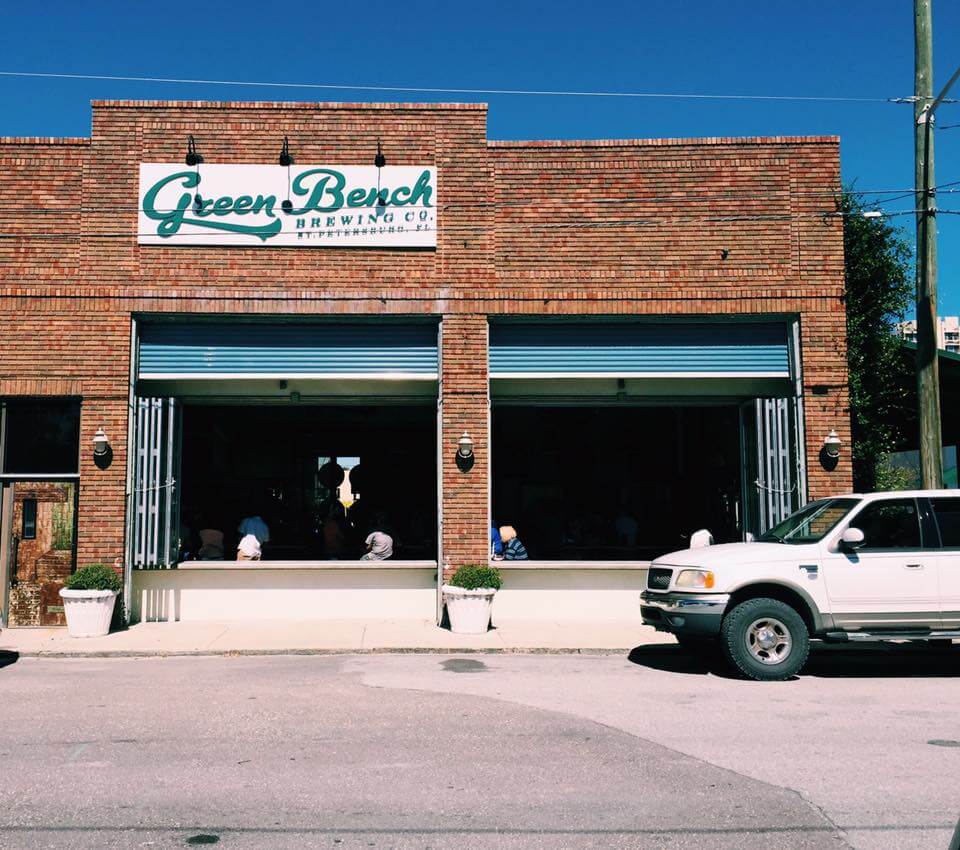 Reap the rewards of living 21 exciting years by enjoying one of Green Bench's handcrafted ales. Take in the rustic, old-fashioned design and spread out in the ample inside and outside seating areas. The joint's laid back, friendly and casual atmosphere complements its soul-warming specialty beers, meads and ales quite nicely. "I like to watch the football games there and the staff are always really welcoming and friendly. I highly recommend their saison, [it's their] best beer. They even let me bring my dog in," Cox said. Take a break from life's stresses and throw back a couple quality drinks. This place offers a reprieve in St. Petersburg's downtown area where you can just chill.
11 P.M. Have a Retro Night out at Mandarin Hide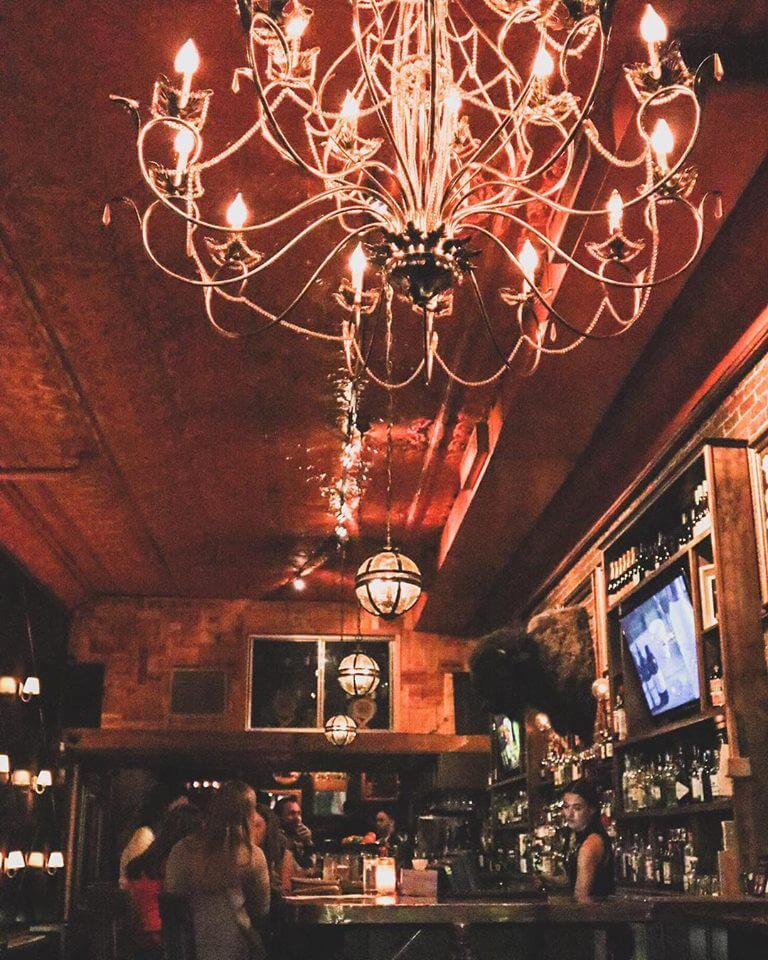 A favorite late night destination of many St. Pete students, Mandarin Hide receives heavy praise for its trendy, retro atmosphere. "It feels like a downright luxurious speakeasy… I highly recommend their old fashioned, best I've ever had," EC sophomore Claudia Friedman said. Enjoy great drink specials, excellent bar service and showcases by indie bands. The feel-good atmosphere promises a fantastic night out. Soak up the suave vibes on the patio while listening to a live DJ's set on the weekends. Make sure to stop here for any 21st birthday celebrations— if everyone in your party buys a drink, they'll give you a free bottle of champagne.
12 A.M. Order Cocktails on the Rooftop at Canopy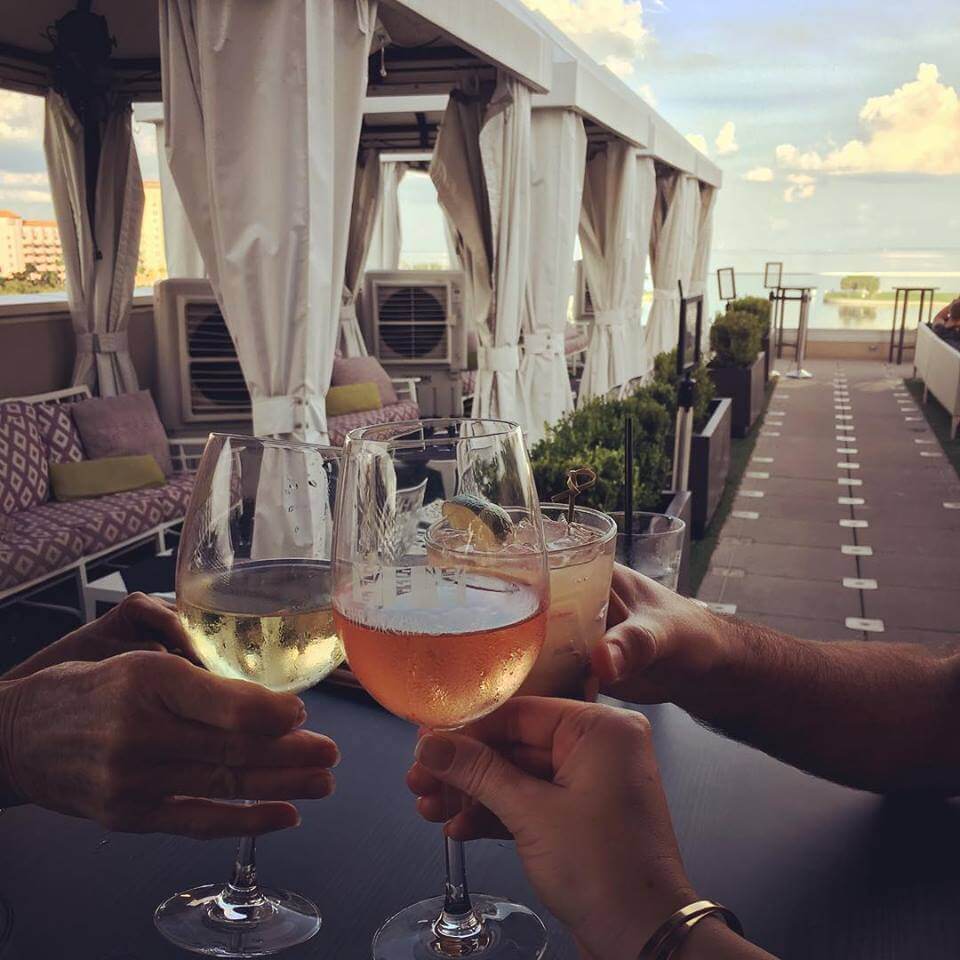 Indulge in some last-minute cocktails and small, fresh bites in the Canopy Rooftop Lounge at The Birchwood. The Canopy flaunts a sleek, modern design with long plush couches and overhanging canopies. With a polished and decidedly swanky vibe, the bar staff extends exceptional service and the view can't be beat. Rest your elbows against the glass railing, sip a Blackberry St. Germaine, breathe in the salty ocean air and listen to the crashing of the waves against the shore.
1 A.M. Get Your Groove on at Enigma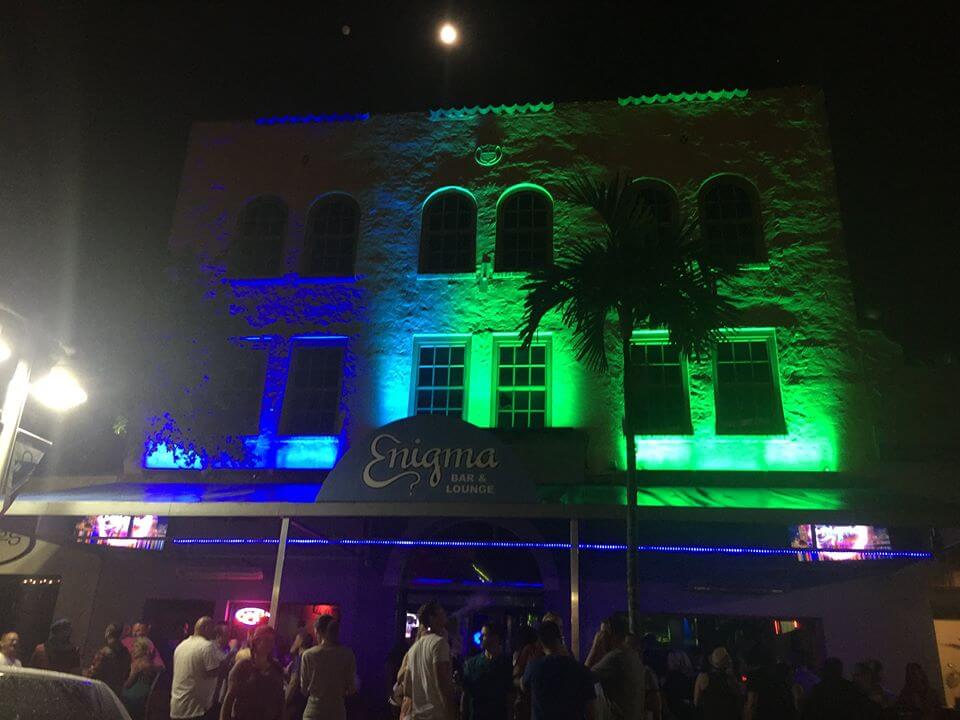 Say goodbye to all your stress and fears and hit up Enigma. A spacious, bustling bar and lounge, Enigma offers several rooms to chill and hang out in when you can choose to either kick off your heels or hit the dance floor. The club has great drink specials and bar service, too. Take advantage of happy hour every day from noon to 9 p.m. "The place is so unpredictable and exciting. Their drinks taste great and are not watered down…. Last time I went they hosted a drag show and everyone was dancing, throwing dollars and the lights were flashing like crazy," USFSP sophomore Kyle Richmond said.
2 A.M. Chow Down on Chic American Food at Tryst Gastro Lounge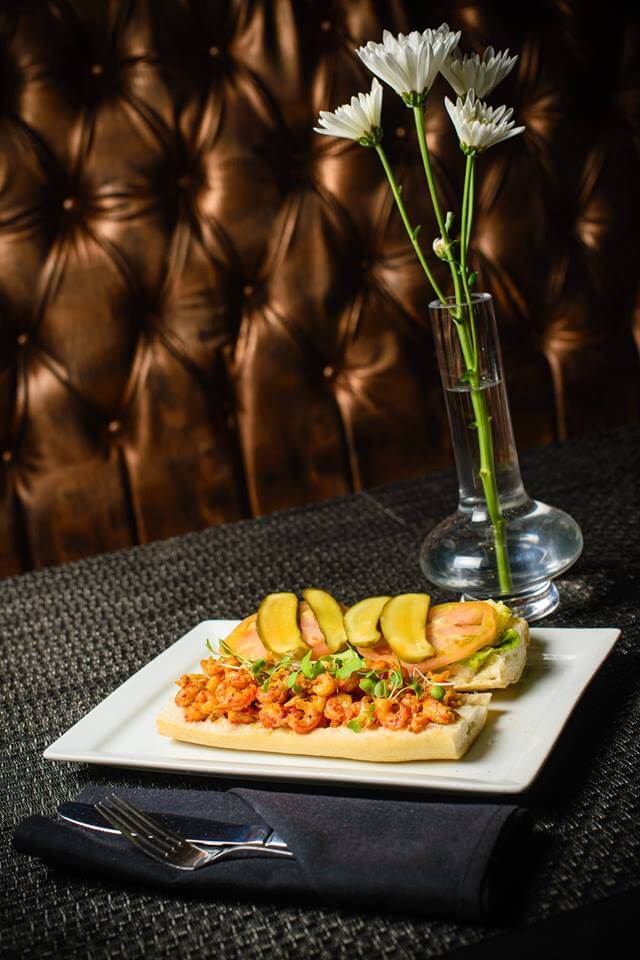 Open 'til 3 a.m., Tryst Gastro Lounge will make your taste buds oh-so happy. "Everything on the menu will make your mouth water…Their calamari fries are killer…It's also right by the water for a very St. Pete dining experience," Britain said. Serving up plates of delicious modern American fare among Victorian-accented décor, this place will make you feel classy as you fill your stomach with spaghetti squash hash browns, Cuban sandwiches and truffle fries. Revel in the upscale chic atmosphere that miraculously skips any pretentious vibes.
3 A.M. Wind Down with a Walk Down the Skyway Fishing Pier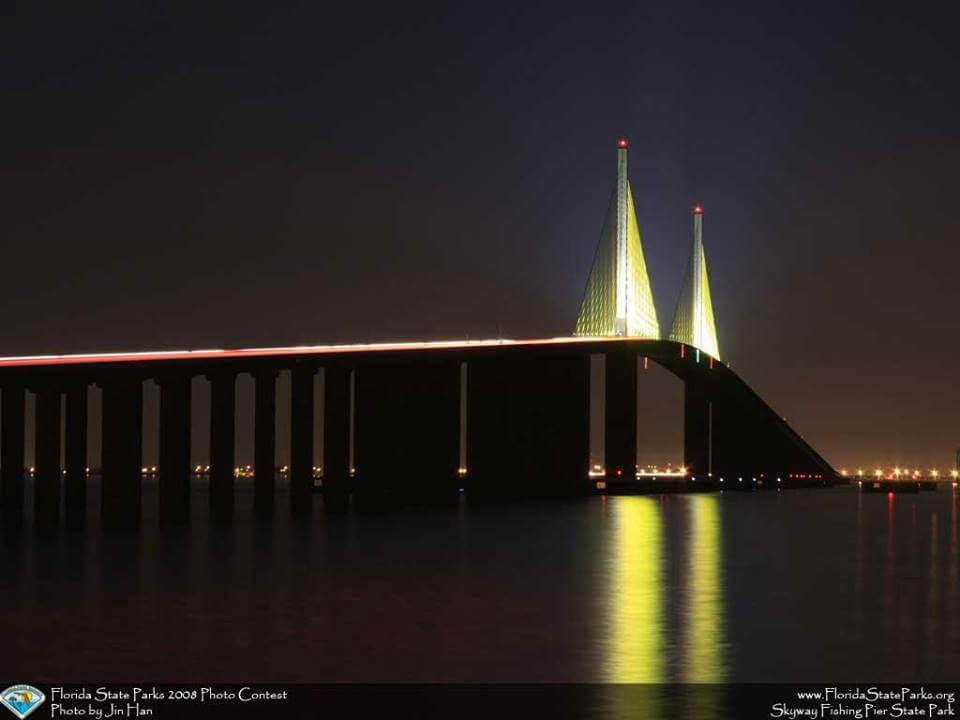 Give your brain a break from all the exciting events of the day and meander quietly down the Skyway Fishing Pier. Extending out over the water, the pier lets you enjoy the sights and sounds of the ocean beneath your feet and all around you. Catch a sight of a pelican perched atop a rail or two. You can even try your hand at fishing. Swing by a 24-hour bait and pole rental on either side of the pier. Plus, shallow areas let you dip your feet in the cool ocean water. Come back when the sun's up to give beach-side horseback riding a whirl.
4 A.M. Bring in the New Day with 24 Hour Coffee and Breakfast at Kristina's Café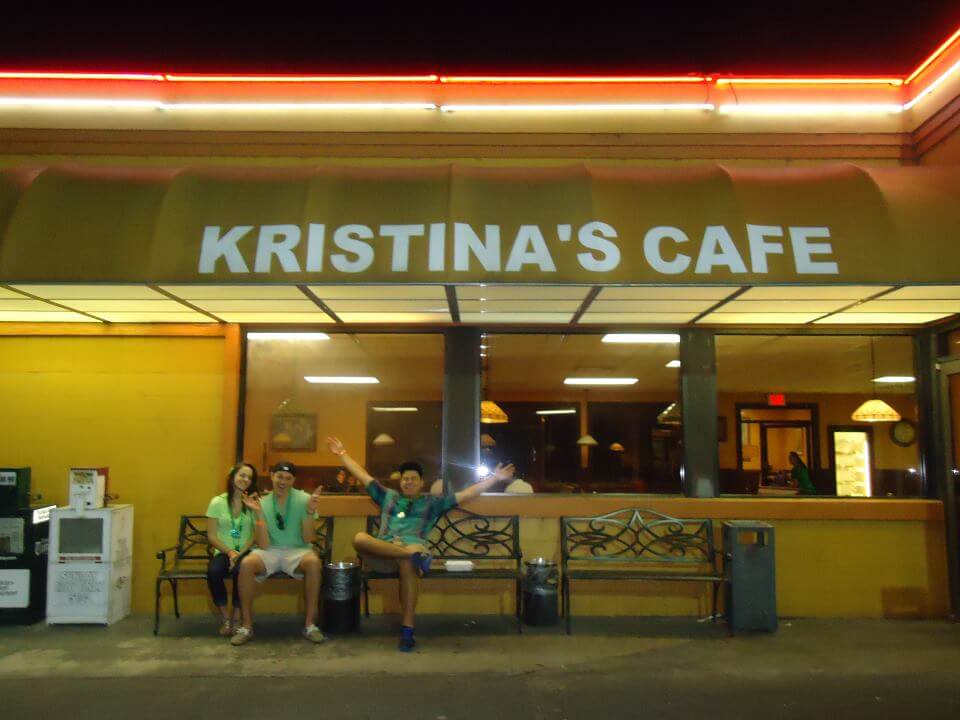 Kristina's Café provides everything you want in an early morning diner: a massive menu, fearless portions, friendly service, inexpensive prices and delicious food. Their all day breakfast remains a universal crowd pleaser because even if you don't think you want pancakes in the evening, you probably really do. "[It's] definitely worth a visit if you're in the mood for typical American breakfast, burger or sandwich options. I'd say go really early or [just] avoid noon, because every time I go at lunchtime pretty much every table is taken," Bousifa said.
5 A.M. Swing by the Gizella Kopsick Arboretum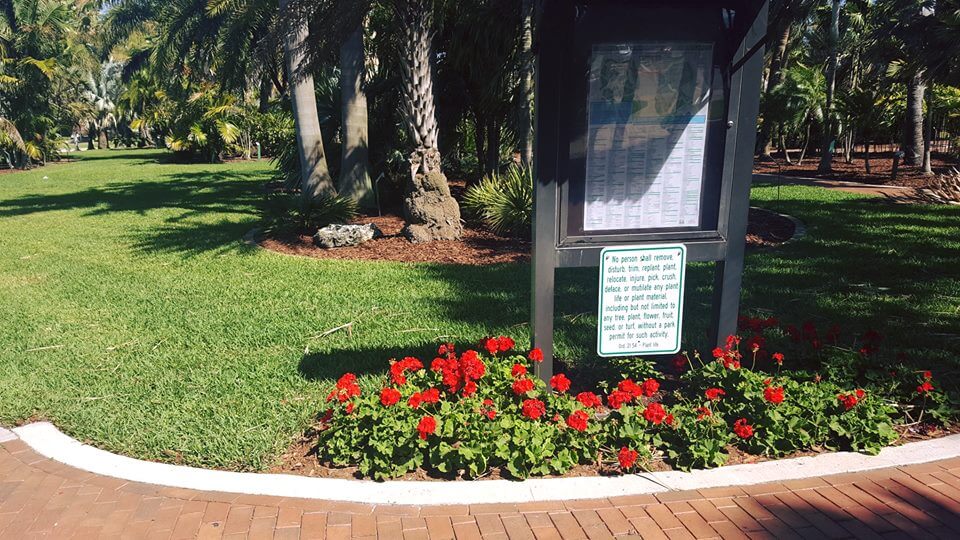 Need some more R&R? Check out the gorgeous Gizella Kopsick Arboretum for an awesome botanical garden devoted to trees. Realize just how much you underappreciate the majestic tree as you make your way through this 24-hour arboretum. It boasts more than 500 different types of palms and cycads, representing more than 150 species from around the world. The arboretum persists as an ongoing project, with staff constantly adding to its collection of diverse oxygen-providers.