The name Buenos Aires translates to "fair winds." Thank whatever fair wind blew you to this vibrant and fiery city. Fall in love with the seductive art of tango dancing, feast on beef and red wine to die for and don't let your envy of the gorgeous Argentine accent get the best of you. If the perfectly tanned Argentinians with bone structures like a New York Fashion Week runway model don't steal your heart, their welcoming attitude toward foreigners will. Prepare to get lost in this colorful city and its rich history because, boy, do we have a day planned for you.
Check out these 24 things to do in Buenos Aires. Vamanos—Let's go!
6 A.M. Stretch your legs in Puerto Madero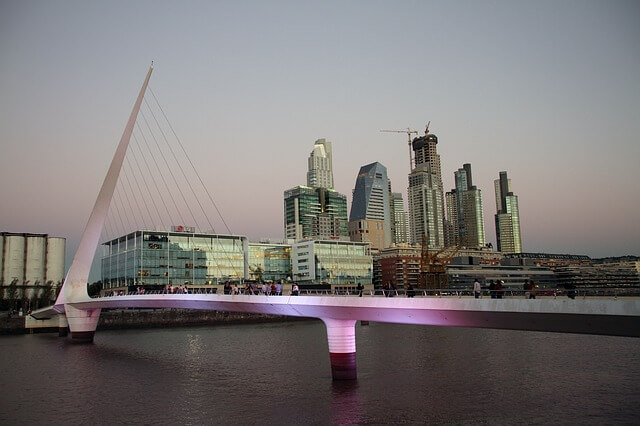 Enjoy the sea breeze in your hair while wandering along the Rio de la Plata (Silver River) at the Puerto Madero waterfront. Stunning skyscrapers line the streets in this modern, upscale district home to Buenos Aires' elite. Snap an artsy Instagram of the city's towers reflected in the water from atop the Puente de la Mujer (Woman's Bridge). Argentinians consider the asymmetrically designed footbridge an iconic part of the city reflecting Argentina's cultural appreciation for women. The bridge's name adds to the sentiment given by the numerous streets in Puerto Madero named after iconic Latin American women. Congratulate yourself on successfully combining feminism and early morning exercise. "I love going to Puerto Madero. It is one of the most beautiful neighborhoods in Buenos Aires, and also one of the fanciest. It's a perfect place for an afternoon walk along the river coast. Also, the restaurants and cafés there are top notch," University of Buenos Aires sophomore Lourdes Picco said.
7 A.M. Sip espresso at Café Las Violetas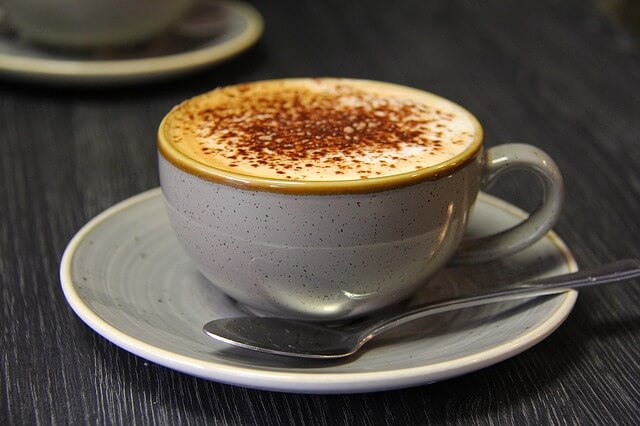 Shoo away any remaining sleepiness with a steaming cappuccino at Las Violetas, one of Buenos Aires' most emblematic cafes. Locals call the coffee and pastries here the best in the city. Parisian cafes inspired Las Violetas' ornate architecture and glass windows. Soak in the unique vibe from the modernized 19th-century infrastructure while nibbling an order of delectable panqueques de dulce de leche (dulce de leche pancakes). "The coffee is really good and there's a wide variety on the menu. The place serves some very tasty cakes that are quite big and different toasts. The milkshakes are also delicious," UBA sophomore Cami Carabajal said. Reach the ultimate Parks & Recreation treat yo' self moment with a sampling of various homemade cakes and pastries. Your taste buds will thank you.
8 A.M. Get lost in the colors of La Boca Neighborhood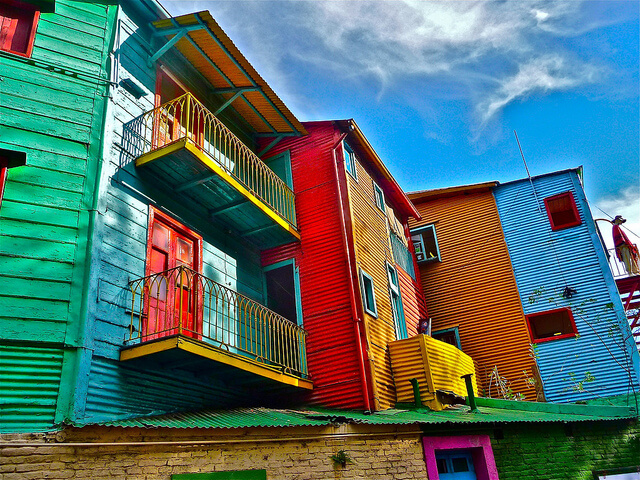 Wandering the bustling streets of La Boca, you'll quickly learn why locals call it the Cradle of Tango. "Walking along Caminito you'll find couples performing on the streets and painters on every corner capturing the cheerful and colorful environment in their paintings," Picco said. La Boca lives and breathes culture. Tiny houses made of metal sheets painted a rainbow of colors fill this quaint district's streets. Immerse yourself in Buenos Aires' history. Immigrants built their houses in La Boca with the cheapest materials they could find during the 20th century. They chose the area because of its proximity to the port. Check out street artists' unique wares like handmade jewelry and leather bags or kick a ball around with the Boca Juniors soccer team — you've walked right into their stomping ground.
9 A.M. Tour Teatro Colon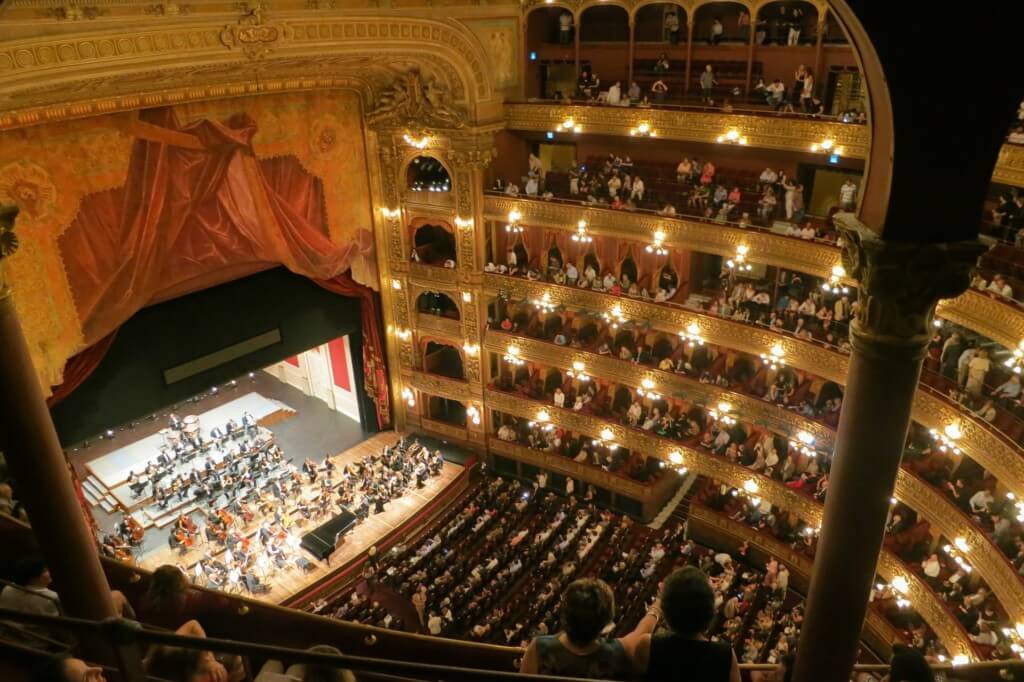 Performing here would have been a dream come true for Florence Foster Jenkins. Ranked third best opera house in the world by National Geographic, this cultural center blows your school's theater just slightly out of the water. "I've been to the ballet there a couple times. Everything about it is so beautiful. You can feel the culture through the walls. With a tour guide you can learn about its history, which can be very interesting," Picco said. The architecture and acoustics make the opera house an international contender among those in thriving European metropolises like Vienna, Paris and Milan. Past performances by singers like Claudia Muzio and Birgit Nilsson fuel the city's pride in this theater. If you're lucky, you can snag affordable tickets to see performances by legendary Argentinian performers for a truly amazing foreign cultural experience.
10 A.M. Have breakfast at Malvón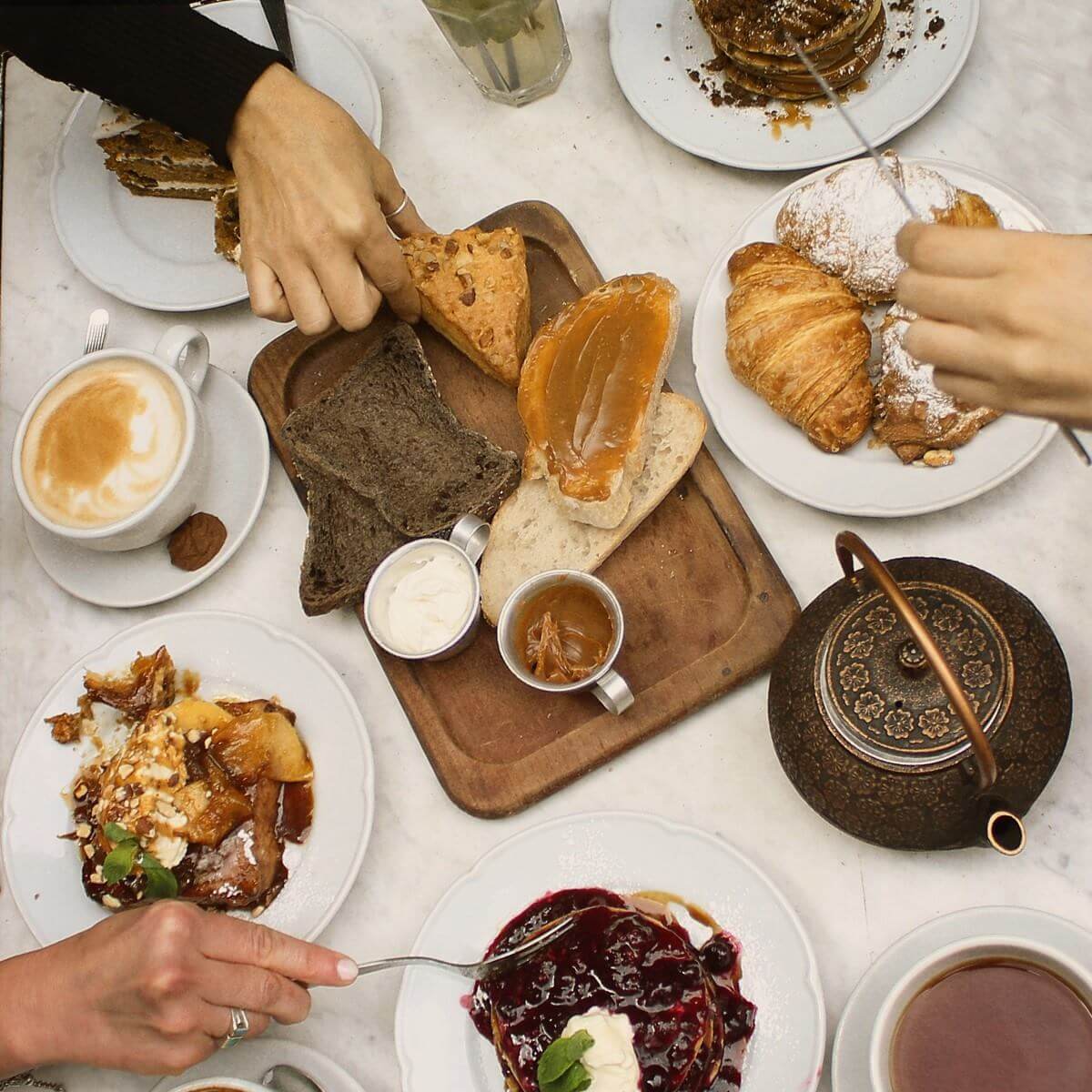 This charming, casual breakfast joint in the Villa Crespo area of Buenos Aires offers homemade breads and pastries and one of the best brunches in the city. Wooden countertops and wrought-iron tables with retro chairs give this spot an eclectic feel. A race jockey once called the building home, but Malvón's owners have instilled it with a charming vintage 1930s vibe. Antique items like old landline phones, gramophones and tea sets decorate the space. Try an order of poppy seed pancakes with caramelized apples, fresh bananas and honey. Don't have a sweet tooth? Go the savory route with eggs and pancetta over homemade bread. If you're traveling with a buddy (or just really hungry—we don't judge) give the "Malvón-For-Two" a shot. The dish comes with a full selection of cakes, scones and breads with an included cup of coffee, tea or juice to wash it all down.
11 A.M. Fill up on politics at Casa Rosada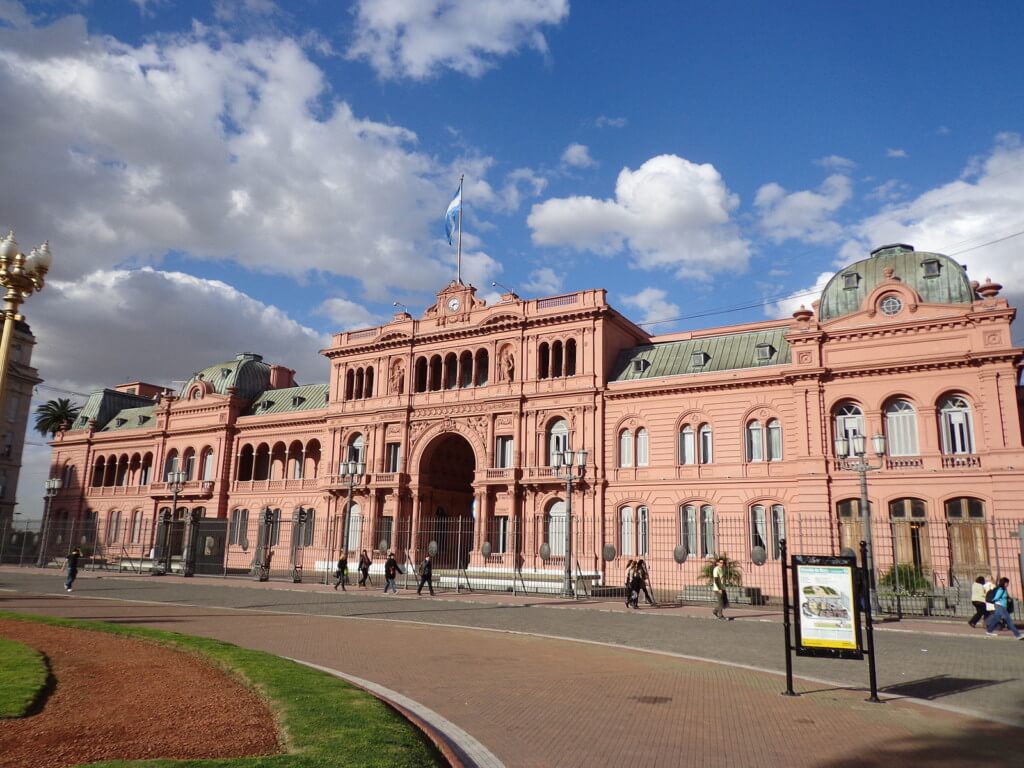 Who needs a White House when your country can be run from a pink house. You can find this uniquely colored government building on the east side of Plaza de Mayo just a short walk from Puerto Madero. Rumor has it, the building received its interesting paint job in the 19th-century as a political statement fusing together the two opposing political parties at the time, represented by the colors red and white. Another popular theory says the city used cow's blood (yikes) to paint the building and the color has since faded. Go ahead and pick your favorite explanation, then hop on a tour of the building's interior. See if you can spot Mauricio Macri, the President of Argentina, in action. "The Casa Rosada tour is wonderful. You get to see a large number of rooms and the infrastructure and decoration are fantastic," UBA junior Denise Sformo said. Drop in at the Presidential Museum after your tour to learn more about the building's history and Argentina's previous presidents. You can also peep the changing of the guard ceremony at the top of every hour.
12 P.M. Tour the labyrinths at El Zanjon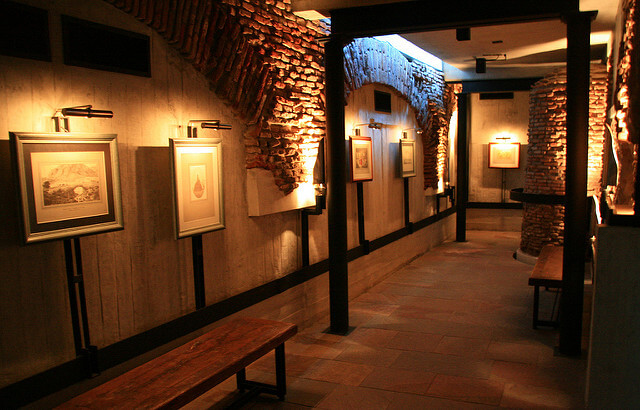 Say it again for the history freaks in the back—El Zanjon marks the spot of the first Buenos Aires settlement dating back to 1536. Explore the network of underground tunnels while learning about Buenos Aires' oldest history. How else can you learn rising water levels raised the city's ground level by a full meter or mud once held together El Zanjon's bricks? Check out centuries-old artifacts and images showing what life was like in Buenos Aires in pre-modern times. Archaeologists discovered the ravine in 1830 while doing excavations in the old mansion above the labyrinth. It took two decades to restore the subterranean network. In fact, the Buenos Aires Heritage Guide identifies El Zanjon as the most important archaeological site in the whole city.
1 P.M. Recoup in Remembrance Park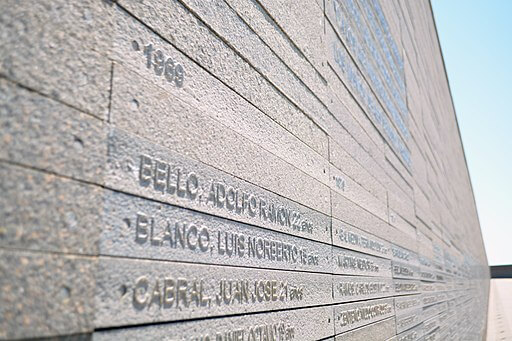 Try out the laid-back Latin American life with an afternoon break. Relax after all that walking at Remembrance Park, an open-air museum commemorating the people who lost their lives at the hands of the Argentinian dictatorship in the late 1970s to early 1980s. During this period the government targeted political dissidents favoring a socialist system. "It's a very emotional place but it is a nice place to spend a couple of hours under the sun," Picco said. Don't miss the wall with the names of the deceased carved into its stone. You can find it on the Rio de la Plata riverbanks near the University of Buenos Aires, which means ample opportunity to make friends with local college students. Check out the park's 18 sculptures, some of which internationally-acclaimed artists like Denis Oppenheim and Léon Ferrari created as a nod to human rights.
2 P.M. Have lunch at El Ferroviario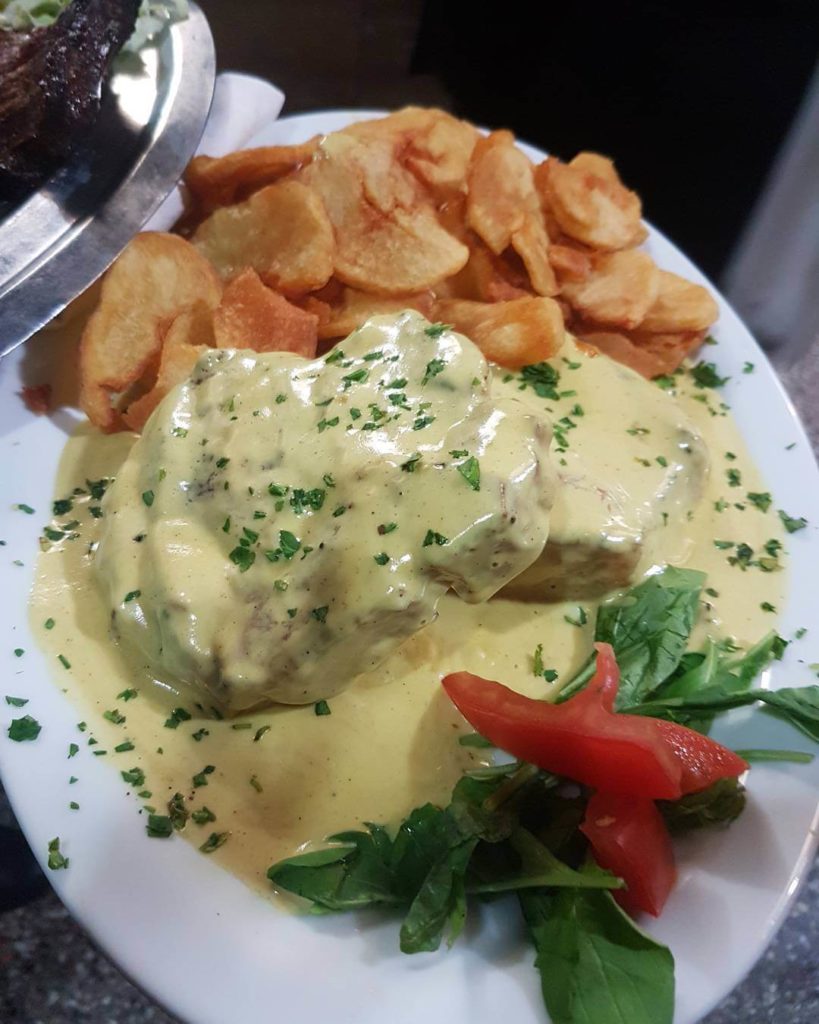 Even if you've come from the southern United States, you've never tasted barbeque like this before. This neighborhood steakhouse in Liniers, a district to the east of Buenos Aires' center city, offers cheap prices, hefty portions and fast service. Bond with locals over a soccer game blasting on the TV while devouring a plate of all different kinds of meat like ham, turkey and steak (Argentina's pride and joy). Eclectic décor like Argentine flags, ham legs and disco balls compete for ceiling space in this friendly restaurant. Get a taste of the familial Argentinian spirit. Whenever a patron celebrates a birthday here, the entire restaurant sings along to "Happy Birthday" and erupts into applause. Even if you came to dine here solo, you'll make friends fast.
3 P.M. Visit the National Historical Museum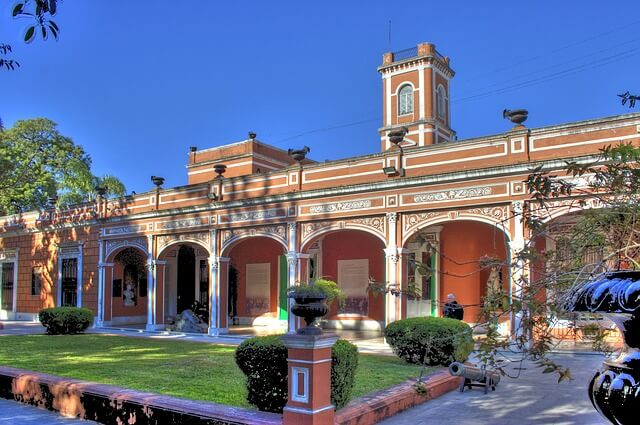 Reading about Argentina's backstory in history class might make you snooze but you'll never want to leave the National Historical Museum's exciting atmosphere. Take a tour of the country's rich history, starting with the native people who settled the Argentinian territory. Strut through the colonial period marveling at jewels, furniture and art pieces. Snap a photo of the old outfits and laugh at the irony that one day someone will laugh at you for your brick of an iPhone 8 Plus. Don't miss the swords that belonged to battle heroes José de San Martín and Manuel Belgrano during the Argentine War of Independence.
4 P.M. Wander Recoleta Cemetery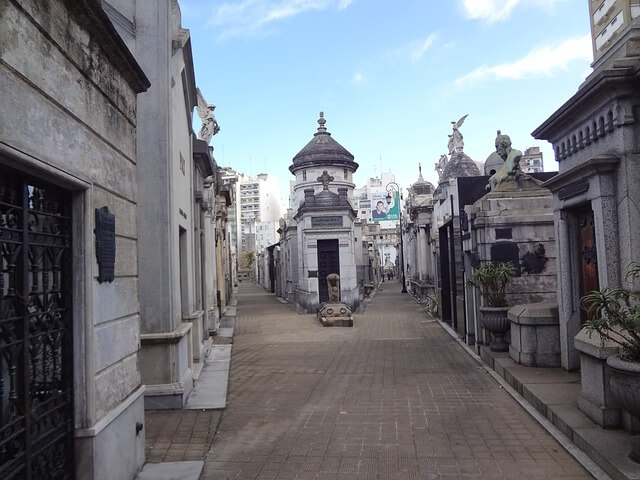 If things that go bump in the night don't scare you, check out Recoleta Cemetery. You can find it a few miles north of Casa Rosada. Stroll the paths among the elaborate 19th-century mausoleums marking the graves of Argentina's wealthiest and most powerful citizens. "The Recoleta Cemetery is astonishing. It's quite unique. It doesn't look like just any cemetery. The style of the graves is fantastic. A visit is totally worth it," Sformo said. Visit the resting sites of popular Argentine boxer Luis Ángel Firpo and Eva Perón, beloved actress and former First Lady of Argentina who championed for women's suffrage. If you feel a chill don't worry. It might just be the ghost of David Alleno, a former gravedigger at Recoleta. Gossipers whisper Alleno spent 30 years digging graves and stockpiling his wages to buy his own mausoleum in the cemetery. Once he had the funds, Alleno allegedly committed suicide so he could enjoy his resting place. Consider exploring the site with a tour guide to better navigate the labyrinth of paths and learn in-depth history about those buried here.
5 P.M. Shop at Feria Plaza Serrano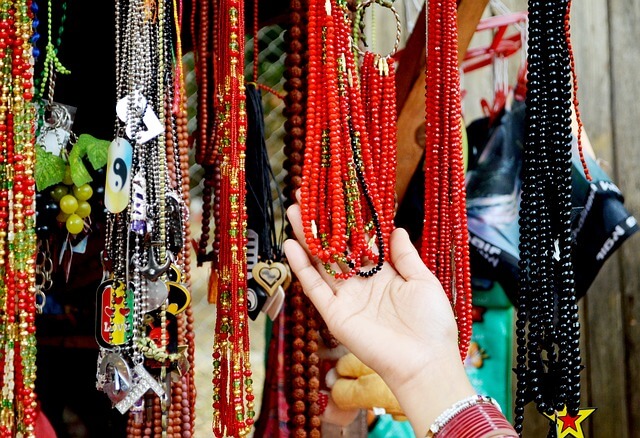 Skip the postcards and bring your friends home an authentic Argentine souvenir. Shops, bookstores and cafes line the square giving you plenty of options to find the perfect gift. On Sundays, a vibrant street market fills the square where you can find diverse handmade goods like leather bags, jewelry and clothing that will have everyone back home saying, "OMG, where did you get this?" Soak up the historic Palermo Soho neighborhood and dance along to the tango music you'll inevitably hear echoing through the streets. "I love spending a day here. It's full of craft stalls and stores with clothes from the latest fashion season. It's also the perfect place to have a good coffee with milk and scrambled eggs. You'll feel just like you're in New York," UBA sophomore Cami Carabajal said.
6 P.M. Visit Buenos Aires Museum of Modern Art
Try to contain your excitement, art majors. This 19th-century brick and iron industrial building once belonged to the Nobleza Piccardo tobacco company but now looks like a work of art in itself. Browse through a carefully curated collection of more than 7,000 works. Check out paintings by international artists like Salvador Dalí, Pablo Picasso and Joan Miró and Argentine pieces like Xul Solar's "hombre extraordinarios" and Emilio Pettoruti's "Public Demonstration." Or, try one of the temporary exhibits on display at the museum. Currently, you can the installation Musical, a giant spider's web built by 7,000 spiders over the course of four months. Is there a better way to cure your arachnophobia?
7 P.M. Take a tango lesson at DNI Tango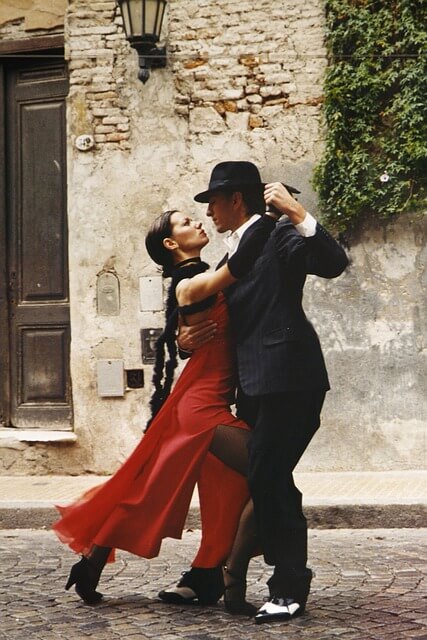 Bienvenido al lugar de nacimiento del tango—Welcome to the birthplace of tango. Having two left feet won't excuse you from putting your best foot forward (pun intended). Plus, you earn major street cred for giving the dance a try among the big shots. DNI Tango offers dance classes for people of all skill levels, so don't be shy. The extremely experienced instructors welcome newcomers. Show up with the robot as your signature move and leave with something you can show off at the club later tonight (and maybe some frat parties when you return home). At the least, you'll blow everyone from your school out of the water after your visit.
8 P.M. Fill up on steak at Siga la Vaca (Follow the Cow)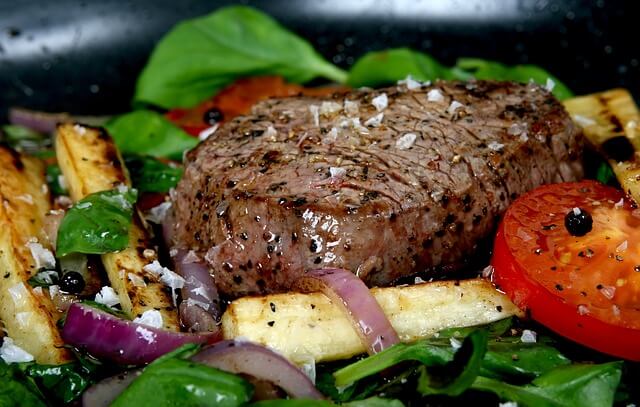 Your taste buds cried tears of joy the second you booked a flight to Buenos Aires. The world recognizes Argentina for its beef, known as asado for the way Argentinians tenderly roast it. For a truly local experience, take a seat at Siga la Vaca located near the river by Puerto Madero. The restaurant operates on a tenedor libre (free fork) system, meaning you can eat as much meat as you want for $20 USD. "Dinner at Siga la Vaca is truly eating well in Buenos Aires. You'll find the best of the famous Argentinian meat and the best service in the city," Carabajal said. You also get access to a salad bar and can choose a dessert after your meal. I'm guessing odds you'll come back for round two tomorrow just jumped pretty high.
9 P.M. Wine tasting at Oporto Almacén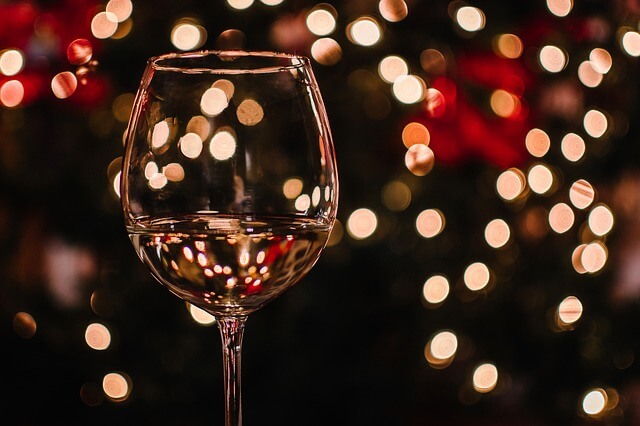 People didn't nickname Buenos Aires the "Paris of South America" for nothing. Argentinian wine transcends other wines. Order a glass and you'll realize it lives up to the hype. Drop by Oporto Almacén in the Núñez neighborhood near UBA for an unbeatable selection of local wines. Ask a bartender to walk you through choosing a glass from the extensive assortment of champagnes, whites and reds organized by body. Sip your drink and pretend you can identify all the flavors your bartender described to you while enjoying the bar's industrial style. The combo of different décor like marble, wood, wrought iron and leather among shockingly white tiled walls creates a modern eclectic vibe you'll always remember. Yes, even after you said yes to that third glass of Malbec.
10 P.M. Checkout La Casa del Señor Duncan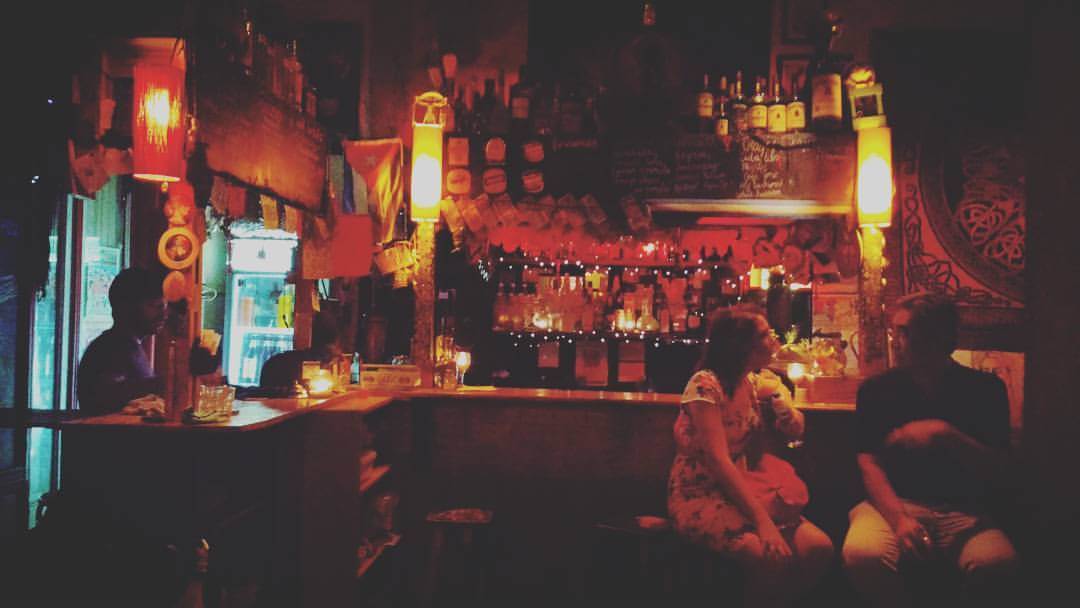 A tiny piece of everyone's heart wishes they lived in the roaring '20s. Rejoice, because Buenos Aires acts like the Prohibition Era never ended. Speakeasies litter the city like sticky notes on your textbook during a midterm cram session. Show up out of the dark and ring the bell on this mansion like a character straight out of The Great Gatsby. Order a classy drink like a Palermo, made with tequila, grapefruit, lime and club soda. Sip under the mysterious, dim lighting and chat up other patrons of this magical feeling bar. Don't forget to post on Instagram, because this place deserves the spotlight.
11 P.M. Refuel with empanadas at El Origen del Sabor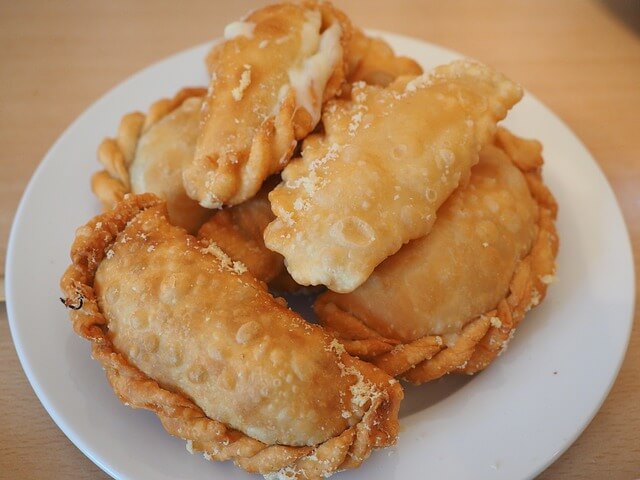 If you think you know empanadas, get ready for El Origen del Sabor to show you up. This spot sells a whopping 32 different flavors of empanadas. Stick with classics like chicken and cheese or shoot for the stars with one-of-a-kind twists like the Cereza Glaseada, stuffed with mozzarella, ham, brown sugar and cherries. If the empanadas somehow don't catch your eye, the restaurant also serves pizza. Even thousands of miles from home, we can all recognize pizza as the universal food. Fill up quick. More Buenos Aires nightlife calls your name.
12 A.M. Sample local beers at On Tap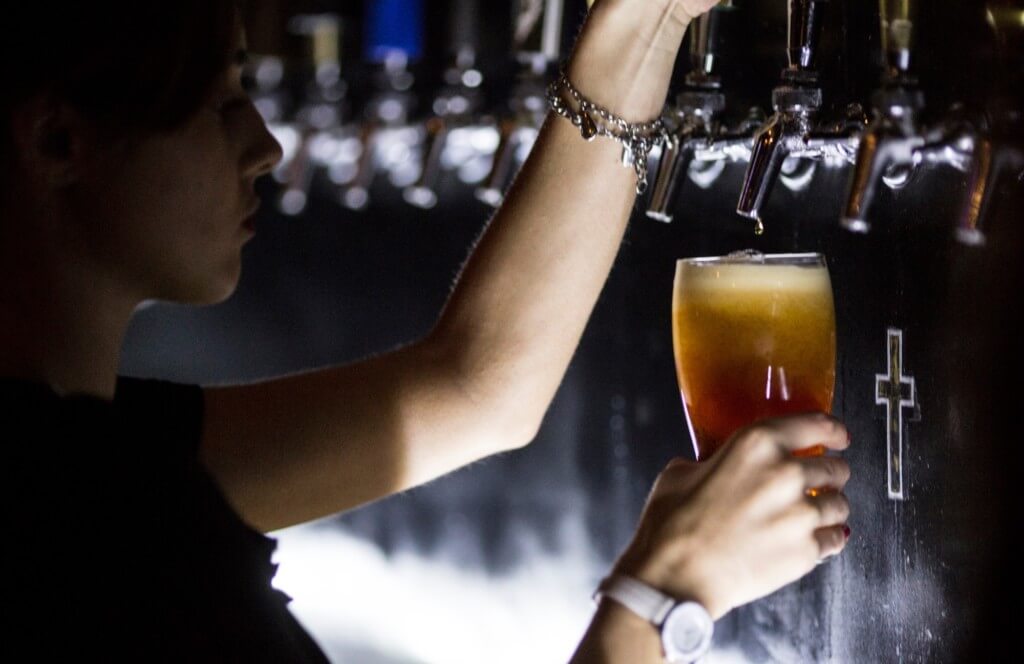 Not a huge wine fan? Hit up On Tap to check out some local Argentine brews. This place beats your campus bar back home with 20 taps spouting Buenos Aires' finest microbrews. Try the Schäferhund blonde or the Kingston honey beer to chase any remaining thoughts of Coors Light right out of your head. Locals fill up this dive bar near Puerto Madero, making the atmosphere buzz. Take your drink outside for some fresh air. Or, head upstairs for some great people watching on the street below. If you've still got an appetite, snag the beer, fries and hamburger combo for $7.50 USD.
1 A.M. Get to know the locals at Rey de Copas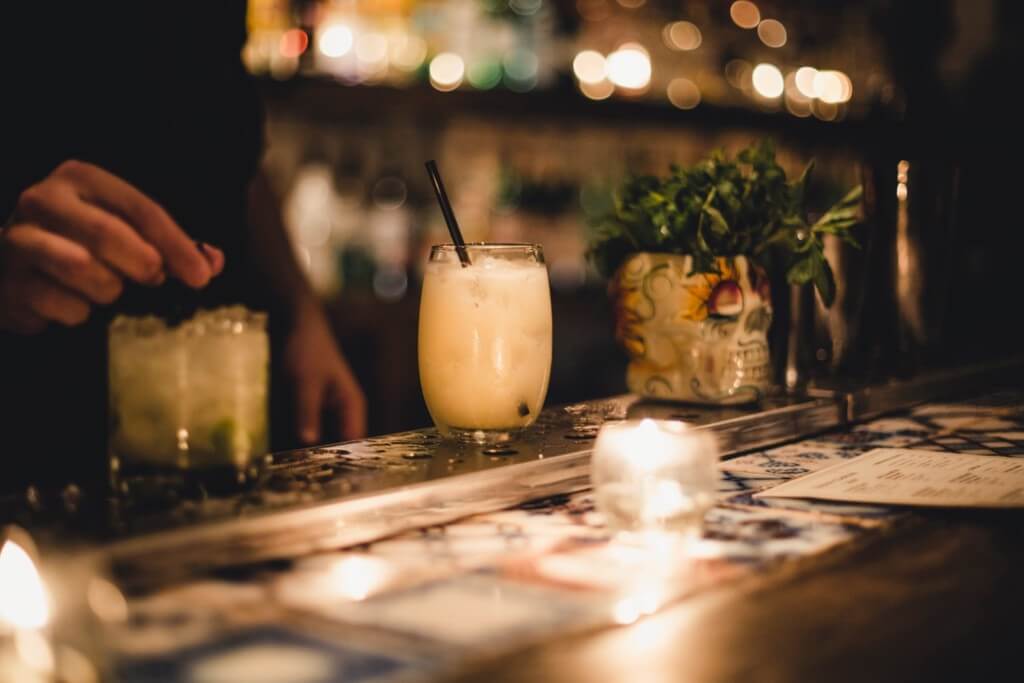 Don't be that tourist who sticks to bars a true Argentinian would never be caught dead in. Instead, beeline for Rey de Copas, a spot frequented by locals next to Plaza Serrano. "Rey De Copas is a really chic, cool place to get drinks. I highly recommend taking a date there," Georgetown University junior Vance Vaughan said. Enjoy a comprehensive whiskey selection, a smorgasbord of Argentine wines and a menu of classic cocktails like martinis. Feel fancy sitting under the dim lights at the bar outfitted with bronze-tiled walls. The friendly staff will guide you through picking a drink or a tapa off the menu. Step outside of your comfort zone (you came all this way, after all) and try a Tolteca made with smoky mescal tequila, vodka, lime and pineapple juices and celery.
2 A.M. Dance at INK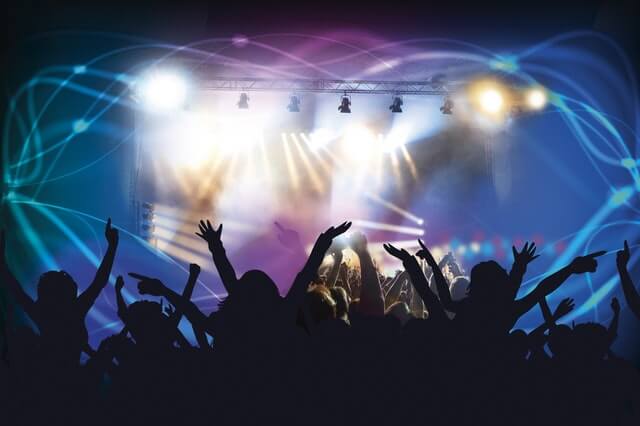 One night partying in Buenos Aires and you'll be confused why people say New York never sleeps. Get down to trendy reggaeton and house music among energetic Argentinians just looking for a great time. "You will always come across famous people from Argentina here. In 2013, Justin Bieber even visited [INK]," Carabajal said. This raging bi-level haunt also hosts fashion and music shows. When your tummy rumbles grab a bite at INK's restaurant area. Buenos Aires understands you should never be forced to choose between food and fun.
3 A.M. Marvel at the Floralis Generica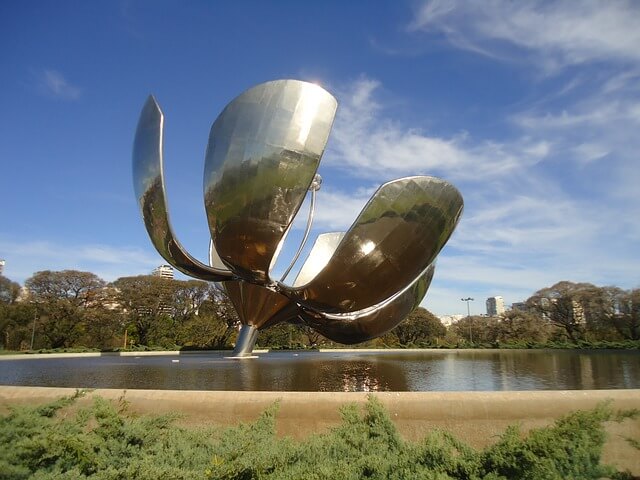 You may think your school's gardening club does great work, but this floral sculpture will blow your mind. Argentine architect Eduardo Catalano designed this giant silver flower to open and close each day like a real flower. The metallic sculpture spans 105 feet when fully open and rests in a pool of water. Find it blossoming outside the National Museum of Fine Arts. It even glows red at night to give off the ultimate selfie lighting to up your Snapchat game. You'll practically feel your roommate's jealousy from back home radiating through your phone.
4 A.M. People watch in Plaza de la República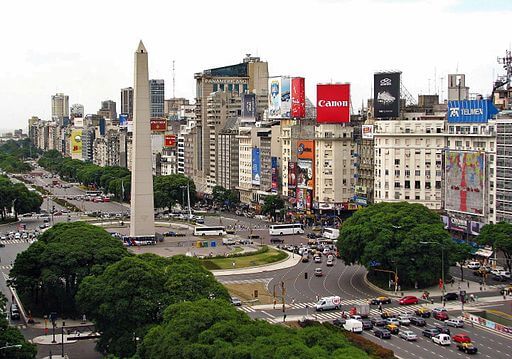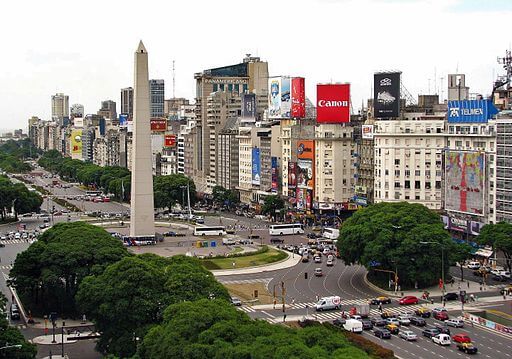 You won't be the only one milling about the plaza at this hour. You'll find this city square in the central San Nicolás neighborhood at the intersection of Ninth of July Avenue, Corrientes Avenue, and Diagonal Norte, Buenos Aires' three main streets. Check out the Obelisk, a national historic icon in the city lit up by pink lights at night. "The obelisk is an icon to the city of Buenos Aires. It is located in the heart of the capital and is equal to the Washington Monument in Washington D.C.," Carabajal said. The 220-foot tall structure commemorates Argentina's 400th birthday. Each side of the piece represents crucial moments in Buenos Aires' history like the founding of the city, the inaugural raising of the flag and the declaration of Buenos Aires as the country's capital. Peep the coats of arms from each of Argentina's 23 provinces and the capital engraved on the ground. How come your hometown doesn't offer as cool of places to tour in the dead of night?
5 A.M. Stroll through Bosques de Palermo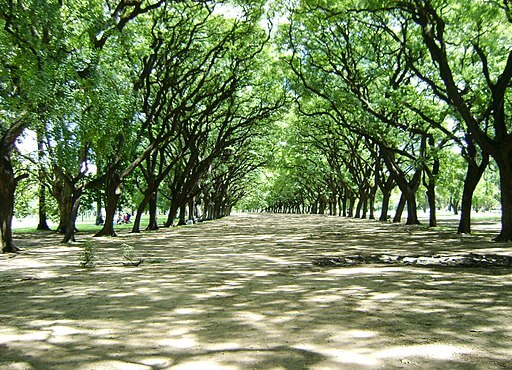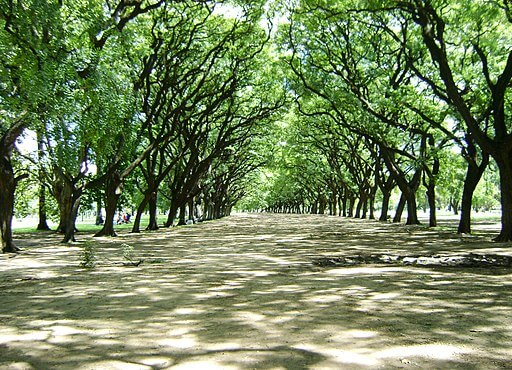 With your senses going haywire after a long day, regroup with a leisurely walk through the Bosques de Palermo. This series of parks features sprawling lakes outfitted with adorable footbridges and plenty of ducks. Notice the heart shape of one of the lakes, sigh at the adorableness. Check out locals walking their dogs in the greenest spot in all the city. "Bosques de Palermo is a must. It's a great place to people watch and sip maté with the locals," Vaughan said. Sniff the natural perfumes from the rose garden then give your feet a (well-deserved) break by sprawling out in the grassy hills. Stick around until sunrise and you can rent roller blades, bikes and boats to see the park from a different perspective.