Ever wonder what you'd look like walking around your campusin a suit while everyone's eyes follow you? Or how it would feel to work for a Fortune 500 company in a corporate setting, just like in those movies set in New York? Well, it sounds like the business major track may just fit perfectly for you. Despite getting labeled as annoying or pretentious because of their fast-paced lifestyles or landing major job offers straight out of undergrad, there's more to the business major than you think.
Continue reading for an in depth guide on how you can excel as a business scholar, even during a pandemic.
WHAT YOU'LL BE DOING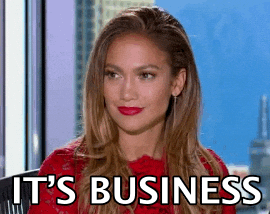 Similar to that one Spotify playlist that you consider a melting pot of all your favorite music genres, this major involves a little bit of everything. And when I say everything, I mean EVERYTHING. You'll run into science courses like economics & management science, math courses like statistics and calculus and even reading and writing. Think of business as a degree designed to groom students for the corporate role and its many positons. This major will mold you into the ultimate professional individual by providing courses that will expand your knowledge on topics such as finance, marketing, communications, human resources and economics.
"Being a business major has its pros and cons. But the good always outweighs the bad. Its more about who you know and how well are you with marketing yourself to these companies in the long run," FAMU School of Business and Industry student Michael Black said.
This may sound like a lot but trust me, don't let it scare you away. Your professors will not only require in-class participation but also out of class experiences like internships and getting selected for fellowships. These experiences will allow you to apply knowledge you obtained in your lectures to real life situations.
You'll also be required to gain some corporate experience as well through externships or an entry level job that entails product marketing, business consulting or business development. The list goes on. These special landings alone act as possibly the most important because they provide real life tangible experience you can use for your future.
THE CLASSES YOU'LL TAKE
Now if you've been considering this major, make sure you prepare for the coursework that comes with it. If you find yourself scared away by a bit of math and business science, now may be the time to get some thick skin and tackle that workload head-on. As a freshman, you'll have to take general education classes like English, writing, algebra (no, you didn't escape it in high school) and public speaking.
Once you've hit your third year, you can finally call yourself an official business major after taking all the necessary courses. Each college has its own specific business courses, but let me tell you a little secret…while their course titles differ, their lesson plans and content range over the same kind of topics. *Wink wink*
INTERNSHIPS FOR THIS MAJOR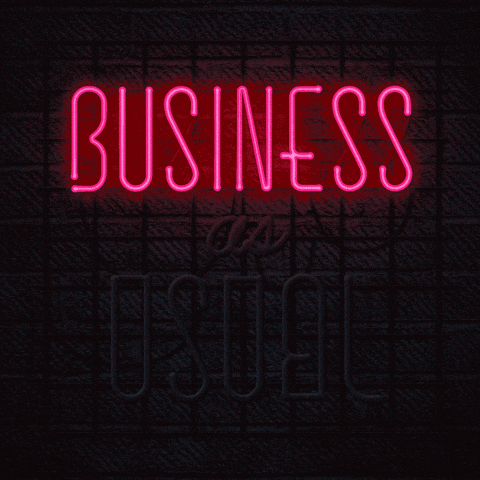 If you major in business or any business-related major and you didn't have at least two internships in undergrad, ask yourself: did I really even go to college? In the school of business, out of class experience means just as much as attending classes every week. When looking for the best internships in the corporate field you'll find listings such as sales, business management and finance/accounting internships.
Due to the pandemic, finding good paid opportunities has become a little harder for students due to the decrease in recruiting. However, that doesn't mean these jobs have completely shut off applications and recruitment but may just require a little information digging on your part. Regardless of this issue, job sites liked Linked-In and Glassdoor now indicate if they offer positions or if they are actively recruiting or not. This has made things slightly easier amidst the chaos of the pandemic.
In terms of specific internships, Fortune 500 companies offer a plethora of internship opportunities for almost every side of business that exists. Not sure what the term "Fortune 500" even means? Fortune 500 companies include a golden chain of companies ranging from Walmart and Apple to Google, Microsoft and CVS Health. Companies such as these even partner with universities for career fairs and events so students have better access at landing these very sought after positons.
CAREER OPPORTUNITIES
Social Media Manager
Want to put your endless scrolling through Instagram, TikTok and Facebook to use? Asa social media manager you'll have the responsibility of planning, managing and overseeing a company's social media approach. Social Media Managers  maintain a brand's image and bring awareness to a specific audience. A job listing like this offers living proof that us Gen-Zers and our tech-saavy skills may be taking over the world.
Financial Analyst
Financial analysts get tasked with tracking a company's financial performance over a course of time. They do so by monitoring and studying data and give a company's higher ups advice on what to do in regards to their finances. Without a financial analyst, a company won't be able to financially survive and may as well be stone dead.
Sales Manager
A sales manager basically does what the name suggests: manages the sales and acts as the head of the sales team. Think of the movie The Wolf of Wall Street or The Devil Wears Prada. Both companies have a sales department. In this department the sales team focuses mainly on increasing revenue by selling the products of their companies.
Accounting Assistant
I know what you're thinking: oh brother, what a boring job for a boring person. Actually, accounting assistants have really interesting roles and an even more essential job. These individuals work within the accounting department and perform various jobs that involve a company's budget, sales and checking to make sure all financial records correctly read. Think of them as the spleen of any company…absolutely important.
Actuary
Don't worry, I had no idea what an "actuary" even did at first either. An actuary uses their crazy math skills to predict the outcome of financial actions. So this basically means they assess the consequences of every action a company takes financially…and may as well be the psychics of the business world.
REVIEWS "Being an SBI major opened so many doors for me, it allowed me access to people and companies I never dreamed I'd be able to network with. The internships really helped me the most because I was able to work hands on in a field I was passionate about," FAMU alum Jada Stevens said.
"I am forever grateful for the school of business for teaching me how to be a competitive and professional individual. Nothing better than feeling prepared after leaving undergrad," University of Florida alum Raymond Coleman said.
"Wearing suits every Thursday and walking to Forum was actually enjoyable for me because I felt myself getting closer and closer to my dreams every day. My goal is to one day become and financial advisor with my own office," FAMU alum Jonathan Franklin said.