From Common Core to the Department of Education, a lot of things get thrown into the mix when discussing WTF is going on in U.S. schools. Understanding education involves taking into consideration how schools measure achievement, how money affects it and how politics play a role.
Read on for a complete unpacking of education in the U.S.
WTF IS COMMON CORE?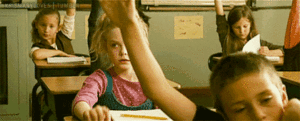 Common Core involves academic standards in both English Language Arts/Literacy and math. Learning outcomes in Common Core specifically outline what students should be able to do at the end of each grade. The English standards cover writing and reading in History/Social Studies, Science and Technical Subjects. This includes everything from standardizing the way research gets used in scientific papers to how well students can draw inferences from a text.
According to their site, Common Core State Standards were set in place due to a lack of standardization in many states for all K-12 students. However, not all of the U.S. is on board with Common Core: as of August 2015, only 42 states have adopted the Common Core ELA/literacy and math standards. Many people debate the effectiveness of Common Core due to its dependence on standardized tests at young ages. "When the two-week testing window comes in the Spring, I encourage the kids to do their best. I rarely spend time specifically preparing them for taking standardized tests… Common Core's effects aren't seen as much at the high school level," high school English teacher Andrew Nolan said. Many teachers and students feel that the standards do not account for students that are simply not great as taking tests and that need other ways to display their knowledge. "Standardized testing holds far too much emphasis on all of our lives (students, teachers, and admin), it is a 'one size fits most' mentality that is not accurate, nor is it student oriented. Student's would rather fill in 'C' for every bubble than risk the chance of genuinely failing and not reaching the school's goal in order to gain a minuscule amount of more funding," substitute teacher Dakota Valdez said.
While at the high school level, teachers can vary lessons more, at elementary schools, teachers must be wary that standards are addressed in their classes. "As I teach 1st grade, we aren't plagued with as many standardized tests. I do administer the STAR test 3 [times a] year but do not tailor my teaching around it. The Common Core standards are embedded in all the curriculum I use so it is seamless to me and the students," elementary school teacher Linda Valler said. Though ensuring that all students keep up with the standards can be daunting, the standards place a focus on skills involving using support and critical thinking. "When the [Common Core Standards] first came out, we were all nervous. But upon closer examination, realized we were already doing much of what it required," Valler said.
WTF IS UP WITH THE DEPARTMENT OF EDUCATION?
The Department of Education came into existence in 1980 to establish policies regarding funding, conduct research, focus on national education issues and ensure equal access to education, according to their mission statement. Though most assume that the Department of Education works alone in setting policies and initiatives, the process involves much more. According to their site, education programs first have to gain authorization from Congress through presidential legislation. Then, the Department of Education develops how the programs will operate. Then, the public comments on the plans, while Congress reviews plans and approves the budget allocations.
WHAT'S THE DEAL WITH EDUCATION FUNDING?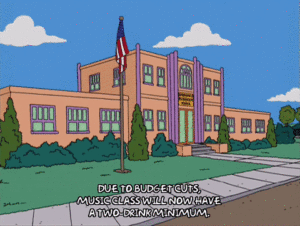 Funding for education comes from both the federal and state levels. While college students typically blame debt on FAFSA, the inner workings of funding for K-12 and postsecondary education merit a second look. Overall, the President's proposed budget request for education places a greater focus on improving students' education after high school. However, data shows a steady decrease in funding for secondary education. For 2020, the budget decreased by $7.1 billion (10 percent) from the 2019 fiscal year (October 2018 to September 2019) according to the Department of Education.
"I think the United States' budgetary priorities are largely shameful. More should be done at both the federal and state levels. To compete with other countries, we're going to need to invest a lot of money into our sites and particularly our technology," Nolan said. But, the budget also "provides $131.0 billion in new postsecondary grants, loans, and workstudy assistance to help an estimated 12 million students and their families pay for college." When it comes to deciding which programs get which federal funds, Congress has the most pull. The process involves three methods: a set formula, competition and financial need determination.
When it comes to different types of K-12 schools, public schools receive their funding from government money collected from local taxes and do not charge tuition fees. Private schools, on the other hand, charge students anywhere from $5,000 to $30,000 a year for tuition; their funding comes from private institutions and donations, with no help from the government. Meanwhile, charter schools function very similarly to public schools; funding comes from the district and the state based on student enrollment, according to the Center for Education Reform. "Our schools and educators don't just need more funding, they deserve more funding. We all need to have the basics in order to go above and beyond, and that includes classroom supplies, resources like college and career counselors, nurses, computer courses, health education, etc.," Valdez said. Additionally, K-12 funding also comes from individual states; states account for over 40 percent of total education funding in the U.S. Despite the U.S.'s improving economy, schools face more and more budget cuts every day.
In recent news, for next year, the federal budget for education proposed the cutting of 29 programs labeled "duplicative, ineffective, or more appropriately supported through State, local, or private funding sources." That is, some education programs would receive funding from district or state money, as private schools are, to allow for other programs to use federal money. Some programs cut impacting federal aid for college students include the Federal Supplemental Educational Opportunity Grant program, Public Service Loan Forgiveness and Subsidized Stafford loans. Additionally, budgets keep both education and residents in mind: according to the 2020 budget, "these proposals would decrease taxpayer costs by $6.7 billion."
CORE ISSUES
ELEMENTARY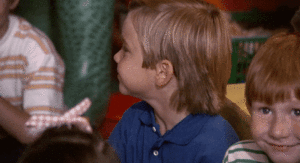 Within primary schools, problems persist in ensuring that all students receive everything they need for success. According to The Edvocate, funding stands in the way of increased security measures (a whole other can of worms regarding mental health and gun control), access to assistive technology for students with disabilities and overcrowded schools.
In elementary schools where students typically need much more support than at the secondary level, funding barricades schools' ability to hire paraprofessionals, coaches and other staff that help students struggling with academics. Aside from this, not having enough teachers or classrooms causes classes to have over 25 kids, which can become difficult to manage.
HIGH SCHOOL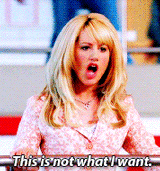 Students were told for decades that the only option for success was to pursue a degree. The reality is that other paths do exist and some high schools attempt at introducing them to students. At the secondary level, lack of exploration regarding liberal arts and heavy emphasis on STEM subjects also presents a problem when it comes to having teens get ready to take the next step in their educational and career paths. "There is definitely an emphasis on attaining a degree to ensure success. Schools, now so more than ever before, push college prep courses, fulfilling our state's 'A-G' college requirements, provide field trips to local colleges, universities and community colleges, and constantly have representatives from colleges and universities from all over the country come and talk to students about what their school has to offer them," Valdez said. For many students, if they do not get into a college, they are left with the burden of not knowing what to do other than getting a full-time job that may or may not sustain them.
Aside from this, very few high schools offer courses that teach students things that are necessary as an adult including driver's education and economics, among other ones. "Times have definitely changed when it comes to education. For example, one would be hard pressed to find a high school Home Economics class, which I think still hold benefits for students today," Valdez said. The few schools that do offer these courses only do so as electives and with so many requirements for graduations, very few students are inclined to take them.
Overall, for those students that do decide to apply to college, very few are equipped with counselors at their schools that emphasize the financial aspect of it. From FAFSA to scholarships to state programs for college funding, many students are not prepared in high school to take on large amounts of debt. "I have had several students who are applying for college entirely on their own with no other help, and they don't know where to begin. FAFSA is perhaps one of the most important and common processes that students, as well as parents, struggle with," Valdez said.
COLLEGE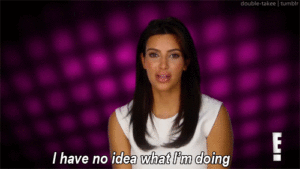 At the collegiate level, problems involve crippling student debt and unequal access. While the U.S. Department of Education pushes for equal access to education in K-12 schools, universities make it difficult for students that don't have large checkbooks or permanent resident status to continue their education. Aside from this, colleges have more freedom regarding requirements, curriculum, among so many other things typically controlled by the state or federal government at the K-12 level.
That in mind, colleges tend to give so much freedom in that graduates don't always come out prepared for the workforce. This tends to be a big problem for students that get liberal arts degrees. "There seems to be an inconsistency among all schools when it comes to preparing students for their lives after graduation and perhaps there should be a nation-wide incentive for a standard amount of 'post-college' workshops or events offered for students," University of Florida senior Brooke Faer said. Many post-secondary students face a lack of direction when it comes to finding stable careers.
"I still strongly believe and advise my students that a college education is the best path toward getting a desirable job, but it's so much more expensive and competitive than when I was in school," said Nolan. In recent political news, Secretary of Education Betsy DeVos remains in the spotlight about the main issues with federal aid for college students. While she pushes for the privatization of K-12 schools, DeVos also helps to push for-profit postsecondary institutions, making college much more expensive for students. That, paired with proposals for cutting grants and student debt forgiveness programs, worries many.