We've all been there–after a late night of hitting up local bars and clubs, and before heading back to the dorms–it suddenly hits that you're hungry. Forget the calories, forget the so-called "diet": you need late night grub, stat. From the east to west coasts, we've rounded up the top ten late night eats in all their greasy, cheesy, sugary and sweet glory.
10. Ithaca College: Insomnia Cookies
When it's late night in Ithaca, there's one sweet spot every Ithaca student checks out before heading back to the dorms: Insomnia Cookies. Not only do they deliver, they'll satisfy your cookie craving until 3am with treats like the chocolate chunk cookie, and the crowd favorite s'mores cookie.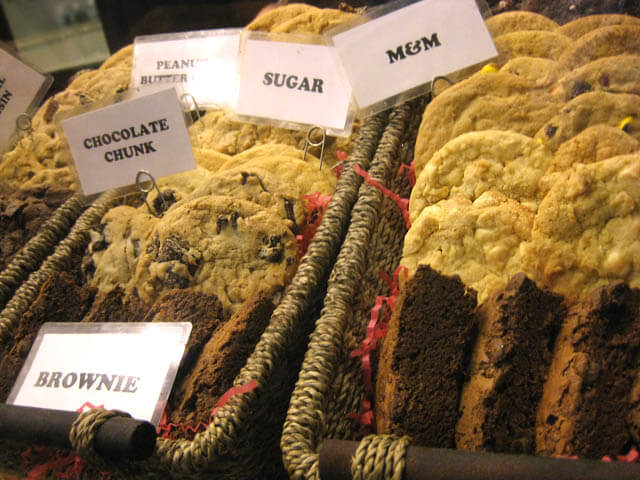 9. University of Georgia: Choo Choo Japanese Korean Express
Whether you're studying at the University of Georgia, or just visiting friends, Choo Choo is a student favorite in Athens. Serving up delicious hibachi, zucchini fries and spring rolls, to name a few, your growling stomach will shut right up after stopping here. Choo Choo is open until 3:45am, and delivers until 4am–not too shabby.
8. University of Massachusetts at Amherst: Wings over Amherst
Wings, ribs and waffle fries? Sounds like the perfect end to a night of beer drinking and hanging around Amherst to CM. Known for contributing to many students' dreaded "freshman fifteen," Wings over Amherst is practically a staple for UMASS students.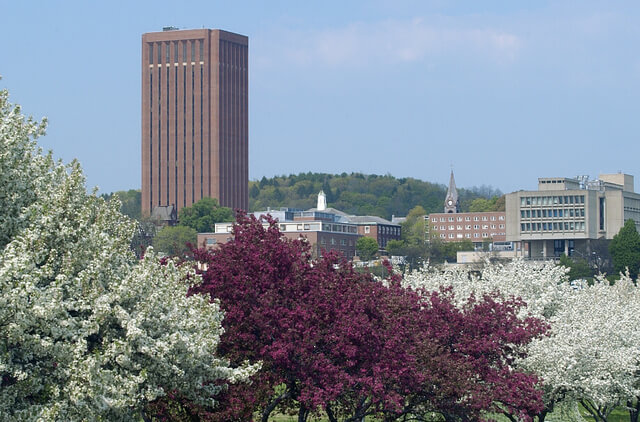 7. University of Wisconsin at Madison: Burrito Drive
A short distance from campus, and offering up students mouthwatering quesadillas and burritos until 3am is Burrito Drive, a tasty end to your night that won't break the bank. Burrito Drive is known for delicious grub like the steak-and-eggs burrito, and the surf-and-turf torta.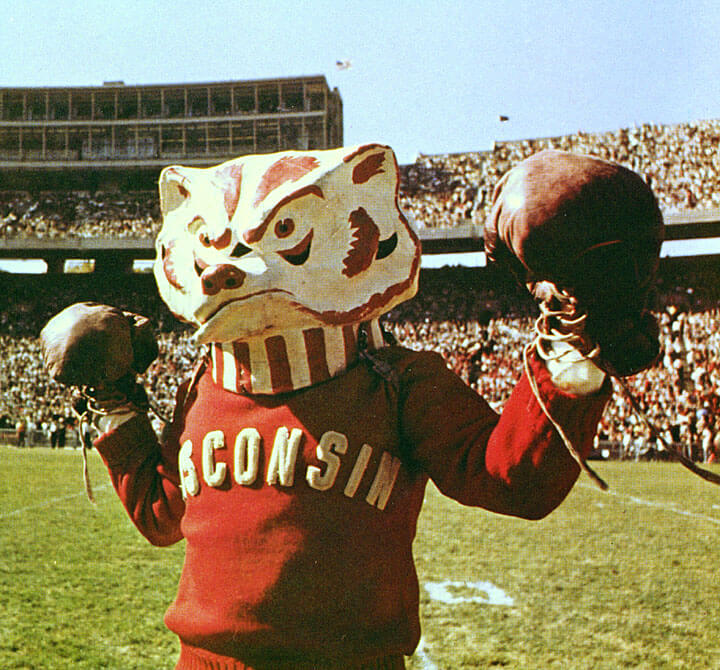 6. Ohio State: Buckeye Donuts
Sugary, delectable desserts that practically melt in your mouth are the staple of Buckeye Donuts. Jordan Leventhal, a student at Ursuline College, shared this with CM, "Even though I don't go to OSU as a student, I'm there often to visit friends. Even as just a visitor, I've quickly come to love Buckeye Donuts, day or night. It's a can't miss stop for me whenever I'm in Columbus." From glazed to strawberry cake donuts, apple fritters to THE Buckeye (PB and chocolate), Buckeye has something for everyone 24 hours a day, seven days a week.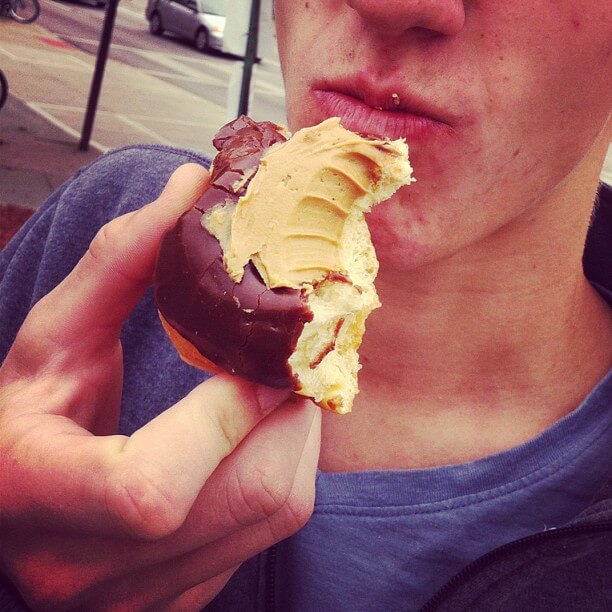 5. Colorado State: D.P. Dough
Leading off the top five is D.P. Dough, a Colorado State favorite open until the wee hours of the night over the weekend (3am Thursday-Saturday), AND during the week (until 2am). Only a short walk from campus, they serve up delicious, filling calzones. Megan Schwartz, a student at Colorado State, says, "I love that DP Dough is inexpensive, tastes great, and is open late. It's definitely the place to go if you've got a late night snack attack. We order delivery all the time when we get home from the bars." And if you're a picky eater, no worries– there are over twenty options to choose from. "The calzones are massive," Schwartz continued, "and there are a ton of different kinds to order. My favourite calzone is the BBQ Chicken Zone, and my roommate always gets the Safety Zone."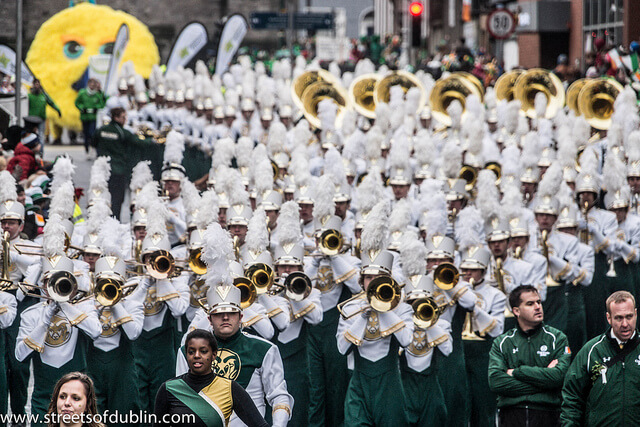 4. NYU: Crif Dogs
New York is known as the city that never sleeps, so where do NYU students go in the AM when that pang of hunger hits? Crif Dogs. Kristen Fisher, NYU Summer Publishing Institute, says, "Crif Dogs is one of the best places for a late night eat in Manhattan (especially if you're tired of pizza). My favorite has to be the Jon Jon Deragon: a hot dog with scallions, everything bagel seeds and cream cheese (plus bacon and hot sauce since I listened to the cashier's suggestion!). Overall, an affordable place to end your night out." Other local favorites include the original Crif Dog and the "Spicy Redneck."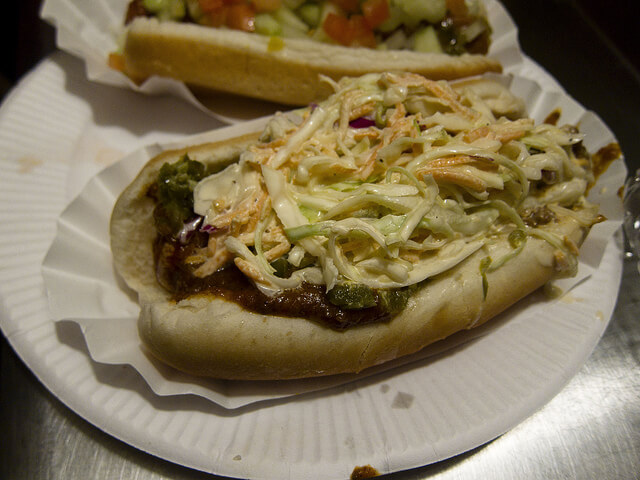 3. Tulane University: The Dough Bowl
When you're in New Orleans, there are so many different bars and restaurants to check out, but Tulane University students know where to go for mouth-watering cheap eats after midnight. Behold, the Dough Bowl. With specialty slices to sandwiches like the buffalo chicken and the cali chicken club, you won't leave hungry (especially not after munching on their super cheese fries). If you don't feel like leaving the dorms, no sweat– they also deliver.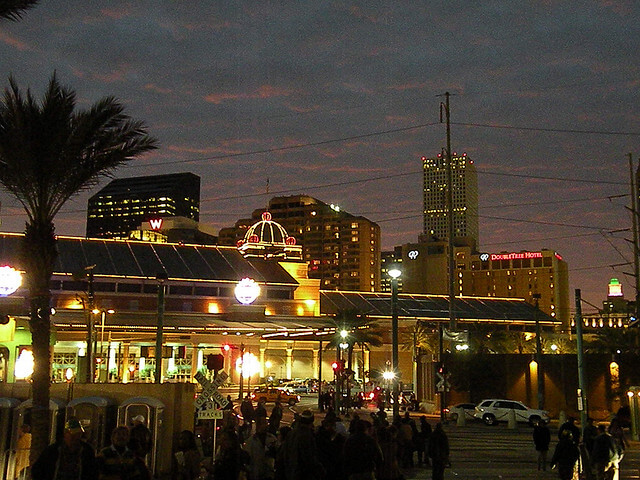 2. University of California at Berkeley: Top Dog
Top Dog is the place to go to fill up on finger-licking food. Their specialty dogs are anything but ordinary, and they're chock-full of flavor. Crowd pleasers are the calabrese dog, the lemon chicken dog and the smoked chicken apple dog.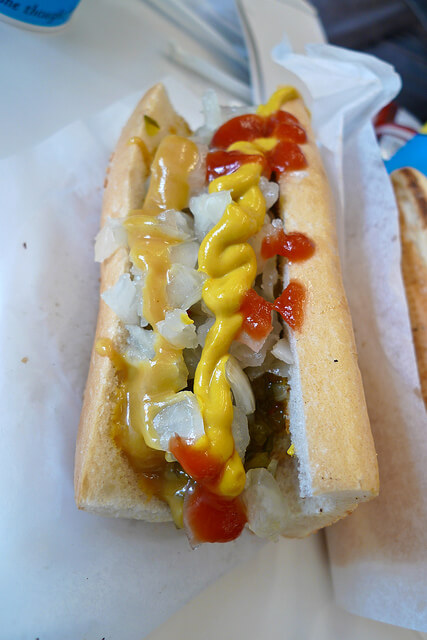 1. Indiana University: Dagwood's; Baked of Bloomington
Drum roll please… rounding up the list with not one, but two spots is Hoosierville and its late-night classics Dagwood's Deli and Baked of Bloomington. Indiana University students are known for pouring into both joints for late night eats; Dagwood's if you're looking for sandwiches and greasy foods, or Baked if you're looking for desserts and sweets (or, what the hell, go from one to the other). Dagwood's serves students hearty, scrumptious subs and specialities like the Dagwood Supreme, whereas Baked will fulfill your late night sweet tooth cravings with cookie flavors ranging from sugar to oatmeal, chocolate to gluten free.