The biggest challenge every George Washington University student faces: deciding where to take family members or friends to eat when they visit. GW doesn't have an actual dining hall anymore, so this is the time to show off the cool D.C. restaurants you've been spending your dining cash on instead. Plus, how else will you convince your visitors that you've got your college life together.
Check out these 10 Colonial food hotspots with the best food around GW.
2. Roti Mediterranean Grill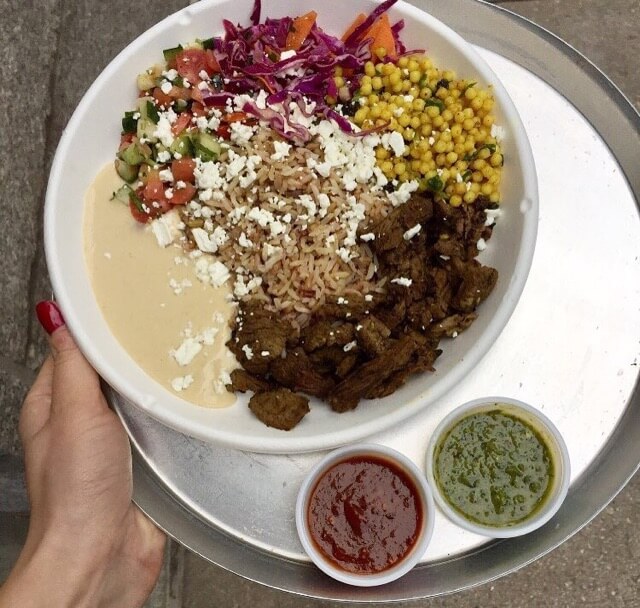 This Mediterranean Chipotle right by the Foggy Bottom Metro Station works as a great option for those who want quick, under $10 meals packed with flavor. "I love Roti because I can eat a delicious salad without feeling guilty," GW sophomore Ashley Chacette Atilano said. "I like their chicken kabob salad and add on different veggies like tomato and cucumber." Its beef and lamb are also certified halal, so Muslim students don't have to get vegetarian salads, bowls or wraps.