Bank account full and wanderlust satisfied: Sound too good to be true? Think again, and think Thailand. Go from bar hopping to island hopping. From Internet surfing to scuba diving. From taking notes to taking a dip in the stunningly turquoise ocean. All you have to do is enter our Thailand Trip sweepstakes.
We've teamed up with Lonely Planet, StudentUniverse and Topdeck to give away up to $3,000 in travel to Thailand for you and your BFF.
Thank you for participating. This giveaway has ended. Congratulations to Julie Drake from The University of Arizona on winning our Thailand Getaway!
The trip includes flights, two seats on the Topdeck "Thai Islands Ko-Conut Hopper" or "Thai Islands Samui Sunsets" trip and Lonely Planet Thailand guide books. The prize must be redeemed by December 21, 2017 for travel until March 31, 2018.
The sweepstakes winner will receive $1,200 toward flights from StudentUniverse, a travel booking site offering exclusive discounts on flights, hotels and tours just for students. StudentUniverse negotiates with 88+ airlines, hotels and tour providers to get exclusive pricing for students and youth. Where else can you save on travel just by being a student?
Once you make it to Thailand, Topdeck hooks you up with seven days of adventure on either their Samui Sunsets trip or the Ko-Conut Hopper trip valued at $1,000 per person. That includes six nights of hotels and most meals. For over 40 years, Topdeck has created unforgettable trips for adventurers worldwide. They're all about making one-of-a-kind memories and building lasting bonds with travel buddies.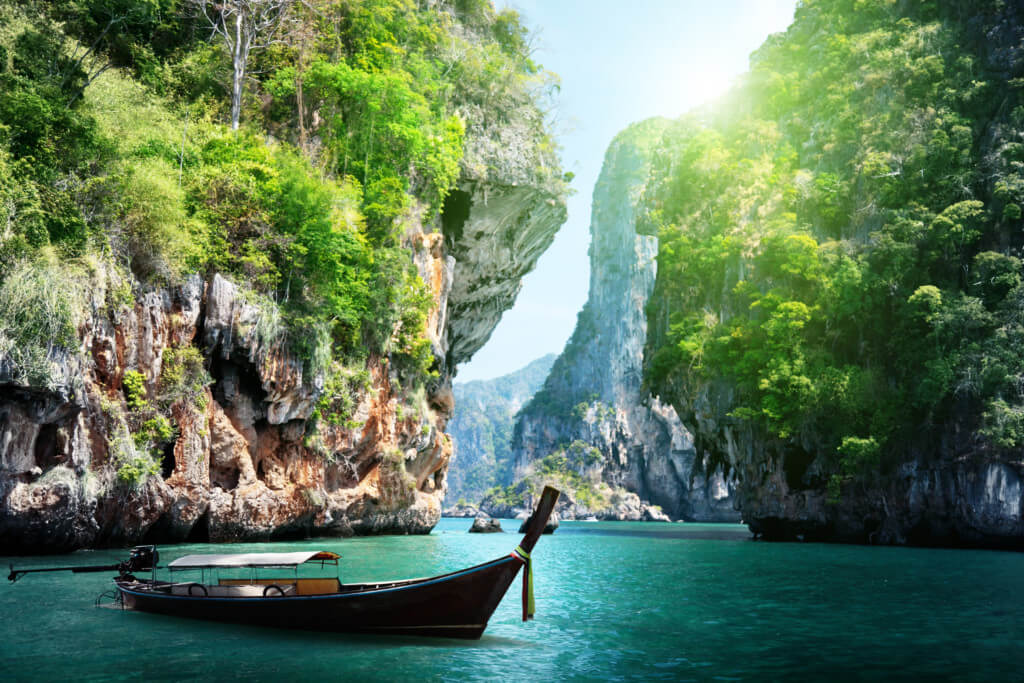 Now what do you do with all this time in this breathtaking country? Cue Lonely Planet, bringing you incredible guidebooks for an insider's view of Thailand's islands and beaches. Lonely Planet is the largest travel guidebook publisher in the world. And if you forget your book in the hotel room, you can check out their website for Thailand musts and download the mobile app to keep you up-to-speed with your Thailand trip.
You only have one responsibility: Choosing between Topdeck's Samui Sunsets trip and the Ko-Conut Hopper trip.
Topdeck's Samui Sunset trip will make you delete every sunset Instagram and Snapchat you've ever taken on your university's quad. Nothing compares to the Thai sky at the end of a long day of beach chillin' and ocean explorin'.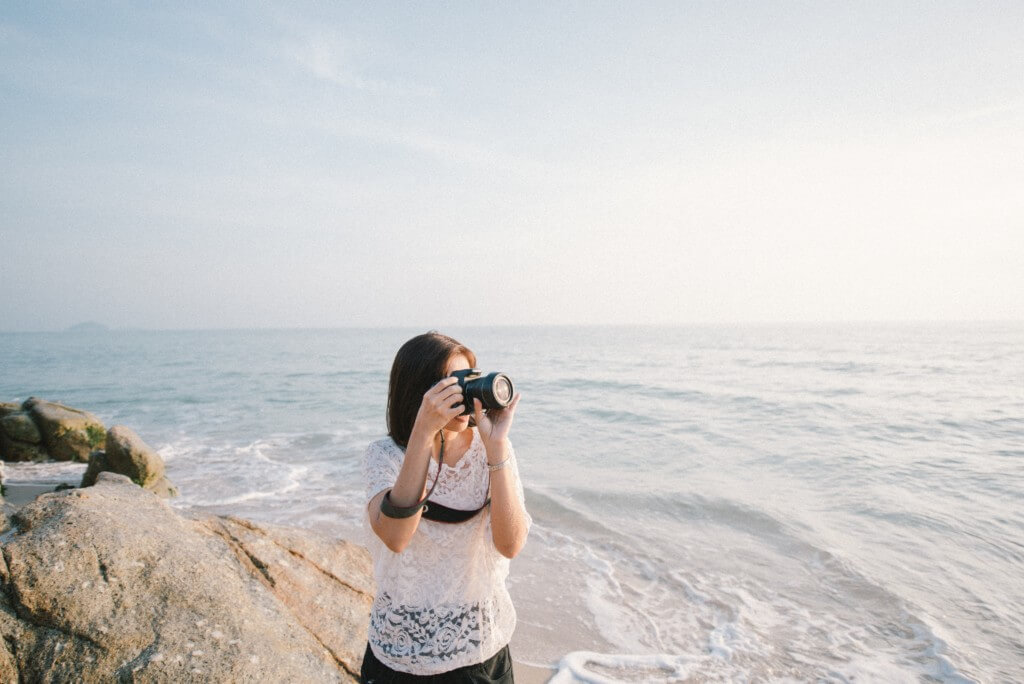 On day one on Koh Samui, you'll enjoy cocktails by the pool and a welcome dinner with your Thailand travel companions. Your first taste of real Thai cuisine will blow your campus' Pad Thai spot out of the water. Then prepare yourself for a full-day snorkel tour of Angthong Marine Park on day two. Soak in your new mantra of relaxation as you enjoy lunch on the boat.
Day three you'll head to Koh Pha Ngan after one more swim around the coral. You won't miss your fish friends from your snorkel trip though, with the eccentric wildlife (beach monkeys!), music and nightlife Kho Pha Ngan has to offer. You may have heard of the island's famous Full Moon Parties, monthly ragers on the night of the full moon.
The next day lets you explore the island as you wish, or you can plant your body in the sand with a fresh coconut in hand—no judgment here. You'll have another busy day to rest for on day five, where you'll travel to Koh Tao, the Mount Everest of diving destinations.
Day six lets you climb, swim, lounge and hike, whatever makes you want to get out of your hammock and go. You won't run out of famous sights, from the Buddha Rock, a sacred rock formation with plenty of wisdom to impart, to Shark Bay, a favorite hangout spot for blacktip reef sharks and enormous green turtles.
Thailand travel rewards all of its adventurers with an irreplaceable sunset at Ao Plaay Laem at the end of the day no matter what you choose. Nighttime means a final dinner to say goodbye, and day seven will end your Thailand trip back on Koh Samui,
Sound hard to pass up? Only Topdeck's Ko-Conut Hopper could rival that trip.
You may think you'd never have the time or funds to explore the cities of Thailand's west coast. But, just say, "Phuket…why not?"
Phuket, Thailand, that is—home of galleries, tourist shops, coffee shops and whatever other local finds can make it onto your social media feeds. History buffs, check out Old Phuket Town for some architecture that'll make you feel like you stepped into a time machine. X-games lovers, check out Hat Patong beach for its crazy watersports during the day. Party machines, feast your eyes on Soi Bangla's clubs and pubs. Day one and two involve all these sights, plus white sand beaches, optional island day trips and coral reefs for ocean fanatics.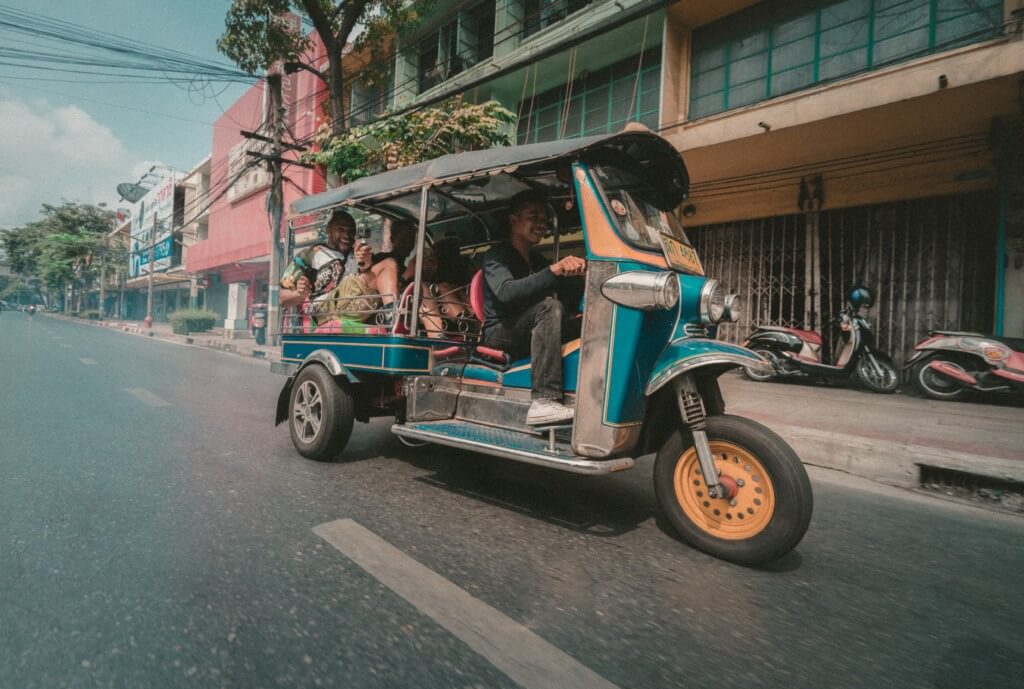 Days three and four bring you to Krabi. Kayaking, rock caves, hidden lagoons and beautiful limestone cliffs means you'll never find yourself crabby despite the city's name. Soak in the sun while being surrounded by stunning views.
Ko Phi Phi, famous from the movie The Beach, has some of most beautiful islands, which you'll get to visit on day five. With no cars on the island, you'll go on gorgeous walking adventures. All the better for you to stop and smell the local cuisine, breathtaking landscapes and ocean air. On day six you'll say goodbye at dinner, so hold back the tears for a great last sunset snap before day seven takes you back to Phuket.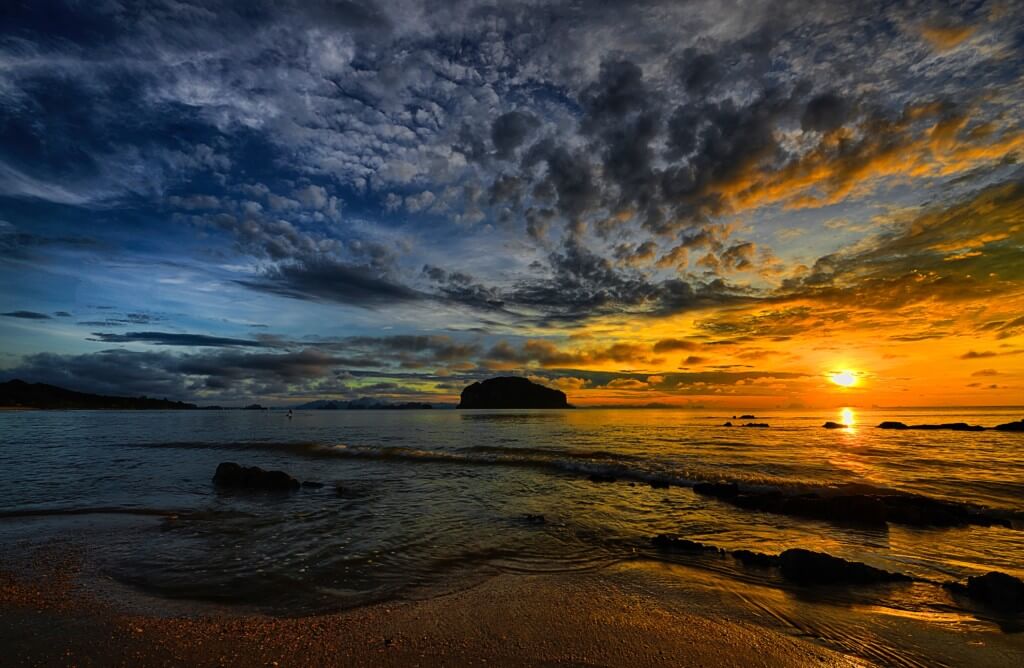 Deciding between these two Thailand trips will be harder than that weed-out class you couldn't skip, but your wanderlust can't wait. Sign up for the sweepstakes now. Enter to win here!