Ah, water parks, a staple of childhood summers for many across the country. Who doesn't love a relaxing turn around the lazy river or getting into a little raft with some friends to be shipped down a bendy slide? You could just be into relaxing poolside and appreciating some of the best people-watching these water worlds have to offer. With Covid-19 mostly behind us, celebrate with some waves, sun and thrills! Waiting in line may prove the price you pay for the experience, but it's totally worth it.  
Read on for 10 of the best water parks across the country. 
10. Cedar Point Shores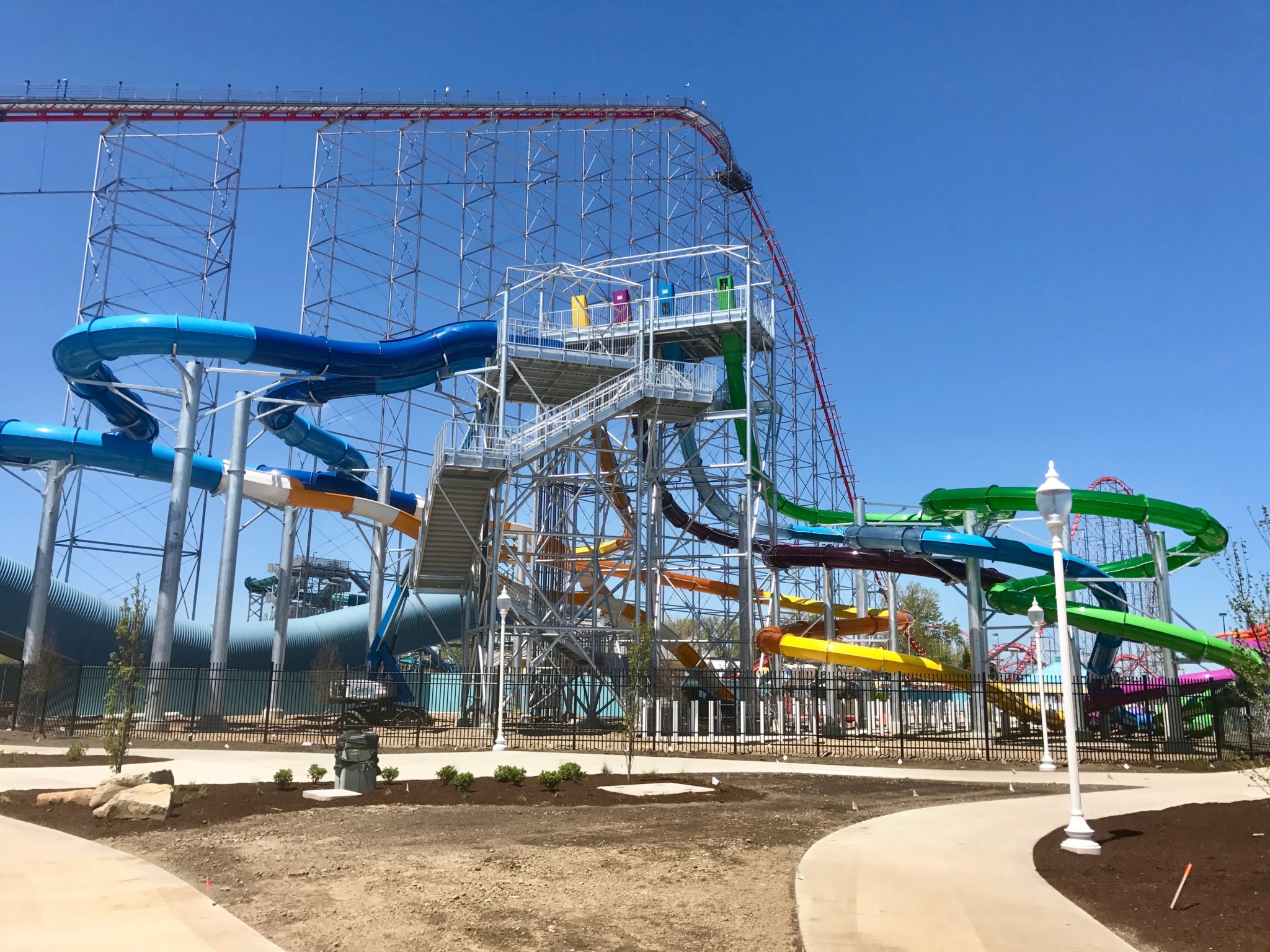 Perched on the shores of Lake Eerie, Cedar Point sits on a peer, crowded with roller coasters and water rides of all shapes and sizes. While the roller coasters take center stage, the water rides deserve recognition as well. Waterslides remain a prominent feature of the park, even take advantage of this park's proximity to one of the great lakes. Cedar Point rents out jet skis, kayaks and paddle boards for those looking for something different. On top of that, they offer beach access from their park.  
"I've gone to Cedar Point a few times, and it's always worth coming back," Ball State University junior Harrison Clifton said. "With games, prizes and rides ranging from kid's rides to water rides to huge roller coasters, there are things to do for everyone."  
Let the summer vibes finally soak in as you go from lying on a beach to kayaking to going down an awesome waterslide next to some of the best rollercoasters in America without having to leave the park.  
9. Holiday World & Splashin' Safari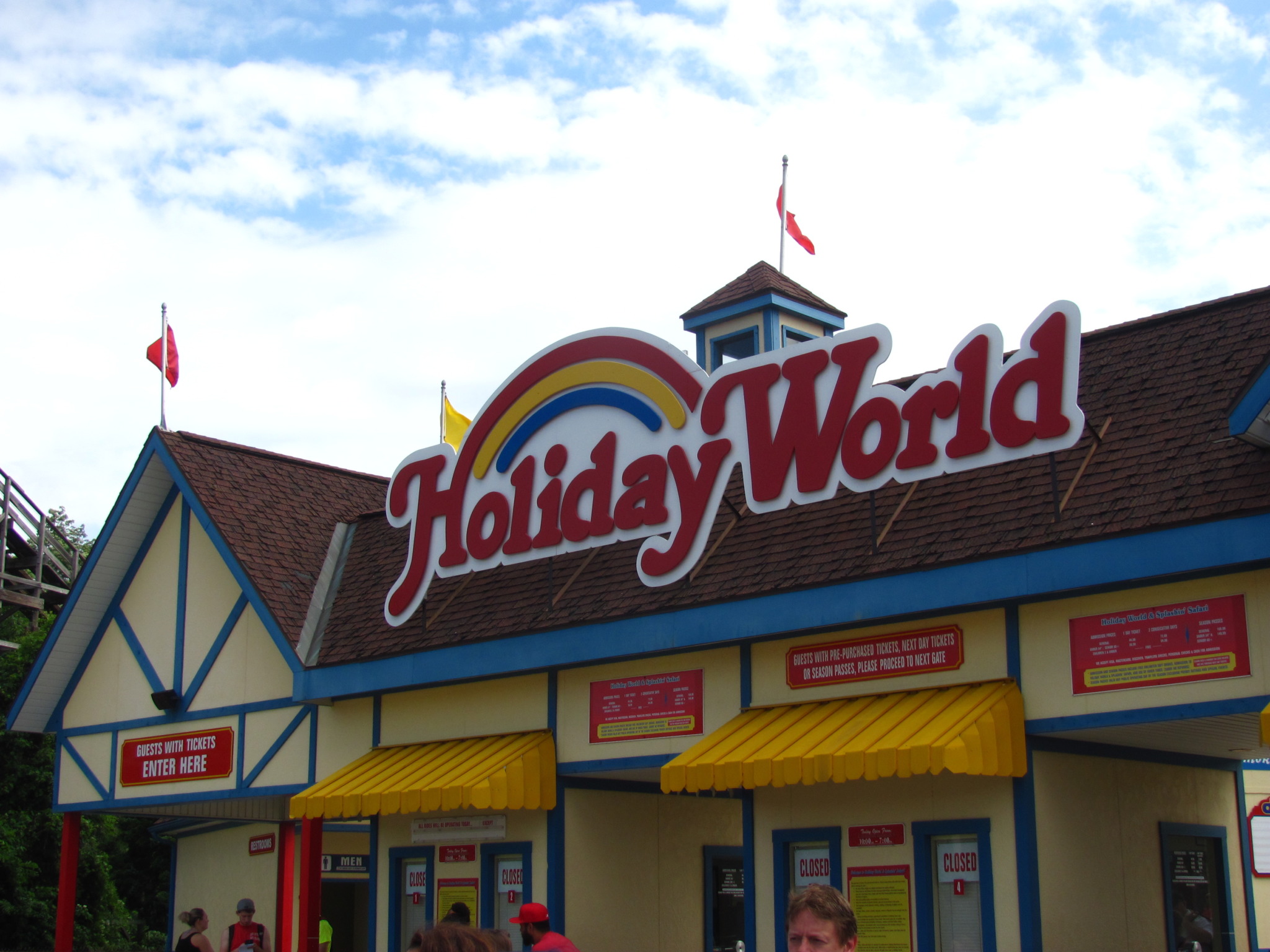 Growing up in southern Indiana, Holiday World was the go-to theme and water park for summer fun. Nestled in the jolly town of Santa Claus, Indiana, the theme park splits itself into sections focused on different holidays—such as Halloween and Thanksgiving. The water park takes a bit of a different turn and avoids the holiday gimmick for a safari one; although it's only made clear through the names of the water coasters. 
"Holiday World's water park is the place to go on a hot summer day," Ivy Tech- New Albany student Kimberly Mitchell said. "Some of the best rides to get soaked on is the mammoth and the new water coaster, Cheetah Chaser!"  
You'll find whatever you're in the mood for from sliding down a fast-paced water ride complete with half pipes and toilet bowl swirls to taking a turn down the lazy river, all complete with free soft drinks and free sunscreen.  
8. Noah's Ark Water Park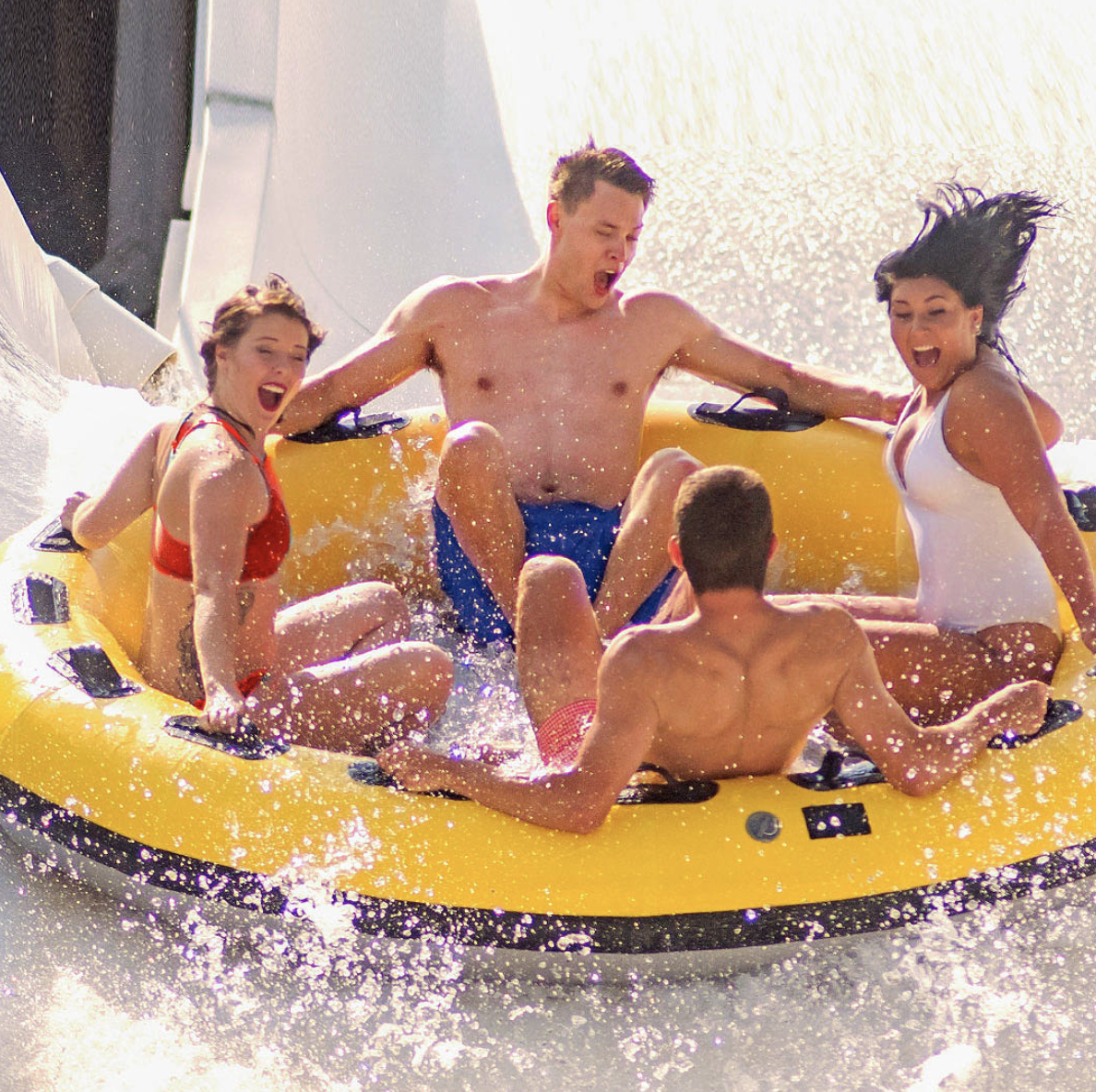 Found in the Wisconsin Dells surrounded by plenty of other water parks, Noah's Ark Water Park opens its newest waterslide, Raja, this July. Raja's six-story height employs racing tubes and riders can see speeds up to 32 miles per hour. That's crazy fast for a tube! This waterslide will twist and turn, mimicking its snake shape, before finishing with a 37-foot plunge. If this new slide doesn't sound appealing, stick with some of their older features, including a place to practice your surfing. Even if all else fails and this just isn't the place for you, there's no telling which park you could end up next.  
 "Wisconsin Dells is called the water park capitol of the world for good reason," Illinois Community College student Lauren Toniny said. "It seems like you can't go a block without seeing a water park, and the most popular hotel—The Wilderness—has multiple."  
Check out a nearby indoor waterpark to cool off from the sun. Get every amenity you can out of one of the hotel-water park combinations. A whole buffet of water park experiences awaits you here.  
7. Dollywood's Splash Country Water Adventure Park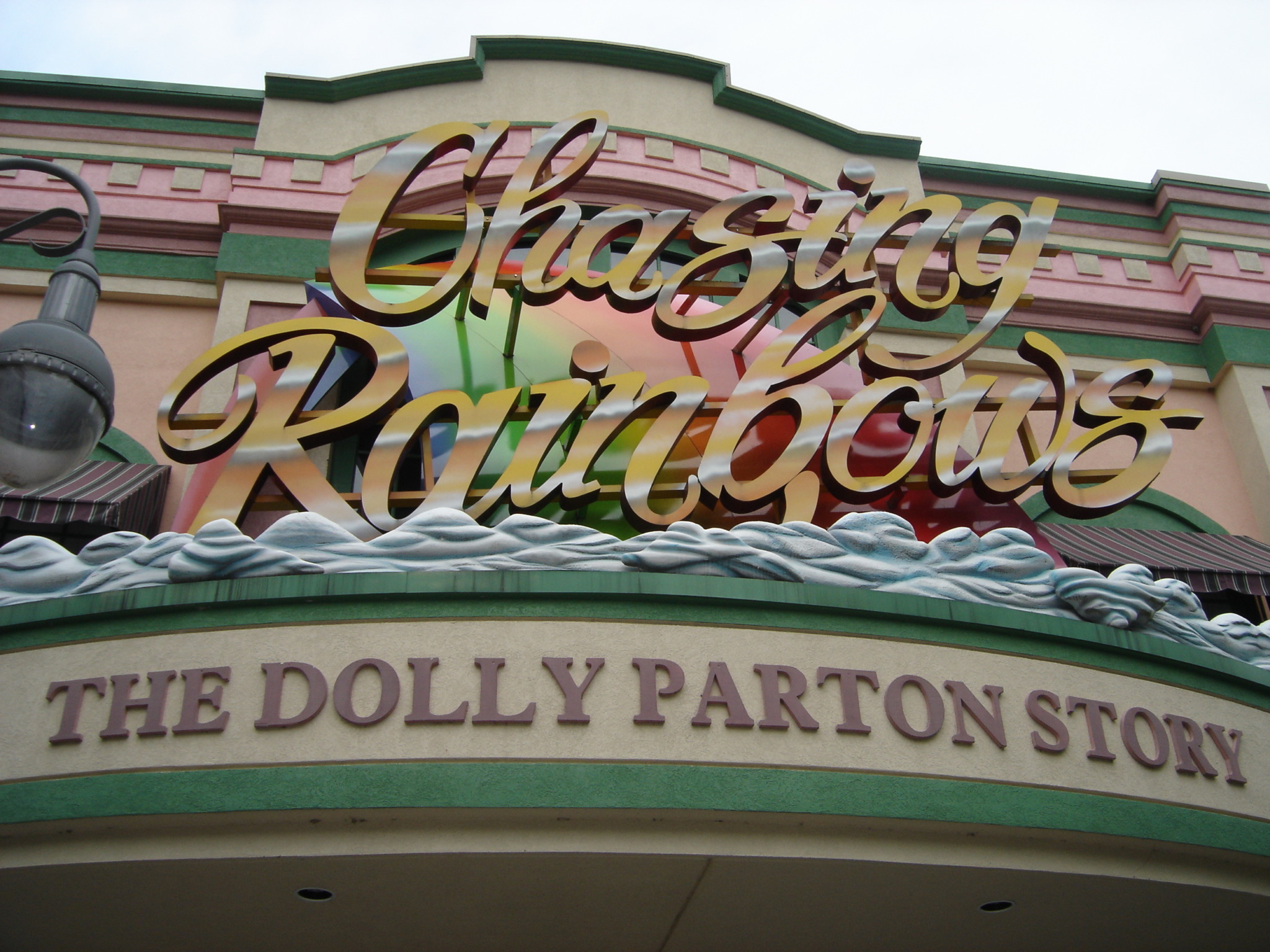 The Smokie Mountains hold more adventures than their national park. At Dollywood's Splash Country Water Adventure Park, enjoy the mountains while lounging at the pool or barreling down a slide. Their slides mix in with the trees and the natural world. Slip down a 70-foot-tall slide with a friend at Fire Tower Falls.  
Dollywood also supports its own theme park, resorts and cabins, meaning after all your fun at the park, you can spend the rest of the day relaxing. Pigeon Forge in general won't disappoint in terms of any kitschy summer fun you could wish for. Still, lounging pool side till the mood strikes to go racing down the mountain on some water slides sounds like a worthwhile Pigeon Forge experience.  
6. Water World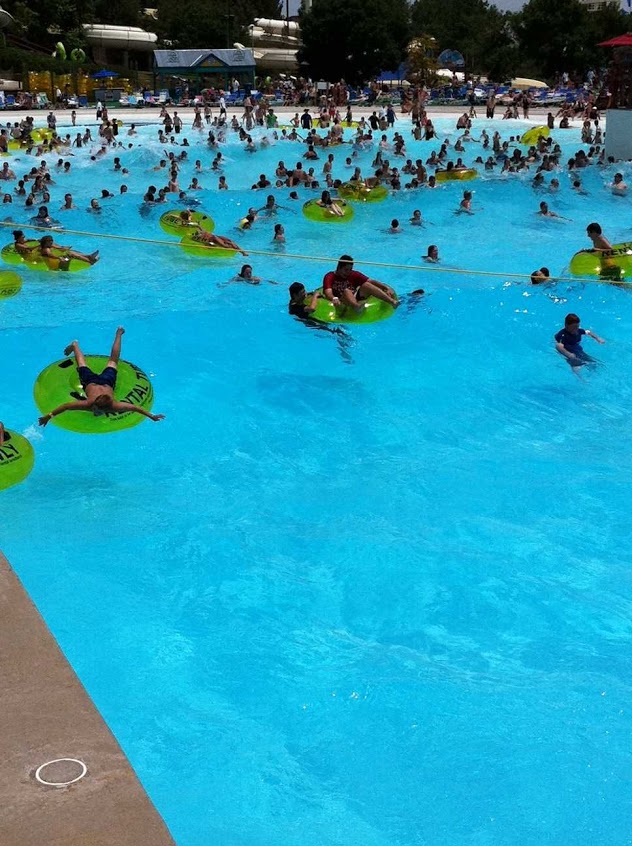 Land locked Colorado probably isn't what you think of when you think of a water world. If anything, water world brings to mind the strange 1995 movie of the same title or a far-off island in the middle of the Pacific Ocean, but this Water World may change your mind. "Voyage to the Center of the Earth" and stroll past animatronic dinosaurs and jungle plants all while in partial darkness. Cool off at "Glacier Run" surrounded by ice, snow and penguins. Reserve a cabana and enjoy a poolside life in the shade. Whatever you do, make sure to enjoy the fine waters of Water World before—if the movie proves to predict the future—the polar ice caps melt and we're all forced to live in a water world.  
5. Disney's Typhoon Lagoon.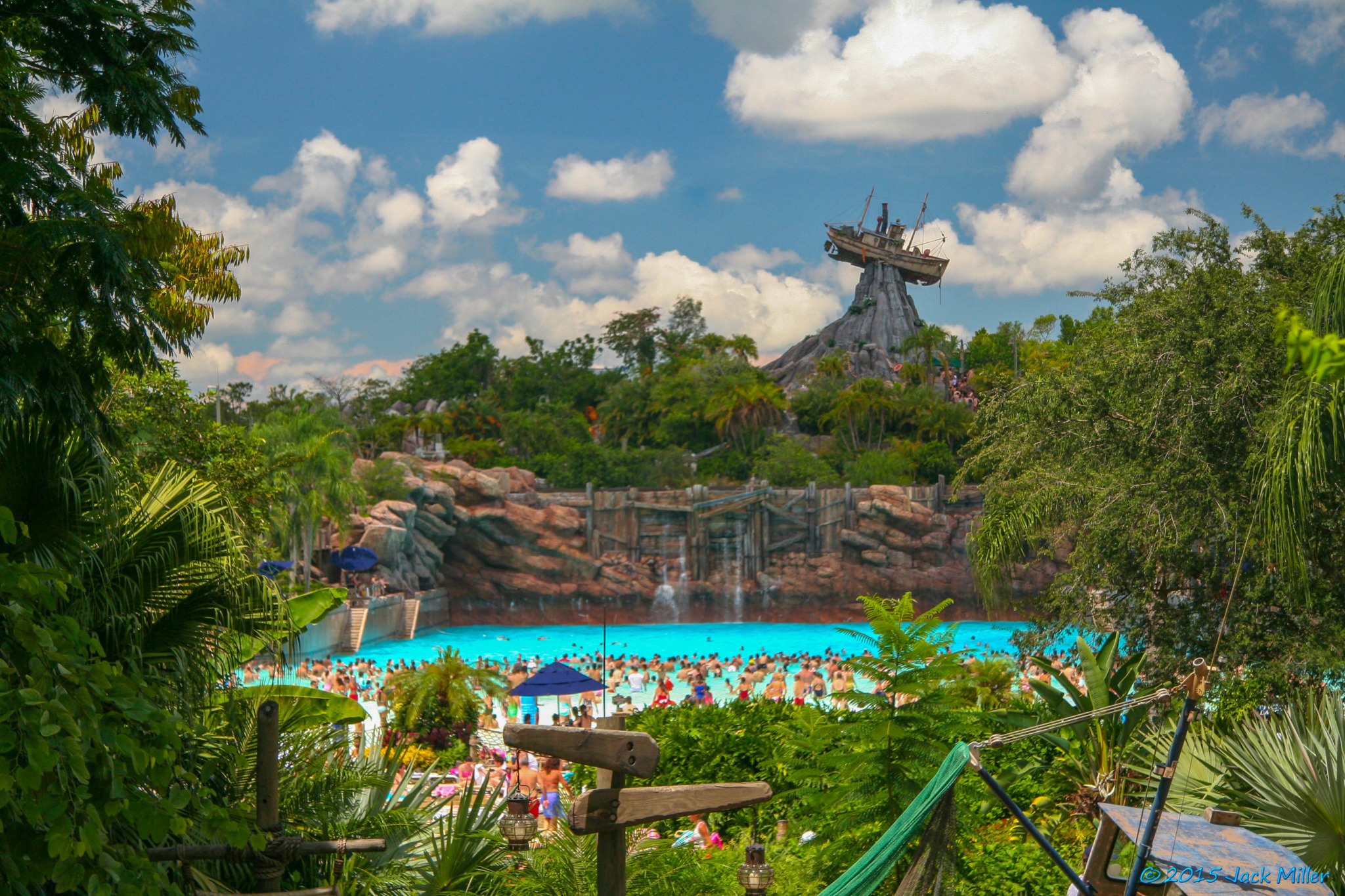 Disney World is known as the happiest place on earth with Magic Kingdom, Epcot and Animal Kingdom, but Typhoon Lagoon isn't exactly its most well-known feature. Palm trees speckle the land and replicas of shipwrecks drive home the tropical theme—if being in Florida didn't already sell you enough on that one. Crash into the typhoon with Typhon Lagoon's surf pool. If surfing's put you in a California beach type mood, check out "Humanga Kowabunga." Bake in that tropical feeling throughout the park, whether you want to feel like you're in Florida, California or Hawaii.  
4.Wet 'n' Wild—Hawaii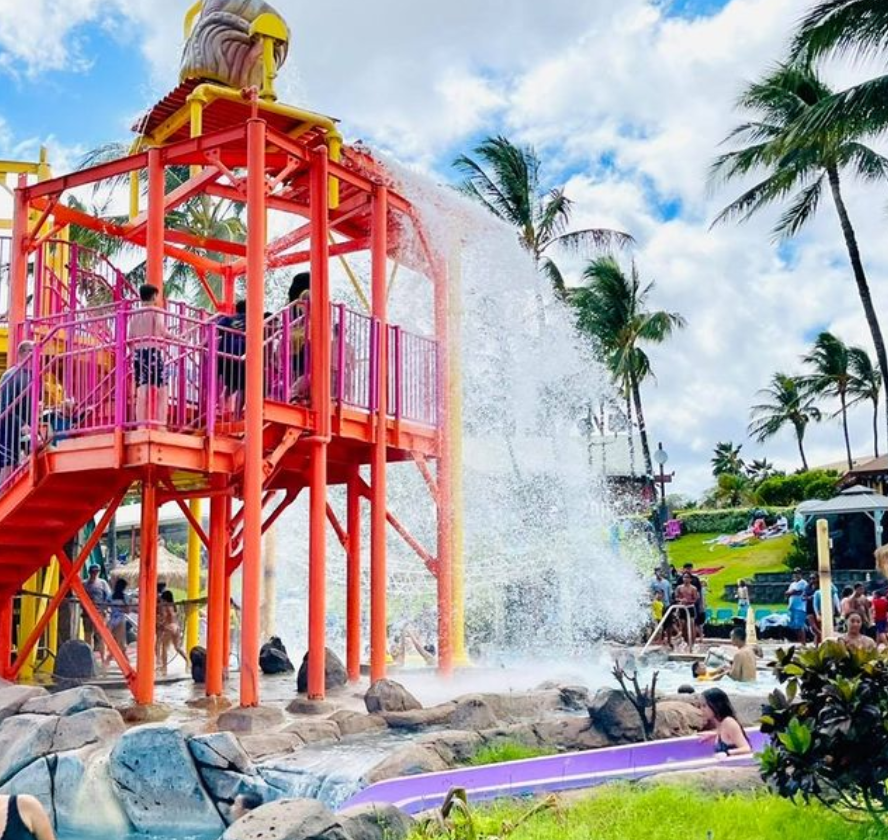 Wet 'n' Wild says all it needs to say in its name. Go wild down the "Tornado" or go down the wet/dry combination, Shaka, that takes you down a sheer frictionless drop on either side. Bring white water rafting to you at the "O-Hana Highway" and swirl down the "Waimea Whirl." Bask in the warm sun of Hawaii and cool off in the pools of Wet 'n' Wild. Even in a place surrounded by ocean and tons of water sports, you still need waterparks for that extra sense of thrill without having to worry about serious injury.  
3. Raging Waters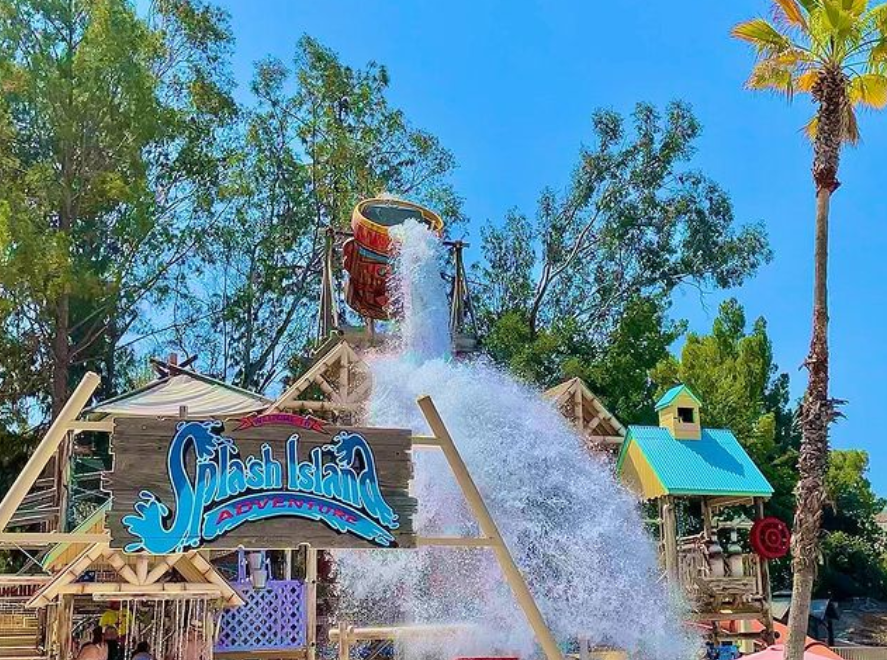 The bigger the better, right? Take a trip to the largest water park in SoCal, Raging Waters. Its large persona extends to the million-gallon wave pool and a half million-gallon lazy river. Check out of the "Dragon's Den" to meet a water breathing dragon instead of a fire breathing one while swirling around a bowl. Test yourself on Raging Waters' obstacle course where you can walk across lily pads and maybe get yourself into shape to go on "America Ninja Warrior" one day. Bring out some of that pent up pandemic rage from being locked inside for over a year, and release it safely into the extreme waters of this park.  
2. Universal's Volcano Bay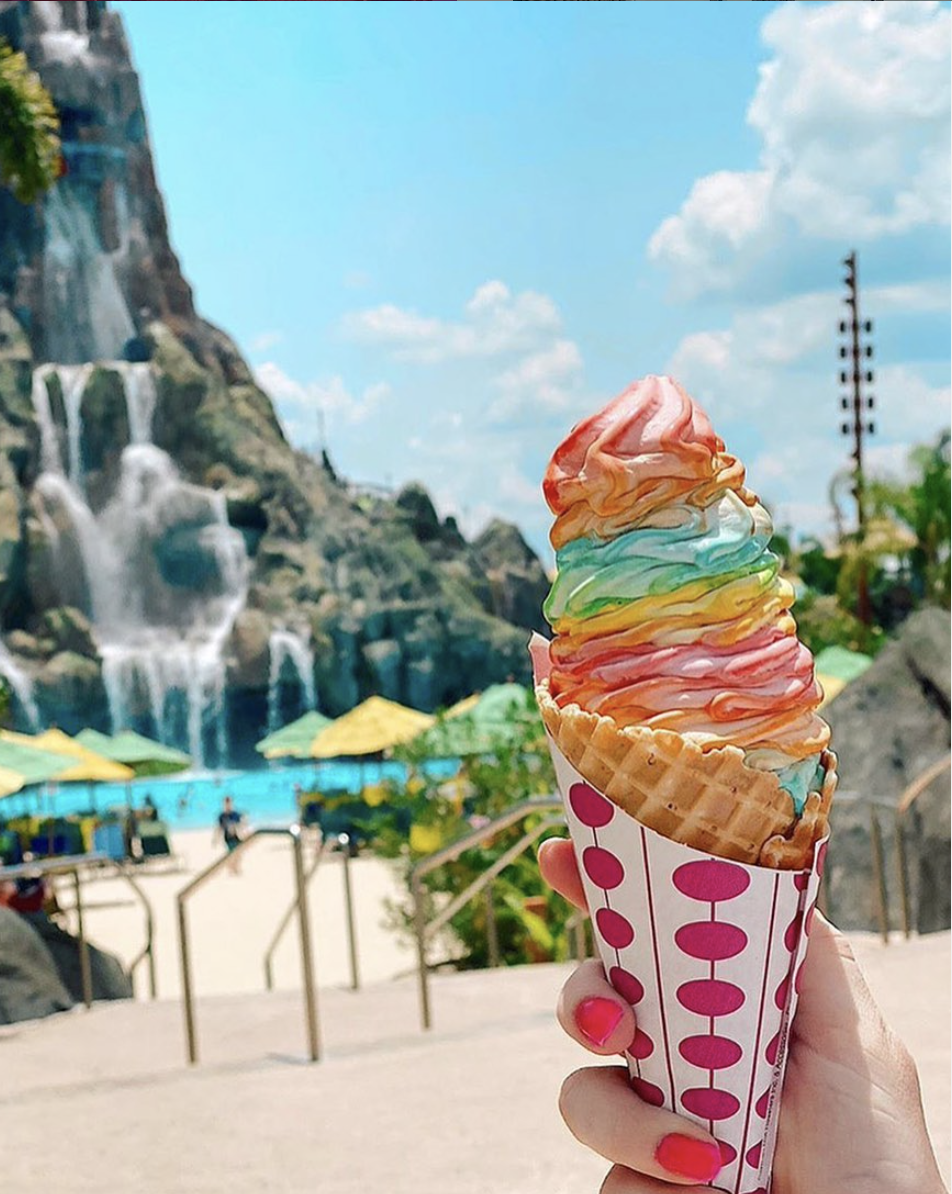 With a towering replica volcano, dripping water down its side, Universal's Volcano Bay certainly is the most impressive looking park on this list. Around the volcano sits an impressive pool featuring a faux beach, perfect for all the swimming and relaxing you want to do. The Krakatoa Aqua Coaster zig zags throughout a barrage of other slides while going in and out of the volcano. While we may never be able to party down the side of an actual volcano with slides and tons of water, Volcano Bay will leave you with a truly unique waterpark experience.  
1. Aquatica—Orlando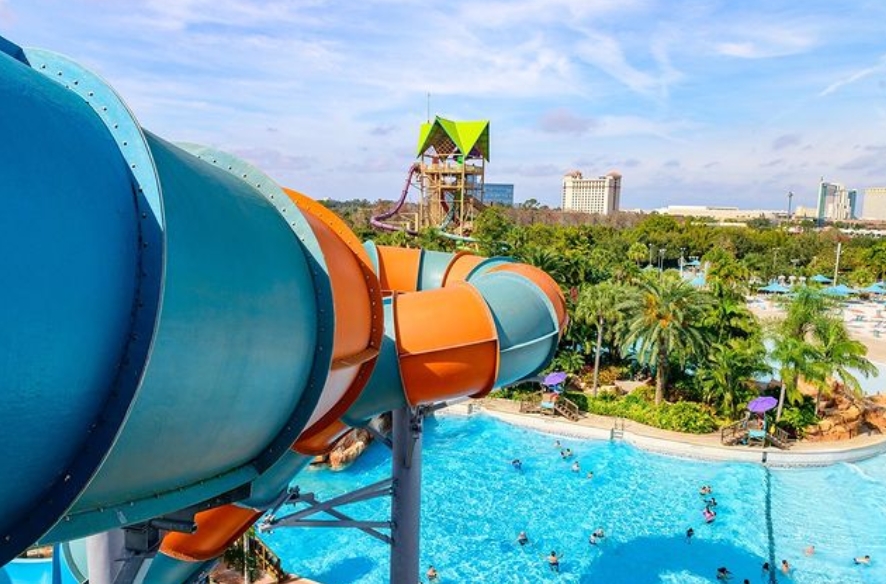 Yet another water park in Orlando, Aquatica comes in at the top of the list because of its diversity of slides and actions. Probably the most unique slide on this list comes from Aquatica, the see-through underwater slide that goes past dolphins and aptly named "The Dolphin Plunge." If you've ever thought that the lazy river was fun, just too childish; Aquatica offers a not so lazy river called "Roa's Rapids" where you can go with or without a life jacket down the rapid-filled river. Perhaps you want to find yourself in the center of a tube and dropped into a classic waterslide at break-neck speeds. "Ihu's Breakaway Falls" definitely hits all those requirements.