Rain or shine, pandemic or not: Gainesville calls for action-packed, fun-filled adventures all year round. There are a ton of fun activities to partake in during the pandemic, and the best part? These ideas all keep your health, safety and happiness in mind!
So get pumped, grab that mask and continue reading to discover the top 10 COVID safe activities to do here in Gainesville.
1. Get Your Heart Pumping for Outdoor Workouts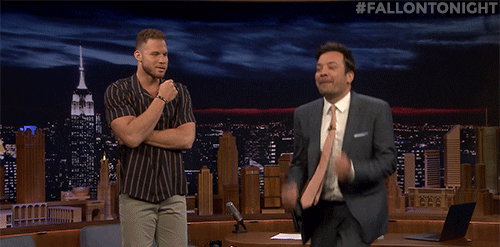 What better way to boost your mood than carrying out an energizing workout? Here in Gainesville, there seems to exist a ton of ways to get your body moving. Whether that includes running stadiums, taking a stroll with friends or engaging in abdominal exercises outside, it's always a good time to get your adrenaline rushing.
Being outside also feels like a great way to stay cautious of the virus, hang out with other people AND get fit doing so! Besides, staying socially distanced definitely feels easy when you're doing a workout outdoors. So don't forget to fill up your Hydro Flask before you go out and get ready to give it your all.
2. Pick Up Luke's Bagels with Friends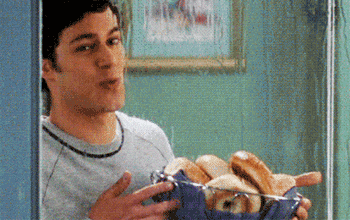 Newly acclaimed and guaranteed to make your mouth water, Luke's Bagels provides a fan-favorite bagel shop that never fails to make its customers smile. However, don't assume Luke's is like any bagel shop around here. The establishment commits itself to preparing the most unique and creative bagels that match the season. Ranging from orange-and-blue Game Day bagels to purple-and-green Mardi Gras bagels with confetti cream cheese, Luke's Bagels makes sure to keep its menu interesting. Everyone loves rainbow Sunday, and each week you can always find me dragging my friends at the crack of dawn to secure these bagels.
"Luke's has the coolest bagels," junior Juliana Rodriguez said. "My friends and I go every rainbow Sunday."
Pro tip: get there early and consider topping off your delicious bagel with a sweet cold brew from Wyatts. The best part about getting Luke's Bagels might be the store's close proximity to Depot Park, where it's always fun to grab your bagels and find a spot to relax with friends. The park also provides socially distant circles so visitors can spend time with their buddies while staying cautious of the virus.
3. Kayak at Lake Wauberg
Nothing screams "fun outdoors" quite like Lake Wauberg. This lake gives students the perfect place to chill out and destress from all that chemistry homework that has been keeping you up through the brink hours of morning. Keep in mind that Lake Wauberg strictly enforces CDC guidelines, and it places limits on group sizes. Moreover, the staff ensures all equipment gets cleaned prior to guest usage.
"It's nice to be outside and renting kayaks is upper fun and free for UF students," junior Kaitlyn O'Byrne said. "Plus, the staff there sanitizes everything, and it is easy to social distance."
Renting kayaks, paddle boards and sailboats creates the best recipe for a ton of adventure, and this area provides the best place to bond with your besties. So grab your towels, go-to snacks and close friends to prepare for the most relaxing, yet action-packed day.
4. Plan Brunch with Friends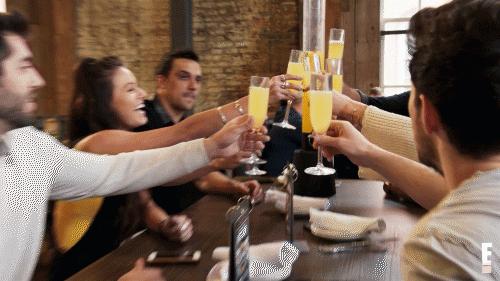 Bottomless mimosas, avocado toast and good friends– what could be better? It feels like the happiest meal of the day. So, thankfully in Gainesville, you can find many brunch establishments that provide outdoor seating (perfect for following CDC guidelines). Many establishments place limits on how many people can be seated at once, and parties are widely dispersed to ensure safety.
Original American Kitchen, also known as OAK, embodies a classic place for University of Florida students and Gainesville residents. Here, Sundays are best when spent with best friends and breakfast tacos, so make sure to get in line right when the restaurant opens. Other amazing restaurants in Gainesville offering outdoor seating include Afternoon and Biscuit Café. Make sure to pack hand sanitizer with you to clean your palms before and after you eat. So, dress up in your favorite Sunday morning attire with your closest friends and drink all the mimosas your heart desires.
5. Watch the Sunset at Paynes Prairie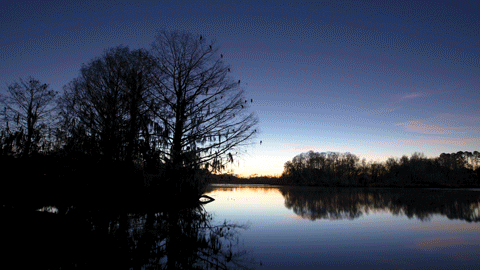 Any UF student and Gainesville local resident knows that Paynes Prairie encapsulates the beauty of mother nature. Arguably the most iconic place to take sunset pictures, the overlook harbors around 300 species of birds, and you're almost guaranteed to spot an alligator during each visit. The Prairie feels like the most fitting place to frequent during a pandemic, given the wide space and open air. Guests park on the side of the road, and they either stay in their vehicle or walk out to see those sights that take one's breath away.
If going with friends, you should definitely bring masks to ensure everyone stays cautious and safe! After watching this magical spectacle, your favorite color seems sure to become sunset orange because nothing compares to the beautiful scenery that comprises Paynes. It feels like the perfect place for a first date, and it's even a really fun place to spend time with close friends. Bring cozy blankets, a disposable camera and some hot chocolate as you watch the sun sink beyond the horizon.
6. Study at Plaza of the Americas with Friends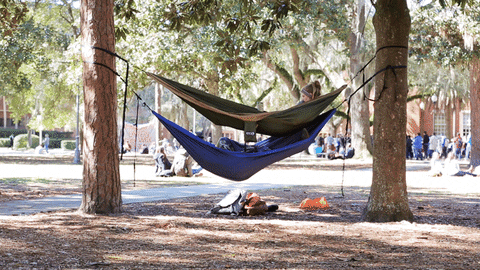 UF students are dedicated to keeping their grades high as much as they love spending time with friends. Visiting the Plaza equals the perfect way to put the two together. Grinding for those seemingly impossible finals always feels better spent with your buddies.
"Whether it's outside studying at Dunkin' Donuts or Plaza, it's nice to get out of my apartment and get some fresh air," sophomore Haley Bellack said. "The weather definitely helps too!"
Being outdoors, in the open seems like the best hangout place during a pandemic. Going with a few friends or your roommates guarantees a fun (and safe) time! So lay out a blanket at Plaza for a relaxing, socially distant study-hangout. Bonus points if you bring coffee and yummy snacks!
7. Scope Out Downtown Gainesville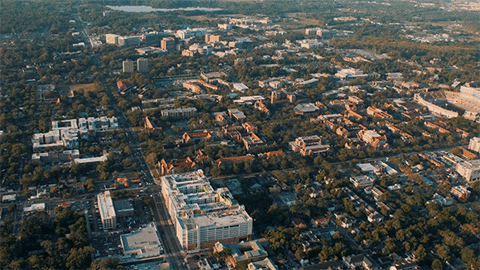 In Downtown Gainesville, you can discover a multitude of well-reclaimed restaurants, coffee shops and other fun activities to take part in. Grab a bite at V-Pizza, Boca Fiesta or Dragonfly– these fan-favorite, instant pick-me-ups are sure to make any day spent with friends and family more enjoyable. Plus, you'll find outdoor seating at many of these restaurants. Regardless, walking around can equally be a memorable experience.
Fun fact: Downtown Gainesville also has a really cool record store where you can purchase records for as cheap as $3! It's called Hear Again Records, and the store follows strict CDC guidelines by only allowing several people inside the vicinity at a time. Also, visitors are required to wear disposable gloves to maintain safety among its customers and employees. Of course, top off your time downtown with Hyppo ice pops that are refreshing, rejuvenating and perfectly sweet.
8. Paint with Friends at Depot Park
Bringing some paint and a few canvases to Depot Park surprisingly has fabricated some of my favorite moments throughout the pandemic. A great way to spend time with friends and discover your creative side– what beats that? Personally, I recommend coming ready with Pinterest pulled up to explore different ideas for your canvases. Being outdoors drastically reduces the spread of germs, so painting with friends socially distanced seems like the perfect plan for spicing up your pandemic festivities. Moreover, painting in the park takes one's immersion in nature to the next level, so make sure to add this to your Gainesville bucket list.
9. Experience the Butterfly Rainforest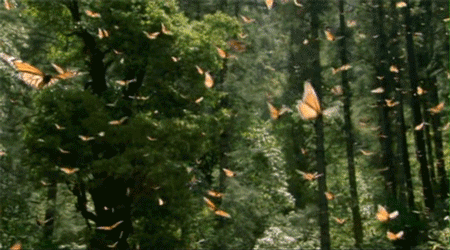 Butterflies cheer up anyone's mood, so make sure you stop by the Butterfly Rainforest at the Florida Museum of Natural History to experience the beauty of butterflies and even other animals like turtles and fish. Better yet: the museum requires all guests to wear face coverings, and it ensures limited occupancy in certain areas.
The outdoor establishment places extra hand sanitizers around the building. Best of all, you'll take great Instagram pictures, enjoy laughter with your friends and experience a wonderful place to be immersed in nature. Your time at the Butterfly Rainforest will never fail to be relaxing, and who knows? You may make some new little friends along the way!
10. Go Tubing at Ginnie Springs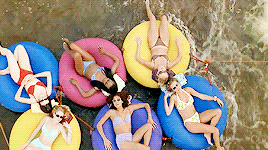 Potentially the highlight of living in Gainesville, Ginnie Springs provides the perfect getaway for anyone looking to enjoy a break from physics exams and busy schedules. Known to be one of Florida's most beautiful natural resources, Ginnie Springs embodies a place to go tubing, camping and diving. Packing sanitizing wipes in a small, waterproof fanny pack is one of my favorite tips for staying safe at Ginnie Springs.
The fanny pack feels easy to strap on and wiping down the equipment before getting on helps limit the spread of COVID-19. So put on your favorite bathing suit, listen to some Harry Styles music and get ready to explore. Embarking on the adventures of the springs seems like a fan-favorite for all visitors, but beware, you are guaranteed to get a striking tan line from your time on the river.