Surrealism may just get you thinking more about Salvador Dali and his ultra-realistic depictions of impossibilities, but the art world doesn't hold a monopoly on surrealist expressions. TV holds its own share of surrealism as well, trading in bizarre paintings for bizarre scenes and set pieces. The unconscious mind leaks into these seemingly average places, turning them into a house of mirrors where absurd moments occur as if it were nothing more than asking to pass the salt. This juxtaposition creates the central unease and mindboggling feelings that make up the surreal genre. Surreal shows may not always be the easiest to spot or even find while channel surfing, but when you find a good one,you won't turn away.     
Read on for  five of the best surreal shows out there.   
5. 
Mr. Robot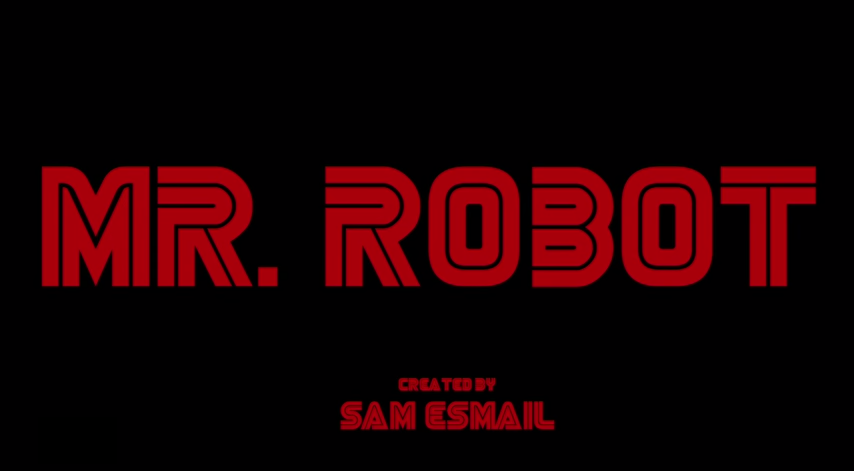 What better way to create on-screen paranoia than the surreal? Mr. Robot primarily features elements of psychological thriller, focusing on a group of  hacktivists, specifically the Fight Club inspired main character of Elliot Anderson played by Rami Malek. The title character, Mr. Robot, leads the hacker group known as 'fsociety' on a quest to delete all debt records from the largest finical corporation in the world. The editing and visual elements of the show stand out as experimental and unique with scenes being moved around within or even between episodes. Other uncommon methods also get encouraged by the creator of the show Sam Esmail, earning the show numerus nominations and awards for their efforts. The fourth and final season really drives home the surreal, giving an unforgettable ending.      
4. 
WandaVision 

Originally, I believed that WandaVision would be a waste of time. Marvel makes great content, but how much time can we really devote to the cinematic universe that begs us to watch their several movies and now TV shows each year, especially after the Infinity Cycle ended? Then I watched WandaVision. The show places two of the most powerful superheroes to ever grace to the screen inside sitcoms slipping across the decades.  
"It's so much fun to figure out which sitcoms they're borrowing from while watching," Massachusetts Institute of Technology senior Zoe Shiell said. "It's like a puzzle. While I understood the references for the newer shows better, it was interesting to look up the older shows after the episode."  
A great juxtaposition between these fantastical superheroes and television representation of the average American family forms just within the concept. Weird and wonderful moments allow for a delightful yet manageable viewing experience. WandaVision doesn't just play for spectacle though. It gives a thoughtful account of Wanda and her grief, making Wanda go from a somewhat blank superhero in the MCU to a fully realized character. The ending takes the wind out of the surreal sails to force it into a more Marvel-approved sky beam ending. Whatever you do wind up thinking about the ending, it doesn't take away from the surprising and great surreal episodes from earlier on.  
3. 
Man Seeking Woman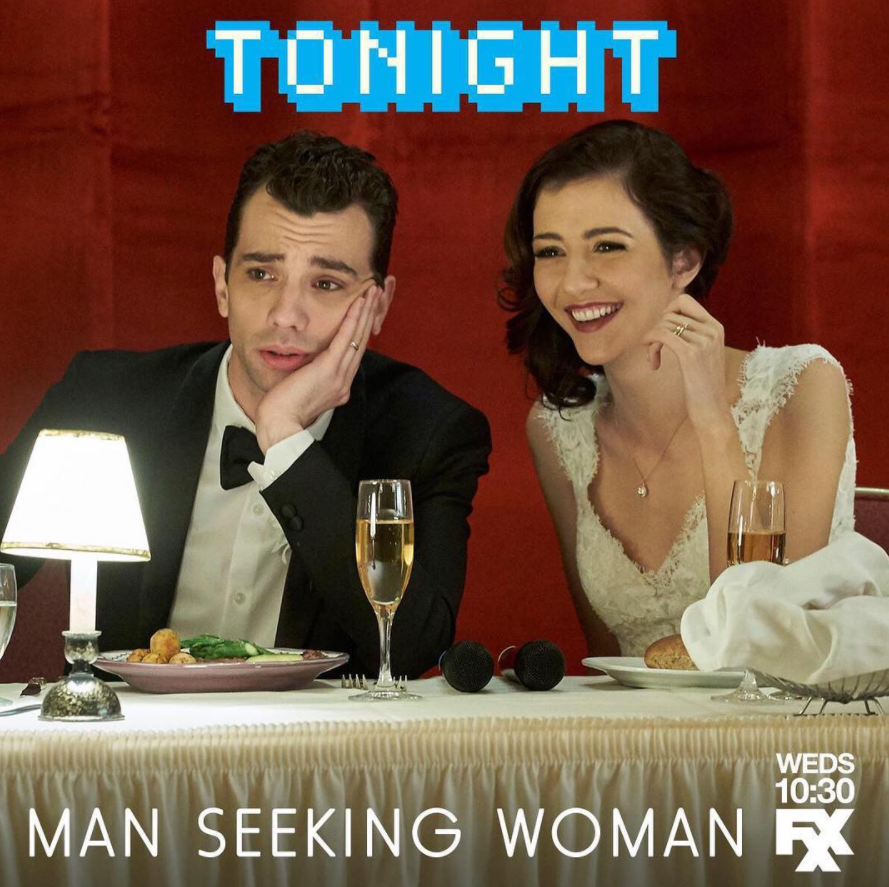 From the name alone, Man Seeking Woman can't be a normal show. The Last Girlfriend on Earth, a book of short stories by Simon Rich, the show's creator, serves as the show's inspiration. The series follows Josh as he struggles through dating and relationships. While that last sentence gives the show a normal feeling, what happens on screen wouldn't get that same normal consideration. Josh lives through absurd scenarios episodically. One scenario includes being put a prison bus by his friend, played by the ever-surreal Eric Andre, in order to tour the suburban nightmare life, he and all men in a serious relationship will eventually succumb to. At one point, he even goes on a date with a literal troll.  Man Seeking Woman takes place over three seasons, just 10 episodes each, making for an easy series to binge watch and always come back to.    
2. 
The Eric Andre Show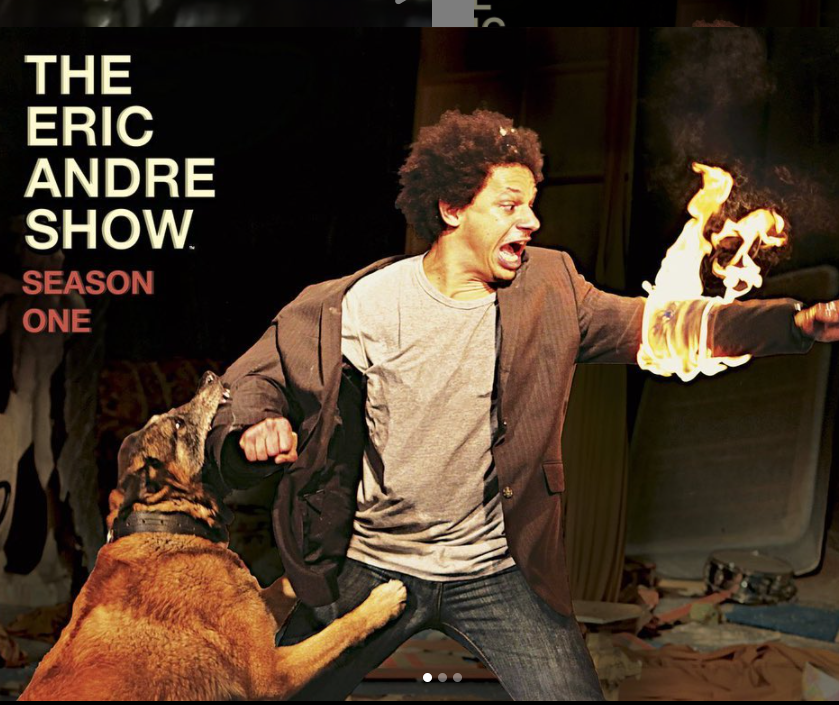 A prank show disguised as a late-night talk show, many of The Eric Andre Show's segments fill YouTube and sparked the creation of so many memes. While surreal may not be the best word to describe a show that commonly displaces and makes use of unscripted moments or real reaction, the constant questioning and conflict between the genuine and the planned add to the surrealism. The editing certainly helps a lot, taking liberties to add sound effects, music, early 2000s prank show graphics and a whole host of other ridiculous stuff over the raw footage.  
"Eric Andre pushes the bounds of comedy," Massachusetts Institute of Technology sophomore Gustavo Ramirez said. "I'm always surprised by how they don't break and start laughing during every skit." 
 If you don't know what any of that means, check out video clips like "I am the octopus" and "Ranch Revolution." Eric Andre's humor acts as just the right level of absurd paired with a beautiful commitment to character. While you may question your own sanity while watching, you definitely will question the sanity of Eric Andre, Hannibal Burress and all the minds behind this brilliant show.    
1. 
Twin Peaks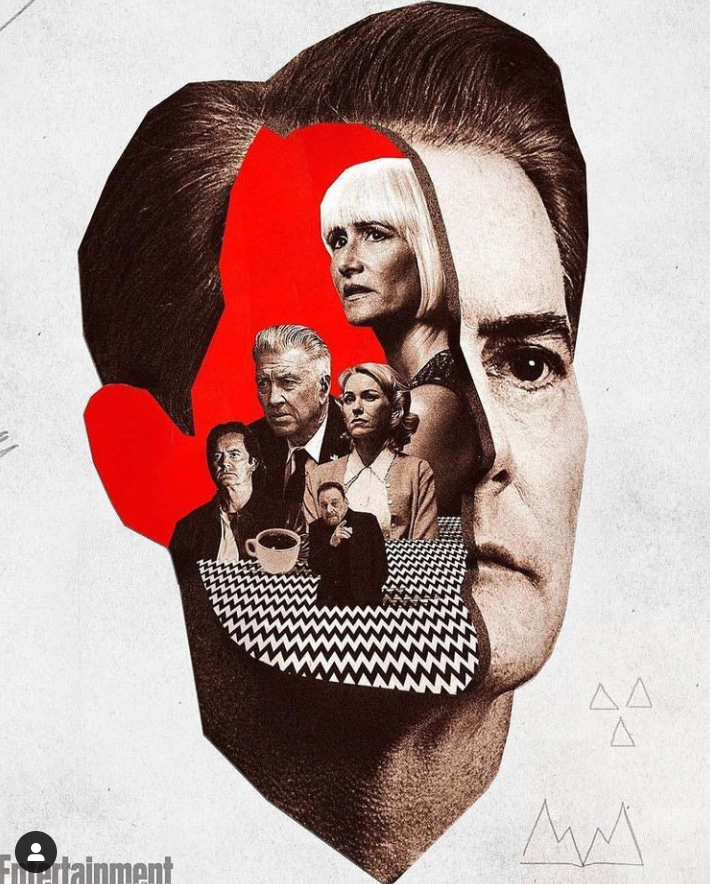 Probably the definitive surreal show, Twin Peaks changed TV and ideas of what it could accomplish. Set in the quaint and average town of Twin Peaks, the show begins with a somewhat odd yet seemingly normal first episode. Gradually it turns up the bizarreness till the surrealism becomes undeniable in the third episode, which gets referred to as episode two. It's almost as if the pilot took place as a separate event altogether. Twin Peaks brings out some of the strangest scenes and bits of acting you'll ever see, sowing them together in ways that work wonderfully well.  
 "I was drawn in by how surprisingly emotional it all was," Massachusetts Institute of Technology senior Luke Igel said. "The first episode is mostly just townspeople screaming in agony over the death of the teenage Laura Palmer, a character you the viewer have never met. The show's later progression into the truly surreal is absolutely genius, yet it retains that earnest and warm tone the whole way through. I could not recommend it enough."   
David Lynch and Mark Frost created a truly unique show with Twin Peaks, full of what draws us into the surreal genre.