Maybe you've had the same friends since diapers and followed the #NoNewFriends trend right up until high school graduation. That worked for you up until you experienced your first time eating alone at Broward dining or your first lonely night in your jail-cell dorm with just your teddy bear to keep you company. You can't survive undergrad without a gossip buddy or someone who loves food as much as you—but don't worry, because making new friends doesn't have to be scary or hard. And the best part? Your UF friends will soon become your lifeline, and might just come to mean more to you than someone you've known since kindergarten or sat with every day at B Lunch.
Here are some major keys to making friends at UF.
1. EMBRACE YOUR INNER GATOR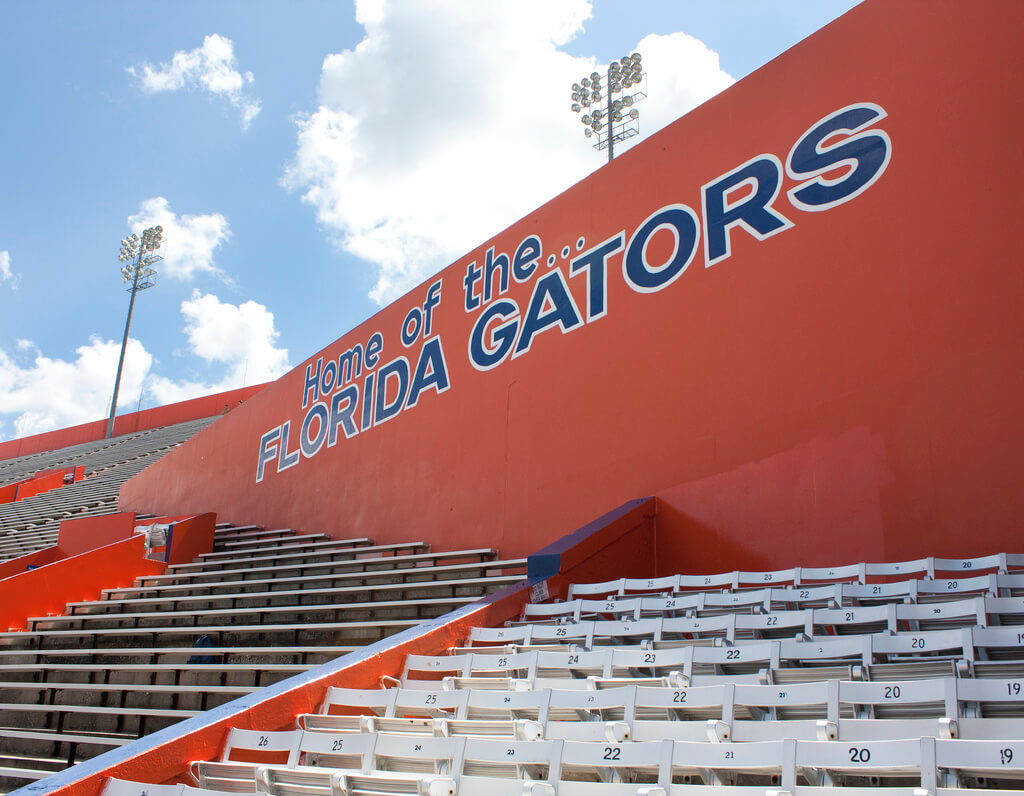 When you get to UF, make sure you find your true place in the swamp. For some, going to college can mean reinventing yourself. While dressing differently or doing the big chop are both good things, don't be afraid to just be yourself. Trying to fit in where you don't will just stress you out, but being yourself will let you find friends who truly appreciate you and your everlasting love for Sushi Chao.
2. GET COMFORTABLE WITH BEING UNCOMFORTABLE ON CAMPUS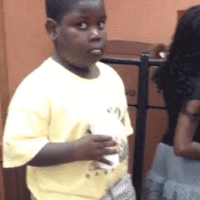 Walking on a new campus or entering your first day of lecture in IUF1000 Good Life (that you'll find does not feel so good) with more than 200 students can seem like the most stressful thing since Preview. But you have nothing to worry about. See that person wearing the same outfit as you (oversized Greek tee, running shorts, and Birkenstocks)? Congrats on meeting your first pal; you already have two things in common. SCORE! "All you have to do is talk," junior Camille Okonkwo said. "Chances are that person is trying to make friends too." Bonding over how confused you are on Siddhartha's enlightenment or the terrible sounding Sacred Place Project is the perfect ice breaker.
3. BEFRIEND YOUR BROWARD DORM NEIGHBORS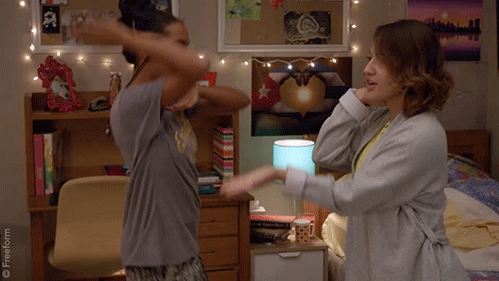 Sharing a bathroom with 50 other people is not exactly the ideal living situation. While Dirty J might not hit all of your luxury living needs and Gator Corner might have you seriously wondering the standards of health inspection, dorm-living offers the perfect starting point for making friends. "I met my college bestie through a beautiful roomie nightmare," junior Ariel Ellison said. "And now we can't live without each other." Dorm life is great because of all the opportunity for random social interaction with your hallmates. Imagine hanging in the commons area finishing your first paper for ENC1101, brushing your teeth in the communal bathroom or whipping up some ramen in the kitchen area at 1 a.m. on a Wednesday and potentially meet your new BFF.
4. GET #INVOLVEDUF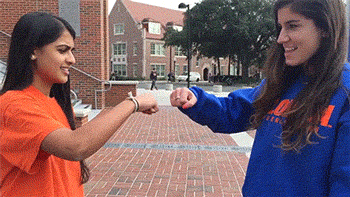 Joining different clubs turns UF from an overwhelming campus of 50,000 unknown students to a place where you can walk in the Reitz and fist bump fellow Gators from PRSSA or your club volleyball team. Getting involved is also a great way to meet people that share similar interests with you. Regardless of how busy or exhausted your body feels from those double blocks, getting involved is not a job from hell and is actually more exciting than it may seem. Bonus points because you'll look well rounded on your grad school apps.
5. U MATTER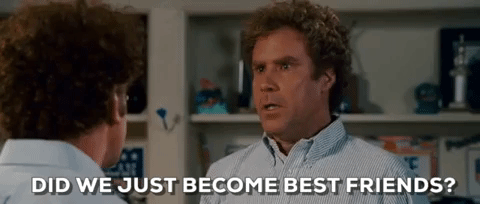 Having reasonable expectations for forming your squad will help your mental well-being and perhaps save you a trip to the Counseling and Wellness Center. Don't fret after you haven't found a bff the first hour of college. Bonds will happen and friendships will fall into place the more trips you make to Mid to break in those fresh white high top converse. "I found friends to cook for me, make sure I'm doing well in shared classes and even give me a ride if necessary," senior Jasmin Hodge said. However, everyone you meet in Grog will not be your new BFF. You can't just openly share all your gossip with the girl you accidentally swapped arm sweat with, but it's a perfect starting point.
6. STALK YOUR #UF22 CLASSMATES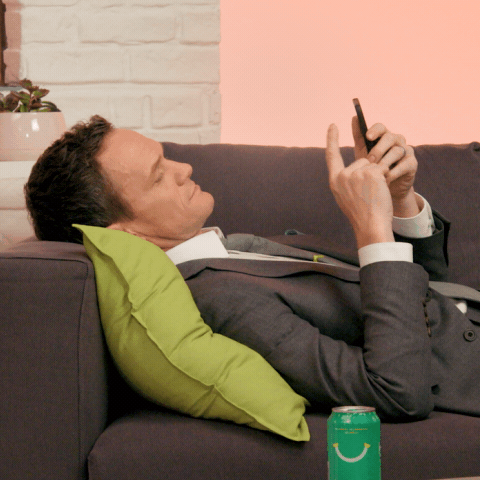 Stalking someone's Insta to double tap their pic or really put yourself out there and comment a "Go Gata!" on their Greenhouse Lincoln fence pic can create the perfect foundation for a potential friendship. Following your #UF22 classmates on all their social media isn't as creepy as it may sound, and groups like the UF Class of 2022 or Swampy Memes Facebook page makes it easy. Soon enough, you'll receive photo creds or get tagged in the background of a selfie taken at the homecoming tailgate.
7. DON'T SKIP GOOD LIFE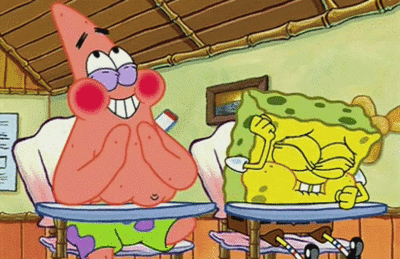 It's day one of Fall semester, 7:59 a.m., and you just opened your eyes and sat up in bed, remembering that those dang overly hype Preview staffers convinced you to take a 9 a.m. class. In college, class may seem optional, but avoid being that one student just showing up for clicker quizzes. Believe it or not, class provides a great common ground for making new friends. There's no better way to build a friendship than pulling an all-nighter at Club West preparing for that stats final.
8. MAKE IT RAIN WITH FELLOW GATORS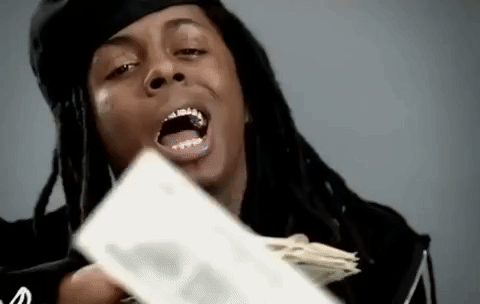 Want to make your mom and dad happy? And find friends all at the same time? Sounds like a pretty sweet deal. Getting a job at Student Rec, the Reitz food court or the Computer Help Desk provides an opportunity to make new friends and get some extra cash to help you pay off those student loans (#RIP). Shifts can seem long and extra boring from time to time, so having someone to joke around with is definitely relief. Obvi, we're not saying seek out a job stocking shelves in the basement of the library or sit at a desk all day where you'll never see the light of day. Find a work-study position opening that involves plenty of interaction with fellow Gators and you'll find your squad in no time.
9. GET SWEATY AT SOUTHWEST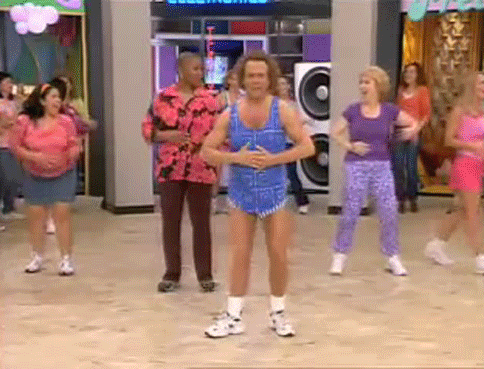 In addtion to stress relief and booty gains, bonding over a cycling class or two down at Southwest Rec is an easy way to find friends that are up for getting a little sweaty. Sure, you'll find some gym rats who prefer drowning out everyone with their headphones while getting those gains, but there's plenty of opportunities to strike up a convo with someone else by the lockers or in a group fitness class.
10. HAVE POSITIVE VIBES LIKE DENNIS
Don't let introversion define you. A simple tip: Just by being nice, or a little over the top like Dennis from Turlington, you'll discover the real truth behind "it's the little things that count" when you find that one special friend. The friend you can cherish as you both cheer on the Gators from the student section. The friend you create bonds with over all-nighters at Club West. The friend you take late night scooter rides to get Gumby sticks with. "If I didn't have my friends by my side, I wouldn't be where I am today," junior Yeyenne Telisme said.