How much time eachday do you spend looking at pictures of puppies? Yeah, probably a lot. Though you can't exactly mention that in your resume, you can with Trimauxil's marketing and social media internship. With an emphasis on photo and video consumer outreach, students get to really focus on media specialization. Trimauxil is a dog food and supplement company based in Gainesville, Florida that focuses on keeping your dog at a healthy weight. The company's main media exposure comes from their website, advertisements and vet office app. Interns have the opportunity to create graphics, photo concepts and video campaigns for the company to properly and widely advertise their products.
This opportunity allows students to see what it's like to get very close to the ground floor of a small company.
What It's Actually Like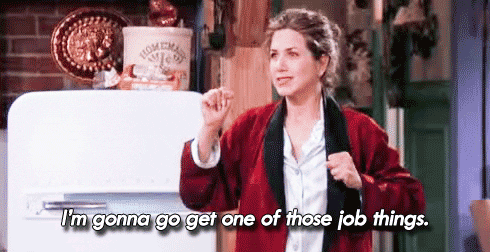 Since Trimauxil is a small company, you can find the opportunity for collaborative innovation everywhere. No matter your position on the team, everyone receives the ability to contribute their thoughts and ideas.
"Trimauxil had an interesting work dynamic because it was the first internship where a professional business dynamic was small," former Trimauxil intern and University of Florida junior Anna Peterson said. "I knew everyone on the teams; it was intimate."
The work environment breeds participation from all parties involved, so interns get the chance to express themselves.
"I felt as if my voice was considered, so it was nice to feel like I was part of a core team even though I was an intern. Everyone was super welcoming," Peterson said.
However, the small company dynamic can present some challenges.
"The downside of working for startups is the fact that there's little to no division of work," Peterson said. "Everyone is so spread thin."
Despite its small size, Trimauxil continues to grow. Of course, keep this detail in mind if you consider applying for an internship position.
Cool Stuff You Get to Do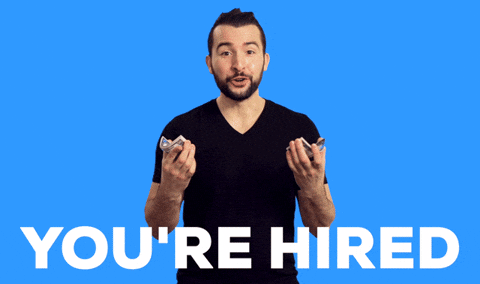 Working and interacting with people in an incubator breeds an incomparable level of creativity and enthusiasm. In these environments, everyone interacts with everyone. With this unique experience, the opportunity to meet people proves endless. Even working with fellow interns can be resourceful.
"There was another intern there so we would work together, and she actually just graduated from UF. We would create media ideas, everything from photos to videos. We were also creating a video experience," Peterson said.
Additionally, interns can even involve themselves in some company decisions. Trimauxil gives interns the rare opportunity to be a part of the team and not necessarily feel like an intern on the outskirts of decisions. For context, interns were specifically involved in picking the main form of media the company communicated with their audience. They ultimately chose to focus on series of small graphics to publish on their website.
What You Will Learn
You should know that this specific internship mostly deals with online customer engagement, so not all of the work needs to be completed on site. In fact, Trimauxil provides its interns with remote work training. This training proves invaluable in the communication field. Additionally, the small-company environment makes an emphasis on partnership and connection especially crucial.
"This internship taught me the importance of teamwork and the importance of communicating with your teammates, and I learned how to not be silenced in a disagreement or about anything that you care about," Peterson said.
The lessons Trimauxil offers in conversation and personal worth is something worth looking into, most notably for students looking to enter the advertising and marketing field.
How to Prepare Your Application
Of course, having some sort of media experience would give you a leg up in the internship competition pool. The company employs programs like AdobeInDesign for their digital designs and website publishing platforms. Also, since Trimauxil is a former UF student's brain baby, being a current Gator certainly couldn't hurt.
"I found out about the application in Weimer Hall on a flyer by a staircase. I always did this— I would send in my application to any opportunity I saw from anywhere, any flyer. So, I applied to this one by doing that. I would recommend [sending mass applications] to anyone," Peterson said.
Students: take a chance and send your resume anywhere. You never know where opportunity could come from.
Impressive Skills
Obviously, the ability to work with types of media necessary to perform the job remains a very real and critical skill to possess.
"I think some skills that I had that they liked included my ability to use Adobe Suite. That's really basic and important," Peterson said.
Before applying to Trimauxil, definitely make sure you sharpen your Adobe Suite operating skills. Don't worry though, because the company does offer its interns specific marketing training pertaining to their dog food systems.
Cool Perks
Again, working in an incubator presents a fantastic, specific and amazing opportunity. Not only do you get to closely interact with the people you work with, but you collaborate with other small-business developers as well.
"The biggest perk? The networking opportunity. Just meeting UF students and meeting people in the startup incubator. Anyone there was in a networking position, and everyone that was there was a part of the building," Peterson said.
Indeed, Trimauxil encourages networking and collaboration.
"They allowed us to register for these networking events where everyone could come together, and some of the biggest speakers would be there. You could talk to them and let them know what your goals and dreams are," Peterson said.
You never know; working for a company like this could lead to your dream job.
The Deets
Trimauxil serves as a great first internship opportunity for those seeking experience with media and advertising. It is Gator-affiliated and vetted— a small business open to suggestions from all team members and collaboration and a great resume booster. Check out emails or flyers from the College of Journalism and Communications to learn more about any opportunities available with the company.
"Overall it was a positive experience. Since it was my first internship and I was accepted and had to go through an interview process, it gave me a lot of confidence. It also gave me a lot of networking opportunities to pursue other opportunities later on in life," Peterson said.
Plus, the convenient location—right near campus—makes this a great opportunity for those lucky enough to score a position. Why not try and apply?