Does anyone else feel like a part of their lives is missing now that season three of Pretty Little Liars is over? Season four doesn't start until June, but until then we can at least try to cope with our sorrow by rejoicing over some amazing news: ABC Family just announced yesterday that PLL is getting a spinoff!
It's called Ravenswood, and it's set in a town not far from Rosewood. Ravenswood has been under a curse for years, and when the locals start to notice that some spooky events are connected, they band together to try to figure out the mystery and destroy the curse before it's too late. Looks like Rosewood has been rubbing off on unsuspecting neighboring Pennsylvanians…
If the show is anything like Pretty Little Liars, we are completely psyched! Pretty Little Liars is indisputably like junk food (or crack). You know it's bad for you and it's probably rotting some part of your body to mush, but it makes you feel SO GOOD INSIDE. There's nothing like 45 minutes of Hanna, Aria, Spencer and Emily to make you feel afraid (but simultaneously so safe), underdressed for school and thankful for common sense (STOP GOING INTO THE WOODS AT NIGHT).
Now that three wonderful—well, one awful first and two wonderful following—seasons are behind us, we have some time to reflect on PLL and all it brings to our lives before the season 4 premiere in June. Here are some reasons to hate, love and question the sanity of the writers of Pretty Little Liars:
Some Things Are Never Explained
Why has the occurrence of so many murders in one tiny Pennsylvania town not gotten any national attention? Why does Jason DiLarentis hang around with high school girls? What season is it and why does it change every episode? Where does Aria buy her patterned leggings? How do these girls sleep at night? Are their parents ever going to stop being fully oblivious and look at their phone bills? Why couldn't the licensed doctors and therapists at Radley tell that Mona was fake-better? Why doesn't "redcoat" just wear a different colored coat? Then nobody would have any idea who she was. Most importantly, why oh why can't somebody just confess the whole mess to some non-local cops already? Philadelphia is not that far away, ladies. You go there all the time! These questions (and probably thousands more) will most likely never be answered. This is infuriating but also nice sometimes, because who really cares about knowing who killed Ian…but seriously, guys, who killed Ian?
The "Betches Love This" Recap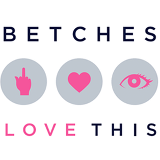 If you don't already know, the ladies at www.betcheslovethis.com do a weekly recap of the PLL episode that has graces us with its airing. Now, I'm not much for this website, mostly because the use of 'betch' as a word makes me feel nauseous, but these recap are gold. They have me crying laughing every time because they point out the implausible, impossible and just straight stupid stuff that goes on in Rosewood, PA. If you haven't checked them out before, I definitely just made your night. Get reading.
Caleb's Haircut Never Gets Better
Sometimes this is enough to make me want to tear my hair out, but other times when I see Hanna and her man canoodling with their matching haircuts I can't help but giggle and thank the gods in heaven that I never run into any of my gentleman friends at the hairdresser.
The Closing Scenes Make Little to No Sense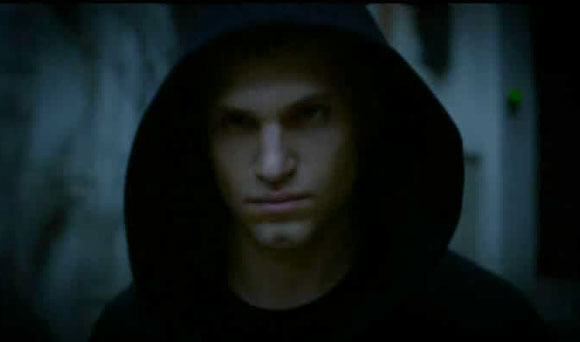 Seriously, nobody's going to ask questions about the person in black leather gloves and a hoodie? This super suspicious looking person is either doing something mundane, like buying alcohol or eating dinner or something bizarre and terrifying, such as decapitating dolls or making funeral wreaths. Nine times out of ten, this moment never amounts to anything other than confusion. I simply don't understand.
Emily's Scared Face
You know the face: shock, horror, fear. It means something bad is about to happen, which is great for us viewers happily munching on cheesy popcorn behind the screens of our laptops. This recurring face definitely makes me question Shay Mitchell's acting abilities–even though Emily is far and away my favorite little liar--but it means that some great drama this way comes, and I hate to love to see it.
No One Cooks in Rosewood
It is a little alarming how often these teenagers go out for coffee and grab takeout from Rosewood's one and only restaurant. How much allowance are they getting? How do they have the time or mental capacity to work hard for the money when they should be racked with terror? However, some of the best run-ins, face-offs and super stealthy sightings are at The Brew and The Grill, so I can't complain too much about the excessive dining.
These People Never Learn
They go into dark houses alone, they follow suspicious cars, they break into the morgue repeatedly and they're always in the woods at night. Honestly, I think they ask for it sometimes. If I were a pretty little liar I would be in my house with the doors locked and all the lights on 100% of the time. I would also need to be heavily medicated and hire some secret service personnel. Oh, and I would throw my cell phone in the lake with Wilden's car and communicate only by telepathy or carrier pigeon. It's the only way to be safe.