The only thing Blair Waldorf taught us about internships was that sabotaging your fellow interns *cough Dan Humphrey cough* gets you a higher position. We're here to tell you that totally doesn't happen in real life. Your professors and advisers tell you that you need at least one internship before you graduate. However, what they (and pop culture) don't tell you is what goes on once you actually get the job. Seven University of Florida students shared their favorite moments, difficult tasks and what they learned about themselves with College Magazine. Here's what we think you need to know.
You Can't Get Everything Perfect – It's an Internship for a Reason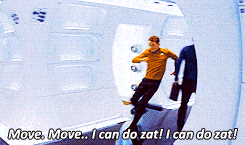 You will mess up on at least one of your tasks, and that's ok. You're there to learn about your future career, not to show up the current employees.
"One of my hardest days at my internship was when one of my projects wasn't giving me the results I needed. I didn't want to give up so I kept trying and pushing for the project, but it kept failing. No one was interested in the product and no matter how many times I pitched the product everyone thought it was old news. I felt as if I failed myself, but my supervisor helped me see the positive to this situation. She gave me tips on how to proceed from this situation and how to not let it happen to me again." – Jesslyn Wade, 22, Senior, Public Relations, Interned at Max Borges Agency