As a freshman, you will have anxiety about anything and everything. What classes can get you those sought-after easy A's? What will you wear to class after after taking far too many shots and dancing in your underwear last night? How will you convince your roommate to pop in ear buds when sad-jamming to Lana Del Rey at 3 a.m.? However, all of these anxieties pale in comparison to the stress of  accessorizing  your freshman year with that high school boyfriend. You'll eventually realize that he's just that: baggage.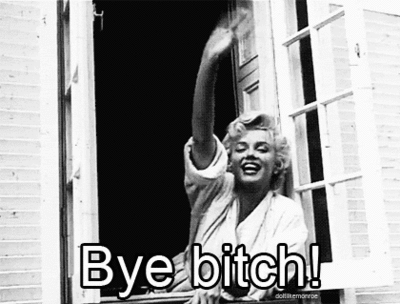 I must admit that I made this very mistake myself. I fell in love with Luke* when I was 16 and he was 20. At the time, the age difference was a huge deal and I think that made our teenage lust even hotter. Although our (ahem, my) parents forced our separation for a couple of months ("forever" in high school speak), we were determined to be together. My sister and I crafted convoluted plots and schemes to convince my mom of his chivalry. He sent me sweet texts every day, and I stayed out of trouble. I knew my mom would eventually buckle.
And buckle she did. After she realized how smitten we were with one another, she practically fell in love with him herself. We spent summers cuddling on the couch watching reruns of bad reality TV, attending the Renaissance Faire and babysitting his four-year-old brother. We spent the academic year finding ways to keep our long-distance relationship from falling apart. We saw each other every weekend, racked up exorbitant phone bills and made future plans that reeked of wedding bells and taffeta.
This worked for us… until two years later when I began college myself. When Luke was away at college, I was his reprieve from philosophy essays, annoying and wildly immature students and resume boosting internships. When I got to college, though, it was a totally different situation.
Luke arrived at college with high school best friends in tow, but I  didn't know anyone when I came to the University of Wisconsin-Madison. I was terrified. So instead of co-existing in a mutually supportive relationship with Luke, I unknowingly escaped my college social life by staying with him.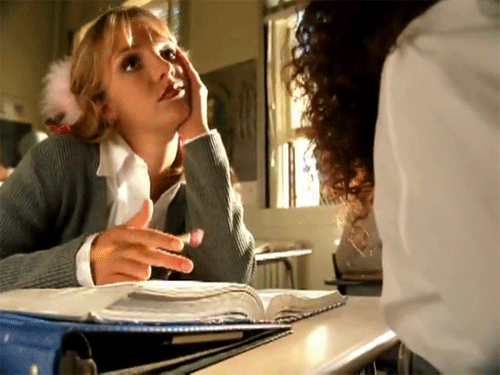 Rather than watching Jersey Shore with the rest of my floor, I was busy making weekend movie plans with Luke. When my roommates invited me to frat parties and dorm socials, I would shrug and tell them I would be in Chicago visiting the boyfriend. Eventually I'd rejected their invites so many times that they stopped including me at all.
I became that girl. You know, the one whose only collegiate involvement included attending classes, taking tests and writing papers. It was like high school all over again, but it wasn't fun anymore. This time, I felt like I was missing out on what college had to offer: new friends, new passions and a new lease on life.
By the middle of my freshman year, I realized being with Luke was holding me back. It wasn't his fault, it was mine. I shouldn't have taken my high school boyfriend along with me to college and still think I could grow. Rather than trying to find myself (by myself), I decided to stay in my own cocoon of comfort.
I thought that once I broke up with my boyfriend, things would fall into place. Those dorm mates I had rejected would beg me to join them in their alcohol-fueled escapades now that I had my newfound liberation. The extracurricular clubs I'd wanted to join would welcome me with open arms halfway through the year. And the boys I had demurely eyed during sociology courses would line up after class to ask me out.

Unfortunately, none of the above happened. When I tried to regain the friendship of my dorm mates, they shrugged me off just as nonchalantly as I had them. The clubs turned out to be cliquey; they'd already had months of meetings and events to mingle and make alliances. And the boys I liked were already hooking up with more socially connected girls. I had missed the boat and was headed for a major social shipwreck sans co-captains.
Although I made lifelong friends eventually and connected to clubs and organizations with causes that I believe in, it didn't happen until my junior year. It took so long because my freshman year focused on staying connected to my past instead of jumping into my future.
I can't be the judge of anyone else's love life decisions, but what I do know is that ditching my high school boyfriend dared me to feel uncomfortable. It dared me to remake myself. It dared me to shed the excess from my life so I could truly make the most out of my college experience. It dared me to finally discover who I really am, which made all the difference.
*Name was changed to protect privacy.